SPONSORED POST: From Dijon Originale mustard to Cornichons, Maille has a rich heritage starting in 1747 that honors tradition. Check out these easy recipes that pack great flavor, thanks to Maille.
These easy crostini make for the perfect holiday party bite. Sweet pear, savory ham and a burst of flavor from honey mustard. It's everything our tastebuds want.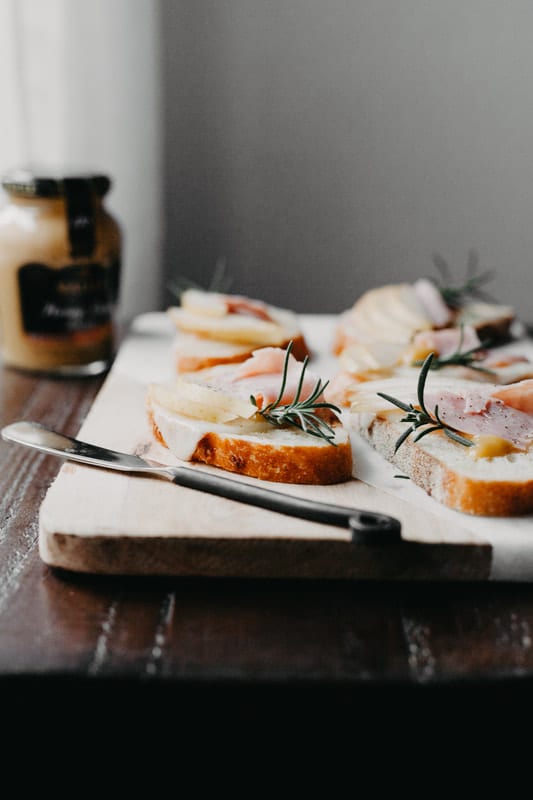 Is everyone ready for the holidays!? I'm so looking forward to the season because we'll be traveling home for and Christmas to the east coast to spend time with my family. I'm also excited because we always do a big family gathering with presents, drinks and lots of food, and this year I'm coming prepared with another year of recipe discoveries – like this! An easy holiday appetizer made with pear, ham, provolone and Maille Honey Dijon.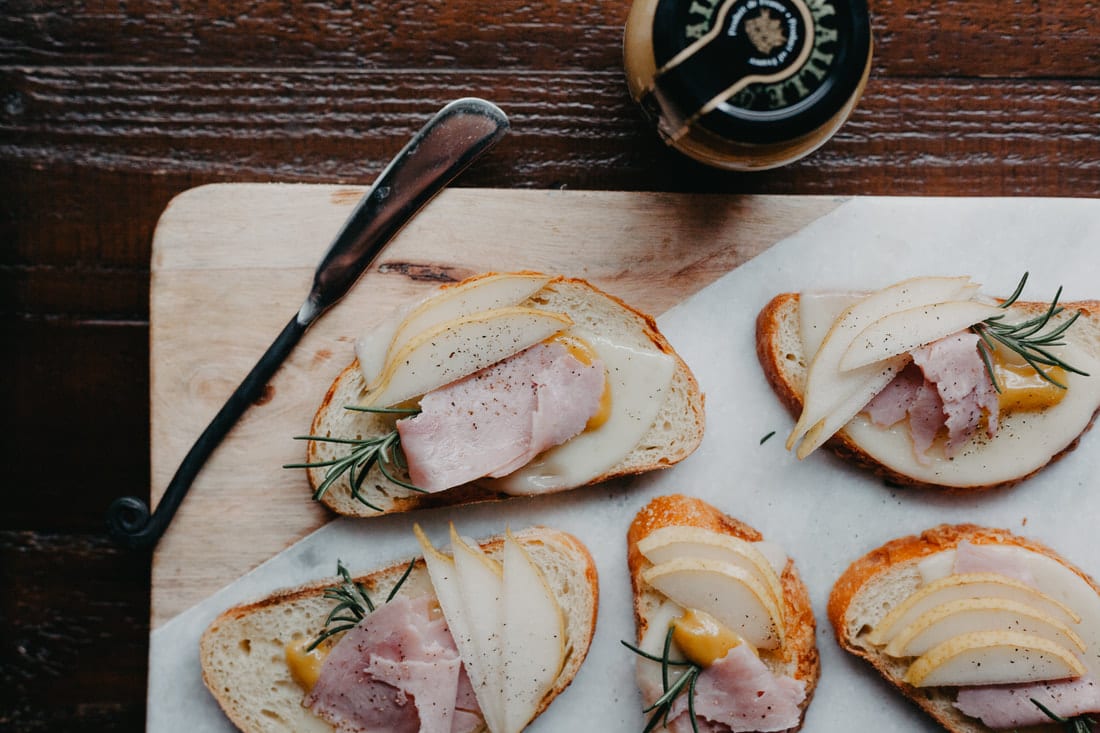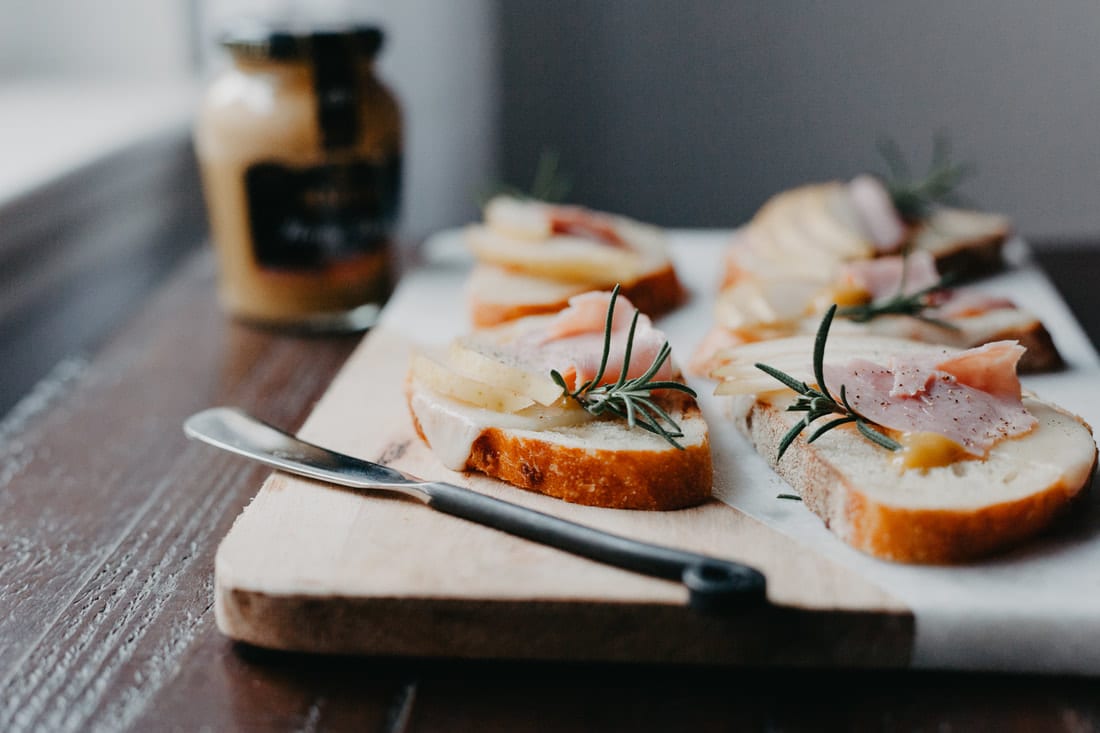 The recipe itself is easy, but the flavors really burst, especially with the addition of Maille Honey Dijon. It's such a simple ingredient that takes this whole dish up a notch. (I like to keep it on hand for times like these when I want something that's both gourmet, but also quick and easy!). All in all, this recipe can be made in 15 minutes or less; just melt some provolone over baguette slices in the oven, then top with pear, ham and a dollop of Maille Honey Dijon and a few garnishes. It's easy, flavorful and festive!
I also like this appetizer because it can be made for a crowd. You can easily double the recipe without doubling your prep time, which is a must when things get crazy in the kitchen during the holidays.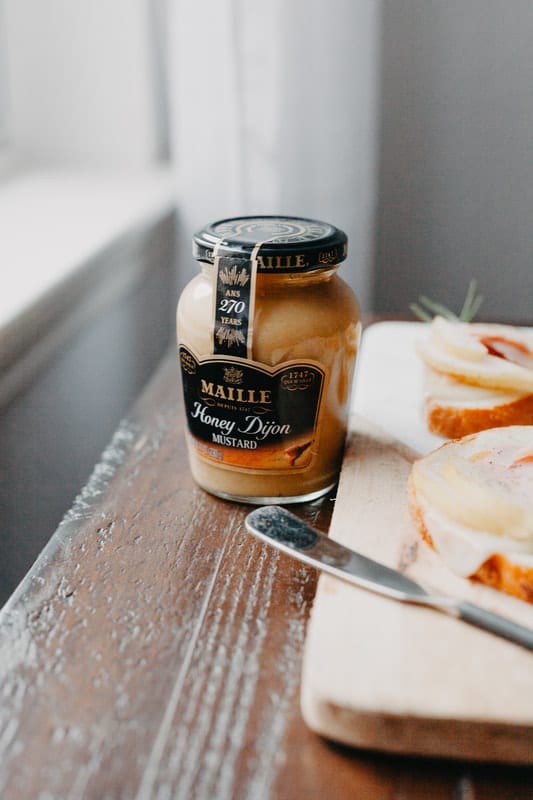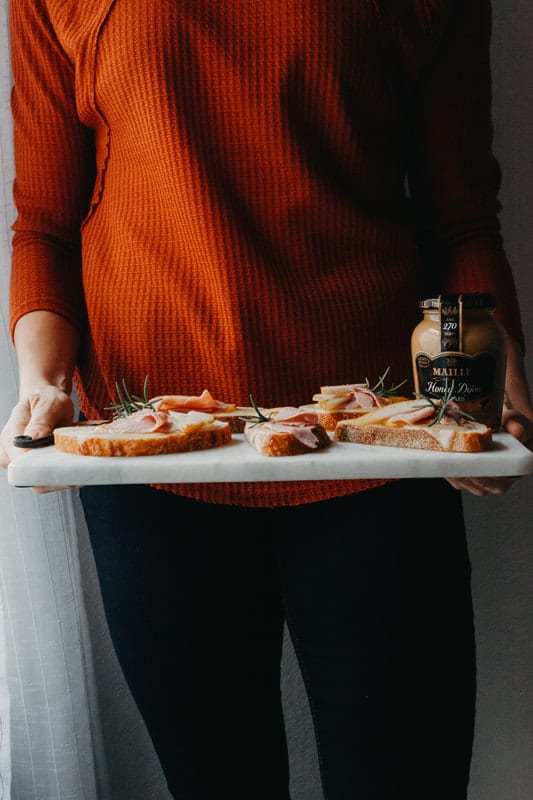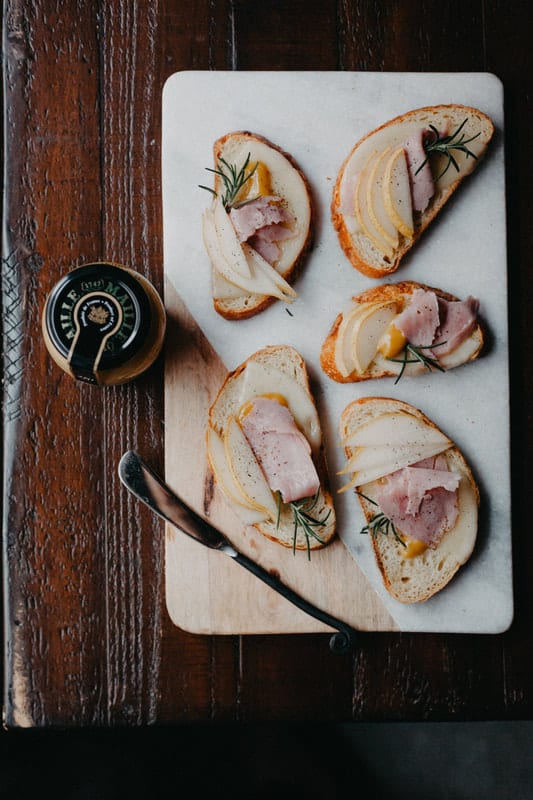 Pear, Ham and Honey Mustard Crostini
Ingredients
1 French baguette, sliced
6 ounces sliced ham
4 ounces sliced provolone cheese
1 pear, thinly sliced
Maille Honey Dijon
Rosemary, for garnish
Ground black pepper, to taste
Instructions
Preheat oven to 350F.
Top each baguette slice with a slice of cheese. Bake for 3-5 minutes or until cheese is melted. Spread each baguette with a dollop of Mallie Honey Dijon, then top with ham and cheese. Add rosemary and a sprinkle of black pepper for garnish.
Serve warm.