Temperatures may be cooling off but the unique flavor combo of peach, coconut and lavender can be enjoyed all year round, just store some peaches in the freezer.
By Natasha Steinberg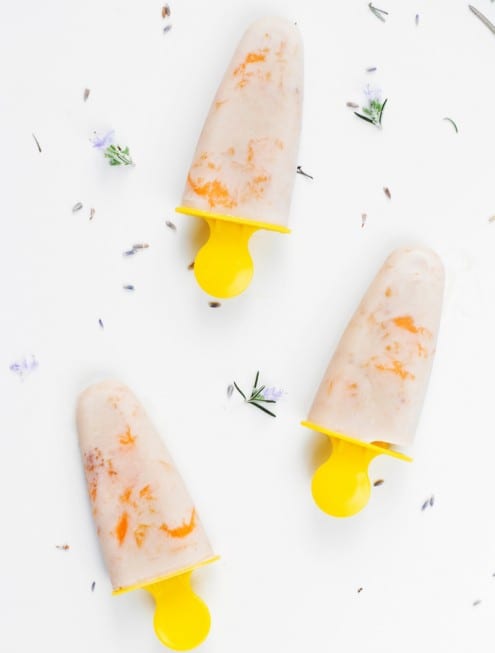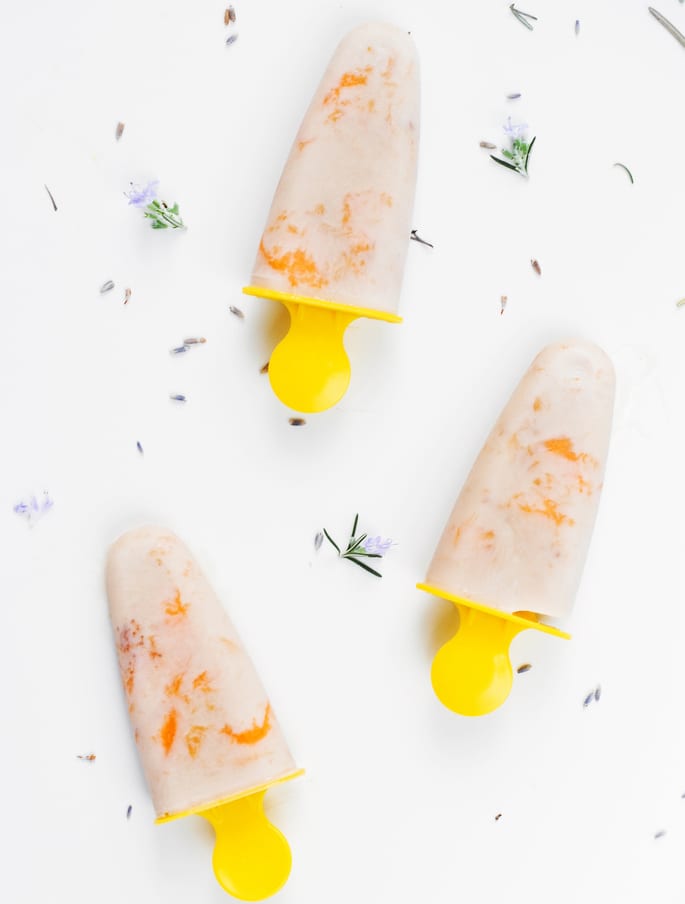 Peach & Lavender Coconut Milk Popsicles
Temperatures may be cooling off but the unique flavor combo of peach, coconut and lavender can be enjoyed all year round, just store some peaches in the freezer.
Author:
Natasha Steinberg
Ingredients
6-8 oz sliced and peeled peaches
1 15-oz can full fat coconut milk
50 g (1/4 cup) raw sugar
1 tsp dried lavender
Instructions
Place peaches in a saucepan and set over medium heat. Cook peaches until they begin to break down and release their juices, about 20 minutes.
Remove from heat and let cool.
Place coconut milk and raw sugar in a saucepan and set over low heat.
Whisk until sugar has dissolved then whisk in lavender. Keep warm over low heat for 5 minutes.
Remove from heat and let steep 15 minutes. Feel free to steep longer for a more intensely floral.
Strain coconut milk into a large bowl. Add cooked peaches (including some of the juice) and stir to distribute.
Transfer to a glass measuring cup or other bowl with a lip and slowly pour into popsicle molds.
Freeze until firm, about three hours (depending on size of molds).
Run the popsicle under warm water for a few seconds to allow the pops to remove easily.