A simple pasta is common during a hot summer in Italy. Use the best tomatoes, quality olive oil and pasta for a flavorful dish like you might see in Sicily.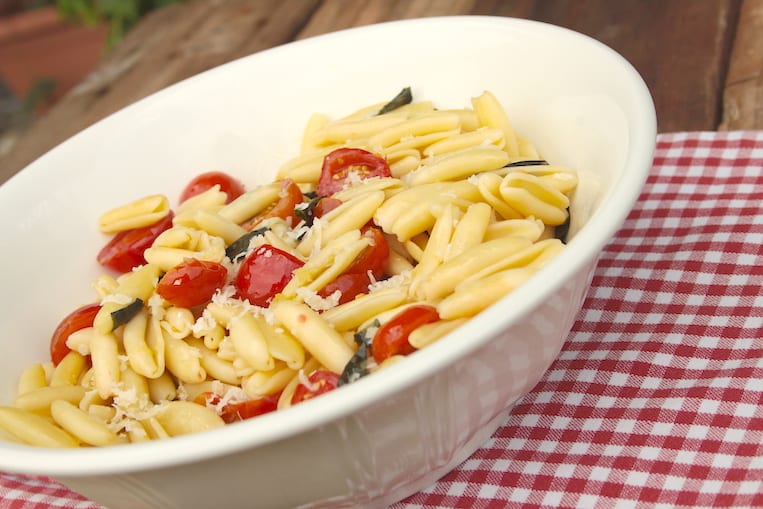 Tomatoes are the most delicious and appreciated hero of the summer kitchen. Rich in lycopene (a powerful antioxidant that protects against diseases of aging) and vitamin C, tomatoes help the heart, eyes, control cholesterol, and have diuretic and digestive benefits. This elixir of life is the symbol of the Italian-Mediterranean diet and they are everywhere in Italian summer dishes, especially in southern Italy.
If you have the opportunity to buy organic tomatoes directly from farmers you will immediately notice the pleasant texture, juiciness and flavor. This recipe was prepared with tomatoes Pachino quality from my garden. Short pasta al dente and excellent olive oil complement a cold dish perfect for a summer lunch or dinner.
Print
320 g

11¾ oz short pasta

100 g

3½ oz Pachino or cherry tomatoes
a handful of basil leaves
sea salt and pepper to taste
the juice of one organic lemon
extra virgin olive oil to taste
Grated Parmigiano cheese to taste
Instructions
Wash and cut the tomatoes into two parts. Add basil leaves (wash and cut with hands, because the blade of the knife would turn it black), sea salt, pepper, the lemon juice and olive oil. Mix well and set aside.
Cook the pasta "al dente" in salted water.
Drain the pasta mix with the tomatoes salad. Sprinkle with grated Parmigiano cheese and serve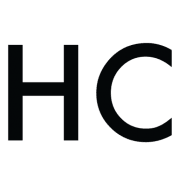 Veronica Lavenia
Veronica is a born and raised Italian. She inherited her love for travel, passion for cooking and natural, sustainable, healthy slow food from her parents. Her works have appeared in 'Vegetarian Living', 'Veggie Magazine', 'Lifestyle food', 'Australian Good Food & Travel Guide', 'Chickpea' and 'Free from Heaven', among others. She is the author of "Panini: the simple tastes of Italian style bread"; 'The Rustic Italian bakery", "The Vegetarian Italian Kitchen" and "A Modern Italian table", published by New Holland Publishers Australia.