The final word in Italian comfort food, Pasta with Prosciutto and Green Peas is hearty, delicious and easy to make.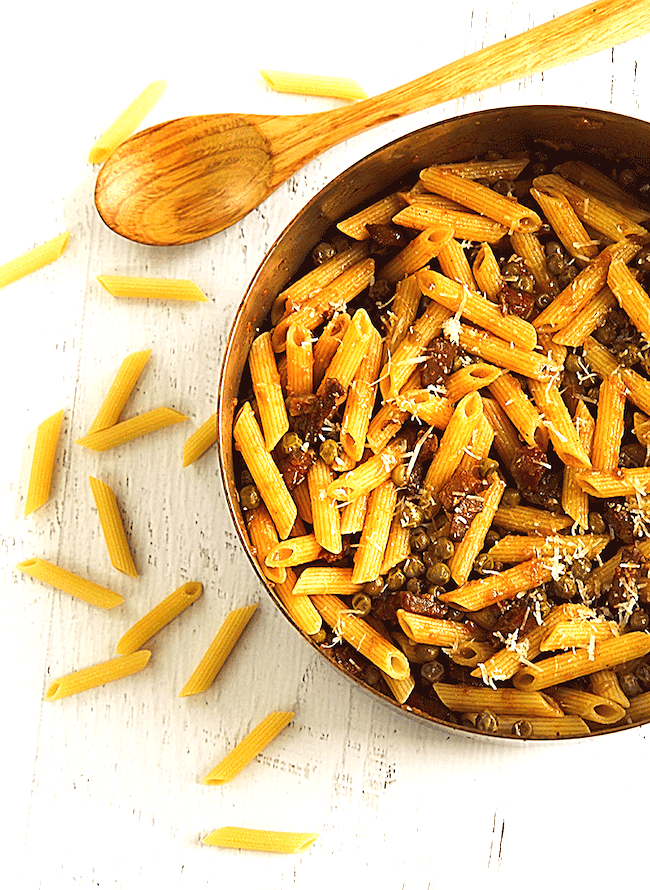 Today I'm sharing with you another recipe from my childhood: Pasta with Italian Prosciutto and Green Peas. Oh man! This pasta brings me right to my birthplace in Bologna, when my mom wanted to cuddle us, but did not have much time. The best prosciutto for this recipe is the sweeter and softer parts. Because the ham is cooked, increasing its saltiness, I do not recommend you to add salt into the sauce.
Try on this dish with Penne, Garganelli or if you have more time, with fantastic homemade tagliatelle!
Print

---
Author:

Filippo Trapella

Yield:

4

servings

1

x
13 oz

360 gr Penne ziti pasta (or Garganelli, or Tagliatelle)

½

lb 230 gr Italian prosciutto (best if Parma) sliced thick ? inch

1

lb 450 gr green pea

½

lb 230 gr yellow onions

2 tbsp

double concentrated tomato paste

5 tbsp

crushed tomatoes

4 tbsp

extra virgin olive oil

1/2

glass of red whine

3 tbsp

vegetable broth
to taste table salt
---
Instructions
FIRST STEPS
First, cut the slices of ham into small pieces; then finely Mince the onion. In a large saucepan, sauté the onion in olive oil over medium / low heat. Stir the onion with a spoon to avoid burning, until it is soft and translucent, then add the double concentrated tomato paste and continue cooking for 5 minutes
PROSCIUTTO AND GREEN PEA
Add the prosciutto with the onions and mix them cooking for a couple of minutes, then raise the heat to maximum, add the wine and continue cooking over high heat stir-frying until all the alcohol has evaporated . Now, lower the heat to medium level, and add the peas, and stir-fry for 5 minutes. When the peas will be well seasoned, add 3 tablespoons of hot vegetable stock, lower the heat at minimum, cover the saucepan with a lid and cook for about 45 minutes, until the peas are cooked but not mushy.
FINISHING
Meanwhile the sauce is cooking, heat 5 qt of salt water in a large pot. When the sauce is ready, and the water starts to boil, pour the pasta and cook it "al dente", then drain and add it into the sauce. Stir-fry the pasta with the sauce for a few minutes on high heat, then serve it piping on the table.
WHICH KIND OF PASTA?
For this recipe I have chosen the Penne, a classic Italian pasta; But there are other types of pasta perfect for this recipe; For example Sedanini, small macaroni long and thin; the Garganelli, a traditional Emilian pasta that can be found in the best Italian grocery; Or if it's Sunday, you can prepare fabulous tagliatelle, you will see what a success!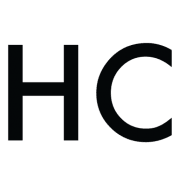 Filippo Trapella
Born and raised in Bologna, Italy (hometown of lasagna and tortellini!), I grew up under the table of my grandmother helping her making fresh pasta for our Sunday feasts with the family. My passion for food stems from my curiosity, which has led me to travel around almost all continents (I still miss Oceania, but I hope to fill that gap soon!). During my trips I discovered the power of food. In my blog philosokitchen.com I write my recipes and my experiences around the world.