Sweet currants play off of salty sardines in this Sicilian pasta with fresh fennel.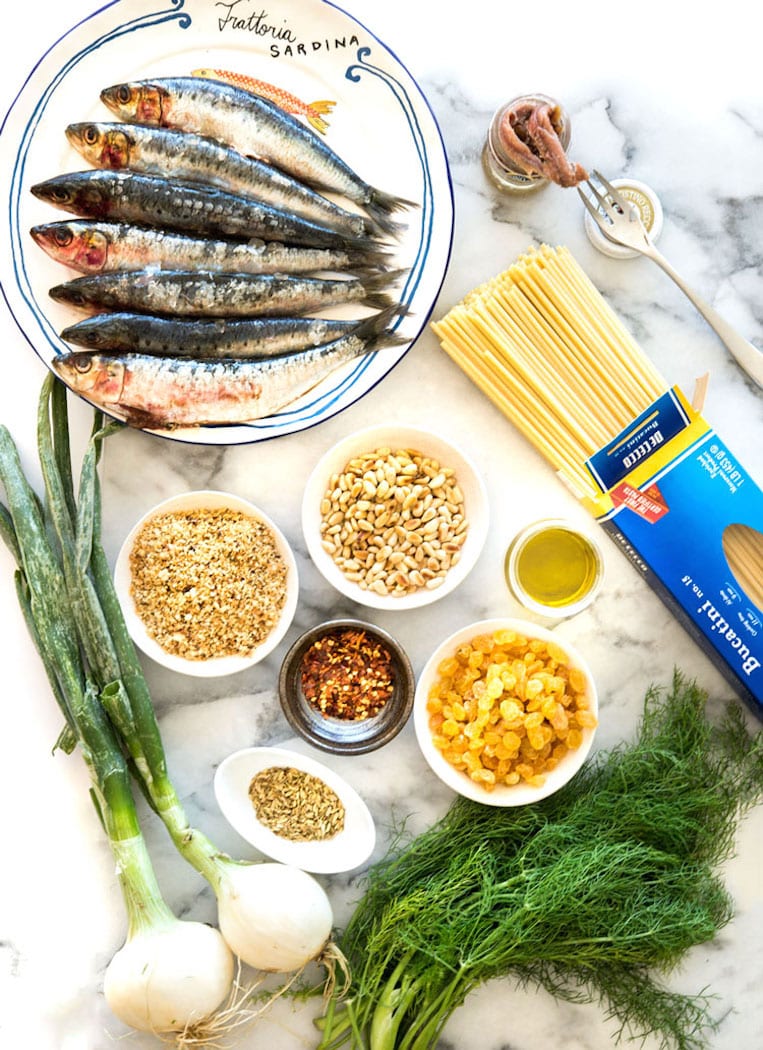 Pasta con le sarde (pasta with sardines) is a dish that I discovered while visiting Sicily a few years back (Oh, Sicily, a positively stunning, tranquil island that I hope to return to soon). This dish of fresh sardines, wild fennel, toasted pinenuts, and currants/raisins was an eye-opener, a game changer for me. This dish transformed the way I think about eating and cooking.
At its essence, pasta con le sarde is wild greens and sardines — my (blog's) namesake.
In Sicily, pasta con le sarde traditionally includes fennel, actually wild fennel, which you'll find growing wild all over the island. Of course, if you don't have access to wild fennel, which I do not (in Brooklyn), you'll need a suitable substitute.
However, I did come across some baby fennel at the farmers' market this past weekend. Not the same as wild fennel, but sometimes you need to adapt a recipe to what's available. To give the dish an added punch of fennel, I added some toasted, ground fennel seed.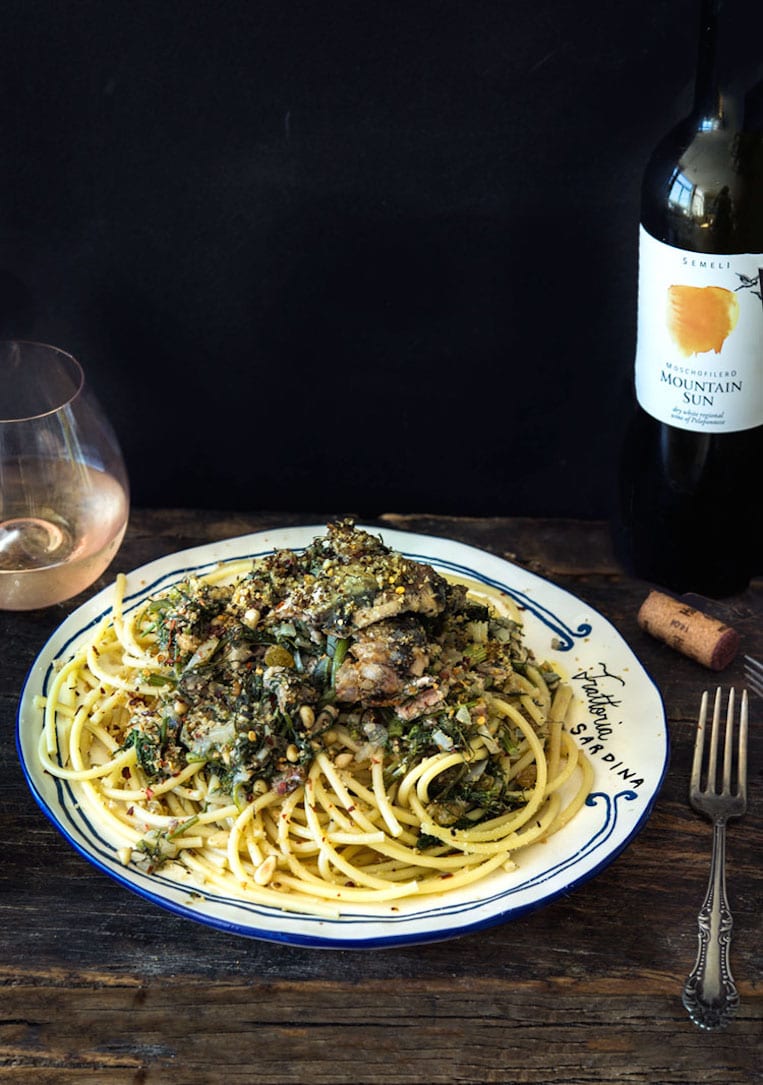 There are many versions of pasta con le sarde, though a few ingredients are staples: pasta, of course, typically bucatini, a spaghetti-like pasta with a hole in the middle (like a little straw). You could also use spaghetti or even linguine. Sardines: fresh if you can come by them (from March through September), but you can also use canned sardines if fresh are not available. Fennel.
I like to add a few anchovies, toasted pine nuts and raisins, and finish with toasted breadcrumbs. I've seen versions that incorporate saffron and/or tomatoes, depending on the specific region of Sicily. Some iterations include bottarga, which is salted, cured fish roe (tuna or mullet), thinly sliced and served as a garnish. I often use salt-cured anchovies to mimic the briny flavor of bottarga.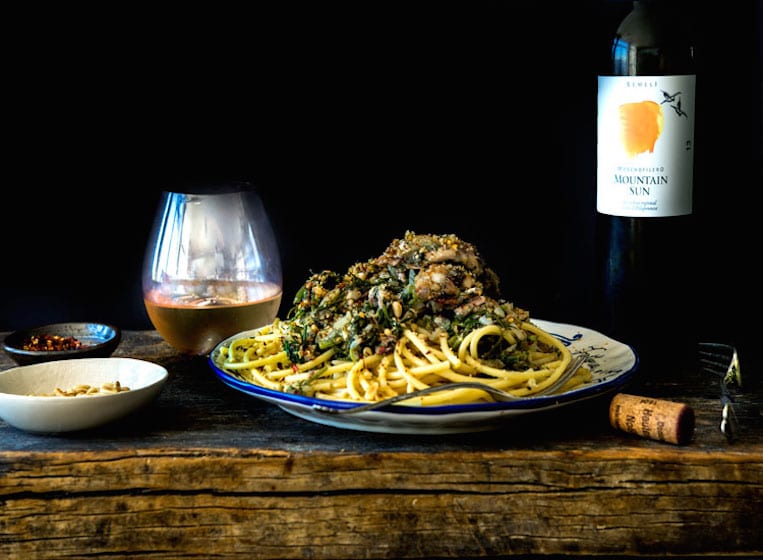 The sweetness of the currants/raisins plays off the saltiness of the anchovies to give a pleasant salty-sweet balance.
Serve with a nice crisp [Sicilian] white wine.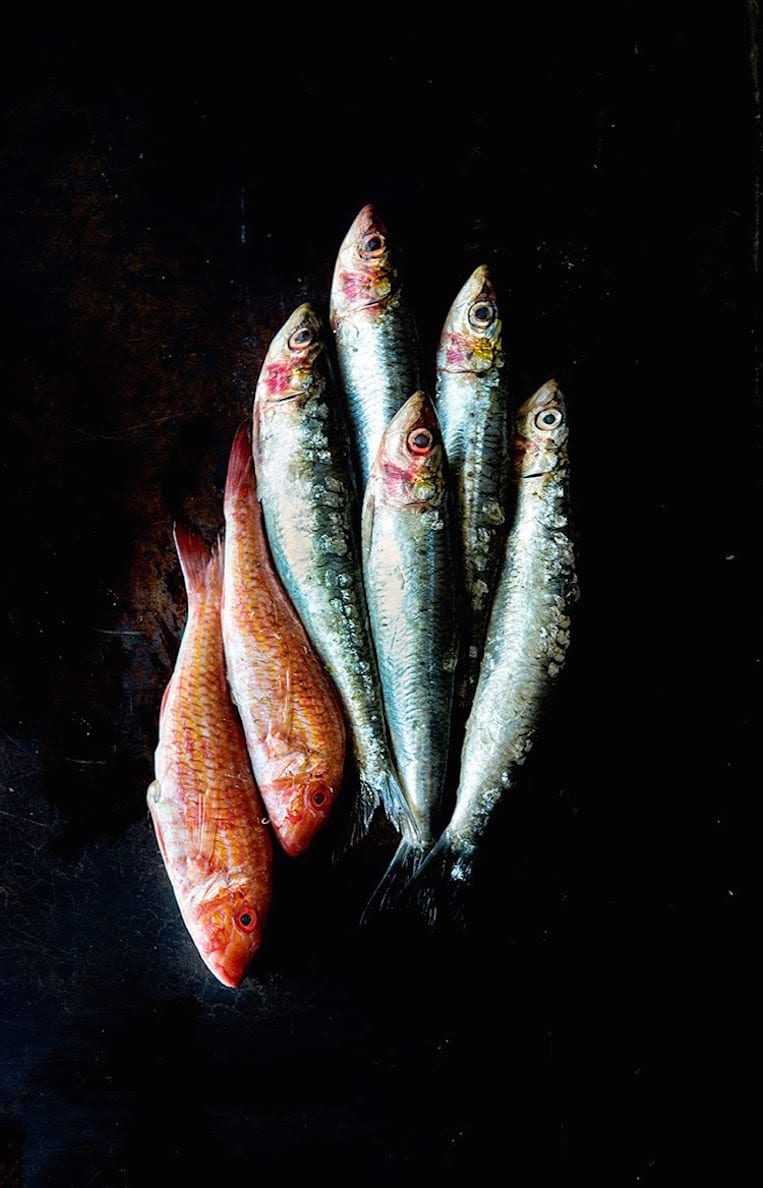 Find the recipe for homemade breadcrumbs here.
Print
Author:

Linda Schneider

Category:

Pasta, Primi

Cuisine:

Sicilian
1

bunch (about

6

baby *fennel bulbs with their fronds)

1

to

1 1/4

pounds fresh sardines (cleaned, scaled, deboned, and roughly chopped (or

2

tins of canned sardines))
extra virgin olive oil

1

medium onion (finely diced)

3

salt-cured anchovies

1 teaspoon

toasted fennel seed (ground)
red pepper flakes to taste

1

pound pasta (bucatini, spaghetti, or linguini)

1/4 cup

toasted pine nuts

1/4 cup

raisins or currants
sea salt and freshly ground black pepper
toasted breadcrumbs for garnish (see link above)
Instructions
Bring a large pot of salted water to a boil. Drop in the baby fennel and fronds and cook until tender, about 8 to 10 minutes. Drain. Chop. Set aside.
Heat a large skillet with 1/4 cup olive oil. Add the onions and sauté until soft but not browned, about 5 minutes. Add the anchovies and break up with a wooden spoon. Add the toasted fennel seeds and red pepper flakes.
Meanwhile, drop the pasta into a pot of salted water and cook until just al dente. Drain and set aside.
Add the reserved fennel, raisins, pine nuts, and a ladle of pasta cooking water to the skillet. Cover and simmer for 10 minutes. Add the sardines and continue to cook, uncovered, until the sardines are cooked through. Add the reserved pasta and a good drizzle of extra virgin olive oil. Stir to combine. Season with salt and pepper.
Serve, sprinkled with toasted breadcrumbs.
Notes
*When I can't find baby fennel, I've used a large fennel bulb, thinly sliced. Skip the boiling and add the fennel with the onion.
Linda Schneider
Linda Schneider is the blogger behind Wild Greens and Sardines, an homage to her love for all things food and [Mediterranean] travel. What she enjoys most is seasonal, farm-to-table recipes that highlight local ingredients, farmers, and food artisans. She loves going to local farmers' markets, seeing what's in season, and sharing recipes with others.