Brunch in style with a bold passion fruit and mint mimosa that is perfect for highlighting fresh spring herbs.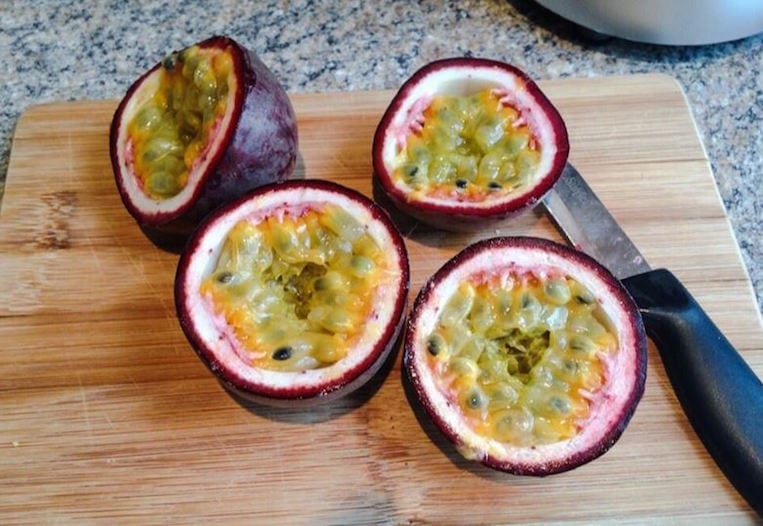 Food and family are among the most important things in my life and when the two come together, well that's just a beautiful thing. With the frigid winter behind us and a warm, sunny Sunday on the forecast, my family and I got together for a backyard brunch. A quintessential part of brunch of course revolves around the cocktails and mimosas were on the menu.
Mint grows like wild flowers in my parents North Jersey back yard and sparked the inspiration for my Passion Fruit Mint Mimosas. I picked up a few passion fruits from a local Whole Foods (these tropical beauties are also available via FreshDirect) to make fresh juice, grabbed mint from the backyard, popped open a bottle of Prosecco and said 'hello!' to our Passion Fruit Mint Mimosas. Enjoy!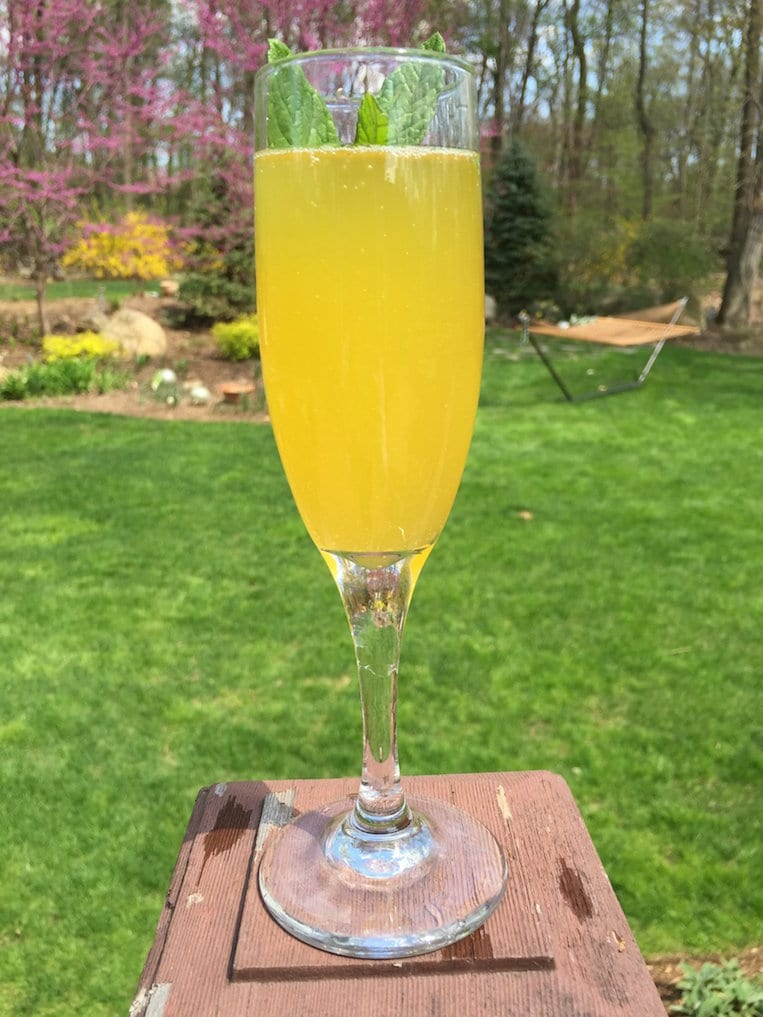 Passion Fruit and Mint Mimosas
Ingredients
For Passion Fruit Mimosa
Fresh passion Fruit Juice (Goya passion fruit juice also works well!)
1 bottle Prosecco
Fresh mint
For Passion Fruit Juice
3 whole passion fruits
Water
Agave (or sweetener of your choice)
Instructions
For the Passion Fruit Mint Mimosa
Fill champagne flute ¾ full with prosecco
Top with fresh passion fruit juice*
Gently 'slap' mint on hand and add to champagne flute for garnish
For the Passion Fruit Juice (approximately 5 cups)
Cut passion fruits in half, scoop pulp in to blender (I used my NutriBullet)
Lightly pulse until seeds start to separate
Double strain to remove seeds, add seedless passion fruit back to blender
Add 4 ½ c. water + 2 Tbsp. agave (add more to personal preference) to blender and blend until all contents are smooth
Pour in to resalable container and store in fridge for up to 1 week, enjoy!