There is a new restaurant on the scene that is making waves as the first Health Conscious Cuban eatery in South Florida.
By Brenda Benoit
I have been living in Miami for over 20 years, a community with a large population of Cubans expats who emigrated to this area and brought along with them their culture, history and have never forgotten their roots that are especially expressed in food.
There is a new restaurant on the scene that is making waves as the first Health Conscious Cuban eatery in South Florida, OYE Cuban Grill.
My children and I visited on a Sunday afternoon for a late lunch and were greeted by Ian Gutierrez who together with his father, Hector Gutierrez and his cousin, Howard Rodriguez run OYE Cuban Grill.
It was 2:30 pm and the restaurant was full of diners. OYE has outdoor and indoor seating but it was too hot to sit outside. Inside, it was buzzing with guests carrying on animated conversations. The ambience was cozy, sleek, intimate and loud all at the same time, the large screen TV's mingling with the voices of the patrons who were obviously enjoying the food.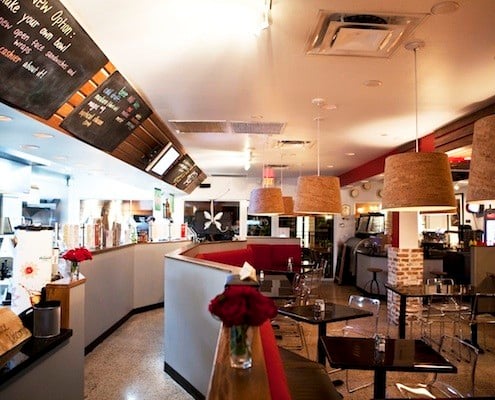 So now for the tasting. The first plate presented to us was an assortment of appetizers, a platter that was overflowing with tasty bites: Tostones Rellenos, Ham Croquetas and a bowl of Cuban Nachos in the center.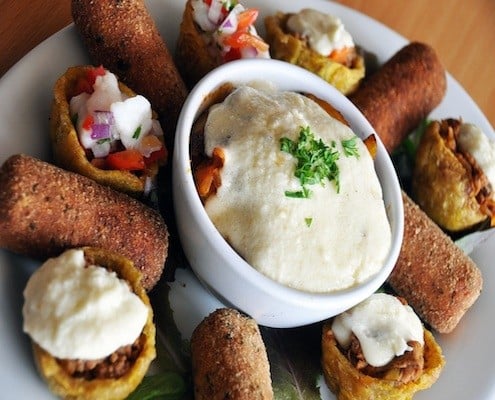 Tostones are crispy fried plantains, plantains being like a giant banana.  In this version, the tostones were wrapped around different fillings. We tasted the ones filled with Picadillo (ground beef infused with a creole sauce), Ceviche (lime-cured white fish with red onions, red peppers and cilantro) and Ropa Vieja (shredded flank steak). All these little "cups" of tostones were topped with a cheese sauce made with a melted mixture of cheeses: Queso Blanco, American White and Mozzarella.
My initial impression of the cheese topping was that it tasted too salty. But when taking a whole bite, a piece of toston, the filling and the cheese sauce, the flavor was quite pleasant. I have never seen a presentation like this, innovative and fresh.  Croquetas are croquettes that are usually small, lightly breaded and fried. These were massive and tasty, soft ham on the inside and crackling on the outside.
The surprise in the middle of the platter were the Cuban Nachos. Aren't nachos a Mexican Dish, I asked myself? Well to our delight, this was a dipping bowl of picadillo covered with the homemade cheese sauce, creole sauce and diced sweet plantains. One uses "mariquitas" which are green fried plantain chips, instead of nachos as a vessel for the sauce. This is a dish that can throw you off-guard, in a good way, as this combination of ingredients may not seem to work at first glance, but they do.
I got the opportunity to photograph the Empanadas de Picadillo (ground beef, onions, red bell peppers, garlic, tomatoes and other seasonings), but did not actually taste them. They were sweet-smelling because of the simple sugar syrup that is brushed on the outside of the savory filling. This coating ensures that the empanadas are golden and crunchy.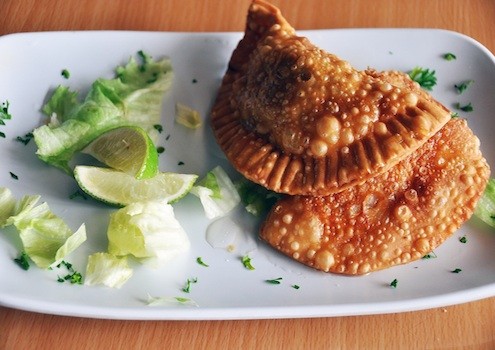 My favorite dish, by far, was the Ropa Vieja: Braised Shredded  Flank Steak sautéed in a traditional "Criollo" sauce. It was accompanied by "maduros" which are sliced and fried sweet plantains, and roasted veggies. The difference in the taste from the other Ropa Viejas is the absence of excessive fat found in the other versions, the unusual choice of veggies instead of the typical white rice and the extensive use of onions and other vegetables in the creole sauce.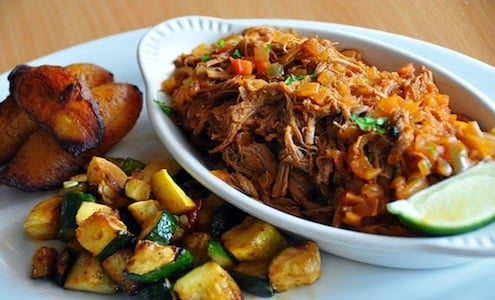 There was no room to try any dessert. They offer 7 choices, including "Cuban Donuts", but no more space in our bellies for us!
We had the chance to sit down with Ian Gutierrez, one of the owners, to have a little chat about the concept and spirit behind OYE. Ian Gutierrez graduated from the University of George Washington in Washington D.C. and studied History and Psychology because he wanted to learn something that had to do with people. "If you do not understand what people want, how are you going to dig into the local market? People feel comfortable here because we listen to them and what they have to say about our food."
Ian grew up on Cuban food cooked by his Mother, Grandmother and other members of his family and he remembers the flavors fondly, this food can become addicting, he says.
"I ask myself, if Cuba was not an exile country, where would its food be now? We aim to do something different. People will understand what we are doing if we explain it. We want to make people know our concept. We are already a place where locals come to have good food. The restaurant is attracting all generations, from younger people who love something about Cuban food in a lively atmosphere to folks who left Cuba 30-40 50 years ago and who have a romantic, old-world notion of the food they left behind."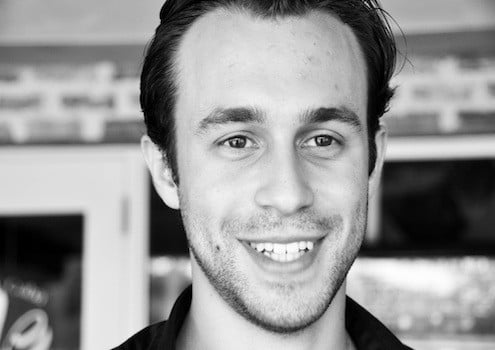 OYE Cuban Grill strives to do something unique, always keeping the original flavors of the dishes as the main inspiration, but this authentic Cuban Cuisine has many options that are not so heavy and offers many alternative dishes like Fresh Salad Bowls and "Make Your Own" sandwiches or wraps that come with a Mixed Green Salad, served with a variety of sauces and dressings to choose from.
See Also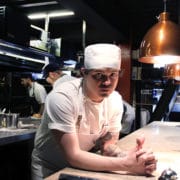 "OYE exudes an open kitchen energy with a family vibe but more energetic, yummy and exciting." This business is a family affair run by a Father-Son-Cousin team who named the restaurant after their philosophy: "Organization of Young Entrepreneurs" which encompasses the notion of young, American-educated people with a Cuban Heritage who also admire and have great respect for the American culture and food. This is not just a Cuban Restaurant, this is Cuban- American food that combines the best of both worlds. There is a live band on Fridays that's plays Jazz, Afro Cuban Funk among other styles of music in a true Cuban-American atmosphere .The restaurant has been open for 6 months and it is always full. Hector, his father, opens the restaurant and Ian closes . They have had no days off since the opening as they serve breakfast, lunch and dinner and the pace is relentless.
This is no bother to the team says Ian: "Food culture + passion inspire us, this is much more than just a business.  If we are going to be here everyday, we want it to be fun and serve dishes that are full of flair."
As mentioned before, customer feedback is crucial so making slight changes to the recipes is something that is always considered. Trying entirely new dishes like rice balls with different fillings and even tofu is something that is also on the horizon.
The motto of this restaurant absolutely hits the nail: Inspired by Cuba, Made in America…and this is a beautiful thing
OYE Cuban Grill: 11327 South Dixie Highway – Miami, FL 33156
Phone: (786) 2949-4001
http://www.oyecubangrill.com/
Brenda Benoit
Brenda Benoit was born in the city of St. George's in Grenada and grew up in Caracas, Venezuela. She has been living in Miami for over 20 years, loves to cook, eat and to try new restaurants & cuisines - always with her camera as a companion. She's a dedicated cookbook collector and is in the process of writing one of her own.