Omnivore, the French gastronomy magazine and festival hits Brooklyn on their 2012 World Tour. During three days of master classes, dinners and parties – attendants are able to learn from some of the most talented young chefs in the world.
By Kalle Bergman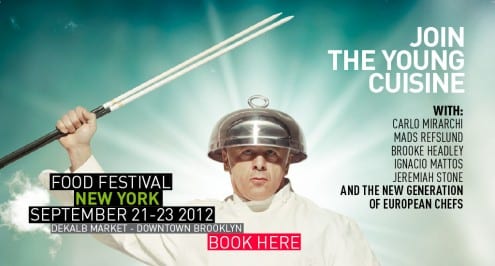 Omnivore pays tribute to the underground cuisine of the world, the pop-ups and food trucks. The Omnivore World Tour New York, hence, is a mix of discoveries and tributes. The Omnivore Mobile Kitchen will be set-up in a Brooklyn-market made out of containers, the Dekalb Market. The farm's and market's daily life will be heated up by Omnivore's Masterclasses, Fucking Dinners (yes, they actually do call them that) and Omnivorious Party.
If you want to join the international Young Cuisine representatives and America's next big chefs for a special outdoor-edition of the Omnivore World Tour, buy your tickets online here.