Lemon zest, olive oil, and fresh zucchini make this bright, sweet bread anything but ordinary.
There are so many recipes I love to make with zucchini. Now that it's in season again, I figured zucchini bread was a good place to start.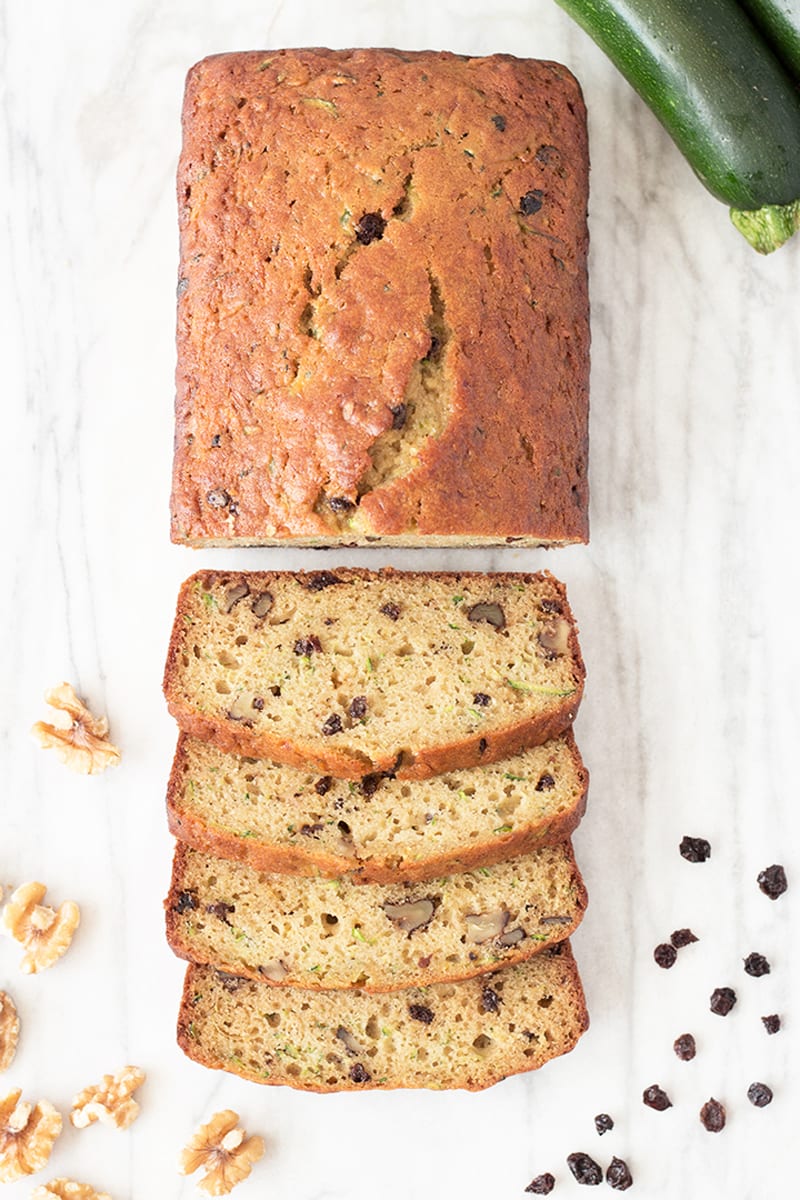 Using olive oil here rather than a neutral-tasting vegetable oil really has a huge impact on the flavor. As long as you're using good quality, fruity, extra virgin olive oil, I think you'll agree it's a delicious addition.
I chose the traditional walnuts and the less traditional currants for fillings, because I think they compliment each other, as well as, the zucchini bread itself very well. Plus, it just seems natural to keep an Italian-theme going here. My last flavorful ingredient of note is lemon zest. It helps brighten everything up a bit and goes so well with the olive oil.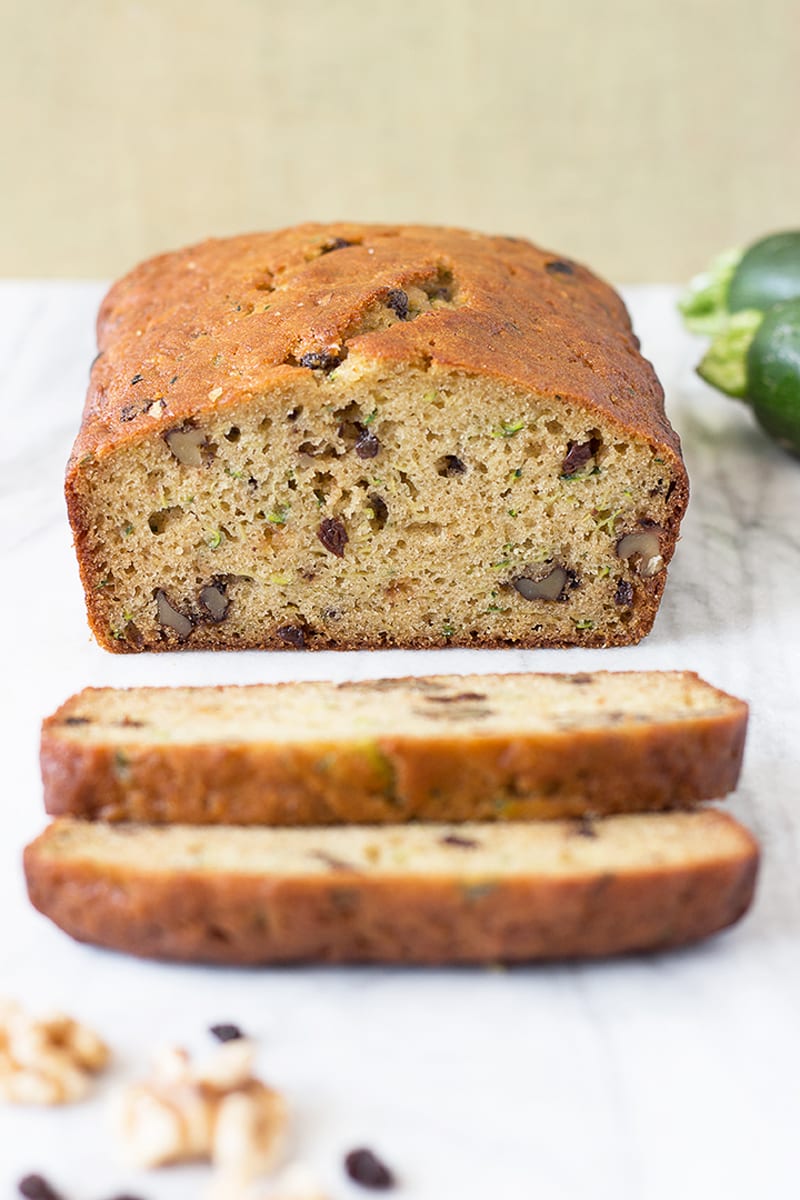 Olive Oil Zucchini Bread
This moist, olive oil zucchini bread is studded with walnuts and currants, and is an amazing use for the zucchini in season this coming summer.
Ingredients
1 ½ C all-purpose flour
¾ tsp baking soda
½ tsp baking powder
½ tsp kosher salt
¼ tsp freshly grated nutmeg
2 large eggs
¾ C light brown sugar, packed
¼ C plain Greek yogurt or sour cream (not nonfat)
1 tsp lemon zest
½ tsp vanilla extract
½ C extra virgin olive oil
1 ½ C grated zucchini
⅓ C walnuts, chopped
¼ C currants or ⅓ C regular or golden raisins
Salted butter, softened (preferably European)
Honey, for drizzling
Chunky sea salt (such as fleur de sel or maldon), for sprinkling
Instructions
Preheat oven to 350°F. Grease and flour a 9×5 inch loaf pan.
In a large bowl, whisk together the dry ingredients (flour through nutmeg). In a separate bowl, beat together the eggs and sugar until well-combined. Stir in the yogurt, zest and vanilla. Stream in the oil while whisking until incorporated. Stir in the zucchini.
Stir dry ingredients into wet ingredients in 2 to 3 additions. Do not overmix. Fold in the walnuts and currants. Pour batter into the prepared pan and smooth top with a spatula. Bake on the center rack of the oven for 40-50 minutes or until a tester inserted into the center comes out clean. Cool in pan for 10 minutes, then turn out onto a wire rack and cool completely. Serve with softened butter, honey and sea salt, if desired. Enjoy.