Oak Restaurant – Sophisticated Dallas Dining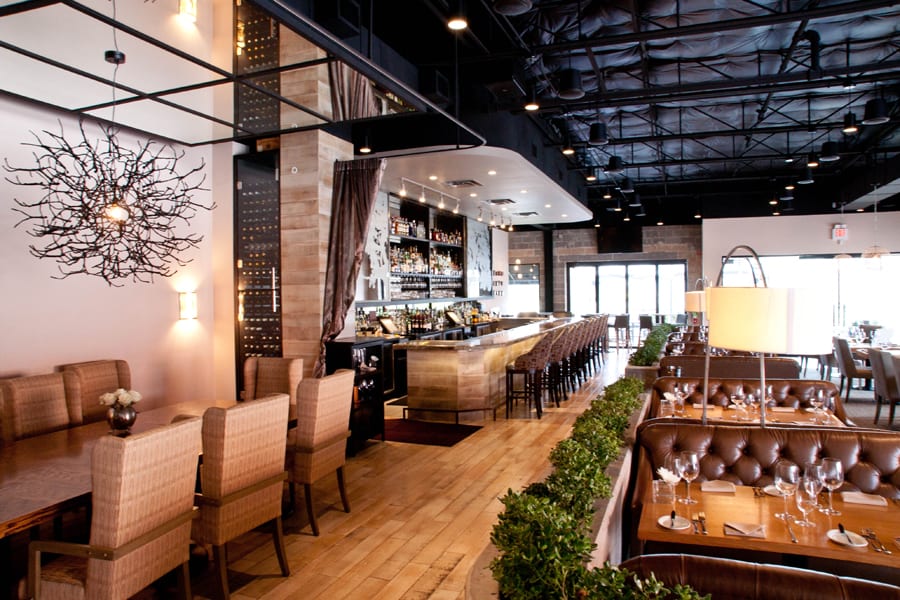 The original bare bricked walls offer an ode to the original structure while the modern industrialized fixtures and greenery that surrounds the room breathes a tone of vibrancy and sophistication.
By Joy Zhang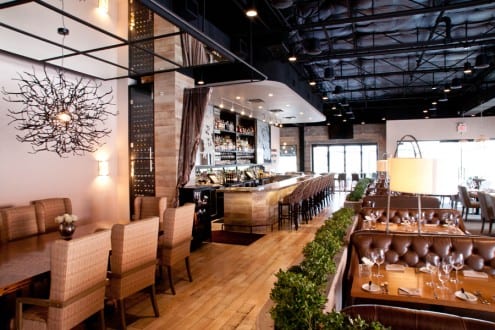 Owners Richard & Tiffanee Ellman and Tommy DeAlano worked with Plan B to create this magical gem. But it doesn't just stop with the incredible interior but behind the kitchen doors lies one of the most talented teams in Dallas. The head of the kitchen is led by Executive Chef Jason Maddy along with his Sous Chef Thomas Gray and Pastry Chef Sarah Green.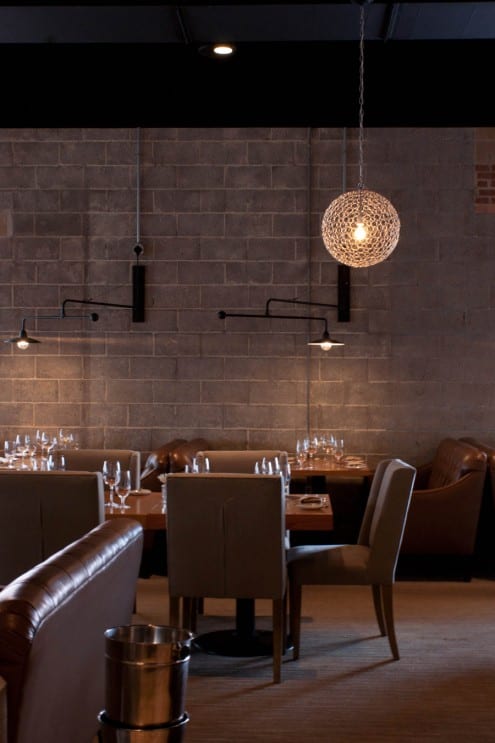 Chef Maddy was a formal veteran of David Bouley's Danube restaurant in New York as well the Chef de Cuisine at the Mansion Restaurant in Dallas. With his first executive chef position at Oak, he has already landed the much sought-after 4 star review by the Dallas Morning News and have gained national recognition from Bon Appetit and was a semi-finalist in the James Beard Award for Best Chef Southwest.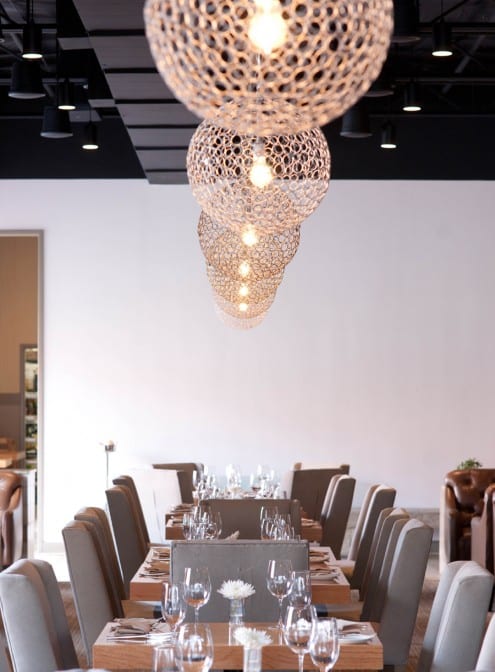 The focus is on elegant cuisine that celebrates global flavors with a classical technique and where Maddy constantly challenges culinary boundaries creating robust provocative plates at a comfortably reasonable price.
Feast your eyes on these lovely plates…
Be sure to visit Oak and explore one of the best gems in the Dallas Design District. Experience the medley of cultures through their impeccable cuisine and thoughtfully crafted cocktails and wines and don't forget to take advantage of their beautiful patio that's perfect for cool breezy nights.
Oak Restaurant 
1628 Oak Lawn Ave.
Dallas, TX 75207
Monday-Thurs 5pm-10om
Friday-Saturday 5pm-11pm
Joy Zhang
A 25 year-old free-lance photographer, home-chef and writer from Dallas, Texas, Joy finds inspiration for her photography and recipes through music, art and nature. Her work has been featured on Elle Girl Korea and Gourmet Live. Join her culinary adventures through her kitchen and discover fresh, simple and delicious recipes.