NYC's New Tropical Getaway: Broken Coconut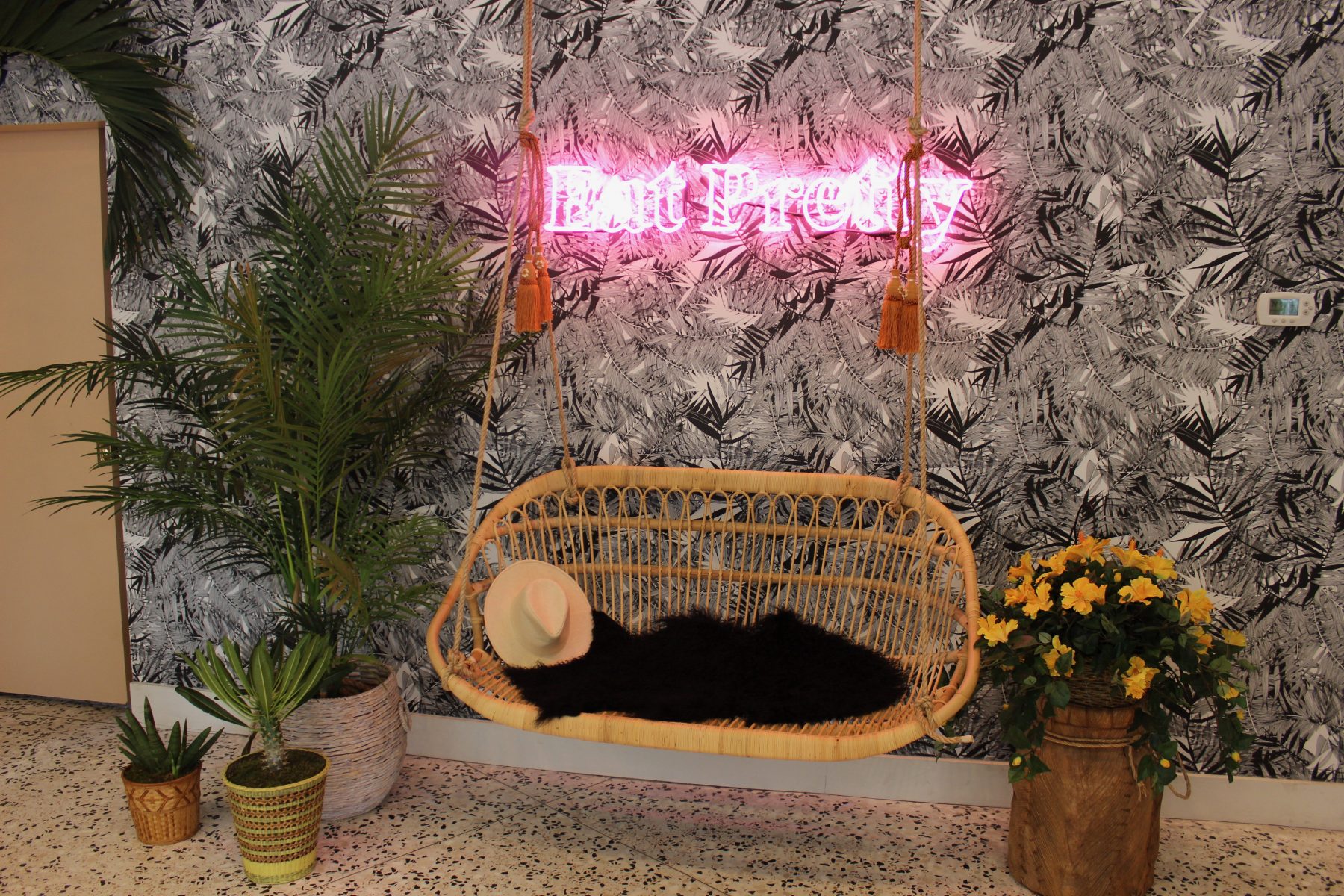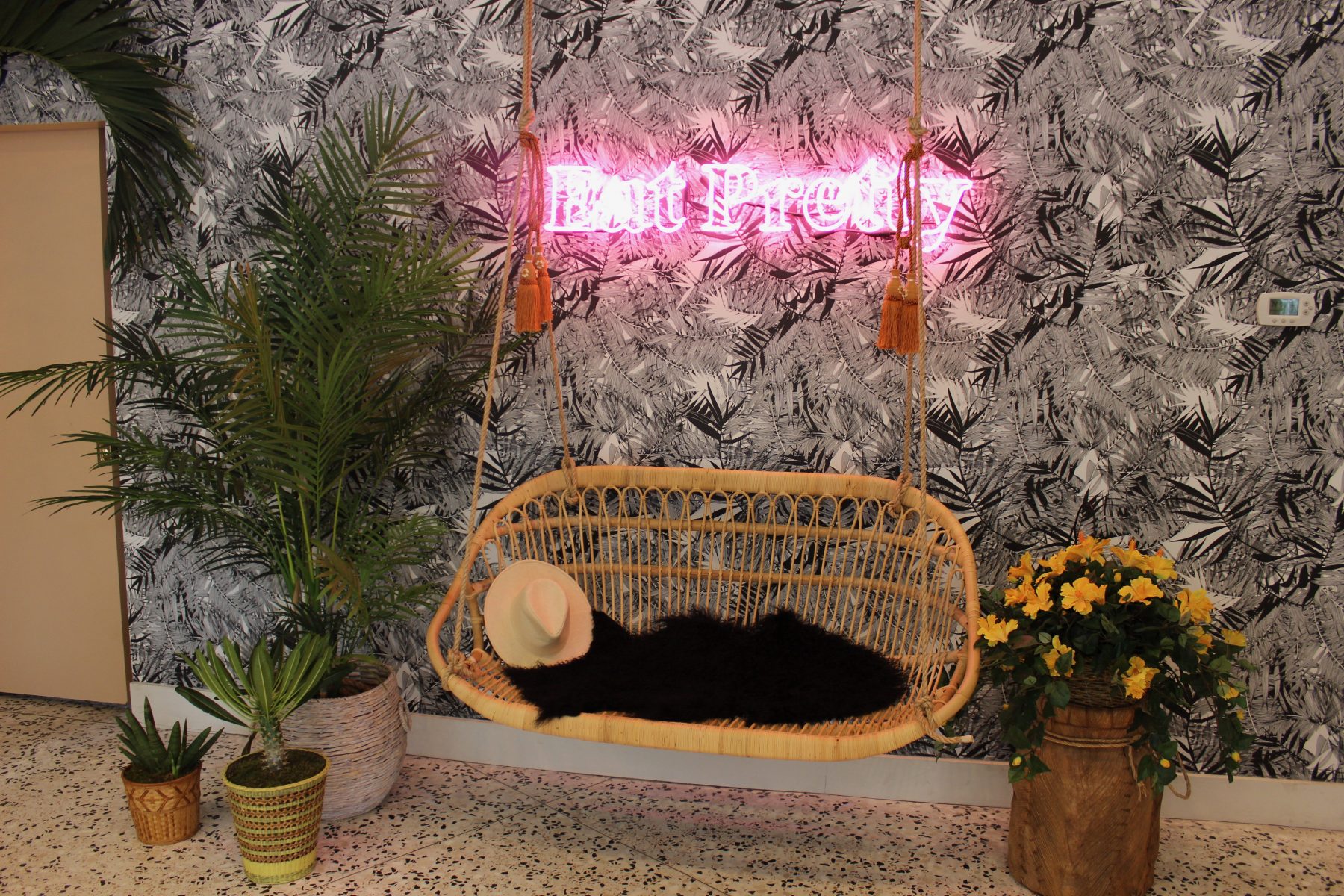 New Yorkers craving summer weather and a tropical getaway after treading slushy sidewalks, rejoice! Broken Coconut, a new fast-casual restaurant in the Lower East Side, is serving beach to bowl goodness year-round. With blended bowls, a house made coconut yogurt, smoothies, salads, and grain bowls, Broken Coconut will have you feeling the summer sun sooner rather than later.
Broken Coconut was brought to life by Scott Sartiano, founder of the Butter Group, and Cobi Levy, behind projects like Little Prince and Black Seed Bagels. With the help of marketing veteran William Makris, Broken Coconut was bound to be a hit from its fruition.
Immediately upon entering Broken Coconut, you're whisked away to a tropical sanctuary, with palm trees, warm lights, and fresh fruits all around you. New York based interior designer Jessica Schuster left no detail behind, with sand-inspired floors and custom palm leaf wallpaper. Broken Coconut's décor combines luxury with relaxation, making any customer feel like their summer vacation has already started.
When speaking to co-founder Cobi Levy, the vision for Broken Coconut is clear. When you first think "health food", most would imagine flavorless food that doesn't bring any enjoyment to your life. Cobi Levy will tell you that good food can also be good for you; just think about the foods you would eat on vacation. Fresh fruits and veggies alongside high quality fish is found in any tropical vacationer's diet, and this is exactly what inspired the menu at Broken Coconut. The goal is not to be labelled "health food", the goal is to nourish customers' in the same way they would nourish themselves with beautiful ingredients and five-star taste while away for the summer.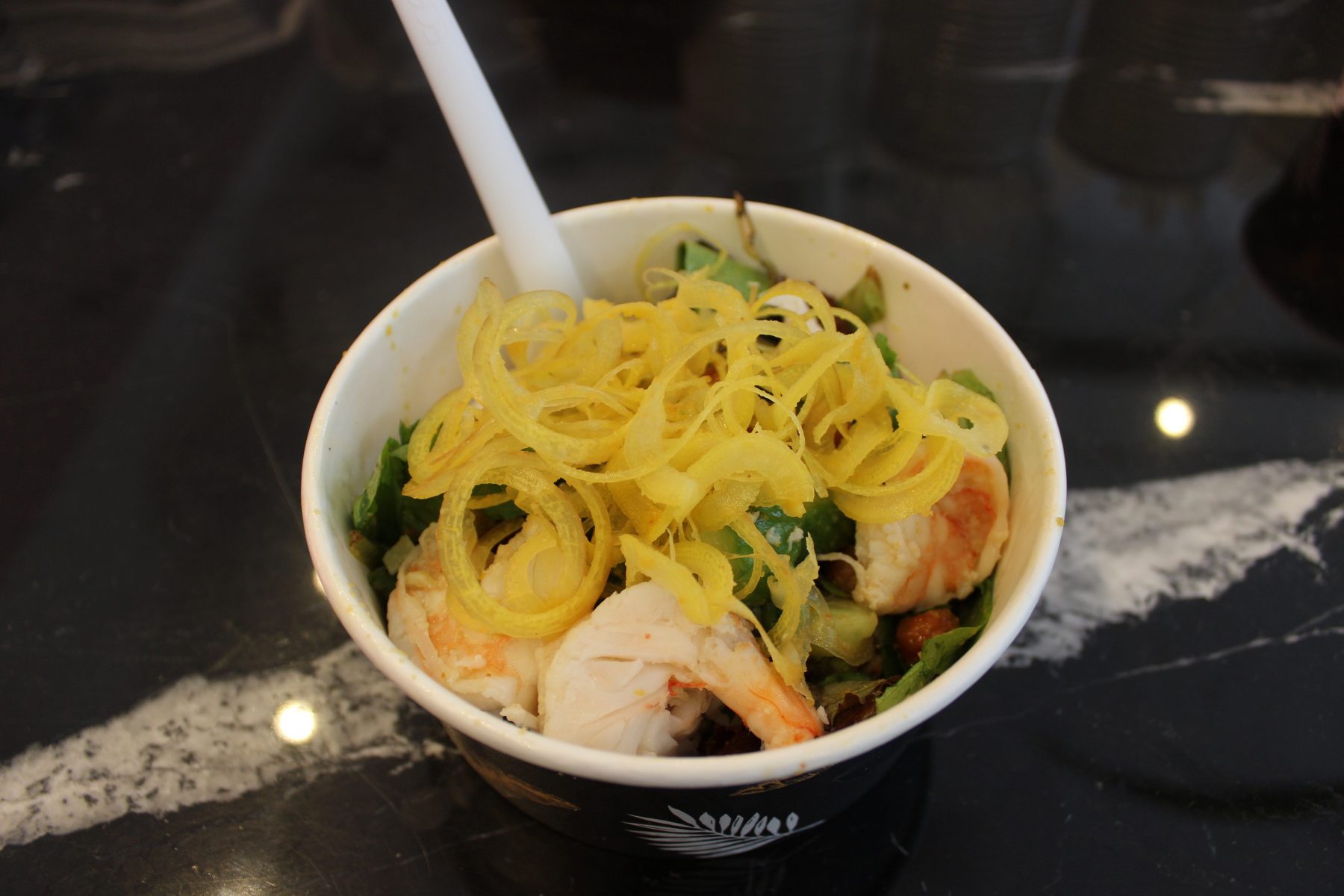 An Abundant Menu
While their house-made coconut yogurt steals the show for the morning menu, the dinner menu includes flavorful combinations like their Vegan Delight bowl, brimming with Japanese eggplant, whipped purple yam, crunchy chickpeas, pea shoots, and pickled daikon. All of Broken Coconut's fruits and veggies are delivered fresh every single morning, so you can be sure to always have the highest quality ingredients in your bowl when you come here to eat. Some of their other stars include their Sweet Sesame Salmon poke bowl or their Ginger Shrimp salad.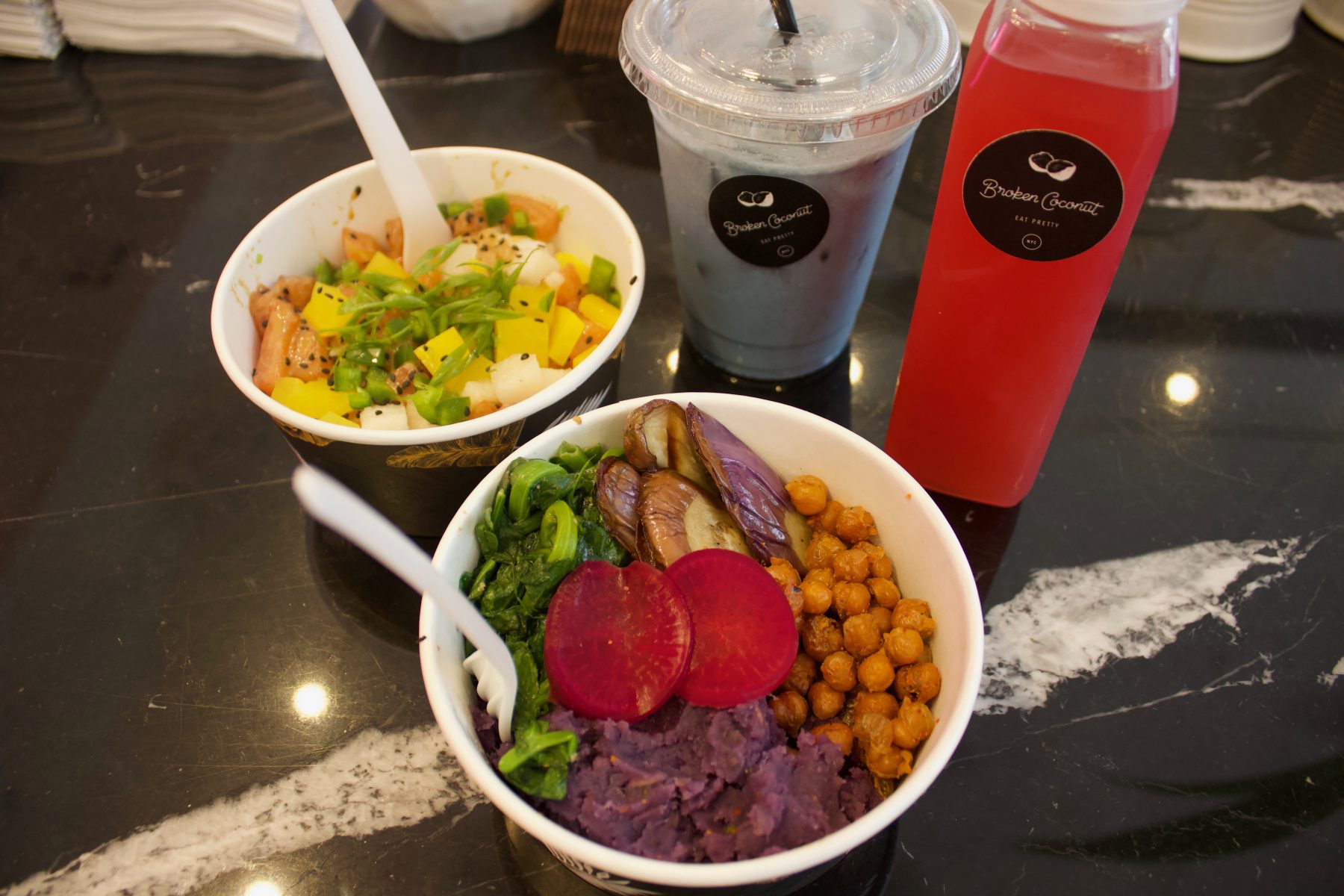 And don't forget to indulge in some of Broken Coconut's fresh juices and smoothies! One of their most popular drinks is the Midnight Lemonade, made of coconut water, activated coconut charcoal, and aloe, for a refreshingly tart flavor that will leave you feeling rejuvenated. They have several other great options, like Red Heat, which contains coconut water, mint, raspberry, lime, and cayenne pepper to bring the heat back into your winter days, or their Ocean Mist blended drink, which has e3 live, collagen, coconut milk, vanilla chia, and Ceylon cinnamon.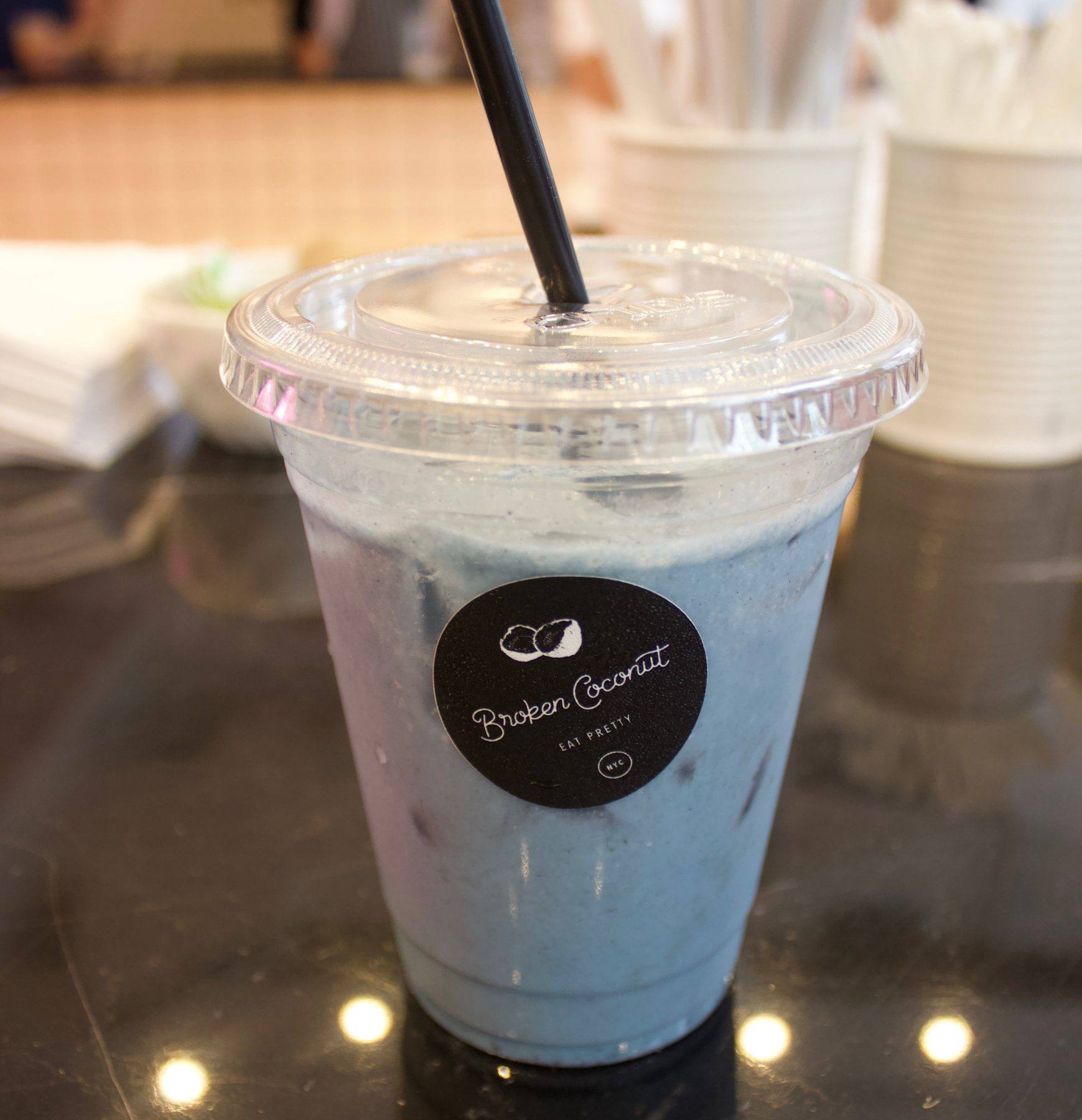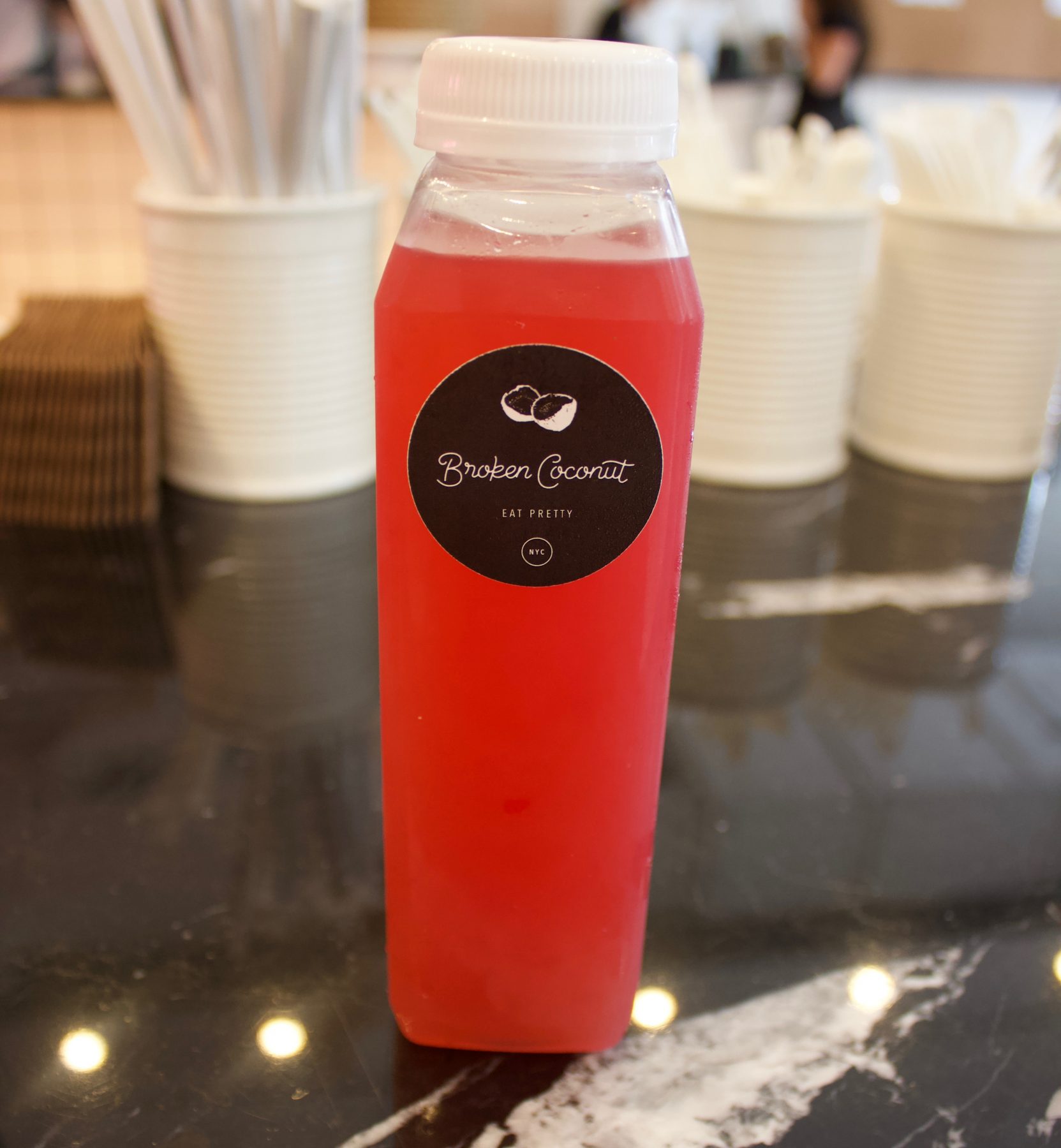 See Also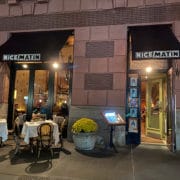 If New York's brutal winter is putting you in a rut, head to Broken Coconut to bring the summer back into your routine. Broken Coconut is located at 15 East 4th Street, and is open Monday through Friday from 8a.m. to 8p.m. and Saturday and Sunday from 9a.m. to 6p.m.
For more information, visit their website at brknccnt.com or follow them on Instagram: @broken.coconut
Kathleen Giunta
Kathleen is an aspiring lawyer who is passionate about cooking, baking, and trying new foods. When she's not working or studying, she enjoys going to concerts and reading whatever book she can get her hands on at the time.