Aamanns Copenhagen, the open faced sandwich restaurant in TriBeCa, is finally opening its doors to the public on November 8th.
By Kalle Bergman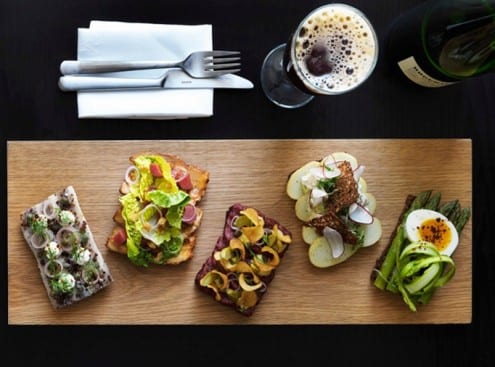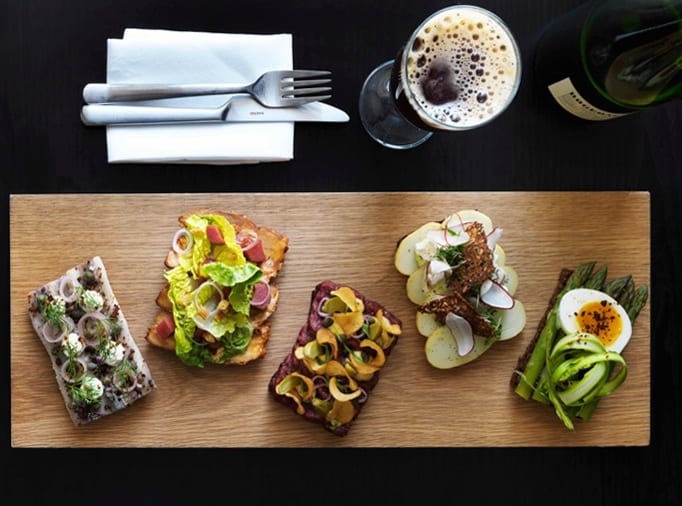 If you feel like you have read this article before, chances are you have. More than once, actually. A lot more. The Danish open faced sandwich (smørrebrød) wizard Adam Aamanns first New York restaurant has been under what seems like a Voodoo spell for over a year. First, it was scheduled to open a year ago. Then, 9 months ago. Then 6. And then, finally – they set a date. November 2nd 2012.
Then came Sandy. Aamanns Copenhagen was, again, shut down indefinitely.
But now, after a few days with electricity back in the restaurant, and some hard work getting everything back to where it was pre-Sandy, the restaurant is determined to open its doors to the public November 8th at 5.30 pm.
As founder and head chef of Aamanns, a smørrebrød restaurant and take away café in Copenhagen's Østerbro neighborhood, Aamann's food philosophy centers on modernizing the traditional Danish smørrebrød by using healthier, locally sourced, organic ingredients in innovative ways.
"When scouring food markets and vendors as we prepared for the opening, I was pleased to find that the meats, seafood, vegetables and herbs central to the Danish diet are abundant in the northeast region of the United States," stated Aamann.
Aamann makes his rye bread, the base of smørrebrød, from scratch, incorporating malts to make the flavor deeper, rounder and darker. "Rye is rich in fiber, delicious when done right and I believe massively underrated in the United States," said Aamann.
The menu features a seasonal selection of meats including braised pork breast, beef tartare, free range pork pate, chicken salad and roast beef sirloin; as well as seafood such as sugar-salted salmon, pan-fried white fish, fresh peeled shrimp, and herring prepared in three distinct ways. Each piece of smørrebrød will be dressed with a seasonally rotating variety of vegetables, fruits, herbs, nuts and light, homemade sauces sourced locally and inspired by traditional Danish smørrebrød recipes.
Let's hope that Voodoo woman stays away this time.
Aamanns-Copenhagen
13 Laight Street, New York, NY 10013
Phone 212.925.1313
Website