Delicious Detox – Nourish Kitchen + Table, New York City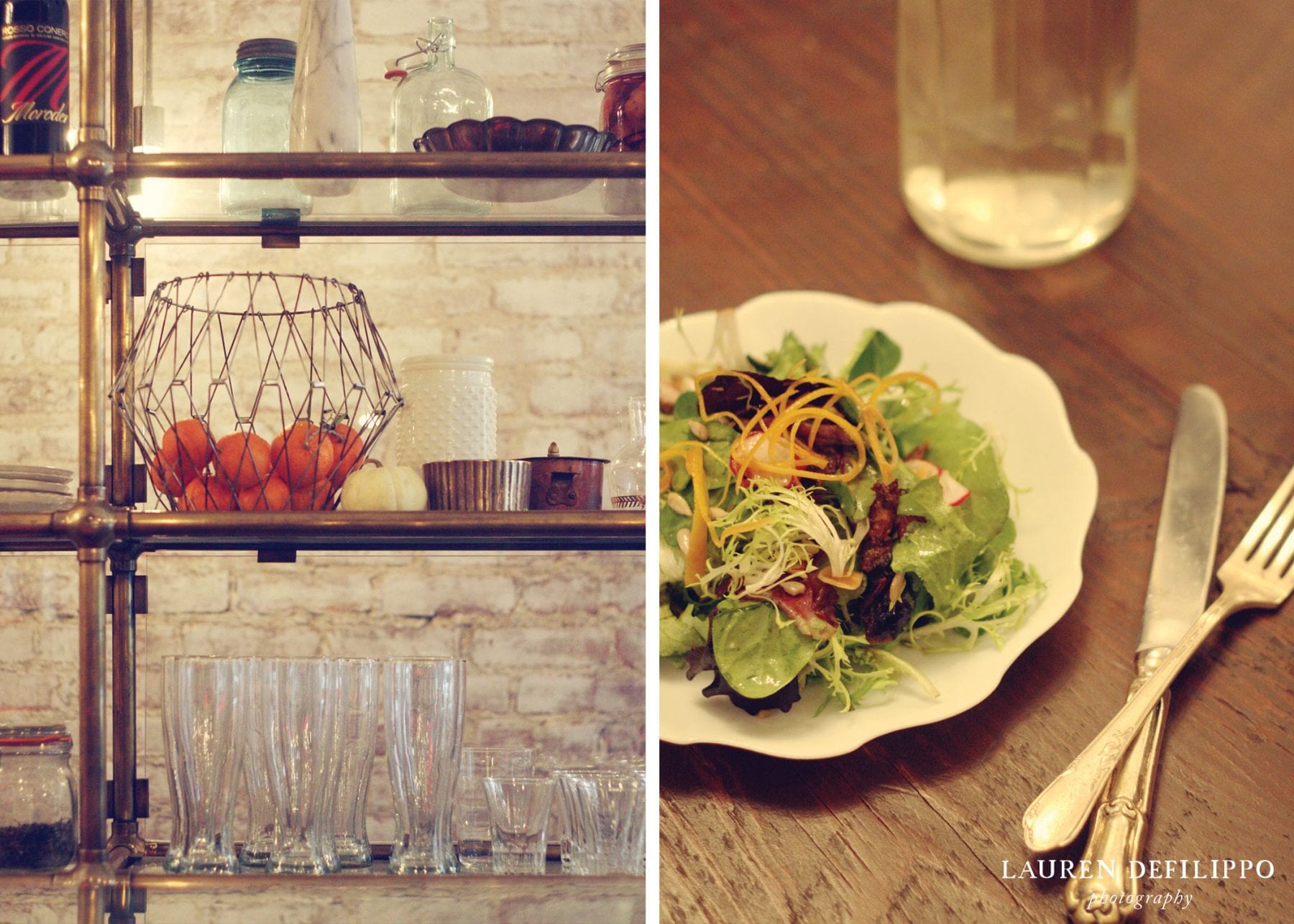 New Year's resolutions are on everyone's mind this time of year, but taking the edge off excess doesn't have to mean "diet". Located in a neighborhood overflowing with indulgent restaurants and sweet shops, Nourish Kitchen + Table, is a nutritional powerhouse and an oasis of satisfying sanity.
By Carly DeFilippo – Photos by Lauren DeFilippo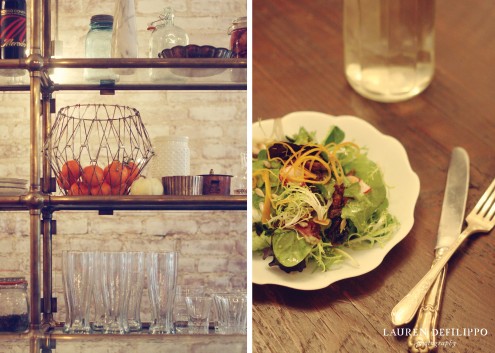 The most fit and happy cooks will tell you their secret is simply to make healthy meals taste as good—or better—than their favorite indulgences. But for those of us who are intimidated by cooking at home, getting off to the right start can be a struggle. Cue Nourish Kitchen + Table in New York City's West Village.
The shop grew out of nutritionist Marissa Lippert's work with her clients; she saw the need for a healthy takeaway shop that provides the "comfort of a kitchen away from home." Nourish has expanded that mission to include a few eat-in tables with views into an open kitchen, offering the friendly calm one hopes for (but too seldom finds) in the city's many coffee shops.
On the subject of caffeine, Nourish offers top-notch Counter Culture coffee and Harney & Sons teas, but serious detoxers will appreciate Lippert's custom line of juices and smoothies. Among them, a green juice for the vegetable juice-averse, spruced up with a bright splash of grapefruit, pineapple and the mild heat of jalapeno.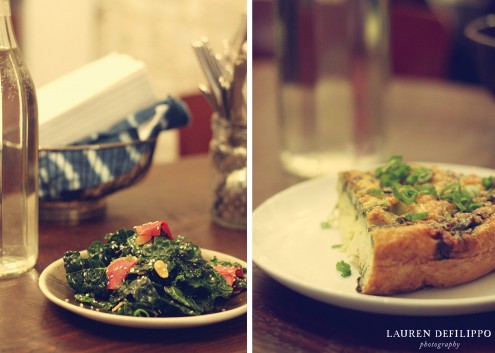 But the drinks are only a drop in Nourish's nutritional bucket. From the savory side of the menu, we sampled a raw kale "detox salad". With exotic flavors and diverse texture (sesame oil, ginger, garlic, soy sauce, almonds, pear and watermelon radish), this is far from your average health food. A second "weekender entree" salad—chock-full with crispy duck confit, dried cherries, sunflower seeds, sliced radish, tarragon, parsley, scallion and candied orange peel—offered similar complexity, growing more exciting with each bite.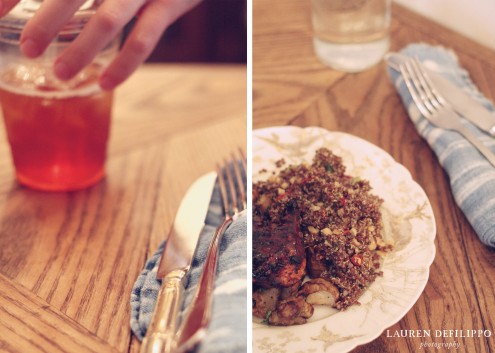 In short, the deprivation most people associate with "detoxing" is the antithesis of Nourish Kitchen's mission. The menu tends toward Middle Eastern flavors, similar to the style of celebrated Israel-born chef, Yotam Ottolenghi. Though the dishes change with the quality and seasonality of local produce (as well as Marissa's creativity), each plate consistently includes bright and bold flavors. For example, the shop always offers a roasted chicken recipe (when we visited, lacquered with date syrup and spices). Its sticky, caramelized glaze paired perfectly with roasted sunchokes and a black quinoa salad with walnuts, sundried tomatoes, parsley and edamame. It was a sweet, earthy feast that both top chefs and personal trainers would enjoy.
The menu doesn't stop at satisfying dinners. For brunch, a rotating cast of veggies fill a fluffy frittata—the ideal way to refuel after an intense morning workout (or a long night out). And for those with a sweet tooth, you can't miss "Bebe's coconut macaroons", snowballs of shaved coconut with a crispy crust and moist, sticky interior (naked or dipped in dark chocolate).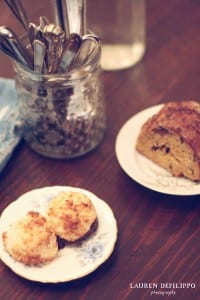 Among the other sweets we sampled: "Persian" wedding cookies and a sweet potato bundt cake. Light and crumbly, the former are inspired by traditional mexican wedding cookies, with the middle eastern twist of pistachio and rosewater. The bundt was dense, moist, laced with chocolate shavings and topped with a subtle orange glaze. It was the kind of cake that literally melts in your mouth, but had a grounded sweetness that wouldn't prompt a sugar spike.
If dessert doesn't get your heart racing, the small, expertly curated shelves of aspirational kitchenware will easily seduce you. Stocked with exceptional everyday objects—from cookbooks, to design-driven dishware and even Lior Lev Sercarz's celebrated spice blends—it's the ideal place to pick up a special gift for friends.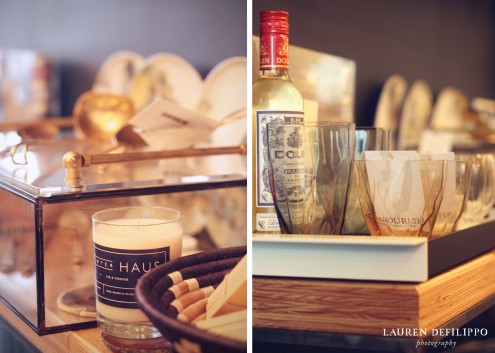 See Also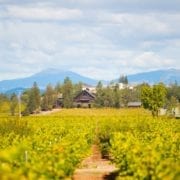 In short, there's a lot going on in Nourish's small space, and the brand's ambitions continue to grow. Lippert has already launched a catering division and has future plans for an online boutique. Yet no matter the number of moving parts, her end result is wholly coherent: diverse dishes that play extraordinarily well together and an eccentric,bbut clean design aesthetic.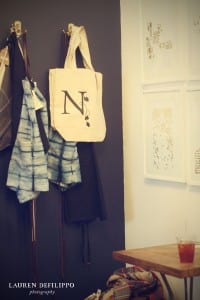 Of all the shop's assets, none surpass the rare experience of raving about plates that are as energizing as they are exceptional—digging in, not with guilt, but with good intentions. In that sense, Nourish Kitchen + Table couldn't be more aptly named. For your eyes, mouth, mind, body—and soul—it is a deeply satisfying experience. So don't just come for the takeout. Stay a while, and indulge in the rewards of your resolutions.
Carly DeFilippo
Carly is a Contributing Writer at Honest Cooking. Though the first line of her college application essay was "I love tunafish," it wasn't until she pursued graduate studies in Paris that she ever considered a future in food. Based in Manhattan, Carly is a freelance writer and the co-founder of Cognoscenti Creative, a boutique branding agency dedicated to establishing artisans as influencers.