NORTH Festival Pop Up Brought Innovate Nordic Cuisine to New York City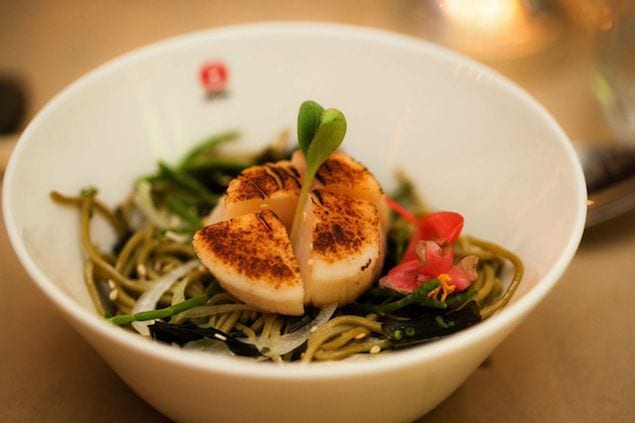 This September, Honest Cooking's Nordic food festival, NORTH, hit the streets of Brooklyn and Manhattan for a week of delicious excitement. The raw Old Bowery Station, previously a subway depot, housed the innovative pop up dinners of the Scandinavian chefs throughout the week. Explore all the delicious eats that were enjoyed at the pop up restaurant.
Photography by Nicholas Doyle.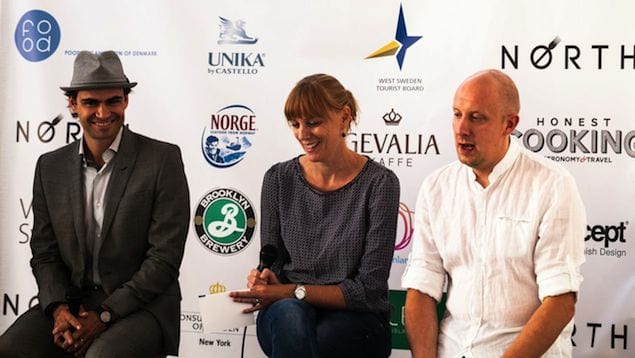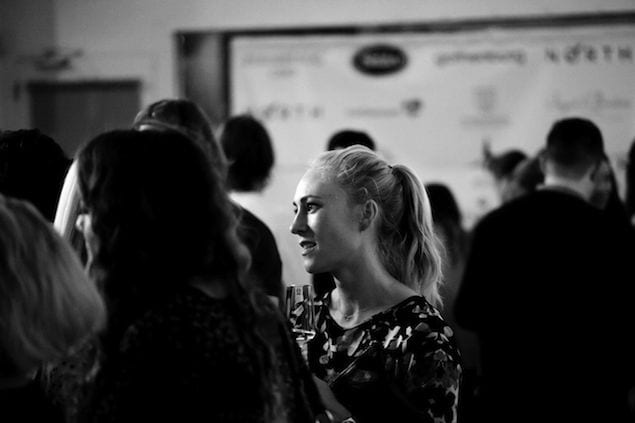 The week kicked-off with an exclusive panel and Gala Reception held at NORTH Festival's main hub with New York's most elite media in attendance. Furnished by BoConcept, this raw and intriguing space hosted all of NORTH's Pop Up events and embodied different elements of Scandinavia all week. Featuring delicious Brooklyn Brewery beers, Rekorderlig ciders, and Saget La Perriere wines accompanied by fantastic hors d'oeuvres and plenty of seafood, prepared by Chef Frode Selvaag and Chef Carl Kristian Frederiksen, the Gala Reception was the perfect way to toast to a great week to come. As the festival continued the Pop Up Space was transformed each day, playing host to a variety of regionally-themed dinners and several awarded guest chefs.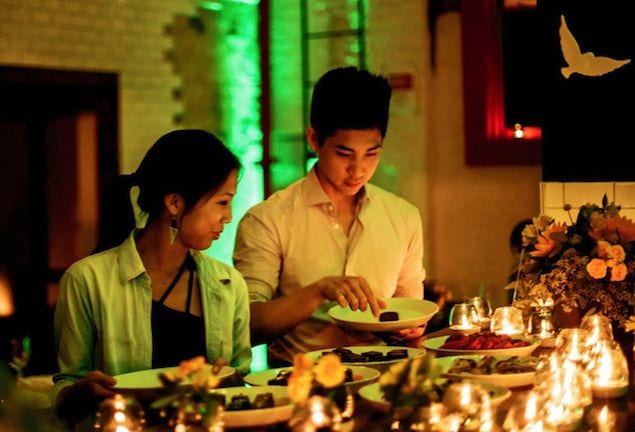 Calling all coffee drinkers! For one day, in collaboration with Gevalia, the NORTH Pop Up presented New Yorkers with a chance to experience a traditional fika with a complimentary cup (or two) of coffee. In the evening the space was transformed into a beautiful, dimly lit atmosphere where guests treated themselves to a decadent coffee and dessert dinner. For both the coffee and sweets lovers alike, this Pop Up certainly satisfied that sweet-tooth craving, and kept guests awake long enough to enjoy every last bite.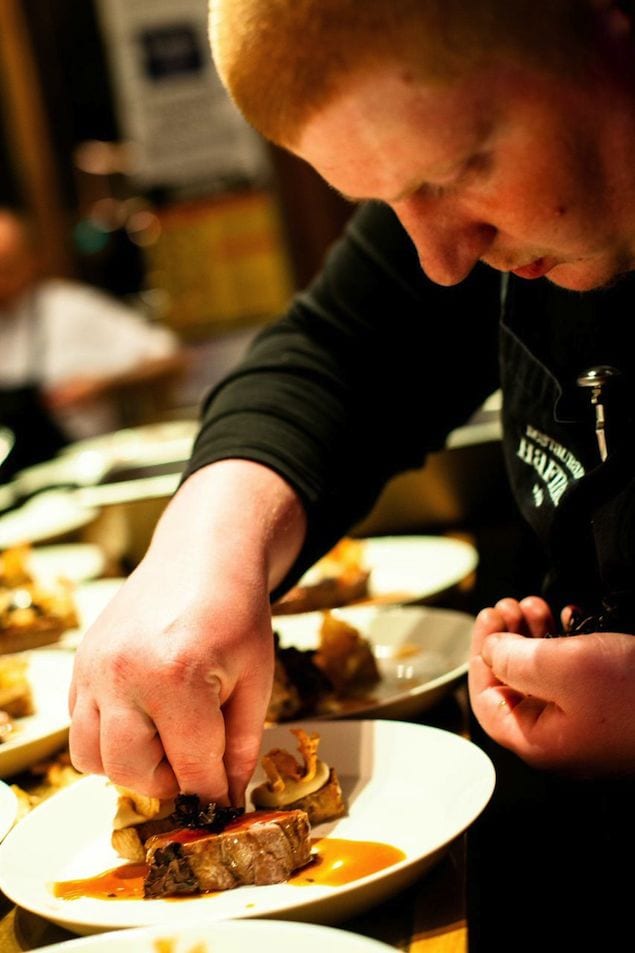 Home to some of the best seafood in the world the cuisine of the Faroe Islands is unique among the Nordic countries, with it's own flora and fauna. The flavors of these beautiful but remote islands are powerful and delicate at the same time. This exclusive dinner gave a rare glimpse into the genius of Chef Sørensen & Chef Busk, as well as the uniqueness of the Faroe Islands. Chef Leif Sørensen uses ingredients common to the land, sea, and air of the Faroe Islands to creates an intense dining experience rich in culture. Ruben Maarbjerg Busk is an inspiring chef that has been creating adventurous food surrounding local seafood on the islands.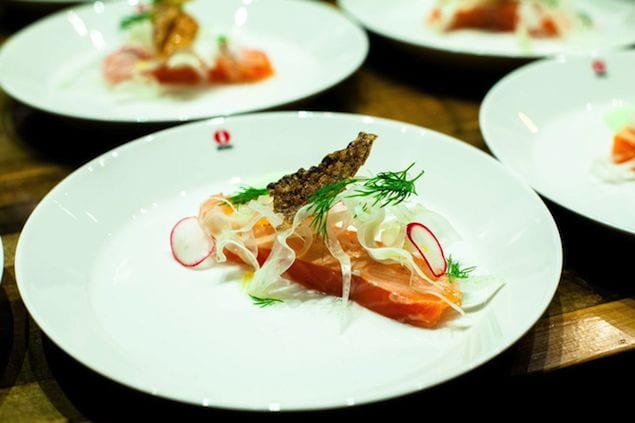 Michelin Starred Chef Sasu Laukkonen engaged all guests in a beautiful culinary experience that took everyone on a journey to the home of his acclaimed restaurant Chef & Sommelier in Helsinki, Finland. This exciting dinner featured both inspiring Scandinavian cooking and delicious drinks.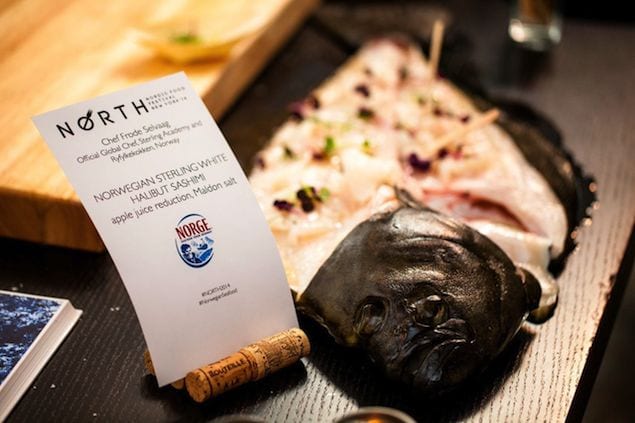 On Tuesday, the space transformed into a seafood-focused tasting room. This was a day to enjoy seafood while being surrounded by large-scale visuals of stunning Norway. Chefs from near and far prepared dishes that showcase the freshness and specialty of Norwegian Seafood and certainly left every guest satisfied – not only with the food but also with the means by which the food was attained. We loved watching Chef Frode Selvaag fabricate a whole halibut.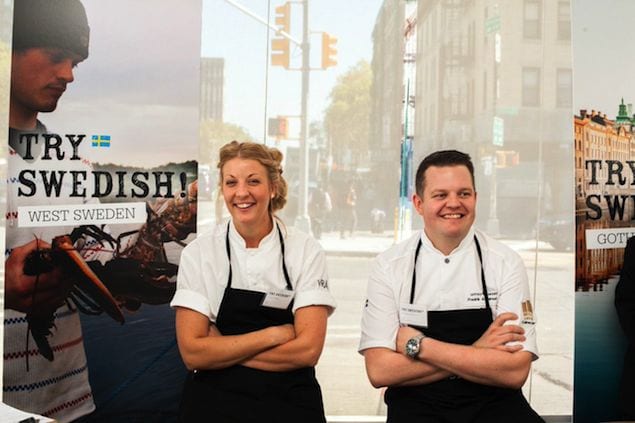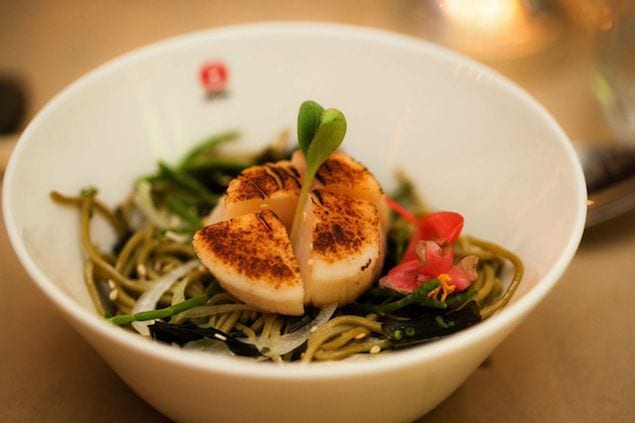 On Wednesday, Visit Sweden, Gothenburg and West Sweden hosted a daytime panel discussion digging into the wonders of the Swedish West Coast and its culinary marvels. At night the NORTH Pop Up hosted an exclusive #tryswedish seafood dinner prepared by Head Chef of Restaurant vRÅ, Frida Ronge and Chef of Gothia Towers, Fredrik Andersson. The result was inspiring, exciting and absolutely mouthwatering.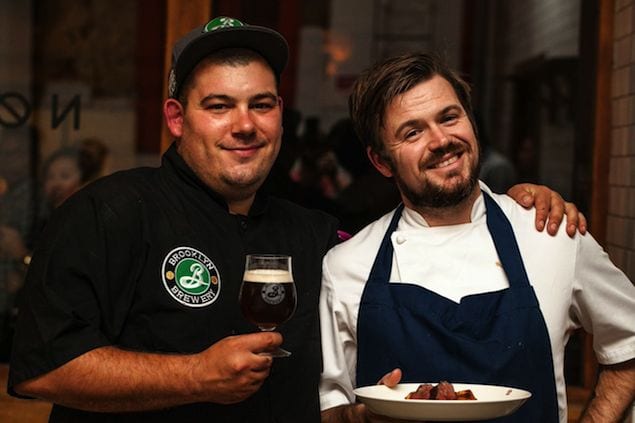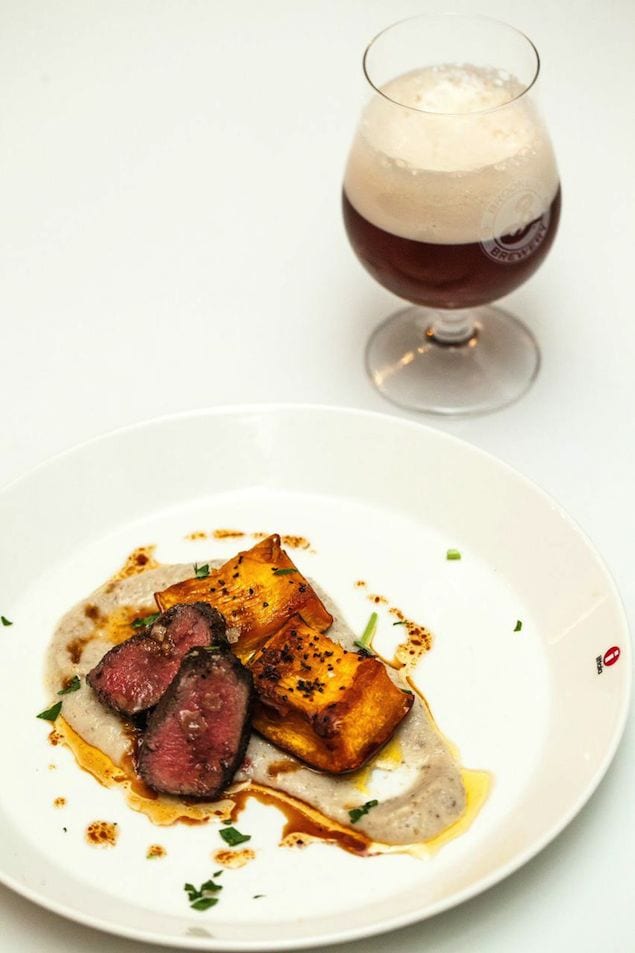 Earlier this year Brooklyn Brewery opened a sister brewery, Nya Carnegiebryggeriet, in Stockholm, Sweden. This joint venture represents the first American-operated craft brewery in Europe and the Nya Carnegiebryggeriet line of beers are a true collaboration marked by Swedish tradition and sensibility and American technique and innovation. For one night only Nya Carnegiebryggeriet crossed the Atlantic and Scandinavia and Brooklyn merged in both beer and food at the NORTH Pop Up for this exciting dinner where the food pairs with the beer, rather than the other way around.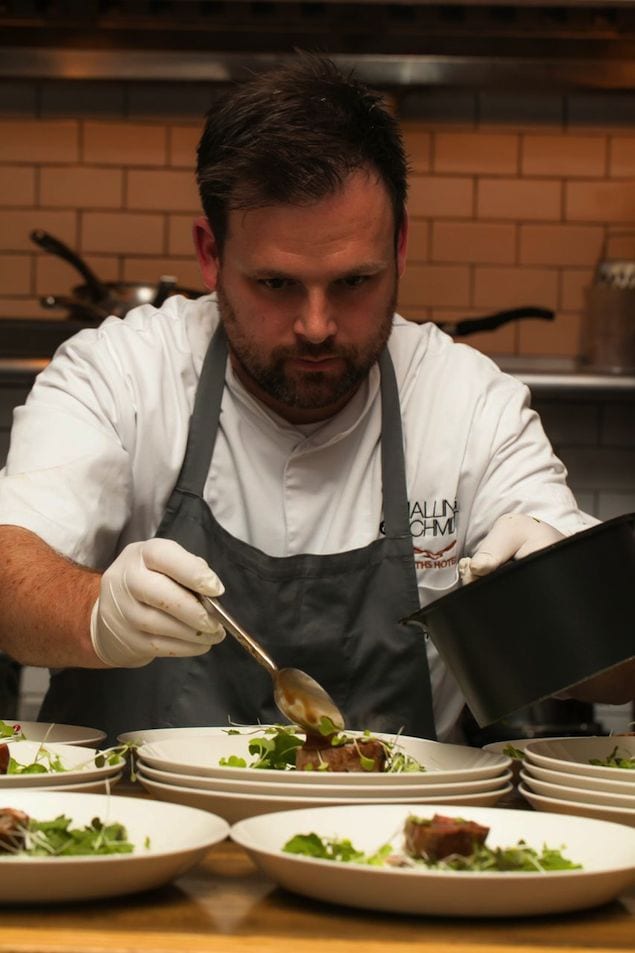 For one night only and presented by Visit Denmark, guests experienced one of the most important restaurants in Denmark – Malling & Schmidt – at the NORTH Pop Up. Chef Thorsten Schmidt's style is experimental, rebellious and intriguing. His restaurant, Malling & Schmidt, is considered among the most important restaurants in Denmark. Situated at Ruth's Hotel in Skagen at the absolute geographic top of the Danish countryside, Malling & Schmidt strives to be at one with the land – capturing its essence through intense and rare flavors all produced through foraged ingredients found on the restaurant's doorstep. This dinner was a unique opportunity to experience Chef Schmidt's culinary genius first hand.
For more NORTH fun, join us for the next segment of the adventure at Austere DTLA – a sleek Nordic lifestyle showroom in Downtown LA. The first tickets for the pop up 2014 NORTH Festival in Los Angeles are now on sale. Secure your seat at one of the three delicious and very intimate Nordic dinners.
NORTH Festival
NORTH is the first ever Nordic Food Festival to be held in New York City. At NORTH, you will have the chance to taste the food from some of the most famous Nordic chefs, learn how to cook Nordic specialities and be inspired by master classes featuring the best of what the Nordic region has to offer.