The second annual NORTH Festival created quite the buzz in New York City this September. From hatching chicks during cooking demos to creating gourmet multi-course menus in an old subway station, Nordic food made an unforgettable splash during the week-long festivities.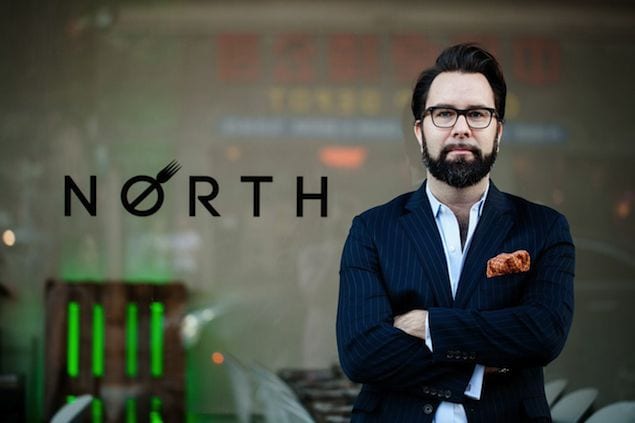 Photography by Nicholas Doyle.
This September, Honest Cooking took over New York City yet again to host the second annual Nordic Food Festival, NORTH. People from around the world came to the Big Apple to experience the New Nordic movement in a unique and innovative way. Over 4,000 New Yorkers and out of town food lovers nibbled and drank at the street food festival, popup dinners and tasting events. Top chefs from Scandinavia teamed up with local culinary legends to ignite the senses of the city.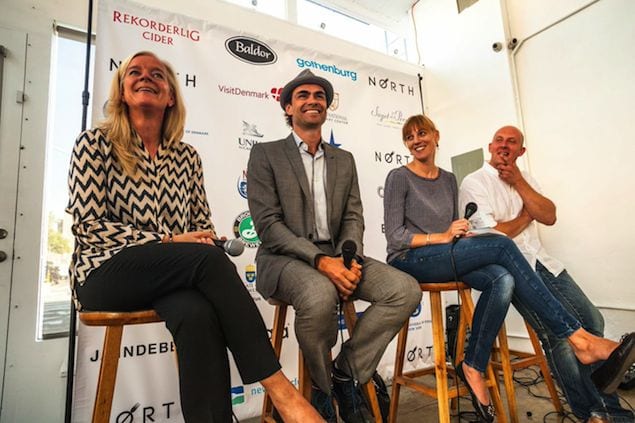 The week kicked-off with an exclusive Gala Reception held at NORTH Festival's main hub The Old Bowery Station, it's downtown Pop Up Space, with New York's most elite media in attendance. Furnished by BoConcept, this raw and intriguing space hosted all of NORTH's Pop Up events and embodied different elements of Scandinavia all week. As the festival continued the Pop Up Space was transformed each day, playing host to a variety of regionally-themed dinners and several awarded guest chefs. Cooking classes and demos were held at the International Culinary Center and a Nordic Street Food Festival was erected in the center of The Brooklyn Brewery tasting room.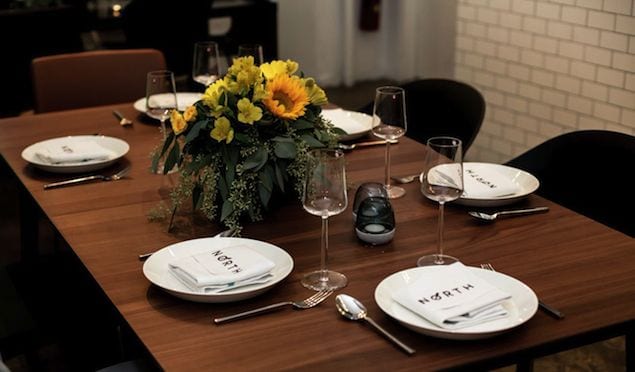 The first day of NORTH started things off with two panel discussions during the day and then transitioned the space into a lively Gala Reception at night. Featuring delicious Brooklyn Brewery beers, Rekorderlig ciders, and Saget La Perrière wines accompanied by fantastic hors d'oeuvres and plenty of seafood, prepared by Chef Frode Selvaag and Chef Carl Kristian Frederiksen, the Gala Reception was the perfect way to toast to a great week to come.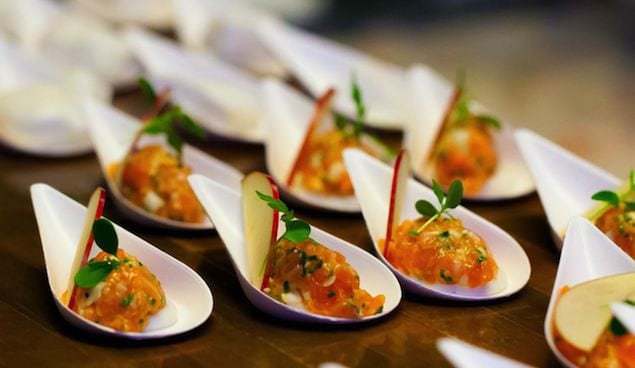 During a full Saturday afternoon of demo and tasting sessions at the International Culinary Center guests learned about alcohol and food pairings, unique cheeses, and farm-to-table practices from culinary experts from around the world.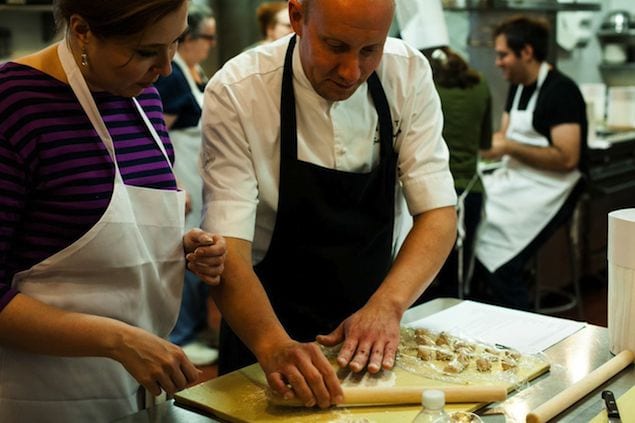 Morten Sohlberg and Chef Ryan Tate, of Blenheim Hill Farm, lead a Farmer & Chef demo showcasing their intricate partnership from the ground up. Hyper-fresh ingredients from the farm were featured in a variety of ways for guests to see and taste. To cap off their demo, a egg wrapped in a warming blanket began to shiver and shake. Guests were enthralled as a small chick was hatched right then and there.
The innovative drink program at Slippurinn was explored as guests experienced the unique ingredients and flavors including Sorrel, Rhubarb, Kelp, Dulse, Angelica, Wild Chervil, Arctic Thyme, Carraway and Birch. Slipperinn Head Chef and Mixologist lead attendees through this journey of exciting beverage flavors and combinations.
Guests learned about and tasted a selection of high-quality cheeses from Unika by Castello, in their raw form and then were treated to some interesting and surprising ways this cheese can be transformed. Going beyond a plain cheese board blue cheese ice cream was served and loved by all in attendance.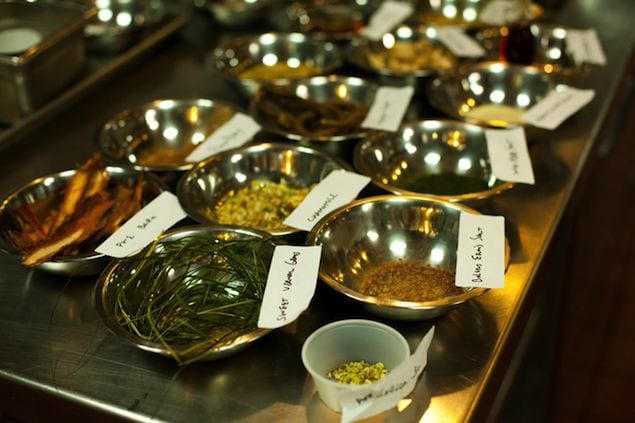 On Sunday, NORTH Festival brought Nordic street food to the already hoppin' tasting room of The Brooklyn Brewery. Chefs from New York City and Scandinavian countries brought regional delights and fresh seafood to the hungry beer drinkers of Brooklyn. On Monday, those same chefs competed for the coveted title of Nordic Hot Dog Champion. From vegetarian to seafood sausages, the chefs created stellar gourmet hot dogs. Revolving Dansk, a Danish street food duo based in New York City, won the Peoples' Choice award with their Mini Grillpolse Hot dog topped with ketchup, mustard, remoulade, chopped onions, crispy fried onions and Scandinavian sweet pickles. Chef Neal Fraser, representing the Norwegian Seafood Council won the Judge's Award with his Arctic Circle Seafood Sausage garnished with horseradish cabbage served on a parker roll.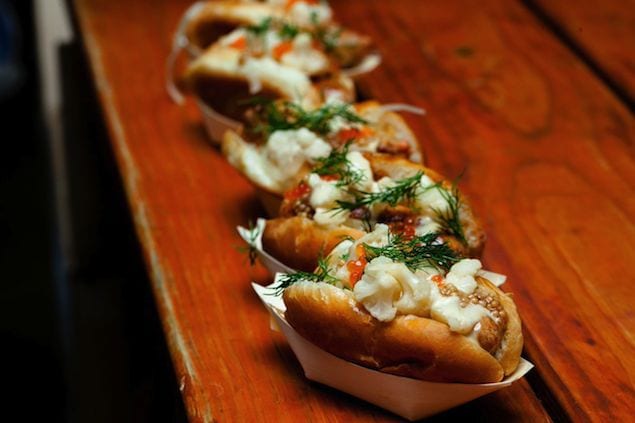 The second annual NORTH Festival concluded on Friday, September 19th and was another great success. Honest Cooking is looking forward to their next stop – Los Angeles!