New York – Little Muenster, Intriguing Cuisine on the Lower East Side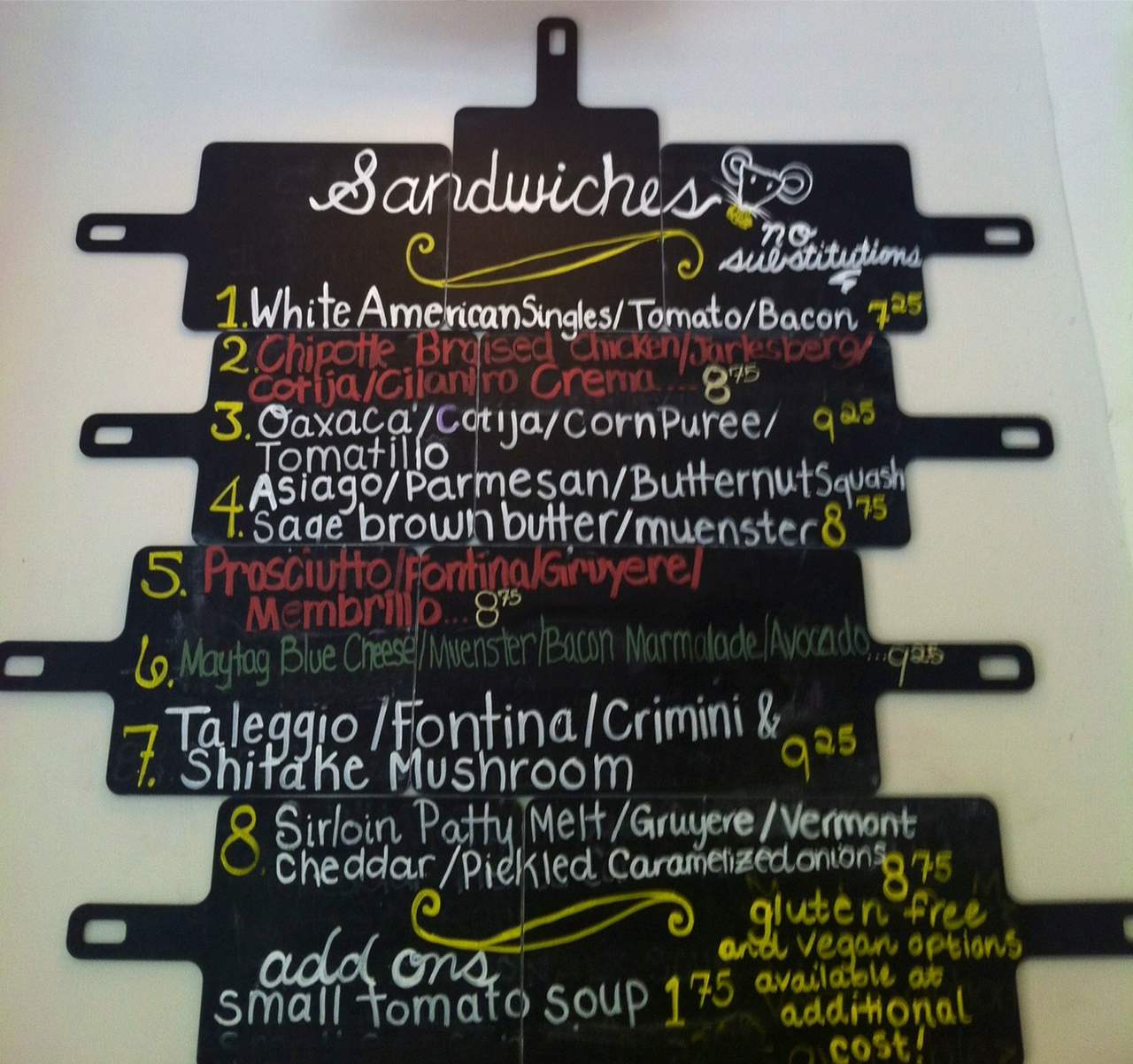 Little Muenster on the Lower East Side are purveyors of "super fancy grilled cheese". Nanette McLain checked it out.
By Nanette McLain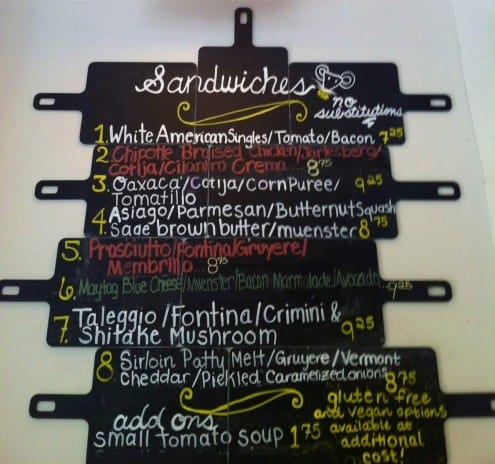 If you live in New York City and have guests you are by default a tour guide, and among your tour guide responsibilities is sharing New York City cuisine.  Hosting my most recent guest I provided 3 choices for one of our many lunches out – a famous New York City deli or one of two specialty shops, one serving meatballs and the other grilled cheese. My guest's response, "Grilled cheese sounds intriguing". So we traveled to the Lower East Side of Manhattan to dine at Little Muenster.
The space is small, but the crisp white walls and simple yet chic gray and white tables and yellow chairs create a comfortable place to dine. The chalkboards displaying the colorfully written menu and the large light fixture made entirely of cheese graters add to the charm.  The combination of the décor and the grilled cheese is reminiscent of childhood.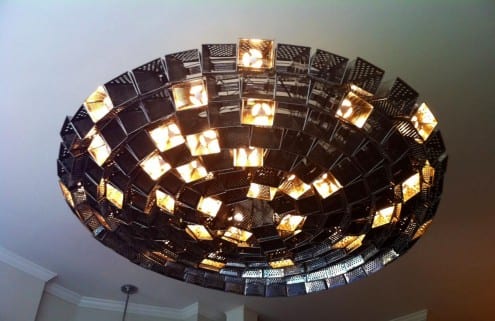 My guest and I enjoy a lunch at Little Muenster that includes the Asiago Parmesan, Butternut Squash, Sage Brown Butter with Muenster cheese and the Chipotle Braised Chicken with Jarlesberg cheese. This specialty shop boldly advertises "super fancy grilled cheese," and each sandwich is equally impressive. The Muenster Grilled Cheese has a distinct sweetness, just as the Jarlesberg Grilled Cheese has a quality smoky flavor. Both are nicely grilled a golden brown and served on hearty, peasant bread. A side of fresh coleslaw accompanies these sandwiches.  My guest and I both agree that these "super fancy grilled cheese" are a success; however as Little Muenster is a specialty cuisine I decide sampling more of these sandwiches will ensure a thorough review of this spot and of course, an opportunity to enjoy more cheese.
I drop by Little Muenster again to grab something to go. On my second trip I order the Oaxaca and Cotija Cheese, Corn Puree and Tomatillo Grilled Cheese. The Oaxaca cheese and corn puree create a unique blend of flavors.  With the Cotija cheese sprinkled over the sandwich it becomes the grilled Mexican corn of the grilled cheese sandwich. To fully capitalize on my second trip to Little Muenster I include tomato soup with my order. After a few bites of the Oaxaca and Cojita Grilled Cheese sandwich I dunk it into the tomato soup, the classic combination. The peasant bread remains crisp in the smooth tomato soup. To top off my order I include Brussels sprouts with shredded carrots. They are pan-roasted, not too strong and definitely not the Brussels sprouts of childhood, the reason so many went without  dessert.
The blend of ingredients in each Little Muenster Grilled Cheese, on paper or chalkboard, is unique. It is certainly an artisan of grilled cheese that creates these flavorful combinations. Little Muenster, the purveyors of grilled cheese, advertises no substitutions, and these cleverly created "super fancy grilled cheese" need no substitutions.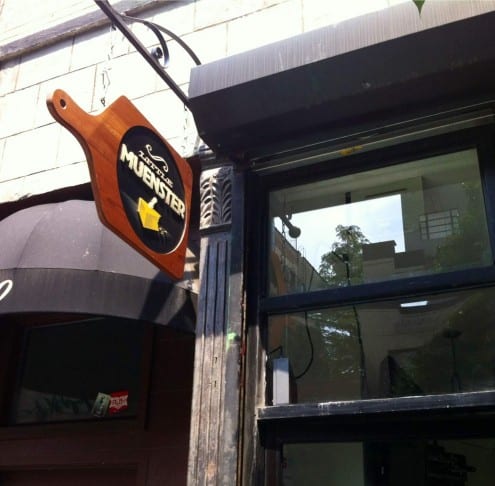 Little Muenster
100 Stanton Street
New York, NY 10002
Nanette McLain
Nanette's roots are in the Midwest, but seeking adventure she left in 2005 to explore New York City eventually making it her home. Her free time is dedicated to exploring the City and the food it offers. She has a passion for something sweet recently co-authoring the travel guidebook Sisters' Guide to NYC Cupcakes.