New York: Gluten-Free at Ella's Bellas Bakery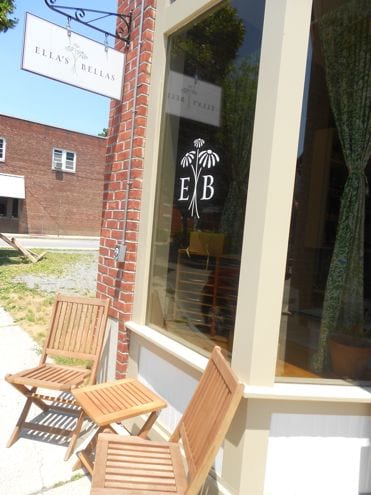 At Ella's Bellas, in Beacon, New York, Carley Hughes has set out to make gluten-free desserts that are an indulgence regardless of dietary restrictions.
By Marissa Sertich
Everyone should be able to enjoy the pleasure of an ooey-gooey cookie or a friendly piece of toast in the morning.  At Ella's Bellas, in Beacon, New York, Carley Hughes has set out to make gluten-free desserts that are an indulgence regardless of dietary restrictions.  Gluten-free food shouldn't taste "gluten-free" – it should simply taste delicious.
Hughes did not originally bake, nor eat gluten-free, but after several years of baking wholesale from her home, she began to discover the happiness she could bring to those were unable to eat gluten.   When people maintaining a gluten-free diet ask Hughes what they can eat in her bakery, and she responds, "everything," she is greeted by excitement and appreciation.
Developing a delicious gluten-free range of bakery items is not an easy task.  Using a unique "flour" blend for each product, there is a lot for research and development that goes on behind the scenes.  Blends include different ratios of rice flour, tapioca starch, potato starch, quinoa flour, teff and more.  There is a science (and trail and error process) to developing the blends depending on each ingredient's protein and starch content.
With time and increasing expertise, recipe development has become easier and less time consuming for Hughes.  She and her bakery crew have even managed to develop several gluten free breads such as baguette and whole-grain loaf.
Hughes does not obviously advertise that her shop is gluten-free at all – instead, she'd rather people keep an open mind before trying her products.  People often avoid food if it is advertised as gluten-free, assuming it will be sub-standard. Hughes's goal is to produce products that are good enough so people can not taste the difference between the original and her gluten-free alternative.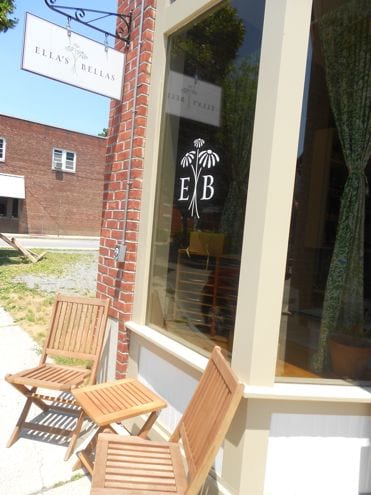 In addition to baking gluten-free, Hughes sources many of her ingredients locally, depending on local farms for quality, season products. With biodegradable packaging and Hughes's attention to detail and attention to flavor, she is a gem of the Hudson Valley.
Ella's Bellas
418 Main Street, Beacon, NY 12508
(845) 765-8502
Marissa Sertich
Marissa Sertich Velie is a New York based pastry chef and graduate of the Culinary Institute of America. She passionately documents her adventures of baking and eating her way through the fascinating (and sometimes nutty) underbelly of the American pie. Velie has a Master's degree in Food Studies from NYU.