New Fall Menus To Try in New York This Season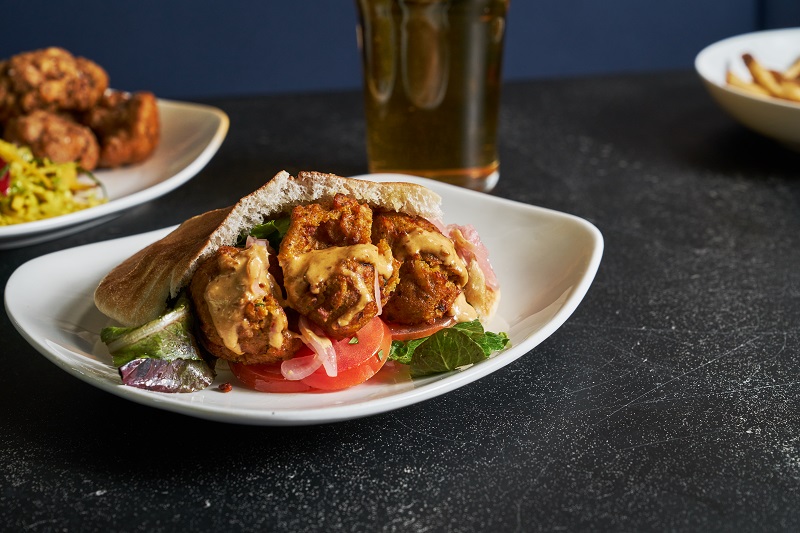 Silver Light Tavern
Fall menus in New York have arrived. Ones outside the culinary realm of pumpkin spice lattes, butternut squash soup and hot cider. From a matcha cocktail spiced with cinnamon and nutmeg to gnocchi filled with fall's favorite ingredient the pumpkin. These New York restaurant menus are essential to try for sweater weather.
Gifted a few weeks of comforting temperatures and natural beauty, Autumn may be considered the perfect time of year. Not only for fashion but for the culinary industry too. It is actually the season where farmers get to see the rewards of the growing season. Simultaneously it is a period where restaurant menu's shine like these in the big apple.
Get cozy with a Frozen Pumpkin "Latte" Cachaca at Midtown's Skylark. Or a Middle Eastern Daal made Roasted butternut squash at Nolita's Shoo Shoo. Fall into these menus to be fully immersed in the beautiful season.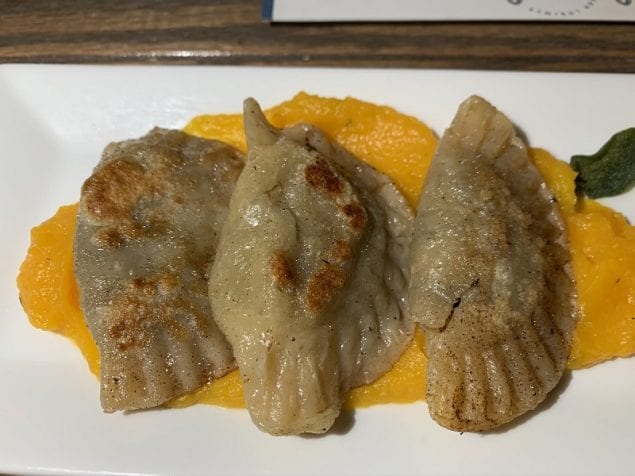 Williamsburg's charming debuts two new fall menu standouts for sweater weather comfort. Putting a Mediterranean twist on the classic, Pumpkin Falafel Sandwich; made with pumpkin, roasted carrots, and greens, topped with spicy curry vegenaise in a pita pocket; Pierogi get filled with chestnut-sage stuffing, pan-fried to a perfect crisp and served over butternut squash puree; and Surf & Turf Skewers stack dry-aged meatball, shrimp, pearl onion, and squash.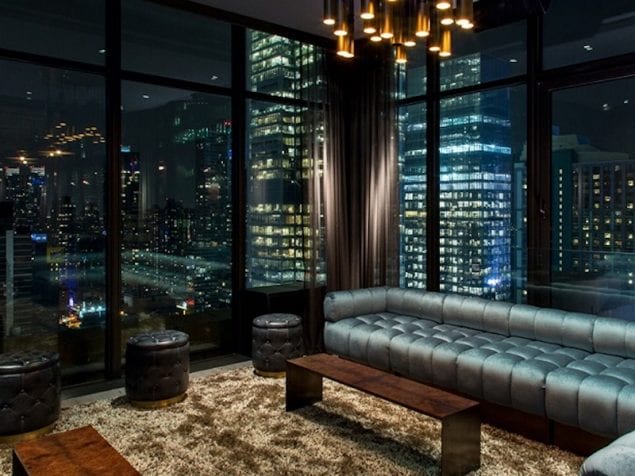 "Following the fresh and crisp summer flavors, The Skylark has seamlessly transitioned its fall menu to feature favorite staple ingredients for the season. The hearty and rich flavors of maple, pumpkin, pomegranate and cranberry can be found throughout The Skylark's most popular dishes and cocktails"
Cocktails
 Maple Walnut Old Fashioned – Old Grandad Bourbon, Maple Syrup, Walnut Bitters, Orange Twist & Candied Walnuts in Maple
Cranberry Sauce Sangria – Grand Marnier, Fresh Orange & Lemon Juice, Jellied Cranberry Sauce & Crushed Sage Topped with White Wine & Orange Slice
 Frozen Pumpkin "Latte" Cachaca – Avua Cachaca, Pumpkin Pie Spice, Fresh Orange Juice, Ginger Beer & Pumpkin Pie Mix with Whipped Cream & Nutmeg
Dinner Bites
Scallop & Pork Belly Skewers – Red Grape Glasstique, Pickled Mustard Seeds
Harvest Duck Wontons – Pomegranate Cranberry Aioli
Pastrami Reuben Sliders – Kimchi Slaw, Gruyere, Russian-Dijonnaise
 Spiced Sweet Potato Fries – Pumpkin Mustard, Beet Ketchup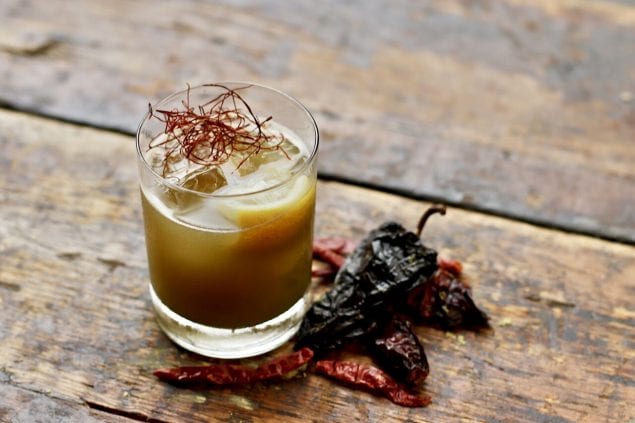 "Transitioning from Summer to Fall is always tough one for me in terms of life, but not in terms of cocktails. Fall cocktails are great because you can play with heavier elements.  Swapping agave for honey as your sweetener adds a depth and warmth to a cocktail that you wouldn't jump at in the warm summer months but it just perfect as we dive into sweater weather. Playing with different spices is another great way if achieving the perfect fall cocktail. Cinnamon and nutmeg are great for fall and in the case of our Macha(s) Gracias. The fall cocktail has a unique balanced flavor combining matcha and mezcal while bringing in traditional tea notions such as honey and lemon." General Manager DJ Brown at Añejo NYC.
"The Middle Eastern Daal is Shoo Shoo's signature vegan dish. Daal originates in India and is similar to many of the dishes from the kitchen I grew up in. To translate the daal into our kitchen, we wanted to make a comforting dish which is completely vegan and which is also a main course. It is a nutritious stew made with roasted butternut squash, and it draws on inspiration from my mother's recipes. I recall in the wintertime in Israel all the family would gather and eat this warm dish together. Being such a warm and hearty dish, the Middle Eastern Daal is perfect for our cold NY winters." – Shimon Maman, Chef/Owner, Shoo Shoo.
Made with roasted butternut squash served with a choice of yogurt or cashew butter, cilantro, and olive oil. Enjoy the fall-forward Middle Eastern Daal paired with one of Shoo Shoo's fall cocktails from its new menu. Including the Autumn Buck. Made with ginger syrup, applejack, ginger beer and fresh fig. Or the Spiritwalker, made with lemon juice, pumpkin-infused Dolin Blanc Vermouth, reposado tequila, and Skinos Mastiha (a Greek liqueur that is derived from mastic trees).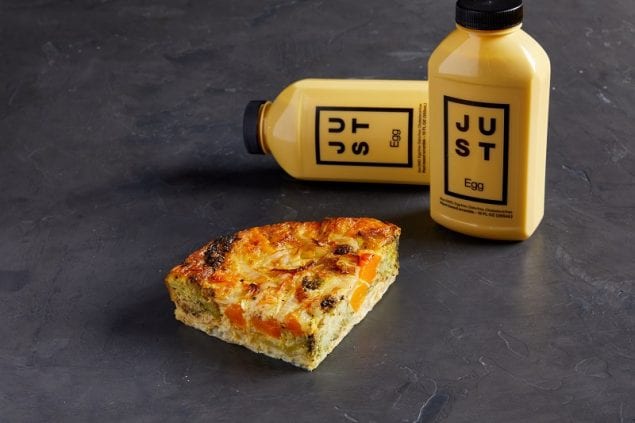 "This protein-rich breakfast specialty contains the dairy alternative, Just Egg, crafted from mung beans to look, feel and taste just like scrambled eggs. Paired with roasted butternut squash, caramelized onions, broccoli and a touch of almond milk, this frittata tastes as good as it makes diners feel." – Casey Terrell, Le Pain Quotidien's Head of US Marketing & Global Campaign.
Among the frittata,  harvest bowl and speculoos comfort bowl new to the fall menu Le Pain Quotidien features;
Giving Thanks Tartine; A Thanksgiving-themed dish with turkey, roasted butternut squash, cranberry-harissa chutney, arugula and chestnut crème, customers will have a hand in the 10 percent of proceeds which will go straight to this heart-warming charity.
Pumpkin Latte  –  Unlike other artificially flavored alternatives, there is real, organic pumpkin puree from Oregon's Stahlbush Island Farms in this comforting take on the coffeehouse favorite.
Delicata Squash and Cashew Cheese Tartine – vegan scallion cashew cheese, spiced pecans, cucumber, and arugula
Antica Pesa – Gnocchi, Zucca e Gamberi
Antica Pesa, Italian restaurant in Williamsburg updated its fall menu to reflect the bounty of the fall season. Their Gnocchi, Zucca e Gamberi is a unique + hearty Italian spin on autumn's fan-favorite ingredient – pumpkin! The pasta dish includes house-made gnocchi with pumpkin prawn sauce and topped with fresh prawn meat and toasted pumpkin seeds.
Antica Pesa's fall menu reflects a a shift in climate expected for the season. Unlike the summer menu, where colorful raw vegetables abound. Antica Pesa's fall menu offers  burnt root vegetables, earthy tubers, and hot and creamy sauces. Raw materials like pumpkin, beets, chestnuts, and mushrooms are transformed by slow-cooking them in intensely flavored marinades.
"The Gnocchi, Zucca e Gamberi consists of sweet and velvety pumpkin and the king of shellfish – shrimp. The sweetness of the shrimp and pumpkin are contrasted by a broth made from prawn heads and shells. In these particular gnocchi the pumpkin flavor takes precedence over the potato. Finish the dish with crunchy toasted pumpkin seeds for added texture." – Emanuele Baldassini, Chef, Antica Pesa
Alyssa Holder
I enjoy listening to the stories of the people who devote their time to fill our stomachs with scrumptious food. And of course, experiencing and sharing my thoughts on the cuisines that span across the world.