This homemade pistachio ice cream is loaded with real pistachio nuts for an amazingly cool, creaming, and flavorful dessert.
Pistachio has to be one of my all-time favorite ice cream flavors. If you haven't had a homemade version, this is your chance. It's smooth, creamy and full of real pistachio flavor.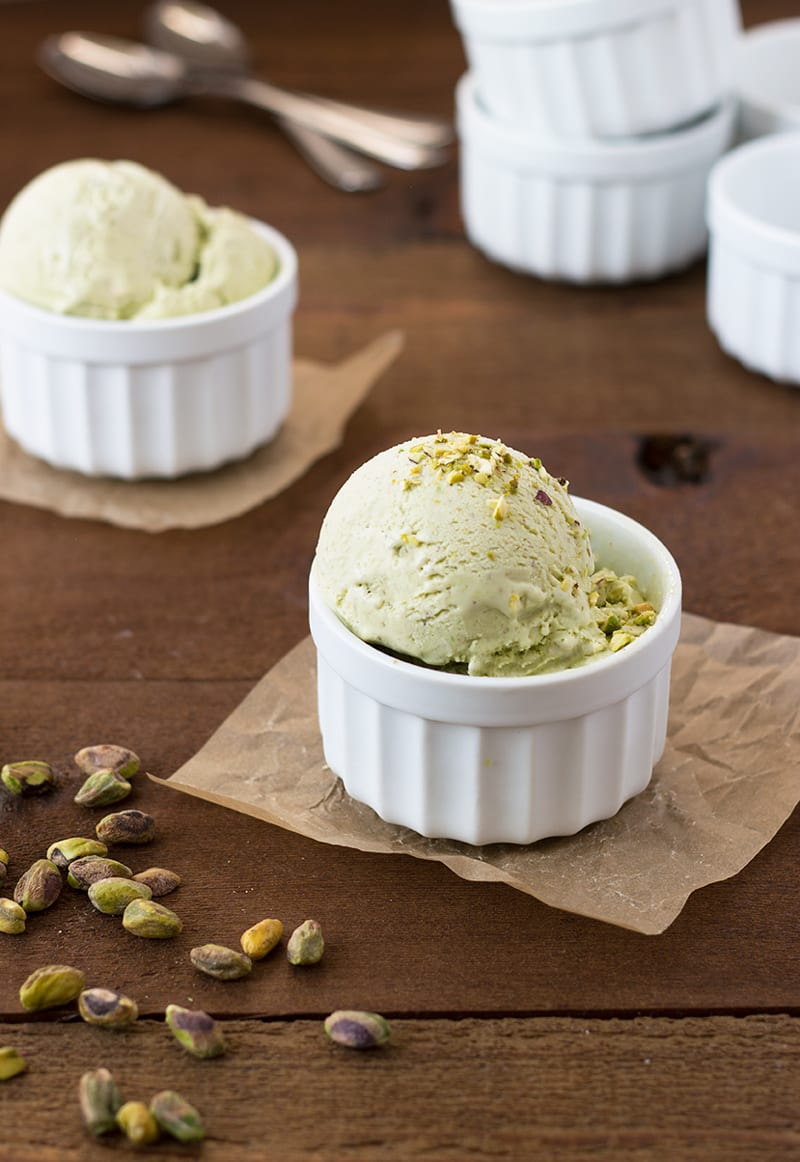 One necessary ingredient for that quintessential "pistachio taste" is actually almond extract. Just a little bit, because it can be quite overpowering if you overdo it. If you're more into a pure flavor from the nuts, simply omit the almond extract and add a splash of vanilla instead.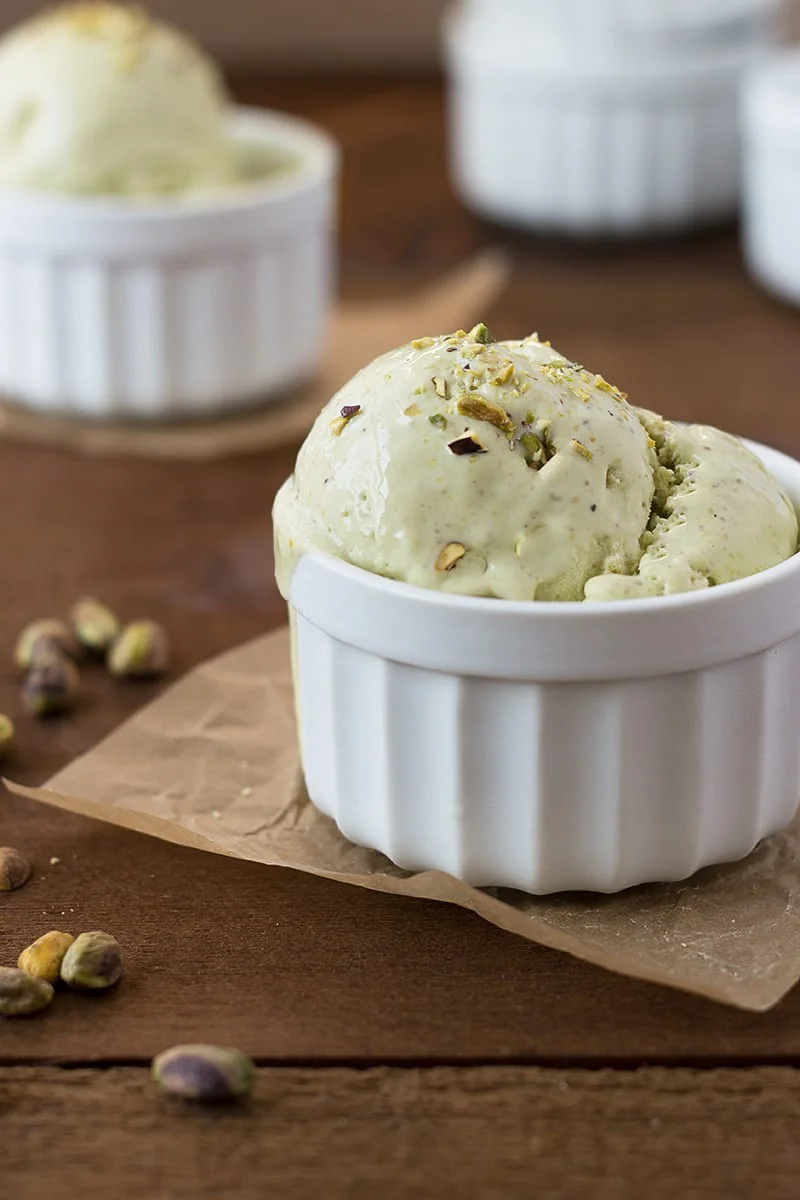 Pistachio Ice Cream
This rich, creamy pistachio ice cream has an unbeatable authentic flavor. You'll never buy it from the grocery store again.
Ingredients
¾ C unsalted, toasted pistachios, roughly chopped, plus more for serving
¼ C sugar
¼ C cream
1 ½ C heavy cream
1 ½ C whole milk
Pinch of salt
6 large egg yolks
½ C sugar
¼ tsp almond extract
1-3 drops green food coloring (optional; I used 2 drops)
Instructions
Take out the cream, milk and eggs to allow them to start to come to room temperature while preparing the pistachio paste. For the paste, finely grind the pistachios using a food processor. Add sugar and continue to grind for about 1-2 minutes. Add cream and pulse to combine. Set aside.
For the ice cream base, combine the cream, milk and salt in a medium saucepan. Warm over medium heat until the mixture comes to slight simmer. Place a sieve over a large bowl and set aside.
Meanwhile, whisk together the egg yolks and sugar in a bowl until pale and creamy, about 3-5 minutes. Temper the eggs by spooning in about a ½ cup of the warm cream mixture while constantly whisking. Reduce the heat to medium-low. Slowly pour the egg mixture into the pan, whisking constantly. Continue to whisk for about 3-5 minutes or until the custard is thick enough to coat the back of a spoon. Remove pan from the heat and whisk in the pistachio paste.
Pour the ice cream base into the prepared bowl through the sieve to remove any lumps or large pieces of nuts. There should be no more than 1-2 tablespoons of pistachios left behind. Stir in the almond extract and food coloring, if using. Chill in the fridge at least 4 hours or up to 24 hours. Freeze using an ice cream machine according to manufacturer's instructions. Allow to freeze completely in freezer. Top with chopped pistachios, if desired. Enjoy.