Nadia Santini, head chef at Dal Pescatore in Mantova, Italy, has been named the 2013 World's Best Female Chef, part of the prestigious World's 50 Best Restaurants Awards.
By Kalle Bergman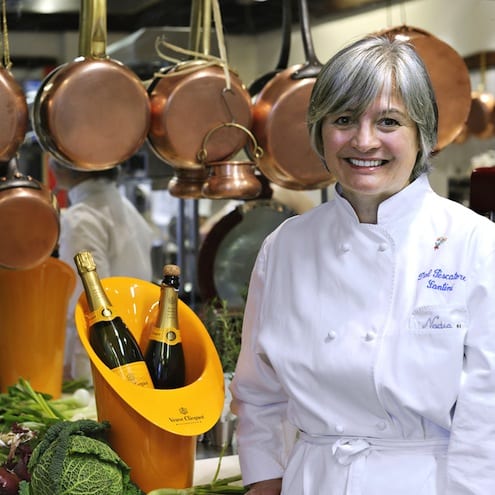 Marrying into a restaurant family, Nadia had never cooked professionally prior to walking into Dal Pescatore's kitchen in 1974 when she began her training with her new husband's grandmother Teresa. 22 years later, she was the first Italian woman to be awarded three Michelin stars. Today she works at the restaurant with her husband Antonio, who manages the restaurant's front of house team, as well as their sons Alberto and Giovanni.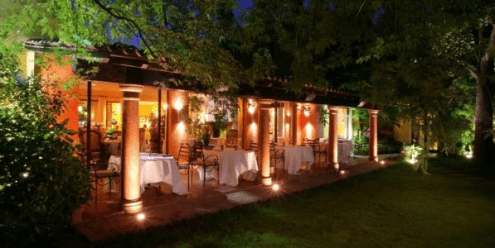 At the helm of the culinary dynasty that is the Santini family, Nadia Santini's cheffing expertise has lifted the restaurant to the highest of heights but the values installed in her by Teresa Santini have always remained constant. Nadia and her family describe their cuisine as full of character and charm; courteous, peaceful, a never ending journey of exploration and discovery. Ultimately, she wishes to provide each diner with an enriching culinary experience. As chef-owner Angela Hartnett of the Michelin starred Italian restaurant Murano in London explains:
"Nadia Santini is brilliant. Dal Pescatore is a fantastic restaurant, so relaxed and natural for a three star that you feel like you have been invited into their home."

The Veuve Clicquot World's Best Female Chef award celebrates the work of an exceptional female chef whose cooking excites the toughest of critics of the world, 936 of whom voted in this category.
With characteristic thought for the efforts of her family, Nadia Santini responded to the news with:
"I am very happy and honoured to receive this important recognition. For me, it is for all "Dal Pescatore", for my family who work with me, my husband Antonio, my extraordinary sons Giovanni who runs the kitchen with me and Alberto who runs the room and takes care of the wine, for Antonio's mother who gave me many secrets and Valentina, Giovanni's wife who is also very active in restaurant."

Winning the World's Best Female Chef award puts Nadia Santini in extremely good company; previous winners include Elena Arzak, of renowned San Sebastian institution Arzak and Anne-Sophie Pic, of Maison Pic in Valence, France, the inaugural winner of the award. In the past 10 years, Dal Pescatore has appeared eight times on The World's 50 Best Restaurants list.