PRESENTED BY FIJI WATER – SHARE YOUR OWN #HOMETOWNGUIDE HERE
Ruth Kirwan's #myhometownguide gives us the dish on the best eateries in Long Island City, Queens.
By Ruth Kirwan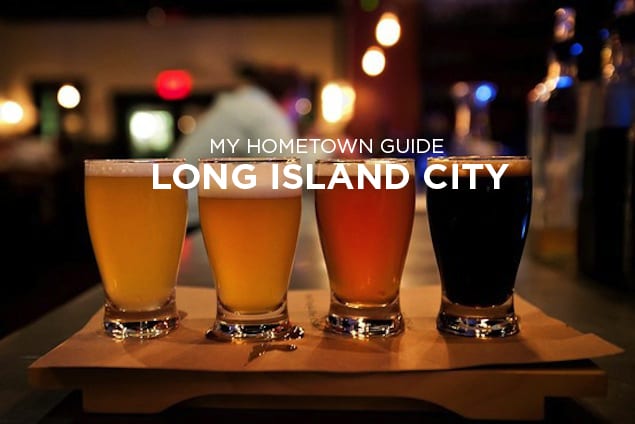 I'm not going to lie to you – when we moved to Queens, I had a very, very hard time saying goodbye to Manhattan. I mean, come on. It's Manhattan! Everything you could want or need (that is, should you not want or need wide open spaces and very few people) is within an arms' reach. People write songs about the place. It inspires books and art and film. Walking down the street can feel electric. It can also feel claustrophobic. And crazy. And milk costs nearly $5.00 a gallon. So last summer, we packed our bags and my pregnant belly and moved across the East River to Long Island City, Queens, It's about as close to living in Manhattan as you can get without having to dodge a man in a toilet paper hat ranting about world's end on a street corner. We've lived here just over six months. In January, our little family of two grew one more. She's my favorite scouting companion. Since she's still pretty tiny, our jaunts from home don't go very far. But that's okay, because thankfully, Long Island City has plenty of cute spots for us to venture out to. So i'm going to fill you nerds in on all the perfect places in my new little neighborhood, should you ever find yourself east of the East River with hunger in your bones.
1. Homemade Taqueria.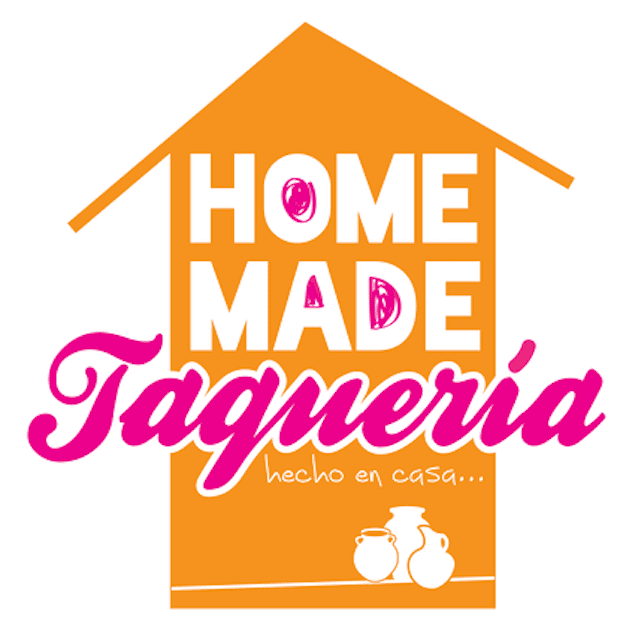 I am embarrassed with how often I order tacos from this place. Cheery, friendly, fast, and best of all, cheap, their leftovers are a permanent fixture in our fridge. I'm pretty sure they see my order coming in through the GrubHub system and smile, because lately they've been throwing in freebies when they deliver – usually in the form of the caffeinated soda variety. And since I have a newborn in the house, this sort of random generosity involving caffeine is much appreciated. Get the Tacos Al Pator, a spicy pork mix served with pineapple and onion salsa. Slather their green hot sauce (to die for) on top, and I'm golden.
Homemade Taqueria
4509 34th Ave,
Long Island City, NY 11101
Phone (718) 255-1349
Website
2. Zante's Deli and Restaurant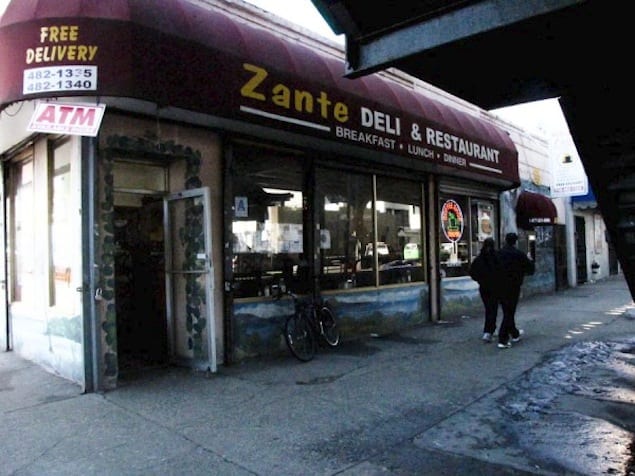 Long Island City spreads around the eastern end of the 59th street Bridge like a blanket. The Big Man, the Little Child and I live on the eastern end, alongside the elevated subway line and just down the street from Zante's. This uh-mazing Greek Diner, situated underneath the entrance to the 39th Avenue subway entrance, is just like what you imagine a city diner to be – homey, flavorful, with waitstaff that remembers how you like your bacon. Their burgers are outstanding. I love Zante's because it's one of those awesome places that tends to be overlooked due to its location, but it's a gem of a place, and a lifesaver for us on weekend mornings. You know we love our diner food up in this joint, so I'm speaking the truth here. We're practically diner connoisseurs at this stage. Plus, the coffee's fresh, hot, and your cup is always filled promptly.
Zante's Deli and Restaurant
3838 31ST St,
Long Island City, NY 11101
Phone (718) 482-1340
Website
3. Alewife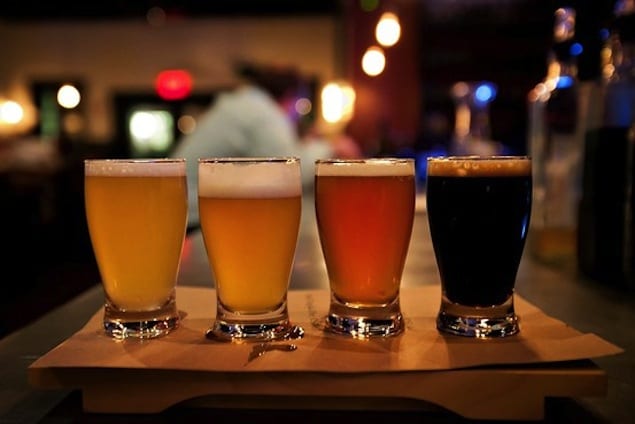 www.wsj.com
This is the place that started it all in terms of my husband owning a bar. Alewife is a destination craft-beer bar on a quiet street just off Long Island City's main thoroughfare of Vernon Boulevard, and around the corner from the 7 train. It's a former warehouse that, while outfitted in metal and wood, still feels cozy despite its high ceilings. I am a die-hard oyster lover, and here they're always fresh and briny and served with a perfect vinegary mignonette. When I gave up meat for Lent last year, I purposely chose my first burger back to be Alewife's Classic, with a fat slab of pork belly on top and a side of gralicky shoestring fries. If that doesn't sway you, I don't know what will.
Alewife
5-14 51st Ave.,
Long Island City, NY, 11101
Phone (718)937-7494
Website
4. Sage General Store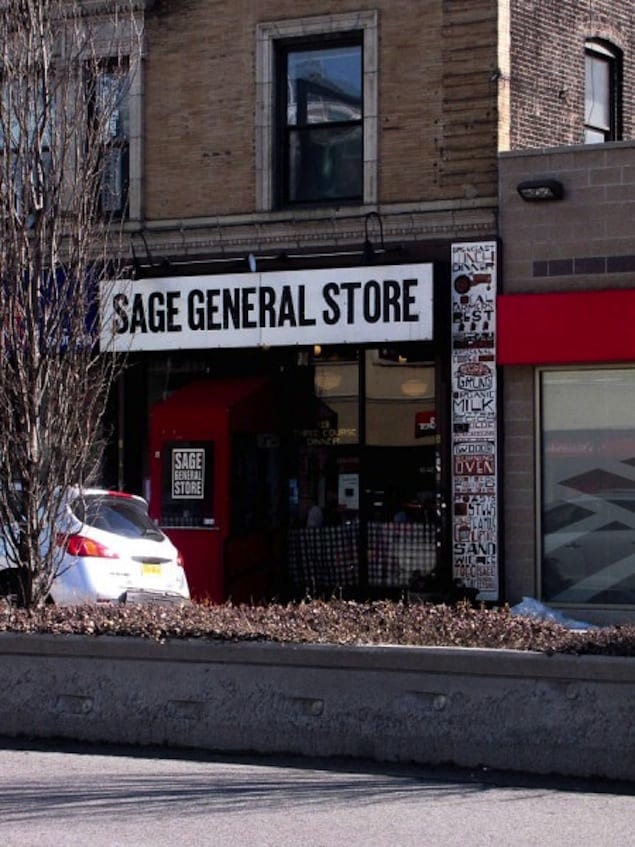 People like to ask me what my favorite thing to cook is, and I never know how to answer. In truth, my favorite type of food is rustic American, a genre of cooking that's still sometimes finding its place in cuisine. I love a restaurant that serves rustic food well, and Sage General is one of those places. It's tiny, and comforting, and the food is always fresh and the waitstaff friendly. I don't ask for much in a restaurant except for those things, and Sage is one of the first places I always recommend when people ask me where to eat in the neighborhood. Their menu changes with the season, but their pasta is always a sure bet as well as the cheddar biscuits. And don't skip the bacon brownie for dessert- weird as it sounds, the smoky bacon flavor just ups the chocolate factor.
Sage General Store
20-24 Jackson Ave
Long Island City, NY 11101
Phone (718)361-0707
Website
5. John Brown's Smokehouse
www.nytimes.com
Last but not least, I've saved for you the creme de la creme of Long Island City dining. Situated on a slightly run-down quiet street at the edge of the neighborhood and in the shadow of the Manhattan skyline is John Brown's Smokehouse, home of the best BBQ I've had east of KC. The house hot sauces are incredibly flavorful; I like to mix the hot hot with the regular hot in a 2:3 ratio, which is the perfect amount of heat to have on the side of your mac & cheese and fatty pork belly. When it comes to ordering off the menu (which is scrawled on the wall as you come in, there is no tableside service up in here) do not skip the Burnt Ends. They're exactly as they sound- odds and ends off the briskets, bellies and flanks, and they are the best part of the entire menu. The beer list is fantastic, too, with lots of regional and out-of-the-way craft beers on tap, and they have a back patio for outdoor dining in nice weather.
John Brown's Smokehouse
10-43 44th Dr.
Long Island City, NY 11101
Phone (347)617-1120
Website