Eating Montreal in 48 Hours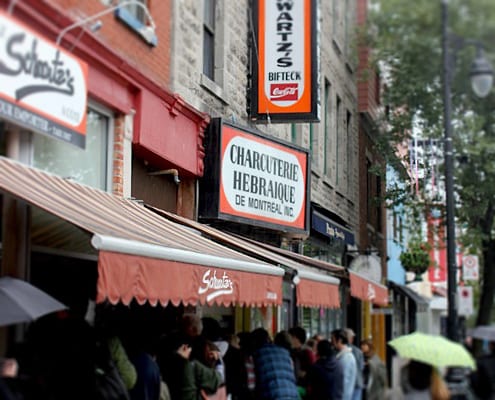 With only 48 hours in Montreal, Bowen Close decides to make the most of her visit, and dive headfirst into the city's food scene.
By Bowen Close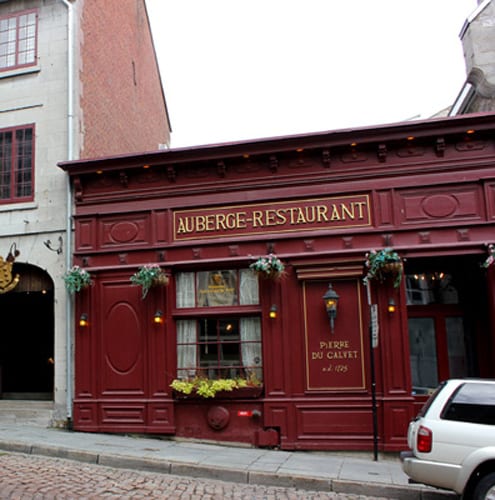 Montreal is a city known for its food. For French and French-inspired food, but also for a huge selection of good restaurants and cafes, for inspired takes on traditional Canadian cuisine, and for markets full of fresh, local, seasonal items. My short visit to the city coincided unfortunately with Sunday and Monday – the days many of the nicer restaurants and shops are closed – but I still managed to find a large number of options for eating, drinking, and food-related shopping, enough to more than fill my two days there.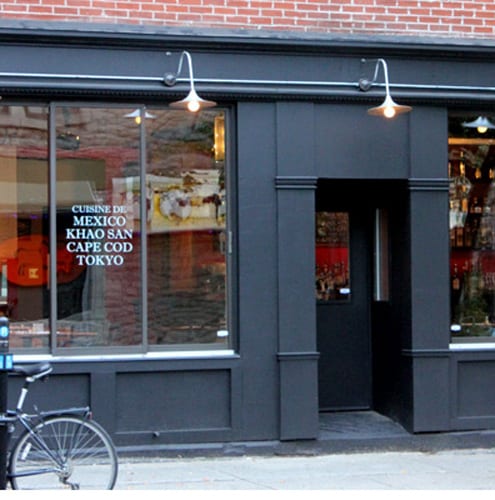 I spent much of my time in the city in the Plateau Mont Royal and surrounding neighborhoods, armed with a list of restaurants, bakeries, cafes, markets, and food-related shops that I had compiled from articles, message boards, and blogs about the Montreal food scene. In those days of walking these neighborhoods I must have passed more than fifty food-related businesses – bistros, pubs, delis, markets, bakeries, chocolateries, a weekly farmers' market, an up-scale homewares and kitchen supply store, and more cafes and coffee shops than I could even stop to notice. I never could have visited them all, but along the way found a few places that I would recommend for any culinarily-inclined visitor to the city:
My first meal in the city was lunch at Schwartz's Hebrew Deli, noted everywhere as the top place to go in the city for Montreal-style smoked meat sandwiches.  Despite the rain pouring outside, the line to sit inside the deli (as opposed to its adjacent take out-only location) wove to the end of the block, everyone water logged but talking excitedly about the sandwiches they were looking forward to.  I had heard about Montreal smoked meat from the first time I had visited Canada, in an entirely different part of the country, and what I had at Schwartz's so exceeded even my high expectations that I ended up going back for dinner the next night.
From all appearances the inside of Schwartz's hasn't changed since it was established more than 80 years ago, giving it an old-fashioned deli feel perfectly fit to the style of the food. The traditional Schwartz's meal, as far as I can tell, is the classic sandwich – piled high with beef smoked on the premises, bursting from within the precarious confines of sliced white bread and a slather of yellow mustard – coleslaw, a "1/2 sour" pickle (only half as pickled as their normal pickle), a pickled hot pepper, fries, and a black cherry soda. Across two meals at Schwartz's I tried all of these things, plus the normal (full sour, I guess you'd say) pickle. The fries, pickles, and pepper didn't seem particularly special, but the sandwich and the cole slaw were out of this world. The menu at Schwartz's includes a limited variety of other options, like smoked turkey and platters of meat, but the sandwiches are the star here.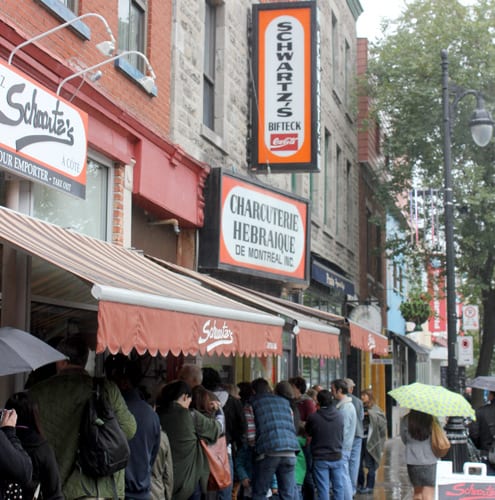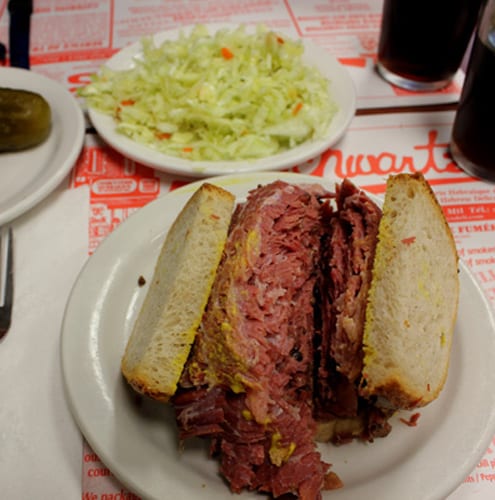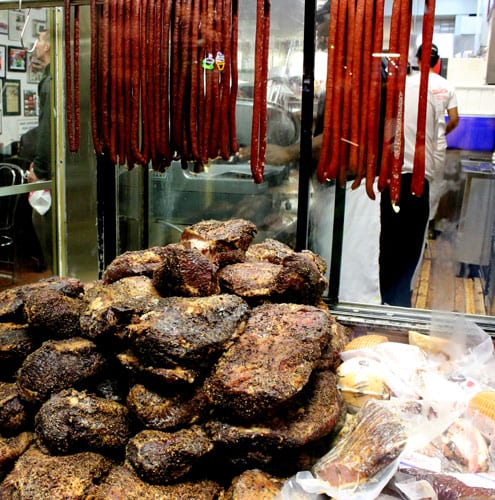 My first night in Montreal, I splurged on a nice restaurant meal and chose Restaurant Leméac for both its reputation as having excellent Canadian-style French cuisine and for its late night discount – appetizer, entree, and coffee or tea for $27/person after 10 p.m. This wasn't too much lower than their otherwise fairly reasonable prices (considering the quality and fanciness of the restaurant), but still helped me stay within my budget for the trip. The restaurant was classic and fairly conservative, unlike some of Montreal's newer and more hip options, but the food was delicious and we could tell the ingredients were high-quality and fresh. The restaurant was fairly empty when I arrived, but filled quickly with people taking advantage of their late-night deal. I ended the meal with the absolutely most decadent brioche french toast with maple syrup and vanilla ice cream, and was happy for a walk back to the apartment I had rented before falling into bed.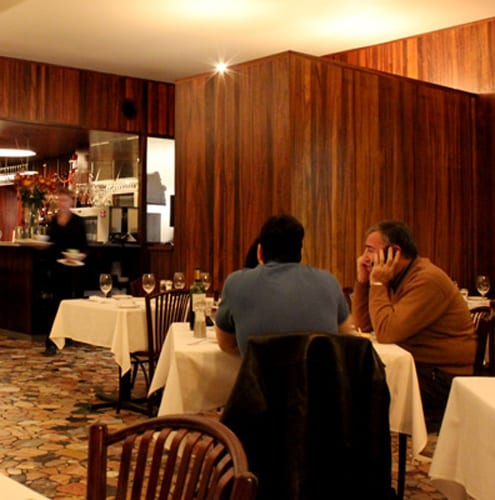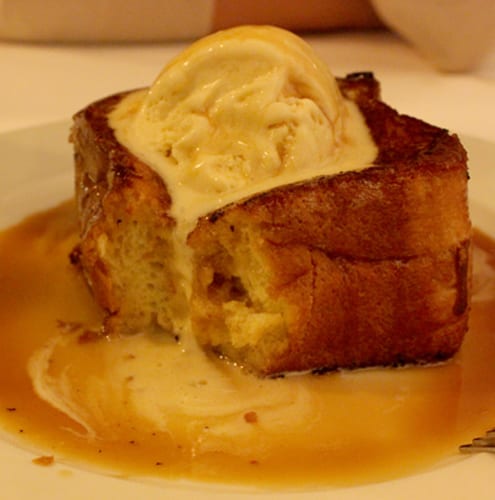 My preparatory research into Montreal's food scene made it clear that I had an important judgment to make between the Pleateau Mont Royal neighborhood's dueling bagel bakeries. Which is the best? Some say Fairmont, some say St. Viateur, and it was up to us to decide which would win.  I picked one for each of the two mornings we were in the city, and while both were surprisingly similar, I decided that St. Viateur won out just barely, for a slightly crispier exterior and a slightly less sweet dough. Both bagels were unlike those I'm used to here in the US – much smaller and thinner with a much larger hole, and much softer and chewier, a texture similar to packaged grocery store bagels (but much, much better). The stores themselves were surprisingly similar, as well – in each you could watch the crews of bakers pull bagels in and out of the large brick fire ovens, first dredging the raw bagels in toppings like sesame or poppy seeds. Wanting an equal comparison I tried a sesame and poppy seed bagel at both, and in each case St. Viateur's options came out slightly ahead.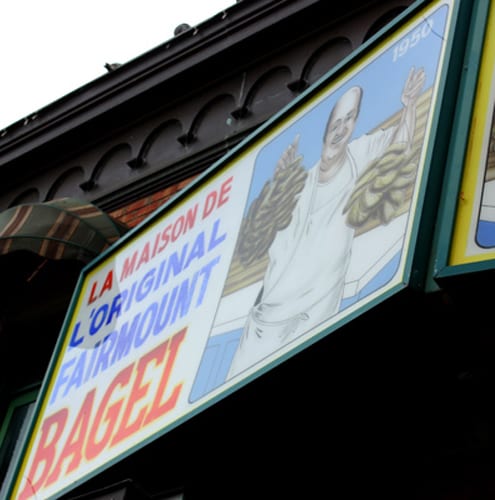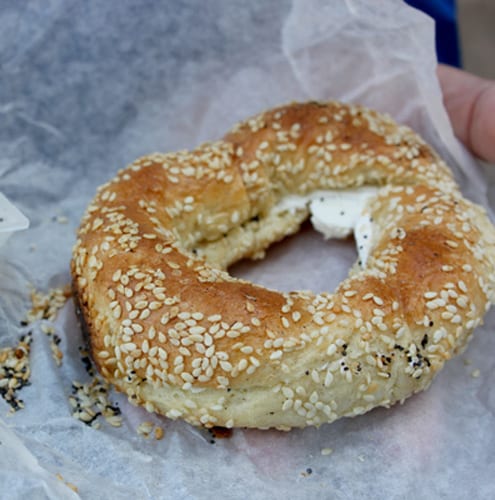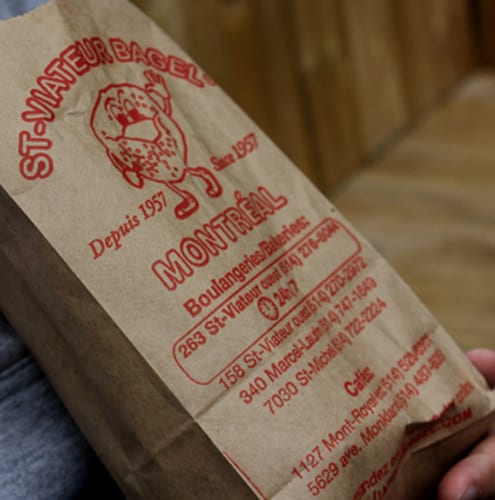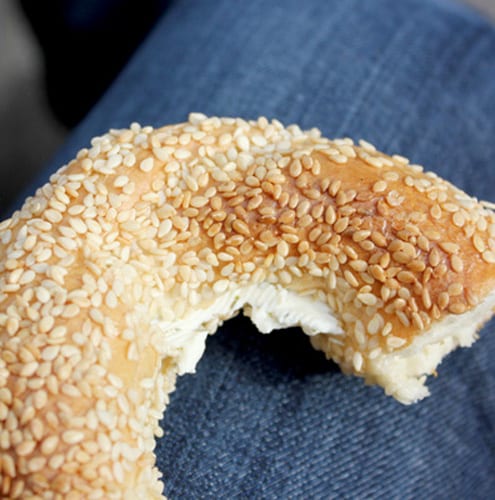 Before my return trip to Schwartz's for dinner the second night, I headed to Dieu de Ciel, claimed in a variety of places as perhaps the top microbrewery in all of North America and also highly recommended by one of my friends.  Dieu du Ciel features a variety of types of beer, including both conventional options and a variety with interesting added flavors, like blondes flavored with hibiscus flowers or ginger and a pale ale with rye. I tasted five beers: the ginger and hibiscus flavored blondes, a stout flavored with cocoa and vanilla (my favorite), an IPA, and a bohemian-style lager.  The inside of the bar felt more like a cafe than a beer hall, cozy and warm and full of wooden tables – but reviews online tell me that it is often far more crowded and raucous inside, likely on nights other than Mondays.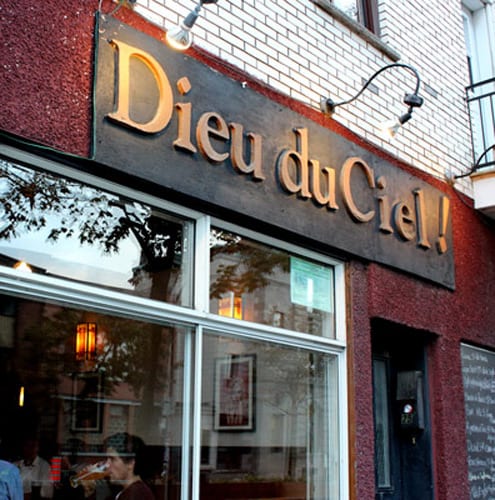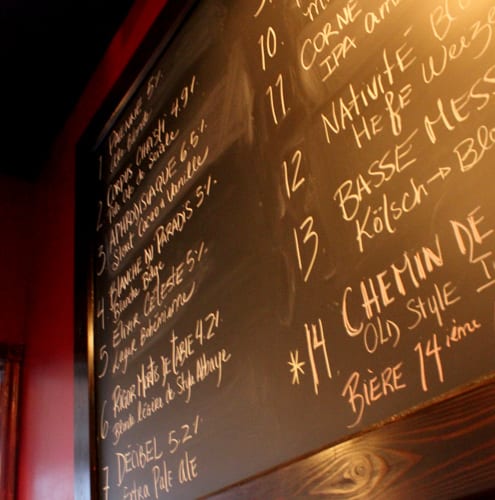 Before leaving Montreal to head to Quebec City, I stopped at the Marché Jean-Talon, widely hailed as the city's best farmers' market. Like many of the markets I visited across Canada, this one is open daily and features both producers and distributors of local and international produce, prepared foods, and pantry items.  This one was one of the larger ones I visited, and offered for sale a large variety of food items including a few stand-alone stores selling soaps, spices, cheese, meat, and other non-produce items. I left without making too much damage – a small bag of local apples, a jar of pickled wild mushrooms from a producer specializing in items foraged from area forests, and a funny little travel tin of Maldon salt (for those who can't stand being anywhere without their Maldon, I suppose), which I absolutely could not pass up.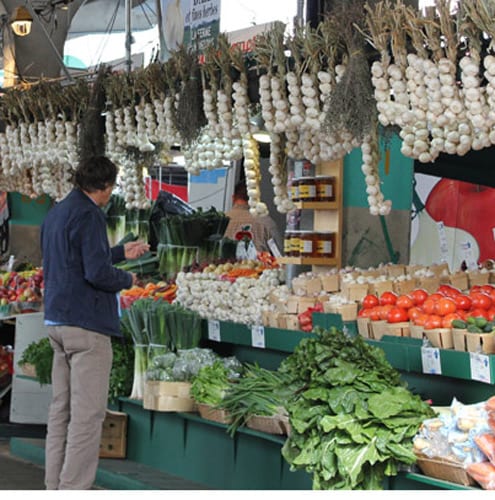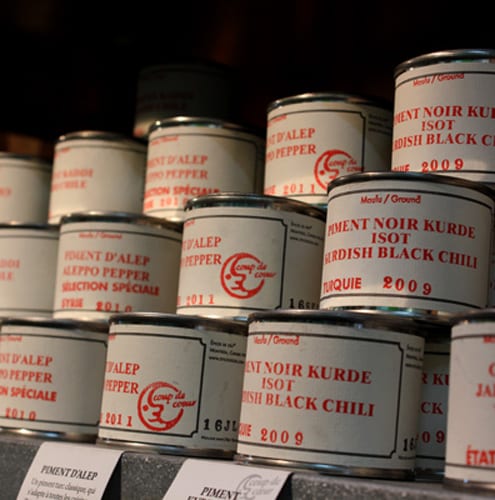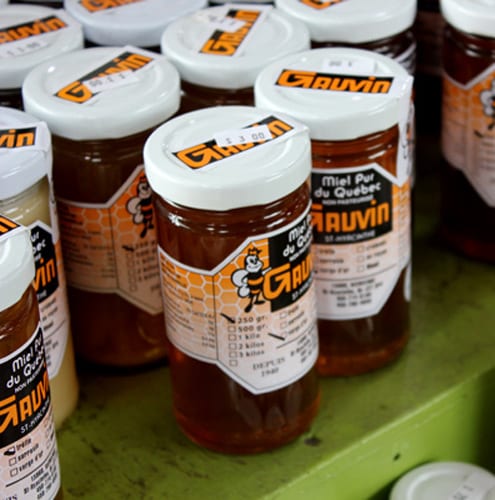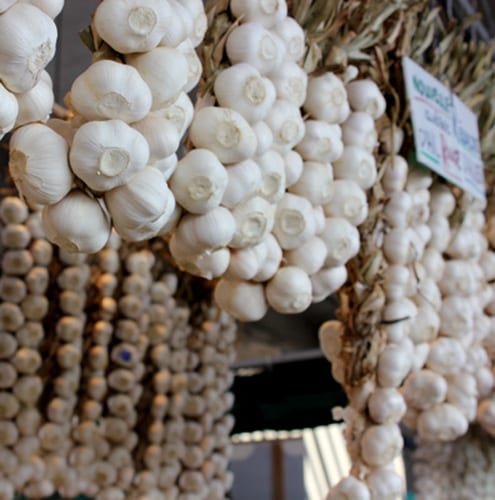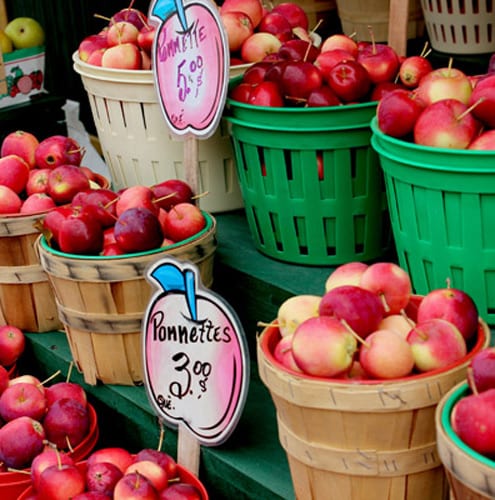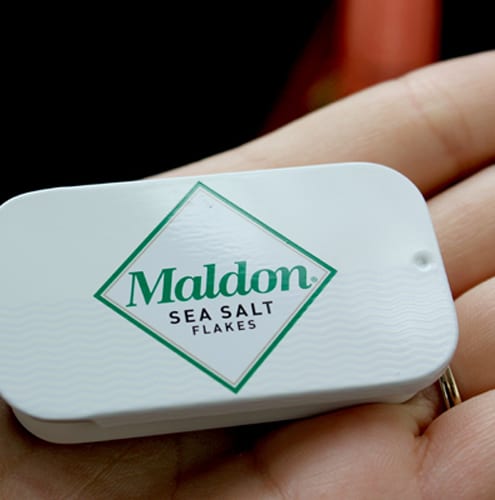 I know I could have eaten and drank and purchased much more in Montreal – I'm sure I could be there years without doing the same thing twice, even – but I made great time of my 48 hours there and hit up some of the city's best restaurants, markets, and other food-related businesses.
Here are some of the places I loved in Montreal:
Schwartz's Hebrew Delicatessen (smoked meat sandwiches) 3895 St-Laurent
Fairmont Bagels 74 Avenue Fairmont Ouest
St. Viateur Bagels 263 Rue Saint Viateur Ouest
Restaurant Leméac 1045 Avenue Laurier Ouest
Stella Estrela (Portuguese bakery) 22 Avenue Duluth Est
La Vieille Europe (market – amazing pate and cheese selection) 3855 St-Laurent
Arthur Quentin (beautiful homewares and kitchen supplies) 3960 Rue Saint Denis
Suite 88 (chocolatier) 3957 Saint-Denis Rue
Dieu du Ciel (microbrewery) 29 Avenue Laurier Ouest
Marché Jean-Talon (farmers' market) 7070 avenue Henri-Julien, Corner of Henri-Julien and Jean-Talon
The apartment we rented – perfectly located for some of the city's best eats!
Bowen Close
Bowen Close believes that food should make people happy and healthy, and loves bringing together people with creative, delicious food made from the heart. She loves making farm-inspired, flavorful dishes with sustainable ingredients - whether that's a big plate of roasted veggies, a towering chocolate layer cake, or a cocktail utilizing backyard ingredients - and collects recipes and other food-related stories on her website, Bowen Appétit. She is a chef, cooking instructor, and food writer living in Southern California with her husband and fully stocked pantry.