Places we Love – Miami's Tropical Smoothies Café
Brenda Benoit likes this place. Come to think of it, she might even love it.
By Brenda Benoit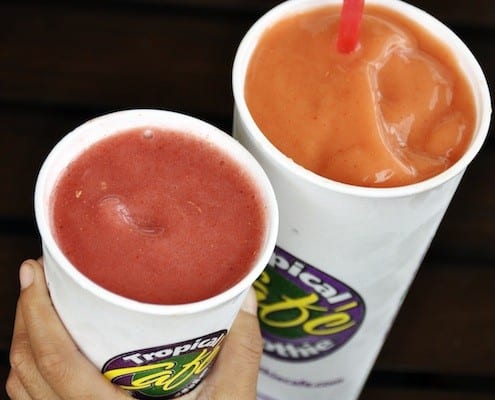 I had never been here before but my children have had the smoothies while gallivanting with my brother. I was just plain hungry and my younger daughter recommended that I try the food. "It smells good inside Mommy", my little Miss Y. said.
So what to eat? I have to order a smoothie for sure, but then what?
We were welcomed by Brad Shellen, the Manager. He was kind enough to explain the menu and recommend his favorites when I asked him for suggestions. We absolutely followed his advice.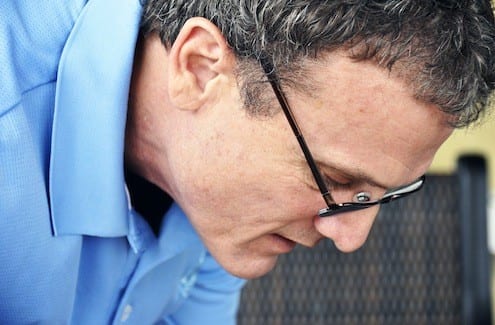 Miss Y. ordered from the Tropical Kids menu: Cheese Pizza and a Jetty Junior smoothie that was made with strawberries and bananas. It came with a chocolate chip cookie and a bag of chips.
My turn: I ordered the Island Combo It offered a choice of two items and I went for the Half Bistro Sandwich and Half Gourmet Salad. I chose the Wasabi Roast Beef sandwich and the Southwest Chicken salad. It was a little scary ordering food in a smoothie place. The menu and ingredients seemed impressive for a fast food outlet but…what about the taste?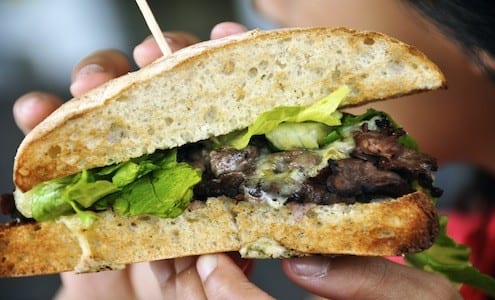 We sat outside, taking advantage of the cool, breezy and oh-so-beautiful-day. The food was brought to us.
I ordered half portions but it was more than enough: a  perfectly-sized plate. The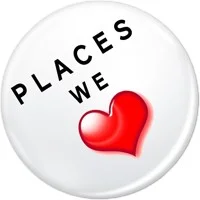 sandwich was full of flavor, the wasabi not assaulting the tongue but still leaving a definite impression. The salad was fresh and crispy, but with the guacamole. It was served with two other dressings – Salsa and Southwest Ranch Dressing – neither of which was impressive. The guacamole was a magical addition to this particular salad.
Miss Y. was elated with her meal…all her food for under $7 and it left her little belly bloating with delight and humming a song: a sure sign that she liked the food. I always expect a melody when what she is eating makes her happy.
"Did you like the smoothie Mommy? " I was asked.
"I prefer yours, I answered". The Jetty Junior smoothie rocked!
My smoothie was the Sunrise Sunset made with strawberries, pineapple, mango and orange. It was massive. Big enough to share with my other daughter, who took no time to gulp the rest of the cup down in less than a minute once we got home.
I like this place. I may even love it. Still have to try more dishes to really tell but I do have a confession: the taste of the Southwest salad is still lingering in my taste memory. Have to have some more of this food…very soon.
Tropical Smoothies Café's motto is " Fresh Smoothies, Fresh Food." This is a fast food chain that serves meals that are carefully made and specialize in a wide range of smoothies that cater to every taste. The smoothies have cute names like "Island Fever", "Blimey Limey" and "Strawberry Beach". They also offer "SuperCharged" and "Super Fruit" versions.
They are open from 7am and serve breakfast, lunch and dinner all day, the menu is that versatile.
Fresh is the key concept here and they certainly have the key to our stomach. In their own words:
"It's not just the real fruit smoothies, or the fresh food, or the fact that it's healthy. It's a slice of paradise. It's a mini vacation on your lunch break. It's a guilt-free indulgence. It's an experience like no other."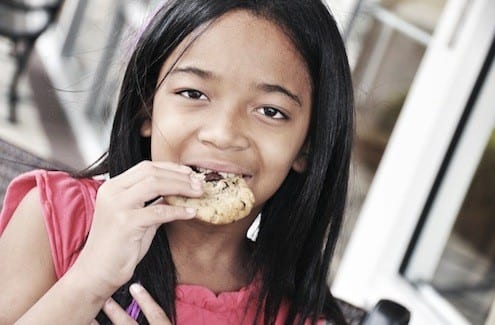 Tropical Smoothies Café
http://tropicalsmoothie.com/
13550 SW 120 Street
Miami, FL 33186
(305) 251-7570
Brenda Benoit
Brenda Benoit was born in the city of St. George's in Grenada and grew up in Caracas, Venezuela. She has been living in Miami for over 20 years, loves to cook, eat and to try new restaurants & cuisines - always with her camera as a companion. She's a dedicated cookbook collector and is in the process of writing one of her own.