Mandy Baca guides through the pop-up restaurant scene in Miami.
By Mandy Baca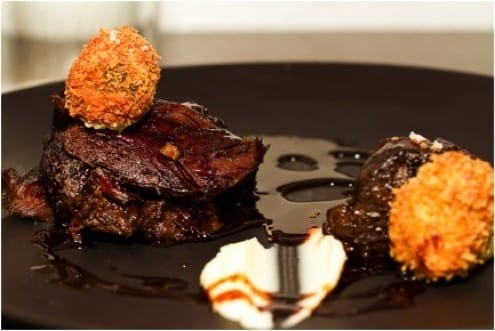 You know you've made it as a food city when trends, only previously seen in the large metropolitan food cities, start, well, popping up. In Miami, it started with cupcakes. Then came the burgers and food trucks. Now, the pop-up restaurants have arrived. September 8, 2011- a day that will live in pop-up restaurant infamy. We can thank the team behind Phuc Yea for introducing the concept to Miami. Considered as Miami's first pop-up restaurant, they offered Vietnamese cuisine in their own way, changing the rules and changing the notion of Miami's dining landscape. Phuc Yea may have closed its doors on December 10, 2011, but the trend has lived on opening the gates for the movement to flourish. They say when one door closes, three more open.
What is a pop-up restaurant and why is it so popular? A pop-up restaurant is just what it sounds like. Like a sample sale or maternity leave, a pop-up restaurant is a temporary restaurant. There are no rules or cookie cutter molds. These restaurants take over old warehouses, tents in parks, trailers, operate as restaurants within restaurants. It is not just for new chefs trying to break into the food world, notable chefs like Ludo Lefebvre and Thomas Keller are also up with the concept. Like with any entrepreneurial venture, there are its advantages and disadvantages. Advantages: less risk, less capital, the chance to reinvent yourself every couple of months. Customers also love the concept as it's innovative, exciting, and it gives locals the chance to be part of something different and off the beaten path. Pop-up restaurants tend to survive off of word of mouth and social media adding to greater community interactions and aiding chef/client interactions. On the other hand, pop-ups are still restaurants and the same glum statistics apply. As with anything, some just don't get it and there will be a lot of haters. The pop-up restaurant – You either get it or you don't.
Eating House, The Broken Shaker, and Josh's Delicatessen & Appetizing are leading the way for the continuation of pop-up restaurants in Miami. Opened on February 3, Eating House is greatly refreshing and highly innovative. "Some of the most exciting food I have ever eaten." A quote said by many, including myself, about the menu that features such items like pig ear tostada, dirt cup- a nod to the children's dessert, bahn marrow, fried chicken thighs, and a tomato salad with frozen coconut milk. Plus, chef-owner, Giorgio Rapicavoli, rocks a tattoo of Slow Food's motto (Buono, Pulito, Giusto) on his forearm. Next on the docket? Hopefully another pop-up, but first a trip to Turin, Italy to represent Miami at Terra Madre at the end of October.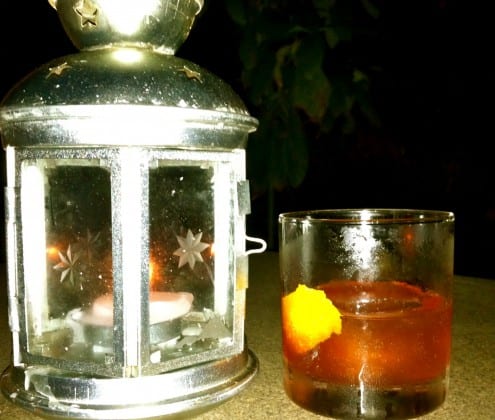 The Broken Shaker is another first of its kind as Miami's first pop-up bar. Opened on February 2 and nestled inside of the Indian Creek Hotel, the garden oasis is like paradise within paradise. Opened by industry vets and local rock stars, Gabriel Orta and Elad Zvi make drinkable masterpieces. Each cocktail is handcrafted to order and there is never a rush. Using exciting ingredients like kale, rhubarb and marshmallows and placing a strong emphasis on ice, they not only make great cocktails, but provide an overall exceptional experience. Cocktails done right should be their simple motto. These guys are more hush about their upcoming plans, but they definitely have something cooking shaking.
Josh's Deli debuts this month in the former Chow Down Grill Surfside space. A departure from the Asian fare, Josh's Deli seeks to fill the under served food community of the Jewish spectrum featuring such traditional delicacies as pastrami, matzoh and smoked whitefish. Once a month, chef-owner Josh Marcus, will let a chef takeover his restaurant after hours for a pop-up concept called The Harding Dinner Series at 9517. These pop-ups will last anywhere from a couple of days to a couple of weeks and are limited to a few seatings per night. The first, premiered in March, even before the restaurant's own debut, which is on April 17. Local chef Jeremiah Bullfrog of the notorious Gastropod food truck took helm of the first series and it has been confirmed that the second will be hosted by Chef Andrew D'Ambrosi. Sound familiar? He was on Top Chef's Season 4.
Finally, the shortest pop-up of them all also premieres this week for an exclusive engagement. The Liar's Pop-Up Bar makes its debut on April 17 for Miami's Rum Renaissance Festival. Does the name sound familiar? It's from the team behind the notorious Liar's Club in the north of England. Taking over the Deauville Hotel's lobby for one week only, the bar will serve specialty cocktails with a tiki twist. Open late night.
So if you find yourself in Miami over the next couple of months, be sure to stop by one of these great spots.
Photo credit: Eating House
Mandy Baca
As a food obsessed Miami native, Mandy found her true passion for writing while in Hospitality School; uninspired by the school's corporate sensibilities, she dreamt of a more creative route where food and art merged. She holds a masters degree in Italian Gastronomy & Tourism at the University of Gastronomic Sciences and works as the cheesemonger at Kork Wine & Cheese. Most days she can be found writing as she contributes to a variety of Miami publications. As a young writer, she hopes that her unique voice will gain an avid following and is on a personal mission to advance the interest in food culture nationally.