Meeting a Gelato Traditionalist at K2, Alghero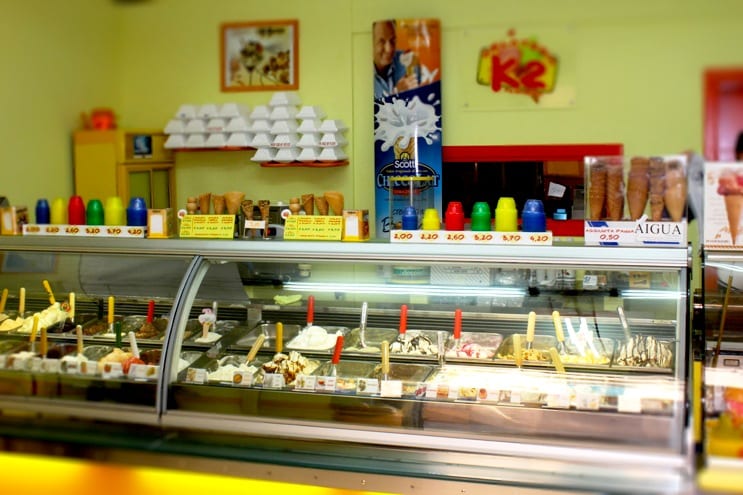 Hidden in the center of Alghero, the ancient Spanish town in the north of Sardinia whose center is like a maze, Alec Torelli finds K2, one of the many gelaterias stashed away in the city.
By Alec Torelli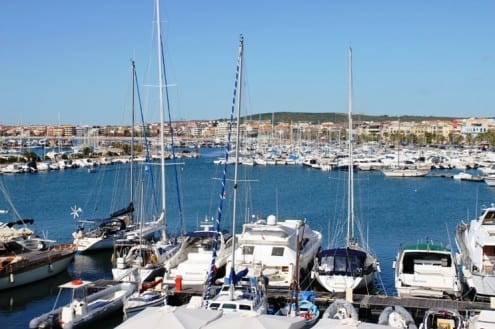 Hidden in the center of Alghero, the ancient Spanish town in the north of Sardinia whose center is like a maze, we find K2, one of the many gelaterias stashed away in the city.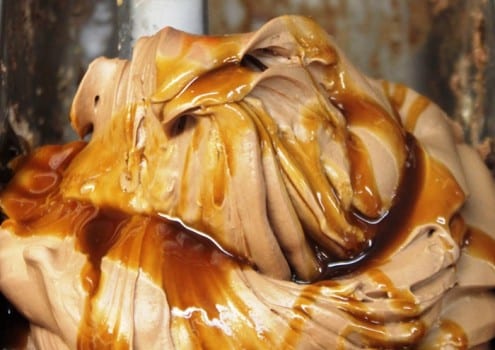 It's recommended to us by several people, both for the great ice cream and exotic flavors. Even with high expectations, when we arrive, we are pleasantly surprised.
There are so many to choose from that it's hard to decide. "This or That?" To find the best one, we sample a few.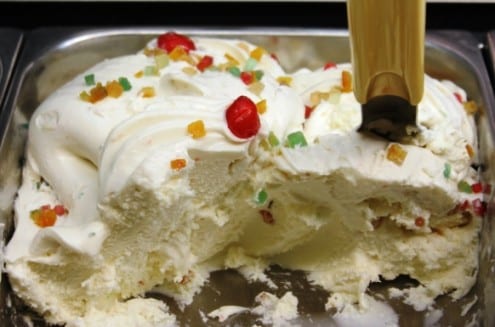 'Nocciolcroc', made with rice milk and hazelnut; 'Ricotta e miele', a sheep milk cheese base with local honey; 'Pinolata", an egg cream scattered with pine nuts, 'Mars', that reproduces the famous chocolate bar, and "Cassata', the gelato version of a traditional Sicilian cake with any type of candied fruit.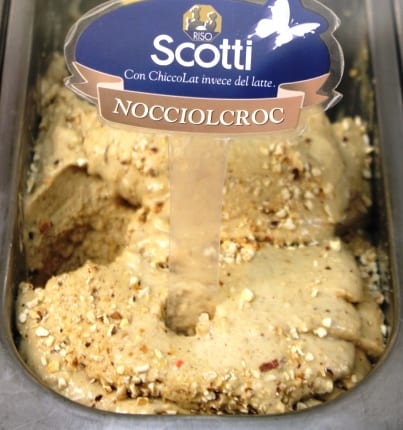 There's no right answer but a line is forming. Mars, Nocciolcroc and a little bit of Cassata.
As I try the latter, I compliment with the chef and owner Marco Scudieri: "It's great," I tell him. "I like it because there are chunks inside the ice cream. It's hard to find that." His response is stern, aggressive: "That's not how you judge a great ice cream. It's all about the consistency," he corrects me." I always appreciate someone who tells it like it is.
Gelato to Marco is "life. I've been making it for 25 years," he tells me, boasting an experience that has gained him valuable knowledge.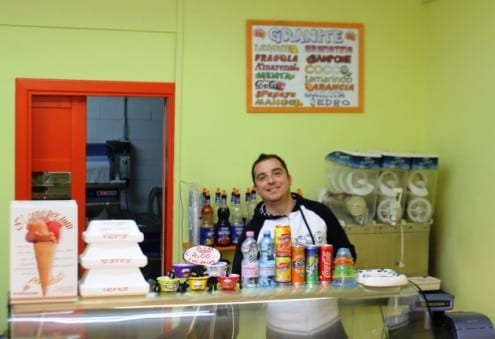 Consistency is a key factor that separates the good gelato makers from the great ones. K2's ice cream lives up to his promise. It is both thick and creamy, strong and dense.
Also, he stands apart with how he is creative with the flavors and generous with his fillings. For the extra gluttonous, there is a row of toppings to choose from as well.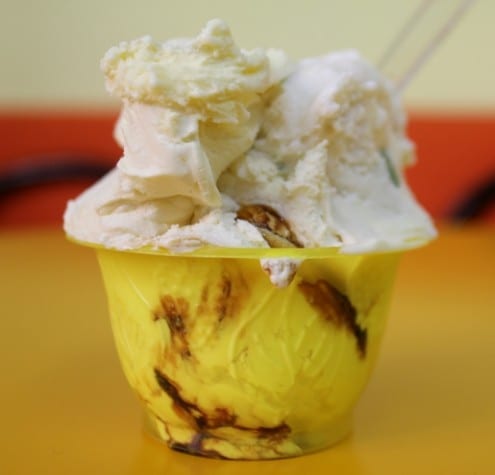 When I tell him of one of my other favorite flavors, the Nocciolcroc, Marco, a true traditionalist, disagrees again.
"That's not real gelato, it's made with rice milk!" "You should focus on the regular flavors, such as chocolate, hazelnut and Fior di Latte".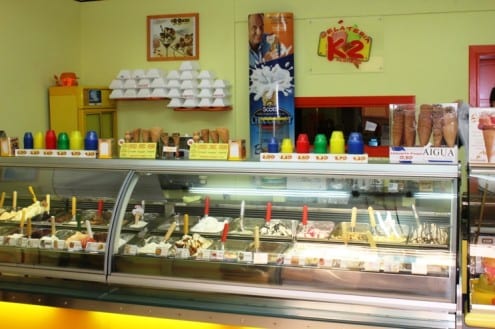 I once heard it said that the base flavor, the Fior di Latte, is the foundation for which all other ice creams are made. If that's not good, nothing else will be.
Fortunately for Marco, K2 and us, he's a fan of simplicity, and that taste is at the heart of all his gelato.
Via Roma, 73, Alghero, Sardegna, Italy Tel: +39 3495800960
Alec Torelli
It all started when he was 10. He was distraught about moving, but the man next door welcomed him with a huge styrofoam box of ice cream. Fourteen years later, he moved to Italy and fell in love with gelato, which inspired his first writings about food. Since then, his passion for culinary art has done nothing but grow. On a mission to find the world's best gelato, he travels, eats and writes for Still Served Warm.