Manhattan Cocktail Classic – Experiencing Newly Fashioned Cocktails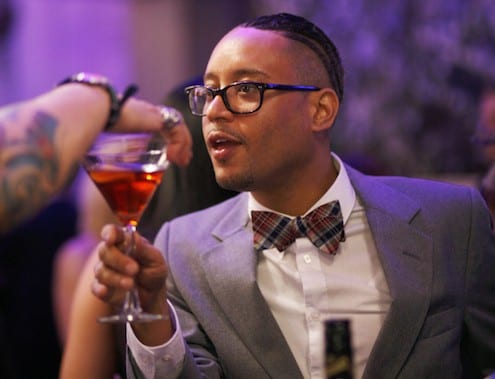 Honest Cooking's Riccardo Costa checked out the Manhattan Cocktail Classic event.
By Riccardo Costa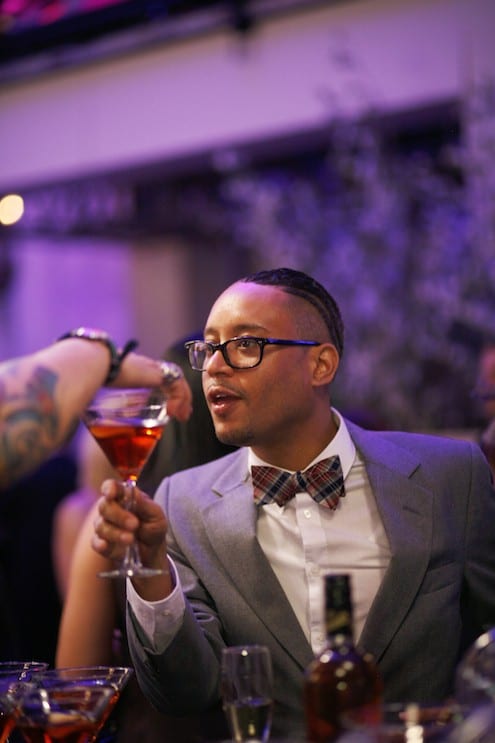 Without a doubt this spring brought to New York a most interesting libation event, the Manhattan Cocktail Classic.  Here I found top shelf liquor brands, and also small artisanal liquor pr oducers, all meeting in the Andaz hotel in the heart of this city.
The most famous mixologists, like the Italian Cristina Bini, met to wield liquor, spices and precious ingredients appealing to the desire for unique cocktail flavors and colors. Friday I tried a tangerine based liqueur called Mandarine Napoleon that I was unaware of until now since I have been brought up primarily on Limoncello and Myrtle. This drink captured the flavor of a delicious tangerine. While enjoying this perfect aperitif, I was at the same time admiring the view of this great city.
Also it was very entertaining and educational for me to assist with the presentation of Oxley liquor, by far the best gin I have ever tried. Being a lover of gin and tonic, I appreciated learning how their high-end quality gin is processed by using the cold distillation procedure through a kettle and vacuum. Oxley is light, with aerial notes, pleasant to the palate when it is drunk straight or in fruity cocktails. It is easy on the stomach especially for those who drink occasionally. Oxley pairs with dining easily because of its delicacy. It can highlight a tasty bbq rib or a pan-fried branzino. In front of hard- core judges, I watched the mixologists competition organized by Don Q Rum, an historical brand and thankfully not yet sold to a multinational company.
Twenty-nine finalists from all over the country grappled in a competition where they mixed all kinds of unique ingredients in order to create the perfect drink with Don Q. The food served during the event matched perfectly with cocktails: a Spanish marinated meat, soft and tasty jumbo shrimp, and various chocolate and fruit desserts that had been craftily designed by experienced chefs who know well the taste of vintage rum. I tried Don Q served in different ways and I really do not know which preparation I prefer. They were all so satisfying and so delectable. I recommend that next year you reserve tickets to attend this event.
Riccardo Costa
Riccardo Costa, was born in Bologna, one of Italy's food capitals. From the Tisch School of the Arts at NYU, Riccardo earned a BFA. In Italy and New York he worked as an assistant to director Spike Lee, among others. In his free time Riccardo is an accomplished chef. Learning to cook from his grandmother, a famous Bolognese socialite from the '50s, he assimilated all the century-old family culinary secrets. He has recently penned a cookbook of some of these traditional Italian recipes, which he shares with friends, acquaintances, celebrities, intellectuals, politicians, and artists who come to his apartment to eat exceptional food, discuss ideas, and network.