Manhattan Cocktail Classic 2013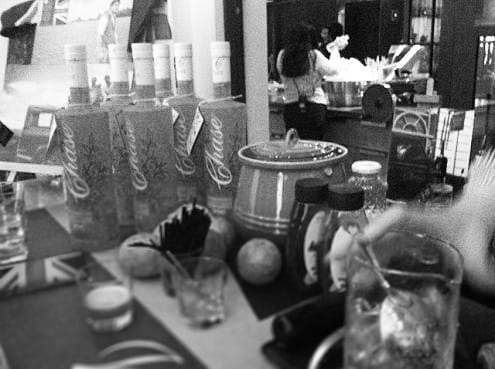 Another great success for the event Manhattan Cocktail Classic in NYC. There were three full lively days with presentations of new liquors and sublime cocktails created for the more demanding palate by the imaginative and extraordinary mixologists Leslie Townsend and his team.
By Riccardo Costa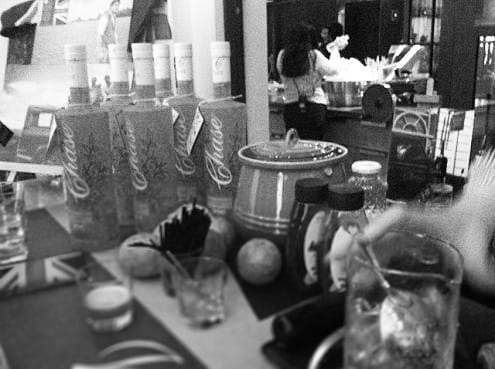 With headquarters in the Andaz Hotel and events throughout the city, it gave the public the chance to try restaurants and bars that offer a pairing of food and cocktails. Yes, some seminars have focused on this topic, giving rise to delicate and fruity creations that can marry well with a researched plate or even with a simple pizza or a hamburger. In fact, mixologists have showed to the public and let it taste cocktails made with Hendricks gin, Bacardi rum and Chase Marmalade Vodka or Demitri's Bloody Mary that will go perfectly with a plate of grilled meats, a Pad Thai or a zabaglione semifreddo with Nutella. I got to discover a classic Greek liquor, similar to Sambuca, called Skinos Mastiha, lightweight and easy to mix with other ingredients. It's delicately sweet, and perfect as an aperitif or as a digestive perhaps with some sage leaves or a sprig of rosemary. It can be combined with a summer fish dish, like a branzino in a salt brick with olives or a sea bream with velvety capers and tangerines.
It was a true pleasure to find old liquor from my childhood, like the Unicum grand, with a taste that you cannot forget, ideal to drink along with an espresso after a major meal, or Sambuca Molinari, also perfect for coffee but also to sip with cookies and cream pastries, or the Montenegro from my part of Italy. Drinking it was a ritual for my father and grandfather who used to enjoy it after every Sunday lunch. It's my humble opinion that Montenegro would marry just fine after having a hamburger. Yes, rediscover the traditions of the past and see that even here in the New World these combinations can be appreciated by new generations and whether they are accompanied by homemade dinners or restaurant meals, in any case they are synonymous with other excellent beverages.
The MCC is the event of the year for cocktails because it unites an international aspect to a local one under an educational umbrella that's also happily tasty.
Riccardo Costa
Riccardo Costa, was born in Bologna, one of Italy's food capitals. From the Tisch School of the Arts at NYU, Riccardo earned a BFA. In Italy and New York he worked as an assistant to director Spike Lee, among others. In his free time Riccardo is an accomplished chef. Learning to cook from his grandmother, a famous Bolognese socialite from the '50s, he assimilated all the century-old family culinary secrets. He has recently penned a cookbook of some of these traditional Italian recipes, which he shares with friends, acquaintances, celebrities, intellectuals, politicians, and artists who come to his apartment to eat exceptional food, discuss ideas, and network.