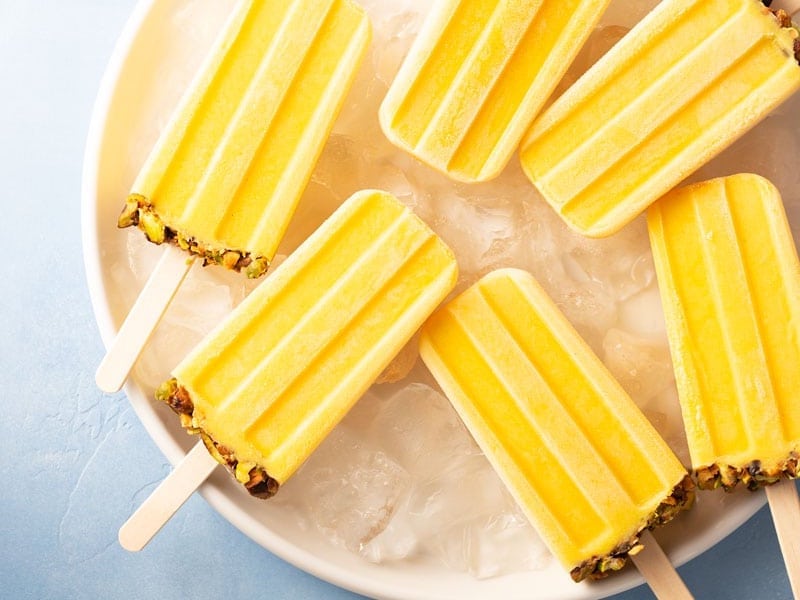 A Mango Lassi has to be one of my favorite Indian drinks. I think a lot of you would agree they're totally delicious. So why not make Mango Lassi Popsicles?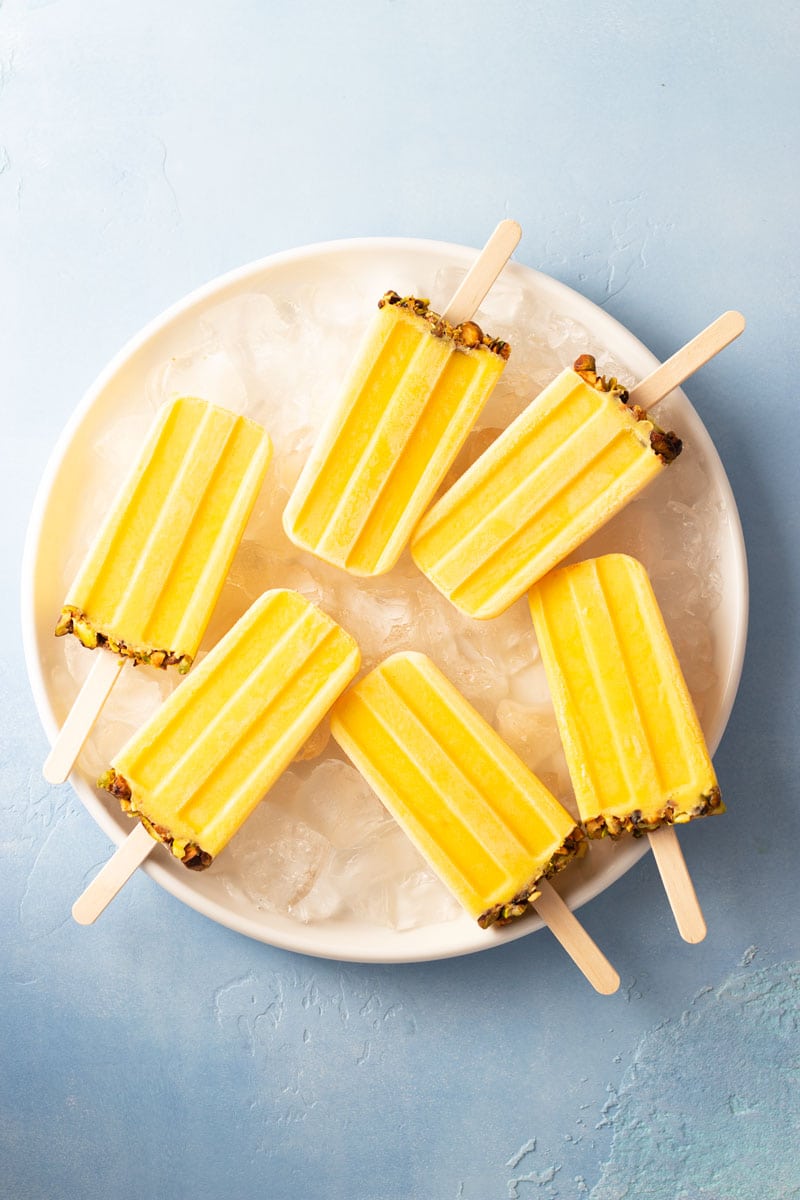 A traditional Mango Lassi often times includes Alphonso mango, yogurt, sugar and possibly milk, cardamom and/or saffron. I've never got my hands on an alphonso mango, but the pulp is sold online and looks very deeply orange and sweet.
For my version, I used your standard grocery store mango and the result was fantastic. I'm sure champagne mangoes would be great too. Use whichever mangoes are available to you, but remember my recipe is only a guide. Depending on the sweetness and tartness of your mangoes, you might need to adjust the amount of simple syrup or lime for optimal results.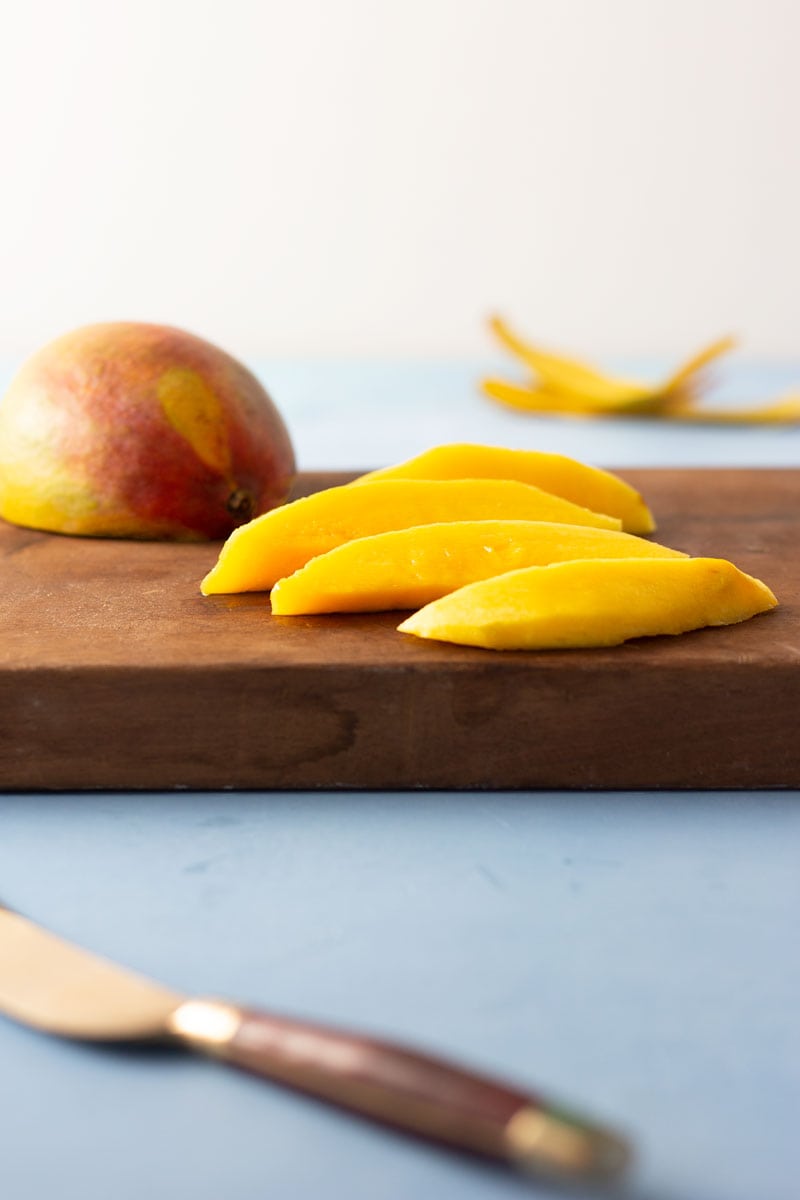 These popsicles are not only unique in flavor, but they're also quick to whip together and pretty healthy. I think healthy-ish is the new term for that. My Mango Lassi popsicles would be even quicker to make if I used straight up sugar rather than simple syrup, but there are two reasons for making the syrup. Number one, the sugar blends much more evenly and smoothly if it's dissolved in water first. A liquid sugar like agave or honey would work too, but they'll impart their own flavor to the pops. Reason number two is that the spices bloom and the saffron dissolves in the warm syrup. It's essential to warm up saffron in liquid to get the full flavor from it.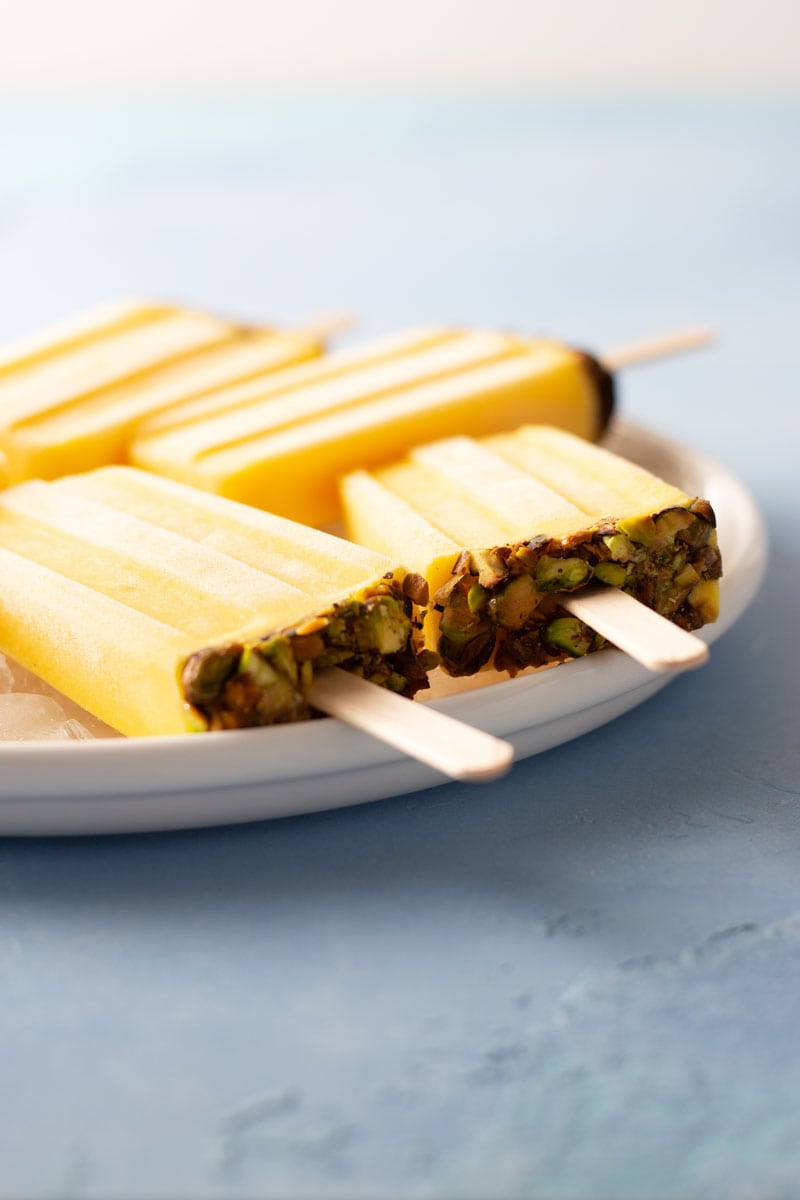 The final component to these Mango Lassi Popsicles are pistachios. Pistachios are widely used in India, and I happened to see a Mango Lassio topped with pistachios once, so there's where this idea came from. They're like a little crunchy surprise at the end of your popsicle. I hope you guys try out this recipe, or that it at least inspires you to get creative with your popsicle game!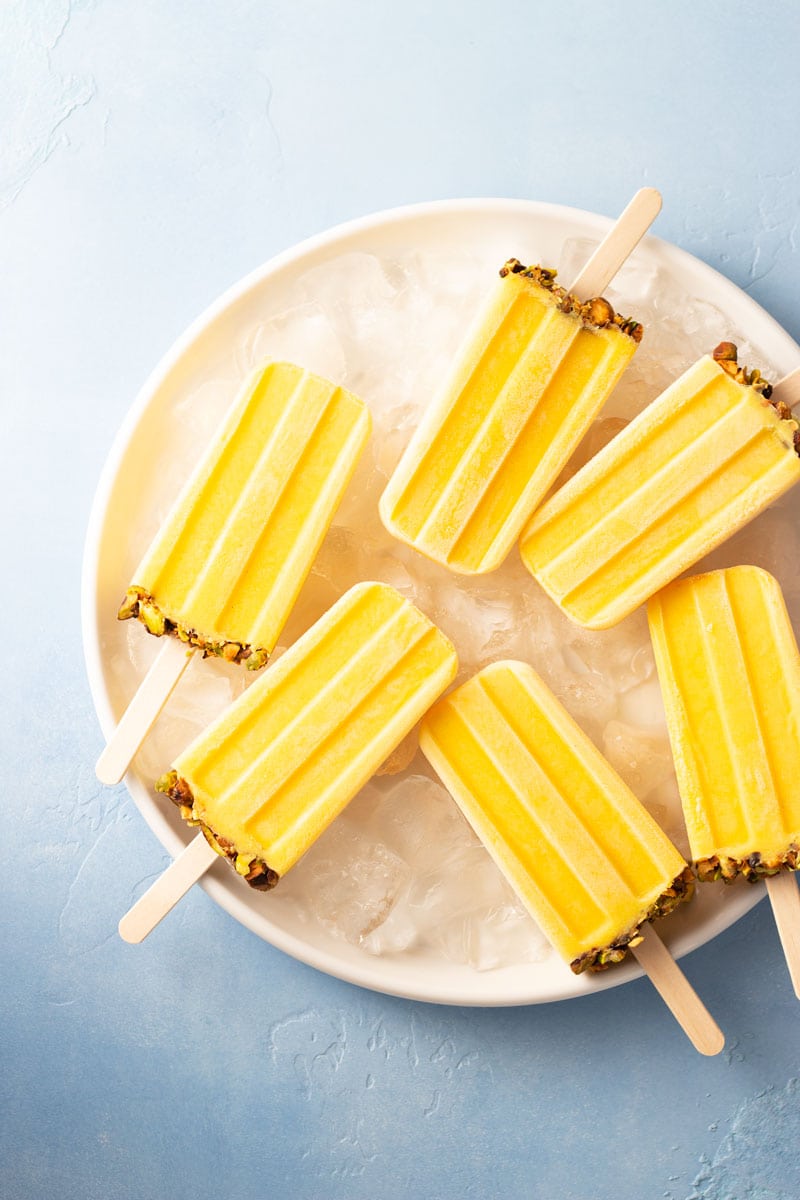 Sabrina Russo
My Three Seasons represents the 3 key factors that are most important to me in cooking. #1 Seasonal ingredients #2 Proper Seasoning (don't skimp on that salt!) #3 Cooking like a Seasoned chef (technique is everything). My name's Sabrina. I live in NYC. I'm a registered dietitian with professional cooking and food styling experience. Come cook with me.