Sponsored Post: We have partnered with Java House, the makers of amazingly smooth cold brew coffee made using time-honored, craftsman techniques, to share 5 ways to spruce up your morning coffee. Their dual-use liquid coffee pods can be enjoyed hot or cold for the smoothest cup of coffee.
You had to break up with you corner coffee shop because the lines were just too long to tack onto your already long commute. Plus, each visit was eating away at your vacation fund. However, you still need your morning coffee and you don't want it to be boring. We get it! Check out delicious ways to spruce up your morning coffee and make it exciting again in five minutes or less.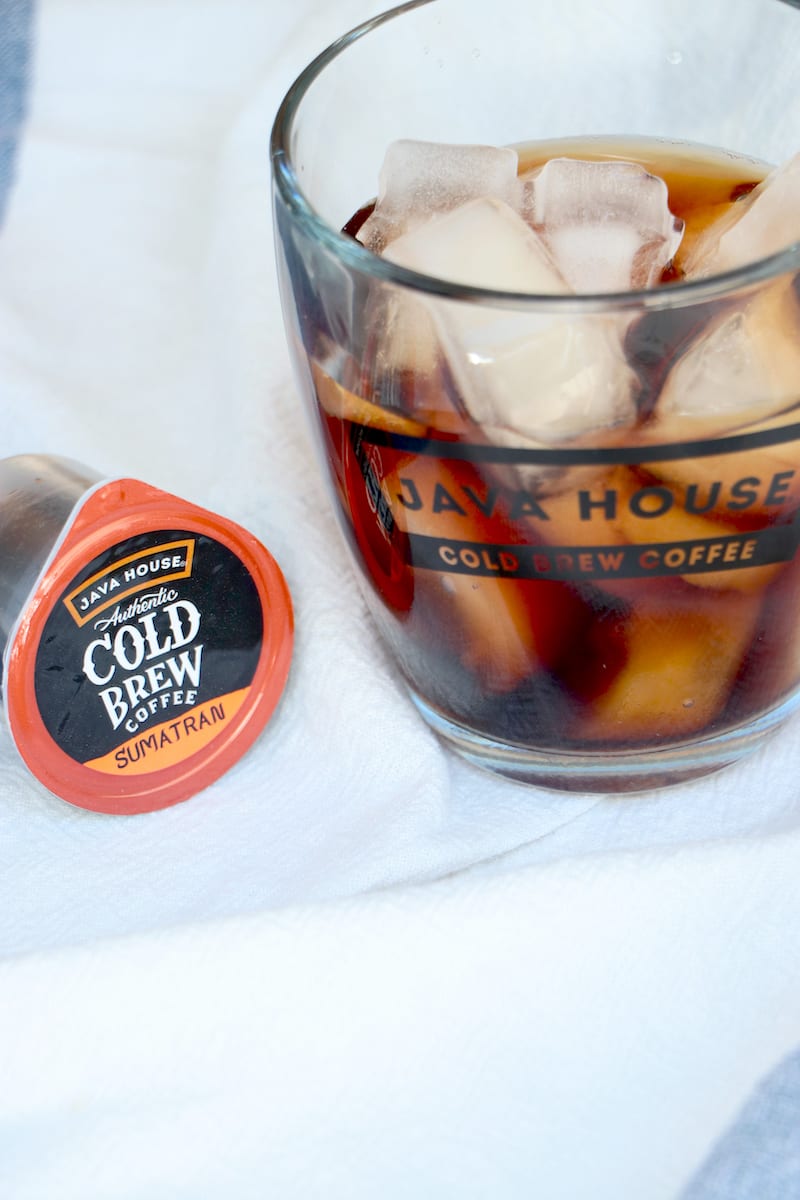 We used JAVA HOUSE® Dual-Use Liquid Coffee Pods for these creations. Each of the high-quality cold brew liquid coffee pods deliver an unbelievably smooth, less bitter, less acidic cup of coffee, whether served hot or cold. If you want an iced coffee, simply pour a pod into your glass over ice and add 8 ounces of water. Feeling a hot coffee? Pour the concentrate into a mug and add 8 ounces of hot water from your tea kettle. If you have a single-serve coffee machine, these pods can be popped right in to make a rich, amazingly delicious coffee in seconds.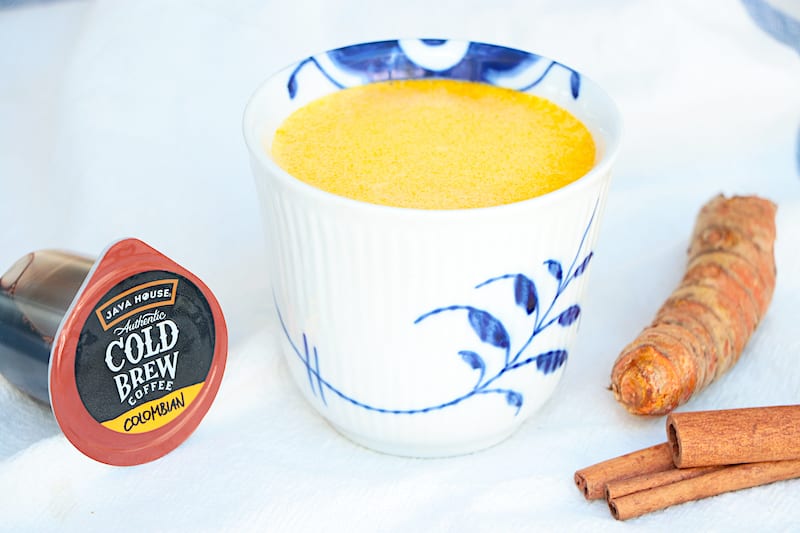 Make a Golden Milk Turmeric Latte
Jump on the golden milk trend train and easily blend up this colorful cup with your morning cold brew. All you have to do is heat your milk or non-dairy beverage and blend together with the other ingredients and you're set! Not only is golden milk delicious, but it's a great anti-inflammatory drink to set your body on the right track for the day.
1oz maple syrup
Tsp turmeric
Tsp coconut oil
Black pepper
Cinnamon
1 Java House Dual-Use Liquid Coffee Pod
8oz hemp or oat milk (heat to ~150 F)
Combine all ingredients together in a blender until frothy.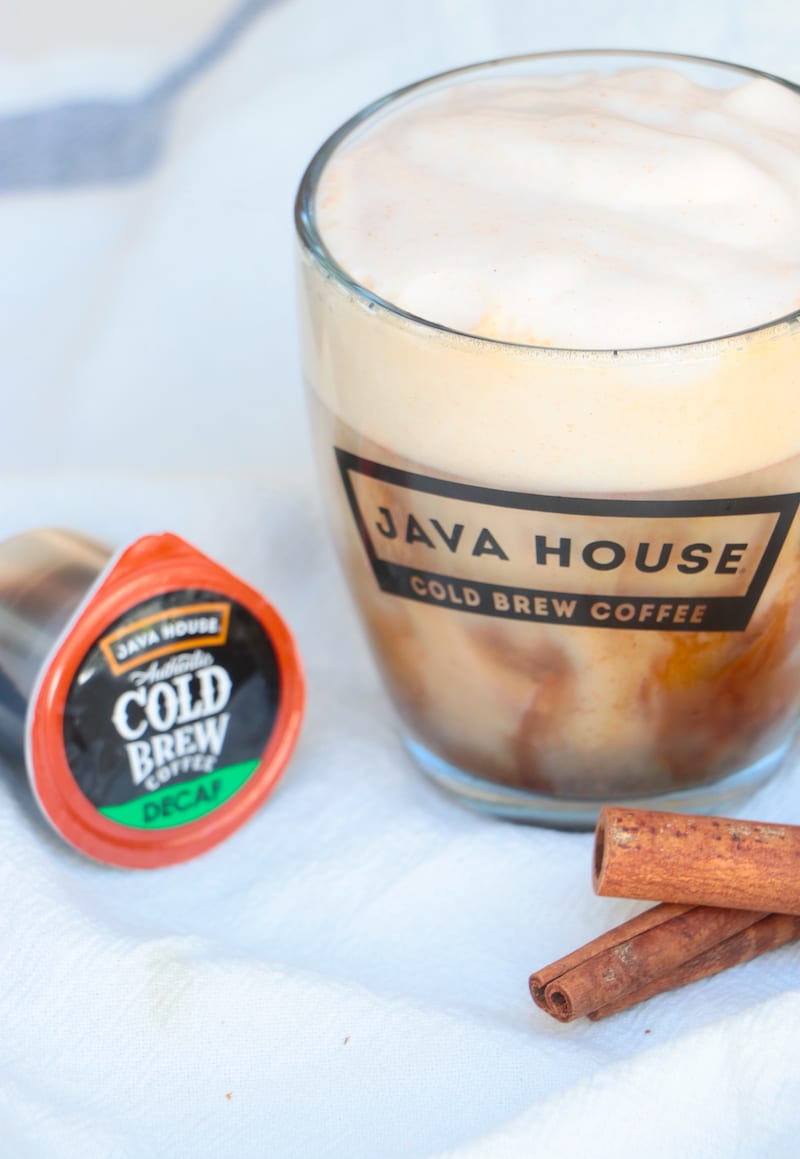 Make a Cold Brew Chai Latte
You've probably had a dirty chai, but it's not so easy to pull a fresh espresso shot at home. For smoother flavor and easy, steep a chai tea bag in boiled milk and then add it to the cold brew concentrate instead of water and now you have a delicious dirty chai! Not only with your coffee be beautifully spiced, but it will be extra creamy with more milk instead of water. This spiced drink is beautiful served hot or over ice.
7oz whole milk(Heat to ~150 F or serve chilled)
7oz Oregon Chai
1 Java House Dual-Use Liquid Coffee Pod
Top with Whipped Cream and Cinnamon
1. Heat milk, if you would like a warm chai latte. Brew tea in hot milk.
2. Blend together the warm milk, chai and cold brew until froth. Enjoy Topped with whipped cream and cinnamon.
For an iced version:
1. Stir together cold milk, 7 ounces of brewed chai and cold brew.
2. Serve over ice with a sprinkle of cinnamon.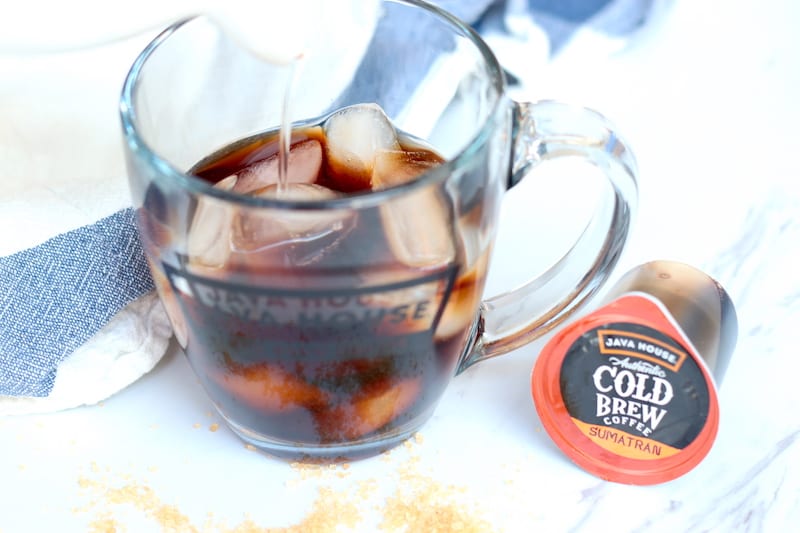 Sweeten with a New Syrup
At the start of each week, we like to infuse a new flavor of homemade simple syrup and it takes just minutes to make. Bring to a boil equal parts sugar (try brown sugar or white granulated sugar) and water. Once the sugar is dissolved, drop in your flavorer and let cook for 30 seconds. Remove from heat and allow the flavor to infuse the syrup while it cools. Once the simple syrup has cooled, remove the flavor (unless it's an extract) before storing in the fridge, so it doesn't become an overpowering flavor. We love to drop in cinnamon sticks, cardamom pods, fresh ginger, vanilla beans, fresh berries, almond extract and more. Get creative! These syrups can be poured into hot cold brew coffee or stirred into iced cold brew.
Don't have enough time to make a special syrup? Try stirring in honey or maple syrup to your next cup of coffee, rather than the usual sugar.
1 Cup Sugar
1 Cup Water
Desired flavor ingredient (cinnamon sticks, cardamom pods, fresh ginger, vanilla beans, fresh berries, almond extract)
1. Bring sugar and water to a boil over medium heat.
2. Boil until sugar has dissolved.
3. Stir in flavorer and let cook for 30 more seconds. Remove from heat and allow the flavor ingredient to infuse the syrup while it cools.
4. Once the syrup has cooled, strain out the flavor element and store in a sealed container in the fridge.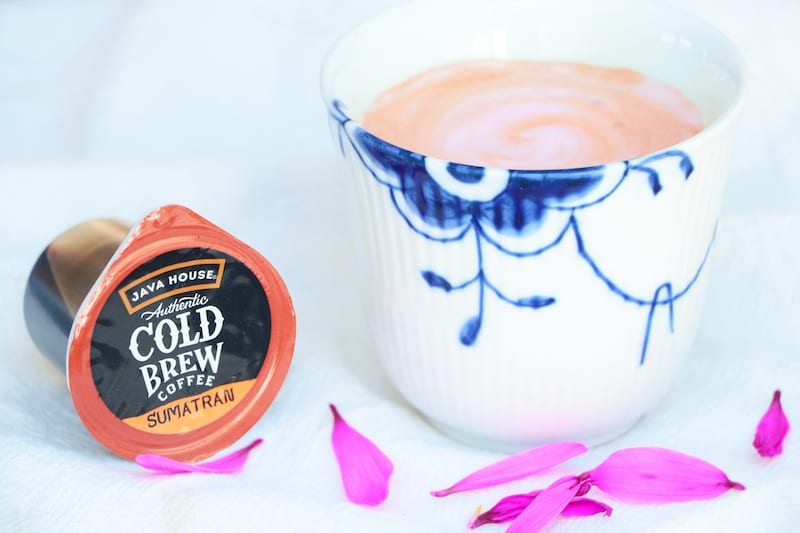 Make a Rose Latte
Whether you add half and half or milk, dairy or dairy-free, it's time to take your creamer to the next level. Make a rose latte! It's such a beautiful way to start the day. This is serious #selfcare right here. Rose lattes are so easy to make at home. Simply simmer your milk or creamer with rose water and raspberries and blend. Check out the full recipe below. Your latte will be such a stunning color!
1 Java House Dual-Use Liquid Coffee Pod
8oz whole milk or dairy-free milk
1 teaspoon rose water
3/4 cups raspberries
Pinch of sea salt
1. Simmer your milk or creamer with rose water and raspberries. Once it comes to a boil, remove from heat and let the raspberries infuse the milk for a few minutes. This can also be prepped ahead!
2. Blend the milk mixture at high speed with the sea salt, strain out the raspberry seeds and blend it one more time until it is frothy. Pour the frothed rose-raspberry milk into a mug with the cold brew concentrate and enjoy.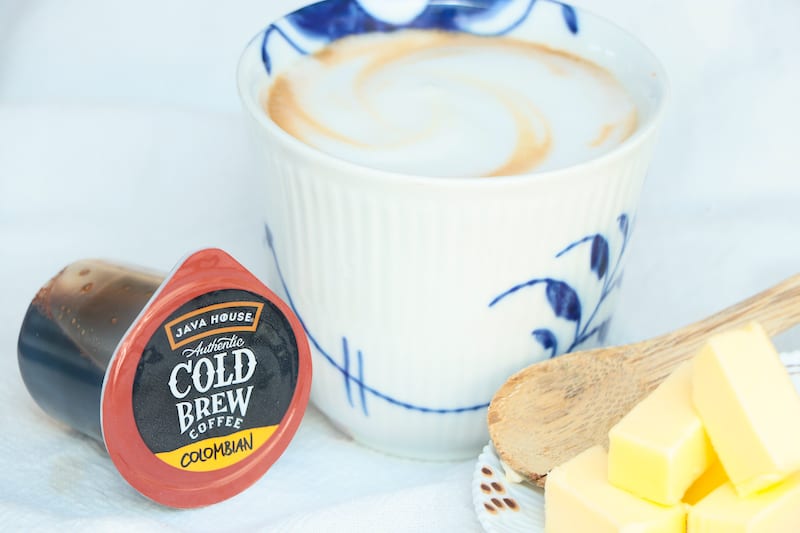 Make a Buttered Coffee
You've probably heard of Bulletproof coffee, that's just the brand name for buttered coffee and while it sounds high-tech, you can easily make it at home. All you need is high-quality coffee and healthy, undamaged fats, like grass-fed butter or coconut oil. The fat and caffeine duo helps to bring energy to your body while keeping your brain focused, reduces jitters and killing unnecessary cravings. Plus, it is especially smooth and delicious. Can we all agree that butter makes everything better?!
1 Java House Dual-Use Liquid Coffee Pod
8 oz hot or cold water
1 tablespoon grass-fed butter or high-quality coconut oil
1. Combine cold brew pod with water.
2. Stir or blend in the butter or coconut oil.