Kimchi: Fermented cabbage and radish pickle made with Chinese cabbage and some spices. The fermented vegetables along with chili taste amazing and filled with lip-smacking flavors.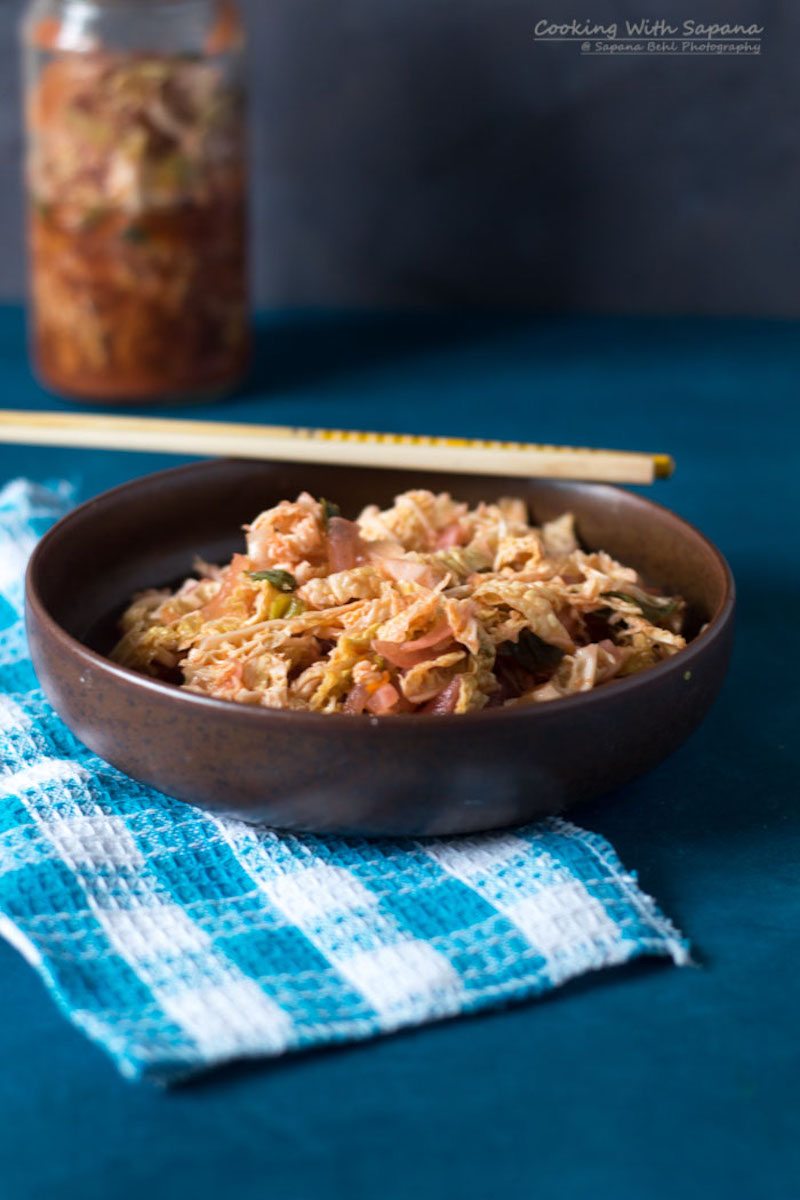 This is the first time I tried making kimchi and totally loved it. In fact, I already finished the two jars that were made recently. I am definitely going to make another batch real soon.
How to Make Homemade Kimchi
Ingredients
1 Chinese cabbage, cut in strips
4 garlic cloves, minced
2" ginger piece, minced
4-5 scallions, roughly chopped
1 cup radish, grated
¼ cup chilli powder
2 tablespoon sugar
¼ cup salt
¼ cup rice vinegar
Instructions
Wash the cabbage leaves thoroughly under running water.
Place the cabbage in a vessel and sprinkle some salt over the cabbage for 2-3 hours.
Now fill the vessel with cold water and leave it for 6 to 12 hours. Drain it from water in a colander and set it aside.
In another bowl add ginger, garlic, chilli, powder, salt , sugar and vinegar. Mix well to combine.
Combine the drained cabbage, scallions, and radish in a bowl.Add the kimchi paste and mix well.
Place the kimchi into sterilised glass jars. Cover the lid and let it ferment for 2-3 days. Shake in between and store in the refrigerator.
Serve and enjoy.