Melbourne – Sweet and Savory Deliciousness at Luxbite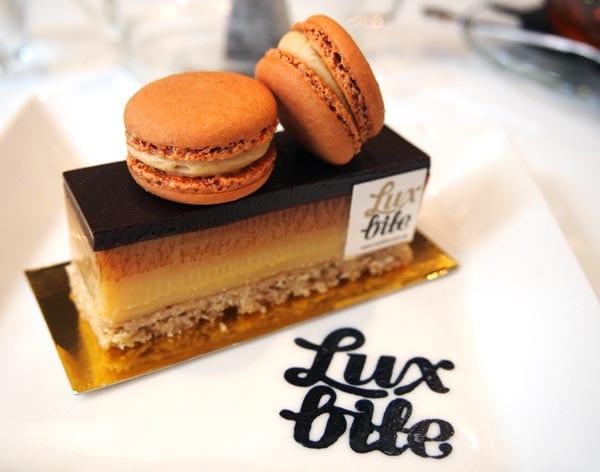 Celeste Wong checks out Luxbite in South Yarra, Melbourne.
By Celeste Wong

I remember my first visit to Luxbite. I was with a friend, I was there for the macarons and I really wasn't all that taken by them. Instead, I fell in love with the beautiful teaware, the gorgeous mango dessert that looked like a flower, and the beautiful clean and white decor that was oh-so-incredibly classy and yet cute at the same time.
But I hadn't tried any of their savoury foods. And while I had fallen in love with their decor, I hadn't like their macarons enough to warrant a return visit. K was of a different opinion. She said I had to go back for the savouries, that I should give them another go, and finally after much uhm-ing and aah-ing and juggling off time slots in the schedule, I was off to Luxbite for a second chance.
Here's an obligatory shot of the macaron display cabinet. It all looks rather fancy and very wow, but unfortunately I still maintain to this day (after a few return trips just for macarons) that their macarons are not really the highlights. Sure, they have loads of flavours, but they tend to be inconsistent and the famous 'Kaya toast' macaron really doesn't taste like kaya toast to me.
Let's skip past the macarons. If you are staying to dine, you really should order a pot of tea to go with it. Absolutely divine tea and glassware that had me drooling from day one. I desperately want a set like that in my collection! The teas they offer are good too, though I really think that tea drinking at Luxbite is more of a visual spectacle than a gastronomical treat.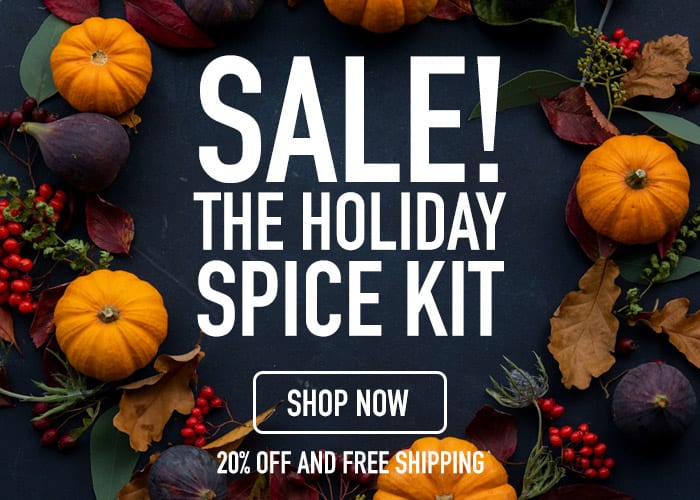 Open sandwich: goat's curd, fresh fig, rocket, pomegranate dressing $12 was my main for the day. And what a main it was. Simple flavours really are the best as the care and thought that went into this dish really shone through. The figs were in season at that time of year and were really brought to their best by the goat's curd and pomegranate dressing. Every bite was a burst of flavour, and I was in 7th heaven and inhaled my dish in a matter of seconds.
Ciabatta of the day: roasted chicken, tarragon, spanish onion, olives, rocket, marinated tomato $12 Can't say too much about this since this wasn't my dish. Does look quite substantial tho!
Mix & Match: feta potato cake, maple infused bacon, poached egg, garlic roasted mushroom, wilted spinach, burnt butter hollandaise $15 The Mix & Match option is quite an interesting one. There are a range of options to choose from that allows you to come up with a savoury dish or a sweet dish depending on which options you pick. Or maybe even a combination of both if you feel particularly adventurous. The boy put this combination together for himself and was mighty pleased with it. He wasn't super fond of the bacon though the rest of dish was a roaring success. The burnt butter hollandaise in particular was bowl-licking good. I did have a try as well and we quickly agreed that we needed to figure out how to make our own. Yum!
So, for a place known for their sweets, their savouries were quite delish as well. From what I know, they change their savouries from time to time, so you probably won't be able to order these anymore (aside from the Mix & Match) so I'd love to hear what you thought of their mains if you tried anything else on offer.
Having satisfied ourselves on the quality of the mains, we decided to proceed with the sweets. All in the name of research, of course!
K had the Bread & Butter pudding – served warm with a twist of Pandan Anglaise Froth $8.50. She was waxing lyrical about this dish, so I couldn't not give it a try. Stuck a spoon and came out wishing I had ordered this for myself. This was really, really good! I think I'm sold on bread and butter puddings from now on. I used to dislike them, but after the last Jamie Oliver bread and butter pudding we made, and after this one at Luxbite, I'm sold. Yum!!
Oriental Love – caramelized bananas with passionfruit curd and pandan cream together with coconut macarons $8.50 After a lot of uhming and aahing in front of the dessert cabinet, I finally decided on the rather yellow Oriental Love. Really a massive macaron with fruit filling, I liked it but didn't love it. Would I have it again? Probably not as there are others I'd love to try instead. If you like bananas, this is the one for you.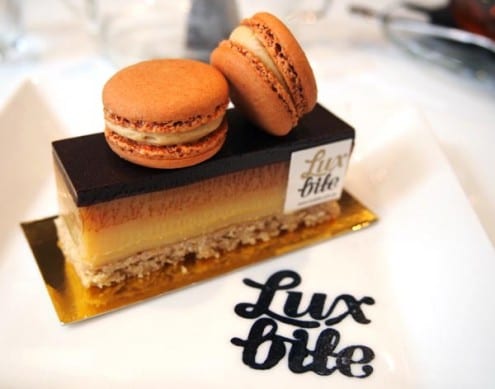 Caramel Cravings – Sweet caramel lovingly placed between chocolate and a coconut base, topped with a salted caramel macaron $8.50 The boy's choice of dessert. He's a huge fan of the salted caramel macarons from Luxbite so this was quite the winning dish for him. Being a caramel lover as well, the slice went down really well, and given half the chance, he'd get that again in a jiffy. Personally, it wasn't quite my thing, but hey, it just goes to show that one man's trash is another man's treasure.
Next time, Luxbite, next time I'm coming back for that bread and butter pudding!
Celeste Wong
A lover of all things beautiful, Celeste has travelled to many countries to marvel at all the different cultures, food and beauties that gives the country its mystery. Writing for BerryTravels.com and Becoming-Beautiful.com, she strives to share as much of herself while still enjoying life to its fullest.