L'Entrepôt is the first venture of Borough Wines to serve food, and has been located in their stomping ground of the yet to be gentrified areas around Dalston and Hackney in London.
By Jess Lacey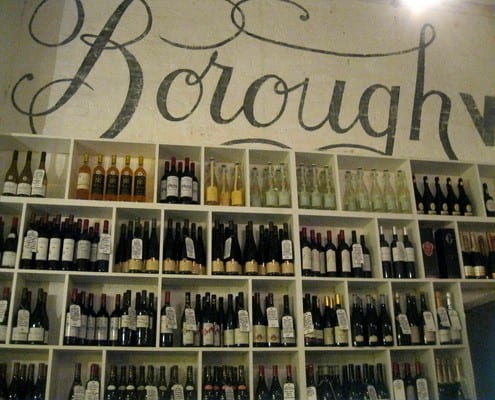 L'Entrepôt is the first venture of Borough Wines to serve food, and has been located in their stomping ground of the yet to be gentrified areas around Dalston and Hackney. It has a rather inauspicious spot beside a Tesco Metro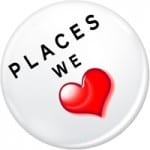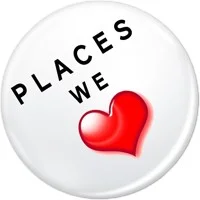 flanked by minicab offices. It combines wine shop/bar/and restaurant in a large elegant industrial style warehouse space withshared tables and a bar to sit at.
The staff are completely charming. While I was off very ignorantly taking a phone call, a slightly bruised waiter explained to my friend that it was his first day, he was on probation and so was not very familiar with all of the dishes and wine, but would provide her with anything (information or foodstuff) she requested.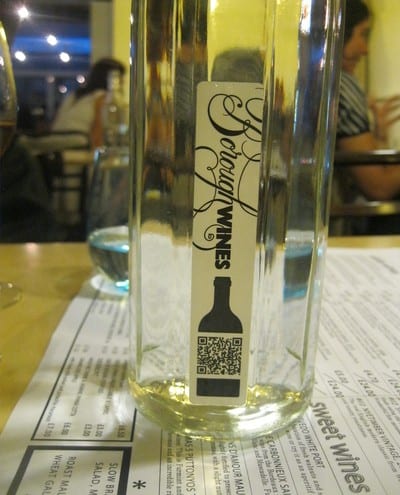 The menu is located at the bottom of a very healthy and descriptive wine list. It is predominantly cold plates such as charcuterie, cheese, bayonne ham, steak tartare etc (between £7-12) with two main courses each at £15. We opted to try the two mains on offer, along with a side of bread and excellent peppery olive oil accompanied by a bottle of Shiraz recommended by the Maître d'.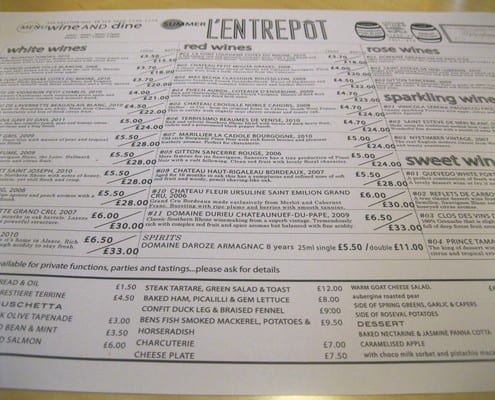 Unfortunately, they were experiencing some internet problems on the night we were there and so were having difficulty processing orders. This resulted in us being given one main course of lamb shanks, and a confit duck with braised fennel (part of the regular menu). Before we even had time to realise the error, the maître d appeared full of apologies, explained the mistake, and offered to take both dishes back and provide us with our correct order. We were pretty hungry, and so decided to run with what we had, whereupon he immediately told us we would not pay for the errant confit.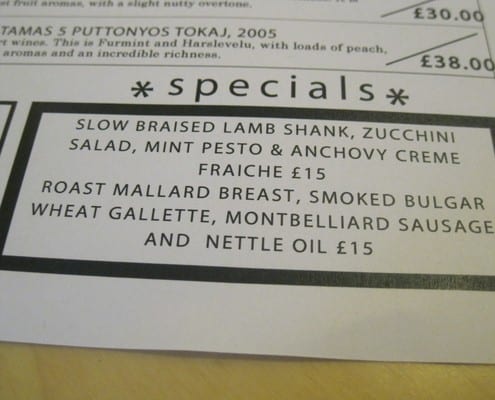 The lamb shanks were served in a rich jus, with anchovy toast, and a blanched courgette salad dressed with sesame oil. Each component was excellent (I will be experimenting with courgette to try and recreate the effect for the next week) but seemed like an odd pairing. The duck confit, however, was spot on. Meat falling off the bone, beautifully flavoured skin and paired with a beautiful dish of braised fennel dressed with oregano and a healthy whack of black pepper, the balance between fatty and fresh was exactly what you would look for.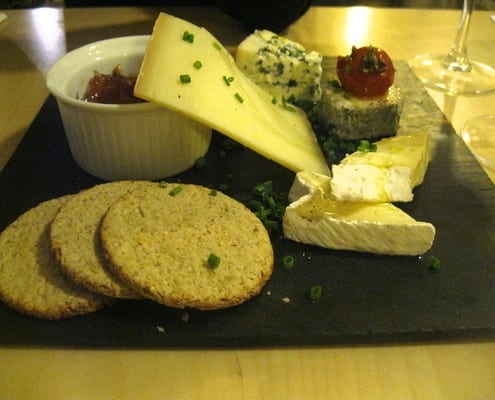 We followed this up with a fairly traditional cheese board with some excellent goats cheese, and a very healthy glass of white port. The entire bill came to £60.
As we left, our bruised friend bounded up to tell us he had gotten the job, and hoped to see us back soon. I am right there with him on that front.
L'Entrepot
230 Dalston Ln
London E8 1LA
United Kingdom
Phone +44 020 7249 1176
Blog