Kale, Persimmon and Pomegranate Salad with Maple-Butter Pecans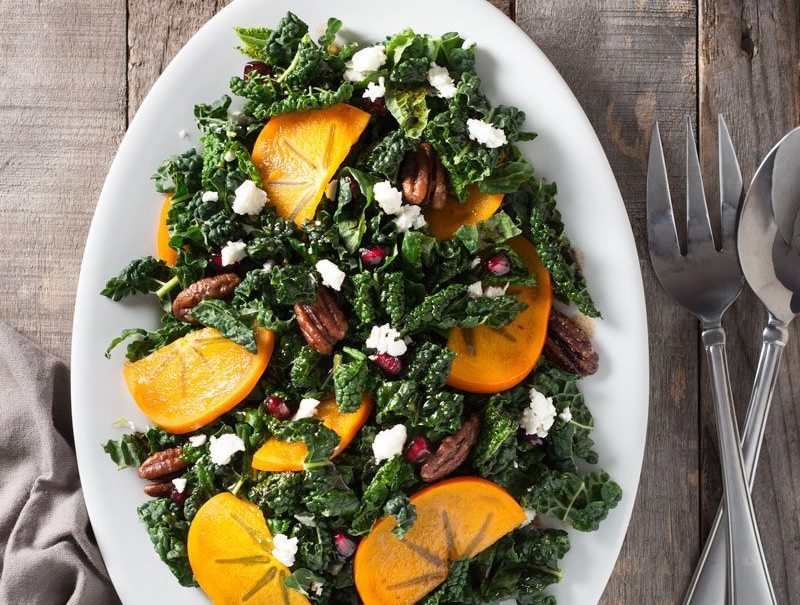 Persimmons and pomegranates are favorites the season. So let's make a salad. Kale, feta and pecans will round it out just right.
Sweet, juicy persimmons are a must-have in the late fall and early winter. For this recipe, I used fuyu persimmons. They're good when they're slightly firm or very ripe, which is best in my opinion. Hachiya persimmons are delicious too, but you definitely have to eat those when they're soft and very ripe.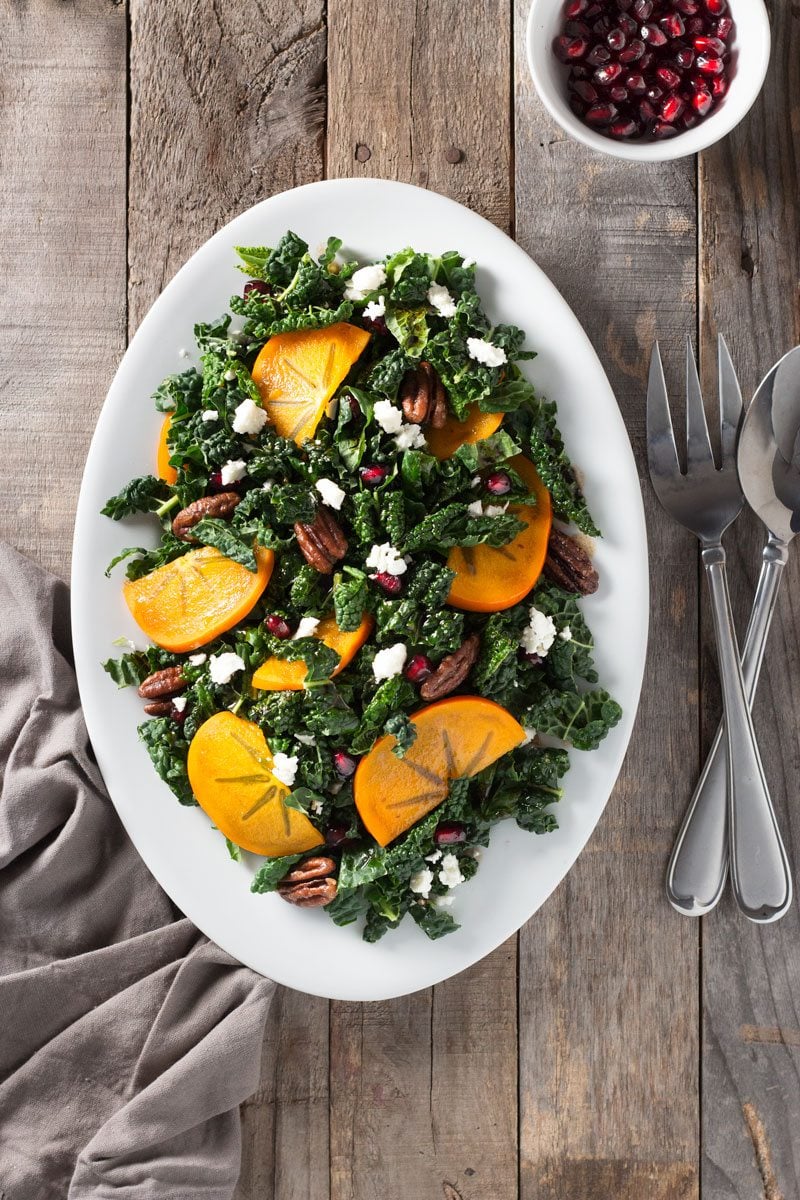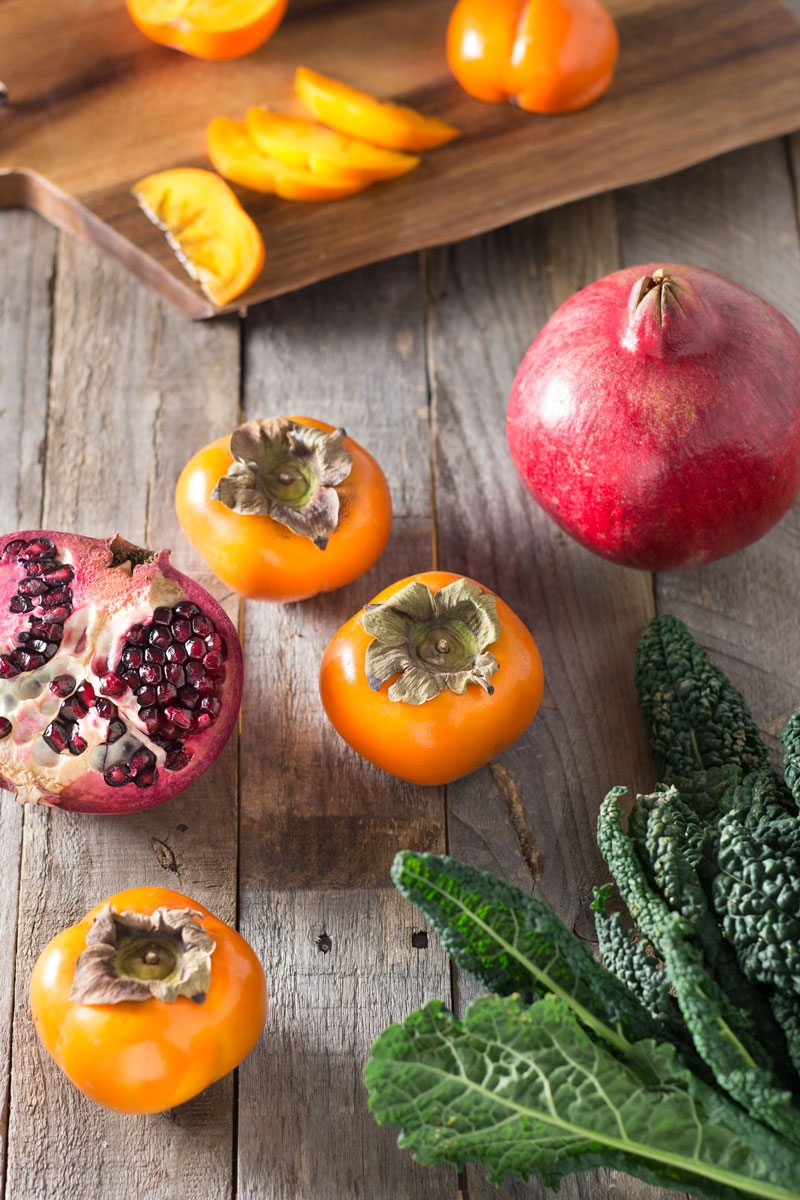 I think hearty kale, stands up well to this fruit and nut salad. The pomegranate adds a nice tart pop, while the feta adds a good salty bite to contrast the sweet fruits.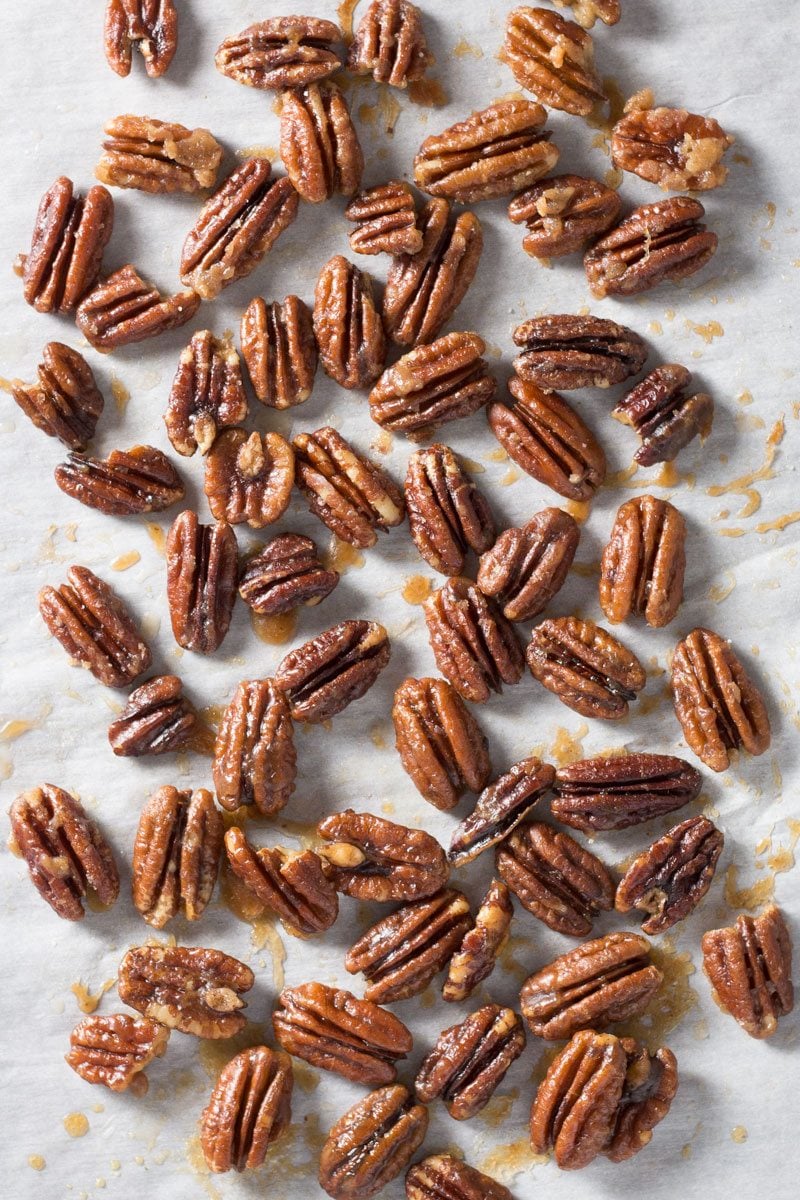 Okay, lets talk about these pecans. They're super good all on their own. Butter and maple syrup are basically never a bad idea. Plus, these are so so easy to make. All the work happens in the oven.
Now to top off the salad, I made a balsamic-lemon dressing. Balsamic vinegar is a no-brainer pairing with persimmons and pomegranates. I decided to add lemon to cut down the sweetness a bit.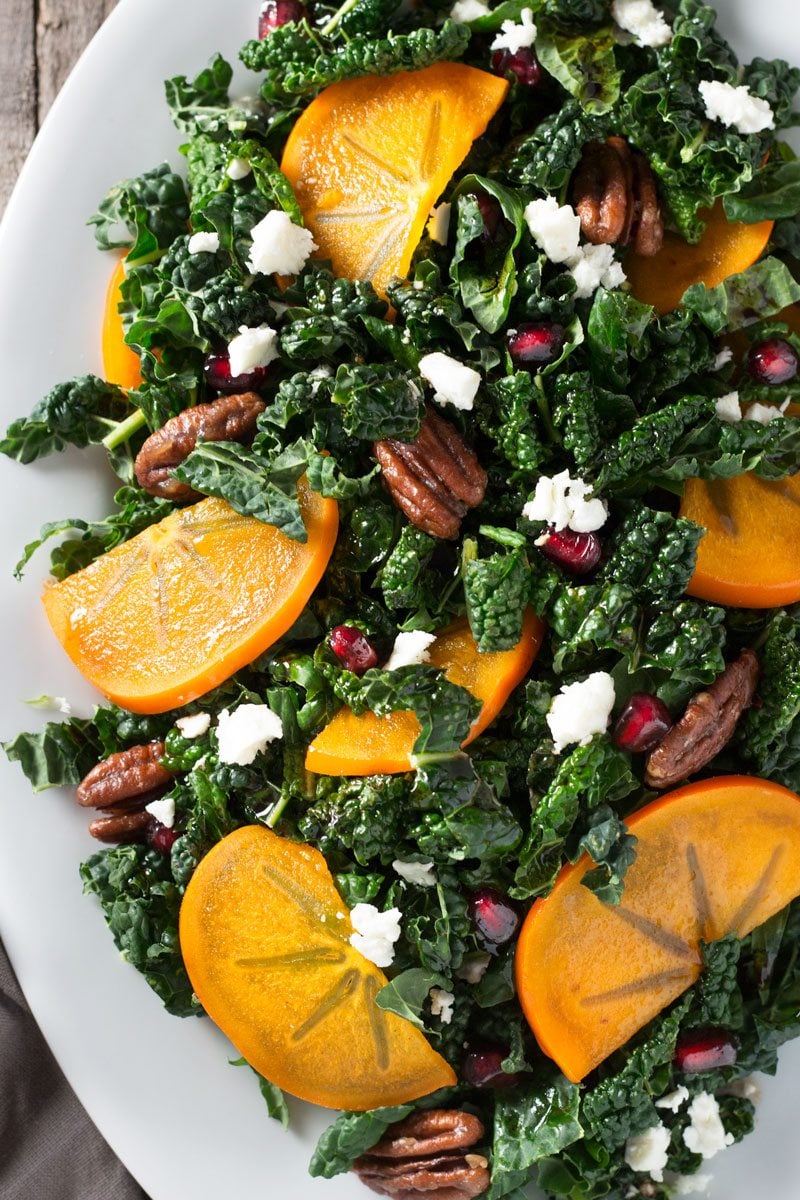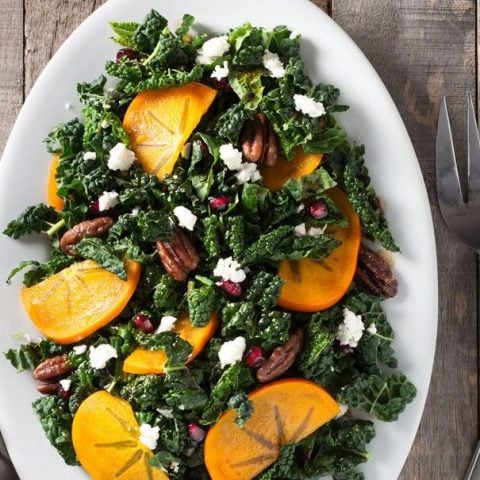 Kale, Persimmon & Pomegranate Salad with Maple-Butter Pecans
Ingredients
1

bunch kale

ribs removed, thinly sliced (~4.5oz)

1

fuyu persimmon

cut into thin half circles

¼

cup

pomegranate arils

1

oz

feta cheese

1/3

cup

pecans

2

tsp

butter

melted

2

tsp

maple syrup

2

tbsp

extra virgin olive oil

2

tsp

balsamic vinegar

1

tsp

lemon juice

Kosher salt
Instructions
For the pecans, preheat oven to 325°F. Place nuts on a parchment-lined baking sheet. Bake 5 minutes.

Whisk together butter and maple syrup. Pour over pecans, season with salt and toss to combine.

Transfer back to oven and bake an additional 10-12 minutes or until maple mixture is thickened, stirring half way through. Allow to cool.

For the dressing, stir together balsamic and lemon in a bowl. Slowly whisk in oil. Season with salt.

In a large bowl, combine kale, persimmons and pomegranate arils. Drizzle over dressing and toss to combine. Separate into serving dishes. Top with pecans and crumble over feta. Enjoy.
Sabrina Russo
My Three Seasons represents the 3 key factors that are most important to me in cooking. #1 Seasonal ingredients #2 Proper Seasoning (don't skimp on that salt!) #3 Cooking like a Seasoned chef (technique is everything). My name's Sabrina. I live in NYC. I'm a registered dietitian with professional cooking and food styling experience. Come cook with me.