PARTNER POST- Create the perfectly comforting cheese board spread with Castello's selection of expertly crafted cheeses. Find inspiration here.
Settle into cold weather season with this guide to cozy, holiday-ready cheese boards.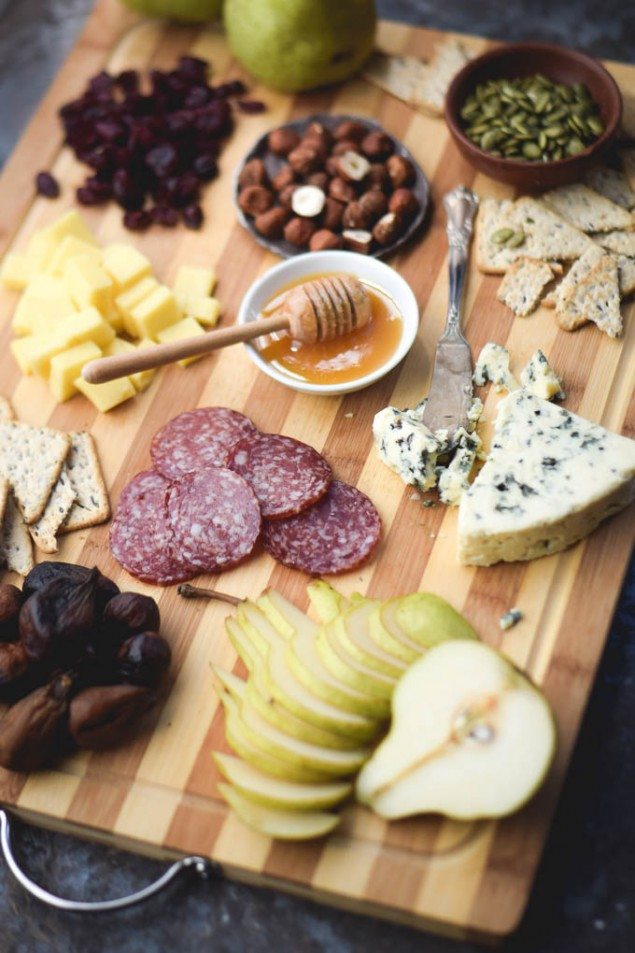 I'm so excited about this year's holidays because I know I'll be spending them with my whole family and a bunch of friends, both new and old, so there's no way I won't be making a ton of great memories. Okay, and this might sound insane but I'm even kind of looking forward to the rush and the slightly heightened stress-levels that come with each holiday. I just mean that I sort of enjoy all the mayhem and chaos because it's part of the whole package.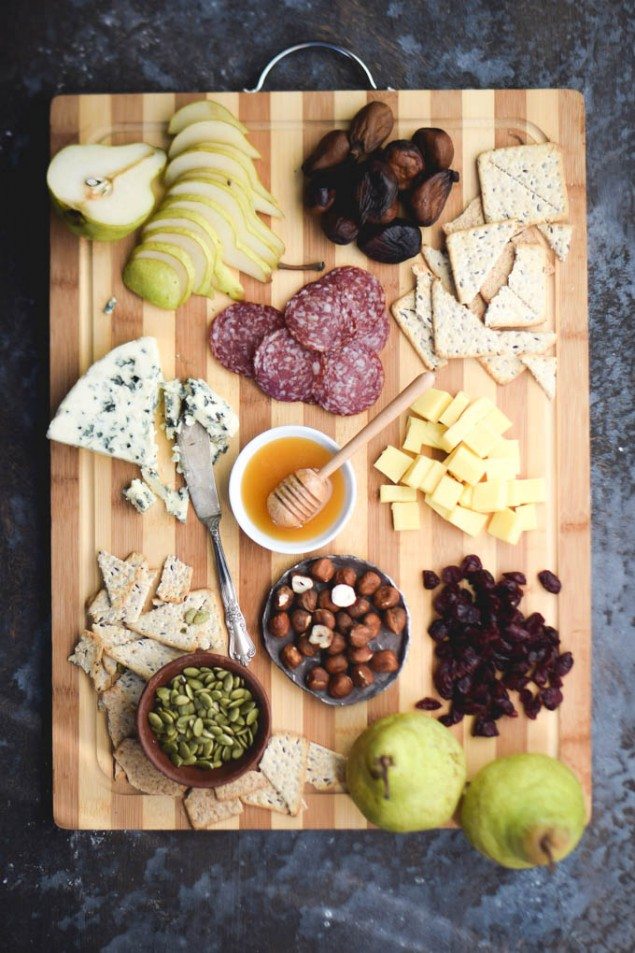 No matter what, I always have way more things that I want to do this time of year than I ever can. Haha, maybe next year I should just start planning in July or something so I can actually finish everything. One of the biggest things that I'm planning for is the food. I mean, that's probably close to half of what we all enjoy about the season. To keep things simple this year I've been trying to find some fresh ideas for party foods that don't require a large amount of work, and for any type of entertaining snacks and appetizers are a high priority.
That's where a cheese board fills in perfectly for being one of the easiest, yet still classy and versatile, ways to feed a group. I'll be completely honest with you here and admit that I'd never done a cheese board until recently, but that's probably why I'm so excited about sharing the idea with you. So let's break it down because what a cheese board is really all about is personalization.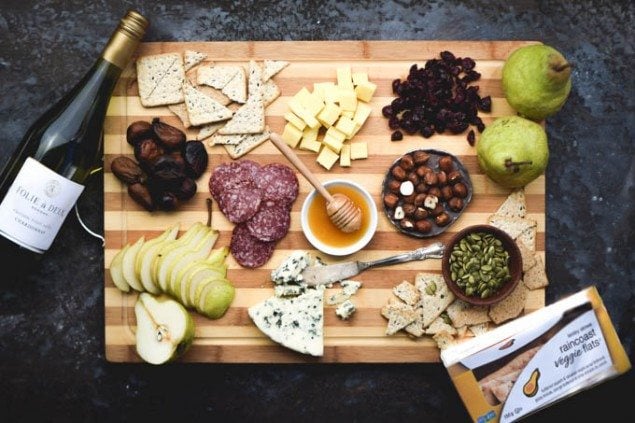 Cheese: As you can probably guess it's kind of important to start with great cheese for a cheese board. For this post I've collaborated with Castello cheese to bring you guys this inspiration. They have a delicious variety of cheeses that will all go wonderfully on your board and compliment the rest of your spread. For my board I chose to go with a blue cheese and a cheddar, but they also have havarti, and some others that will work just as well.
Fruits (fresh and/or dried): Then you've gotta have some sweet and tart things on your board to bring out the different flavors of the cheese. With it being the holiday season I'd lean more towards things that are in season if using fresh. Apples, pears, fresh figs, and even oranges are all examples of some fruits you could add. And then as for dried fruits there are really no limits. Dried figs, apricots, cranberries, raisins, and so many other others are all good choices to include.
Meat: There are quite a few different things you can include here such as prosciutto or even crispy bacon. I went with simply adding salami to my board because I really wanted the cheese to be the star.
Salty, Munchy Things (Nuts and seeds): Nuts and seeds are another important part to complete the board. The nuttiness they add with the all other flavors really just can't be replaced, you just skip them. Oh, and any variety of nuts can be added, like almonds, walnuts, pistachios, or even peanuts. I picked pecans and hazelnuts because I felt like they were good choices with this specific board.
Crispy, Crunchy Dippers (crackers, pretzels, toasts): And we can't forget about some carby vehicles to stack with meats and cheeses or dip into any spreads you'd like to include. I used some of Lesley Stowe's veggie flat crackers for this board and broke them into dipping size.
Dips, Spreads, and Sauces: You can also include any of you're favorite dips, spreads, or sauces. For example, hummus, marmalades, jams, cream or butter spreads…. Basically the sky is the limit because it's completely up to you. I actually went for minimalism here and only included some honey for drizzling because that was my goal, to keep it simple.
Wine: Last but no least, for any of you that enjoy pairing good food with good wine I'd recommend serving your board along with a bottle of Folie à Deux wine. Again here, there are lots of different choices but I went with their Chardonnay.
See Also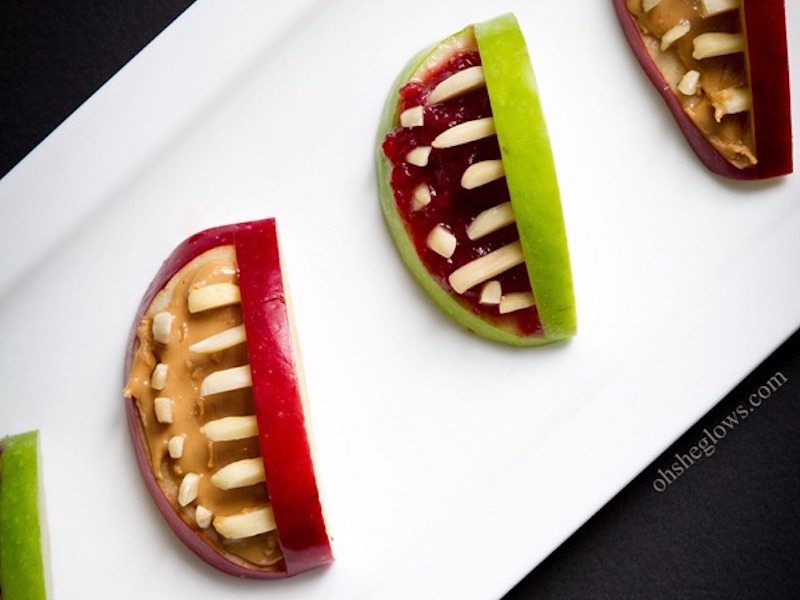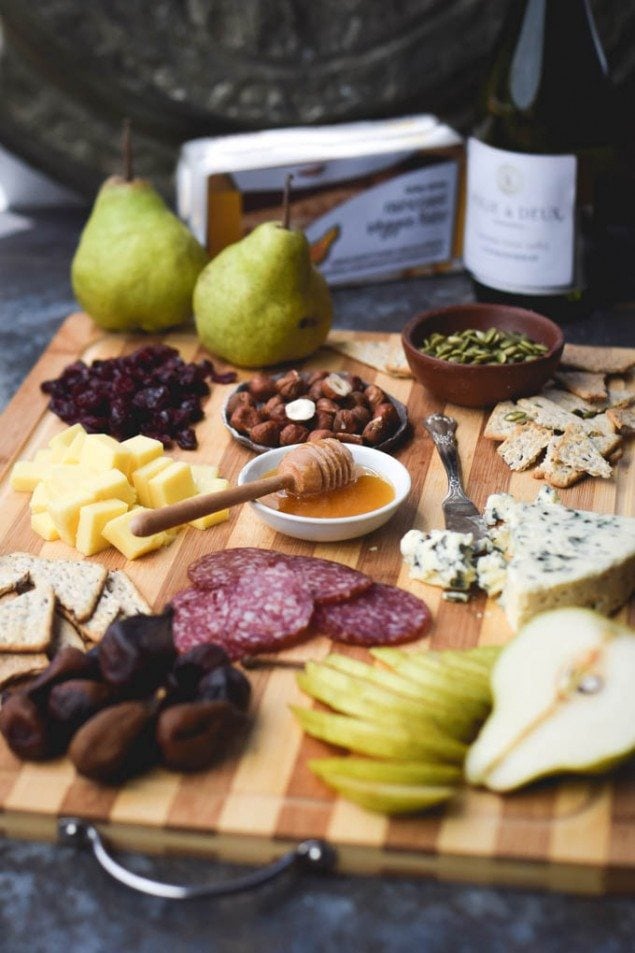 And that's the breakdown, all that's left to do after you choose your different items is to pick out a large board and some different utensils for serving it all. It's such a simple concept but it's always well received by a hungry crowd and sure to impress your guests!
Looking for more great ideas for your cheeseboard? Check out the video below and follow this link for the written recipe!
Print
Author:

Tori Cooper

Prep Time:

20 minutes

Total Time:

20 minutes

Yield:

6

-

8

servings

1

x
Category:

Appetizer
1

150g box of Lesley Stowe Raincoast crisp crackers or veggie flats (or preferred brand)

2

–

4

varieties of cheeses (around

4 ounces

each (I chose Castello blue cheese and cheddar))

1

8 oz package sliced salami

1/4 cup

honey
A couple bottles of wine Folie à Deux

1 1/2 cup

nuts or seeds (toasted, spiced or candied if desired (I used pecans, pepitas, and hazelnuts))

1

–

1 1/2

cups dried fruit (I used dried cranbrries and dried figs)

1

–

2

varieties of fresh seasonal fruit (sliced (I chose pears))
Instructions
Choose a large serving tray or board, some small bowls and plates for any dips or spreads, and some serving utensils, then gather your ingredients. Arrange the different items you've chosen on your board as you'd like, you can break any long crackers into smaller pieces for dipping and pour any smaller things (such as pepitas or raisins) into small bowls to keep seperate.
Serve to your guests and enjoy sharing the different flavors paired together.
Notes
There are so many options for adding variety. Add whatever components that you'd like. If you'd like to add some other options for dipping try this orange curd, or a cheese dip, or maybe hummus.
Tori Cooper
Tori is a food blogger with a passion for what she does. She shares all her recipes, photography, and bits about her life living in Patagnia Chile on her blog, Gringalicious.