Well, luckily she didn't eat the whole city. It's still there. And Joan Nova has some culinary tips for a weekend in Bean Town.
By Joan Nova – Photos By Jim Nicholas
As a visitor to the city, you walk the Freedom Trail for 2.5 miles passing historical buildings — reliving the struggle between the British and the Colonialists performed by costumed actors who interact with you along the way. In Salem you can be part of the jury during re-enactments of the Salem Witch Trials. For fun, stop in the original "Cheers" bar or attend a Red Sox game in the famed Fenway Park where everyone sings Neil Diamond's "Sweet Caroline" in the eighth inning. I never did get an explanation why.
And, for anyone reading Honest Cooking, you'll be happy to know it's a great city for foodies!
A must stop is Faneuil Hall and Quincy Market for a Thanksgiving Sandwich.
We ate Shrimp & Pork Dumplings at Gourmet Dumpling House in Chinatown. (According to photos on the wall, Michael Douglas also ate there…twice!)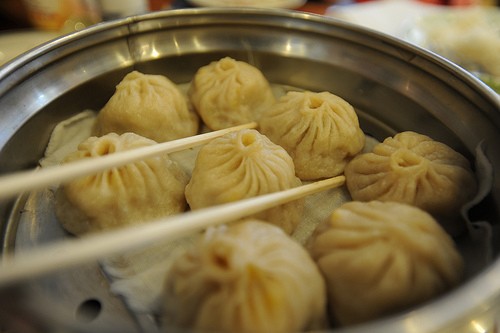 There's a gem of a sandwich shop in the Financial District called Chacarero, traditional Chilean sandwich with beef, cheese, tomatoes, avocado spread, secret hot sauce…and string beans!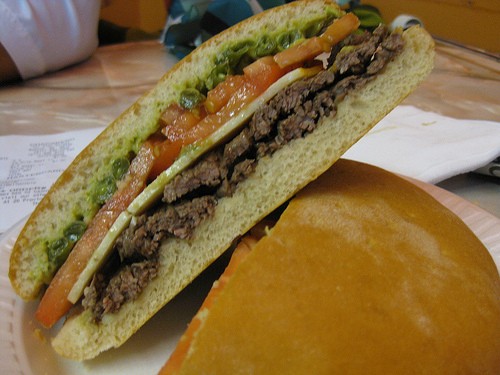 The North End is home to Boston's Little Italy. We unanimously agreed that our dinner at Trattoria Il Panino was an unexpected treat. Nice atmosphere, good service, great Sicilian wine and delicious food.
Octopus Salad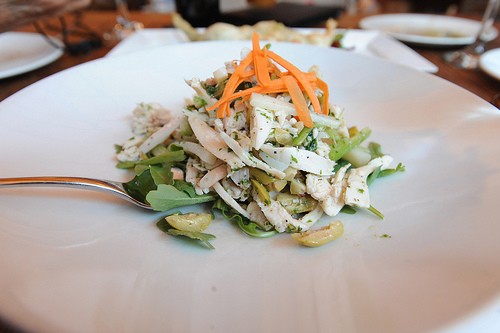 Ricotta-stuffed zucchini flowers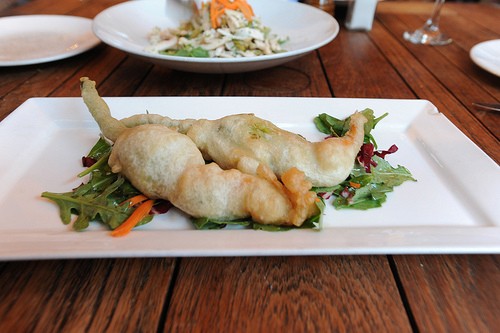 Stuffed Artichoke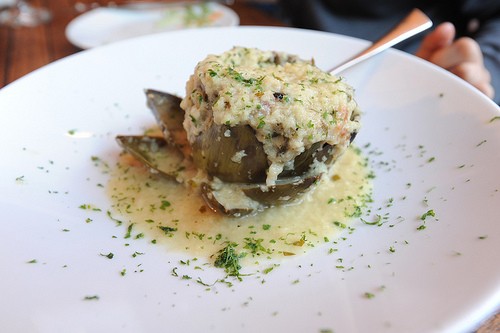 Mama's Quattro Carne Ragu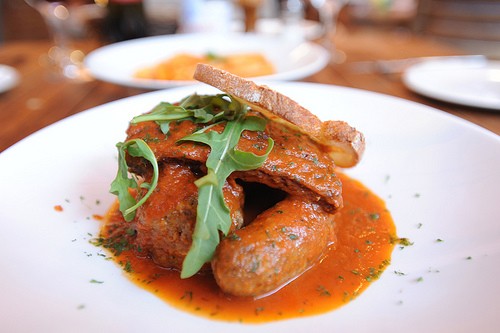 The Barking Crab is a great place to go for…well, crabs…4 lbs of them per order!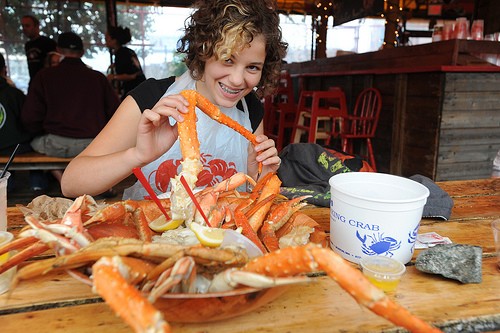 And no trip to Boston is complete without taking the
Cannoli Taste Test
. Try one from Mike's Pastry and the other from Modern Pastry, two famous North End bakeries. It was a split decision in my little group, but I cast my vote for Modern's (the one with the chips).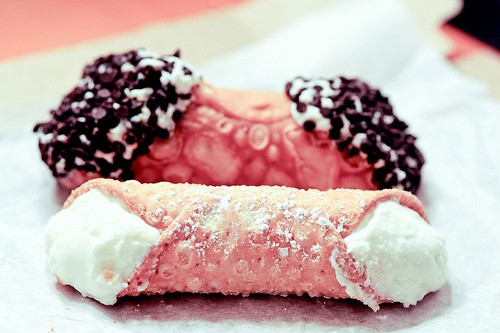 Joan Nova
Joan Nova is the publisher of FOODalogue: Meandering Meals, Musings + Travel which melds her lifelong passions for food, travel, photography and publishing. Her culinary style is bold and colorful with finishing touches that take each dish to the next level. She is an active participant in many online food organizations.