In the gluten free pasta world, "orecchiette" can be impossible to find. Here's how to do it yourself with buckwheat flour.
In the gluten free pasta world "orecchiette" – one of my absolute favorites – is impossible to find. So one day I took some buckwheat flour and started making homemade gluten free orecchiette with my dad :)
That's really how this recipe was born: combine my extreme fondness for "orecchiette" (a kind of ear shaped pasta from Puglia) and my dad's talent in creating homemade pasta in a second… and you get this amazing homemade gluten free pasta recipe!
Look at him go with his pasta machine in this video! Isn't he a legend? Ever since I was little I have never once had fresh pasta that wasn't handmade by my dad!
https://www.youtube.com/watch?v=IxZDfTAGdbA
Now that I challenged him to make it gluten free he though of combining buckwheat with tapioca in order to create a texture that's perfectly comparable with the normal orecchiette noodles. This kind of pasta, that in Italian means "little ears" ("orecchie" = "ears" + "etta/e" = "little") is usually kept a little thicker than normal pasta like penne for example, and thanks to its shape it holds the sauce beautifully!
Since I was a little girl (see how cut this photo of me and my Dad?), I have always been a big fan… I remember asking my parents to cook orecchiette for me every single night, but since it's considered a 'gourmet' kind of pasta, it wasn't very often that I was able to enjoy it.
We use to eat it about a couple of times a month, and those days for me were a real feast!
I remember enjoying every single piece of orecchiette noodles, holding it into my mouth and savoring slowly, enjoying the thicker part on the back of each "ear" and fitting one "orecchietta" into into one other to make every bite taste even richer.
During my gluten free years, this memory didn't fade, but of course it was very hard to relive it… And man did I miss this dish!!
After I finally cooked my self the epic plate of handmade gluten free orecchiette you see in these photos… I asked myself "Why did it take you so long to make your own instead of complaining it was impossible to find?!"
See Also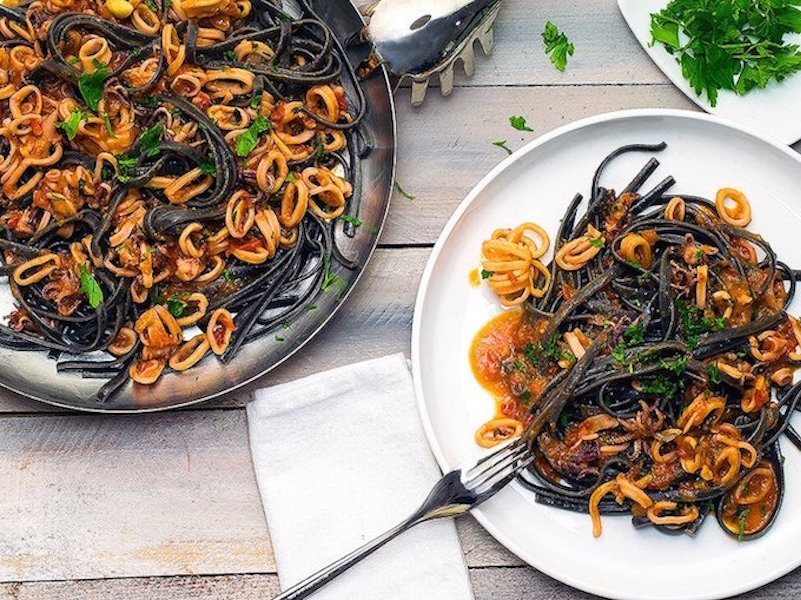 Anyway, I digressed enough for today. Now back to the recipe and the video tutorial I shot at my parent's house back in Italy.
Print
Author:

Ambra Torelli

Yield:

3

1

x
Category:

Gluten Free Orecchiette Pasta

Cuisine:

Italian
For the Gluten Free Orecchiette Pasta:

250

gr Buckwheat

100

gr Tapioca

1

free range egg Yolk

1 tbsp

Olive Oil

130

ml Water
For the Sauce:

1 tbsp

Olive Oil 3 tsp to finish each plate

1

clove of Garlic

4

leaves of Sage

1

sprig of fresh Rosemary

1

pinch Himalayan Salt
Black Pepper

2 cups

fresh Spinach

100

gt shredded Rice Mozzarella
Instructions
Place the flours on a wooden board (or on a large cutting board) and form a hole in the center (like you were shaping a volcano crater). Add the yolk, olive oil and water in the hole little by little and start to knead. You'll finish adding all the water as the dough gets smooth. If the pasta dough is too sticky adjust by adding a bit more cassava flour; if it's too dry, adjust with water.
Knead until the dough becomes an elastic ball, wrap it in Seran wrap so it doesn't dry out.
Take small pieces of dough at a time and shape them into small "ears" with your thumb like you see in the video tutorial.
When all of your gluten free orecchiette are ready, bring a large pot of water to a boil. Add plenty a pinch of Himalayan salt, and cook your orecchiette pasta for about 10 minutes.
In the meantime, start preparing the sauce. Finely chop the rosemary, garlic and sage. Heat up the olive oil in a skillet and, when it starts to sizzle, toss in the chopped herbs and garlic.
Add the fresh spinach in the skillet and let it cook with the cover on for about 10 minutes. Add black pepper and salt and Serve with some of the sauce, meatballs, and top with Parmesan or Pecorino, and a drizzle of fresh Extra Virgin Olive Oil.
Strain the gluten free orecchiette pasta, toss it in the skillet over the spinach sauce, add in the mozzarella and mix well.
Serve and pour one tsp of raw Olive Oil over each plate. Enjoy!!
The sauce I used for this dish is a very simple recipe, quick to make and with a very delicate taste. Alternatively, you can always season your handmade gluten free orecchiette pasta with a rich ragout sauce or you can go with the tradition and opt for the typical Puglia seasoning: Broccoli Rabe…
I can't wait for you to try this recipe and I am excited to have your feedback on it!
Have a great time in the kitchen, and it after this entree you want to enjoy some Italian desserts made Gluten, Sugar & Dairy Free, grab a copy of my "Healthy Italian Desserts Made Simple" that features over 75 amazing recipe and a handy guide on "How To Detoxify From Sugar". I am sure you'll love it!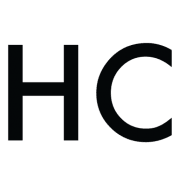 Ambra Torelli
Born and raised in Italy, Ambra is a healthy recipe developer, food and travel writer with a passion for healthy living and wellness. She is the founder of 'Little Bites of Beauty" and the author of the cookbooks "Healthy Italian Desserts Made Simple" and "The AIP Italian Cookbook". She shares her daily food & travel adventures on her Instagram @LittleBitesofBeauty