PARTNER POST — Discover how to take your recipes to the next level with Maille mustard.
Check out these tips to taking your vegan recipe like a tofu scramble or roasted vegetables to the next level of flavor without cheese or animal products.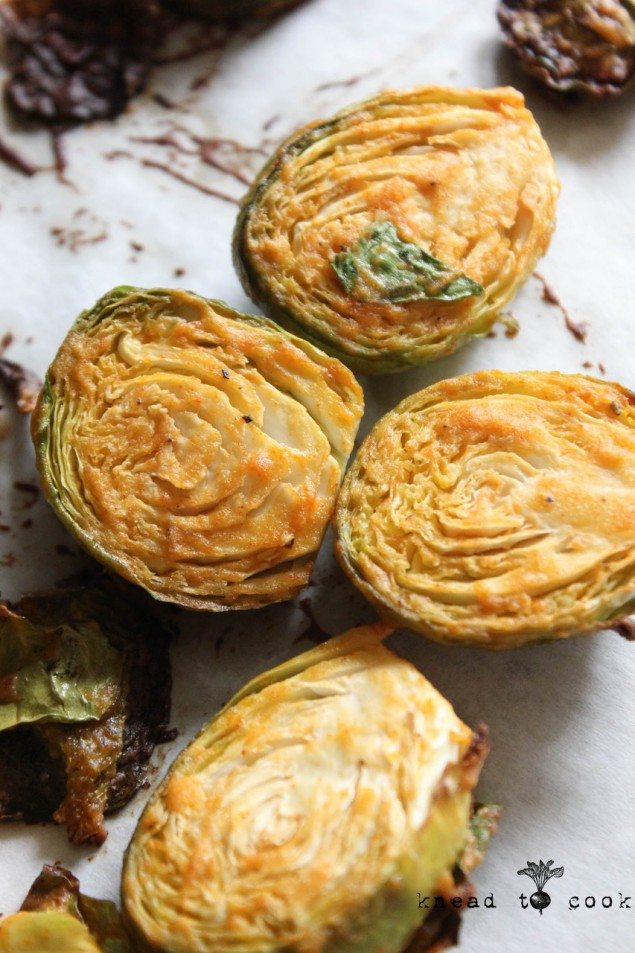 Incorporating flavor into existing recipes or food preparation can seem daunting but going to back to basics can be quite impactful and so simple to do. I've long loved Maille Dijon and have created many recipes using their flavorful Dijons. And let me digress by saying not all Dijons on the market are created equal. La Maison Maille has been producing for more than 267 years. The tradition is kept alive by the team of experts who create the products today, preserving the excellence that defines La Maison Maille in a continual quest for innovation and perfection. It is the attention to detail that sets La Maison Maille apart – the carefully selected ingredients, the nuances of the recipes, the expertise in the methods used and the elegant black and gold packaging.
Maille is currently running a Flavor Heroes Contest that you can enter. All you need to do it tell them how you use a Maille product to enhance your favorite dishes and you can be featured in a recipe video along with winning a 5 piece signature Le Creuset cookware. Click here to enter! And now let me share some ways I incorporate their products into 3 of my favorite dishes.
These vegan brussels sprouts are a wonderful side dish accompanying your chosen protein.  I also love these in a giant mixed green salad.

Dijon Roasted Brussels Sprouts
Ingredients
1 lbs Brussels Sprouts, trimmed and halved
3 tablespoons olive oil
2 tablespoon Dijon mustard
2 teaspoons of fresh lemon juice
1 teaspoon smoked paprika
½ teaspoon of cayenne pepper
Pinch of pink Himalayan sea salt
A few grinds of fresh cracked pepper
Instructions
Preheat your oven to 375 degrees. In a bowl, combine your olive oil, Maille classic Dijon, smoked paprika, salt and pepper. Whisk to combine.
Add your washed and trimmed Brussels Sprouts to your bowl and toss to coat. Line your baking sheet with parchment or a Silpat liner. Place the Brussels Sprouts on the pan in an even layer, avoid overlapping. Bake for 45 minutes or until fork tender and golden.
Add the coated sprouts to your prepared pan and place in the preheated oven to bake.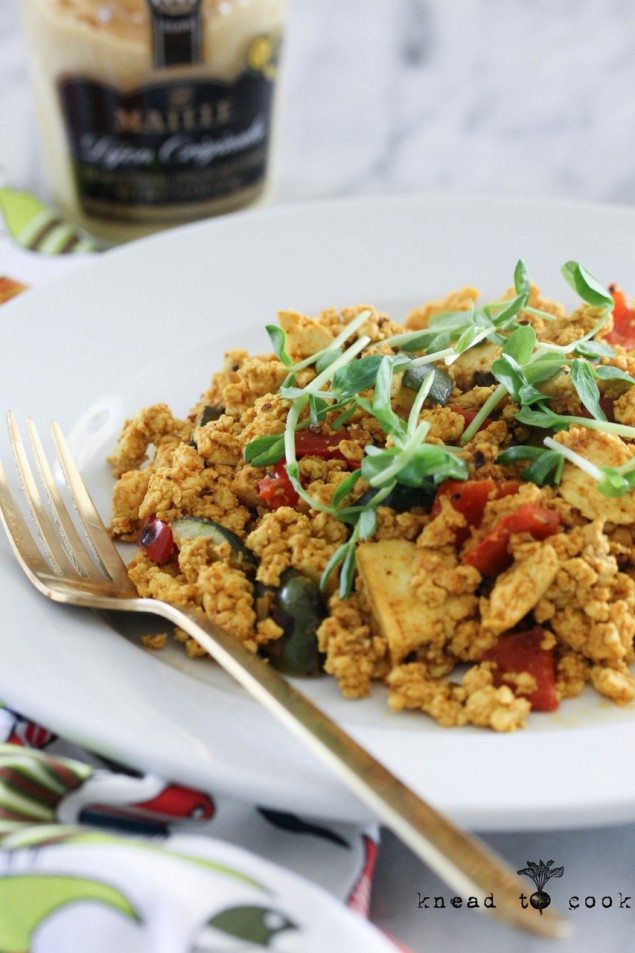 While it is true that an egg scramble naturally has more flavor than a tofu scramble, you can get your vegan dish to have big flavors so you won't even miss the animal protein. With mustard, here's how:

Dijon tofu veggie scramble
Ingredients
1 1 lb block of extra firm tofu
1 tablespoon of coconut oil
1 small zucchini, washed and end trimmed
1 small colored bell pepper, washed and chopped
½ jalapeno, seeded or not depending on your spice preference, diced
4 spring onions, trimmed and sliced
3 cloves of garlic, minced
½ teaspoon of turmeric
½ teaspoon of curry powder
½ teaspoon ground cumin
¼ cup of water or vegetable broth
Salt and pepper
Pea sprouts (garnish)
Instructions
First, remove the tofu from the container and drain. Place on a clean towel and begin to crumble.
Once the tofu is all crumbled, fold the towel over top and place a heavy pan on the top to press the excess liquid out.
While the tofu is pressing, wash and chop your veggies. Into a fry pan, add your oil and once hot – add your veggies to sauté. In the meantime, add your spices and broth or water to a small bowl and whisk to prepare the sauce.
Once the vegetables are softened and browning, add your tofu crumbles. Using a spatula, distribute the tofu amongst the vegetables in an even layer then pour your seasoning sauce over top. Stir to combine totally.
Heat the mixture thoroughly and then serve. I topped mine with pea sprouts but avocado or hot sauce would be perfection as well.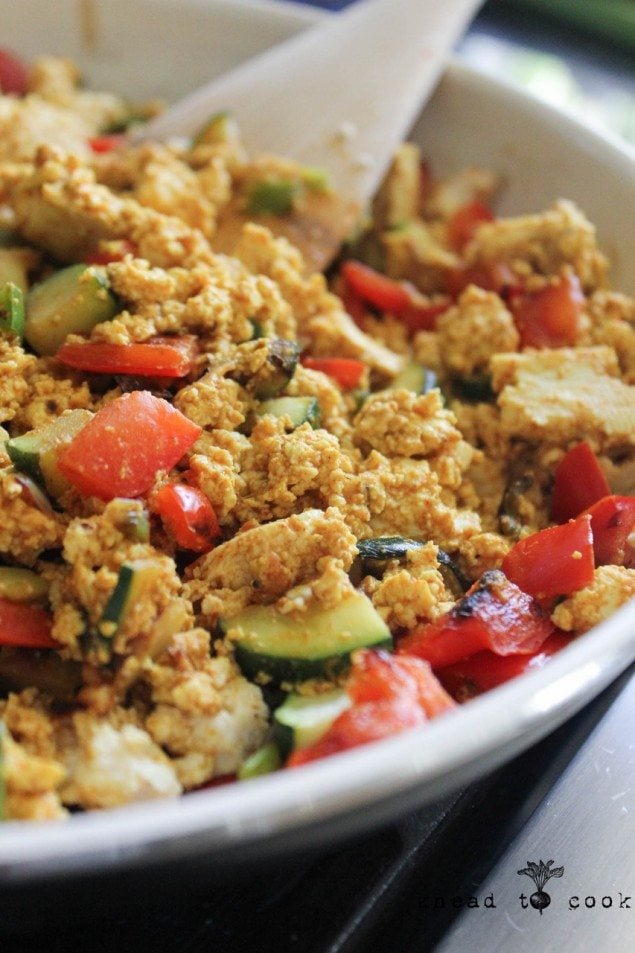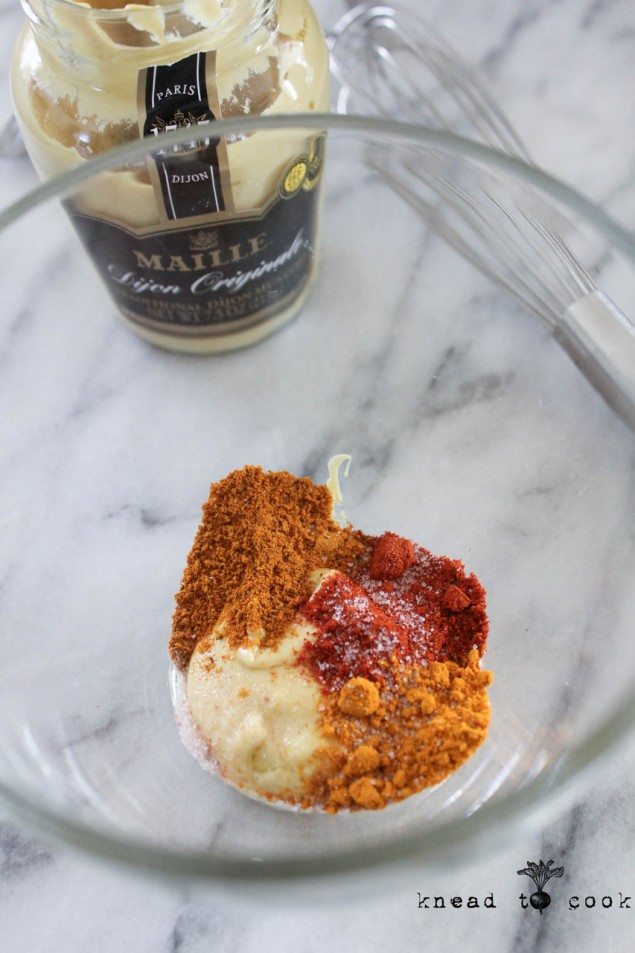 YOU can enter to win some great prizes (check out that Le Creuset set!) for submitting your best tip for using Maille products below!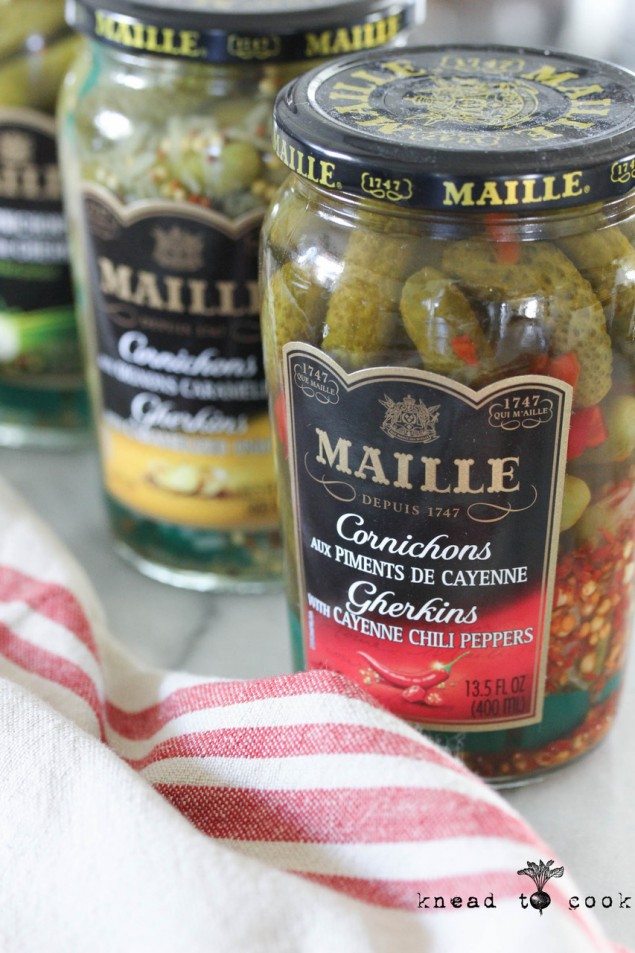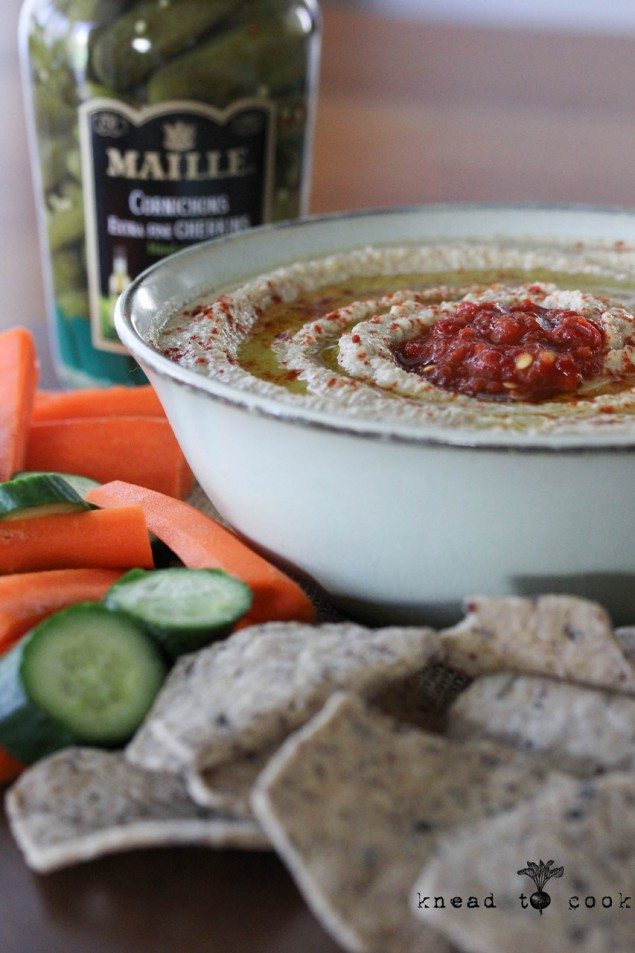 And finally, a bold cayenne chili pepper hummus!
Cayenne Chili Pepper Hummus
Ingredients
1 (15-ounce) can chickpeas
1 lemon juiced (about 2 tbl)
¼ cup tahini
2 cloves of garlic
3 tablespoons of the pickle (cornichon liquid)
2 tablespoons extra-virgin olive oil, plus more for topping
1 teaspoon chili paste or hot sauce
Salt to taste
Optional: smoked paprika to garnish/top hummus
Instructions
To your food processor add the chickpeas, lemon juice, tahini, garlic cloves, pickle liquid, oil and chili paste. Puree until creamy. If the hummus needs more liquid add a bit more pickle liquid. Taste and adjust salt. Serve immediately or store in a lidded container in the refrigerator for up to one week.
Serve with raw veggies, chips, pita chips or bread. Also perfect as a spread on your favorite sandwich or burger.