Looking for some inspiring weekend reading? May we suggest downloading the Honest Cooking iPad Magazine for free?
By Kalle Bergman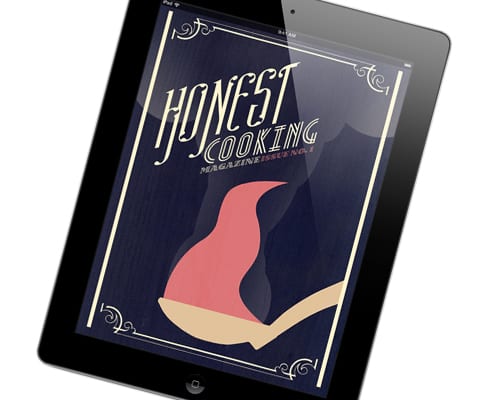 Yesterday, Honest Cooking Magazine was launched in the Apple Newsstand. The free iPad magazine is a spinoff from the Honest Cooking website, and it is a magazine completely focused on interesting stories from the world of food and drink.
With long articles about weird and wonderful food personalities and phenomena from around the world, it is the kind of food magazine we always wanted to read ourselves. And it is rather unique in the world of food magazines, in the sense that it actually does not feature one single recipe.
So if you are seriously interested in food, chefs, cooking, restaurants and drinks – we hope that you will love the longer articles in the iPad magazine. Now, it might be a little geeky, but it's not deep or difficult. It's fun, even if you're not a die hard foodie.
Below, you will find a few screen shots from the magazine – but there is much much more to discover!
The Honest Cooking Magazine is available for free download at https://itunes.apple.com/us/app/honest-cooking-magazine/id590660455?ls=1&mt=8