PRESENTED BY FIJI WATER – SHARE YOUR OWN #HOMETOWNGUIDE HERE
These eateries are proof there are more than suits in the nation's capital.
By Lauren Clason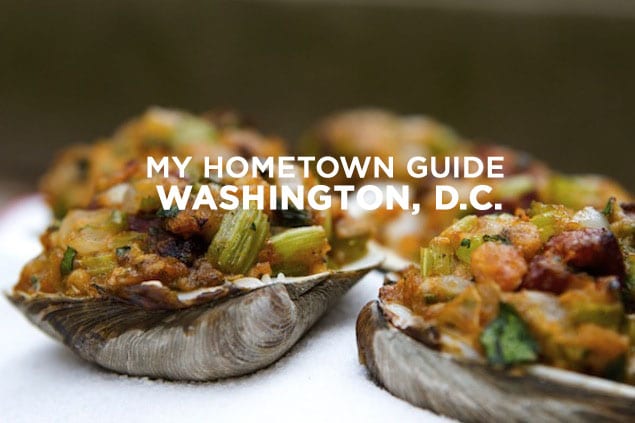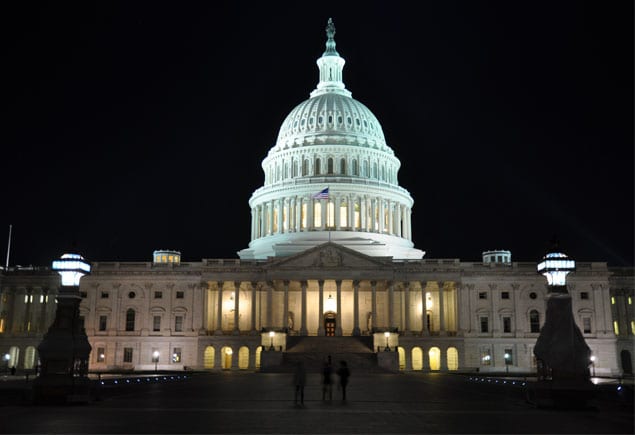 Washington, DC is what I call a small big city: large enough to lose yourself in, yet small enough to easily find your way back out. The international influence here is strong, but that doesn't mean there's any shortage of all-American burgers and ice cream. Each neighborhood has a distinct atmosphere: the preppy cool of Georgetown, the hipster chic of 14th Street, the quiet elegance of Penn Quarter, the downtown bustle of Dupont. The flavor is in the air as much as in the food. Here are my five favorite areas of Washington, D.C.
(And in case you were wondering, Frank Underwood's favorite dive, Freddy's BBQ Joint, isn't real. I know, I know. It broke my heart too.)
1. Georgetown – Farmers Fishers Bakers, The Good Stuff Eatery, Thomas Sweet's
www10.aeccafe.com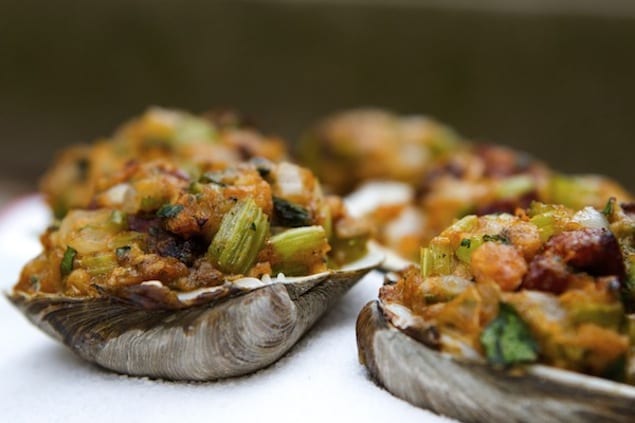 www.blog.cityeats.com
Nothing beats summer in DC, and the best place to spend it is on the Georgetown waterfront, with the monuments and the Kennedy Center as a backdrop to a plate full of seafood and a drink on special. Enjoy a mussel pot down on the main plaza at Farmer's Fisher's Baker's, or a free-range burger and toasted marshmallow shake from celebrity chef Spike Mendelsohn's Good Stuff Eatery on the cobblestone-lined sidewalks of M Street. (Though good luck to you if you're in heels.) Before you leave, do yourself a favor and make the trip up Wisconsin Avenue to Thomas Sweet's ice cream shop.
Farmers Fishers Bakers
3000 K Street NW
Washington, DC 20007
Phone (202) 298-8783
Website
The Good Stuff Eatery
303 Pennsylvania Ave SE
Washington, DC 20003
Phone (202) 543-8222
Website
Thomas Sweet's
3214 P St NW
Washington, DC 20007
Phone (202) 337-0616
Website
2. 14th Street – The Gibson, Barcelona Wine Bar, Bar Pilar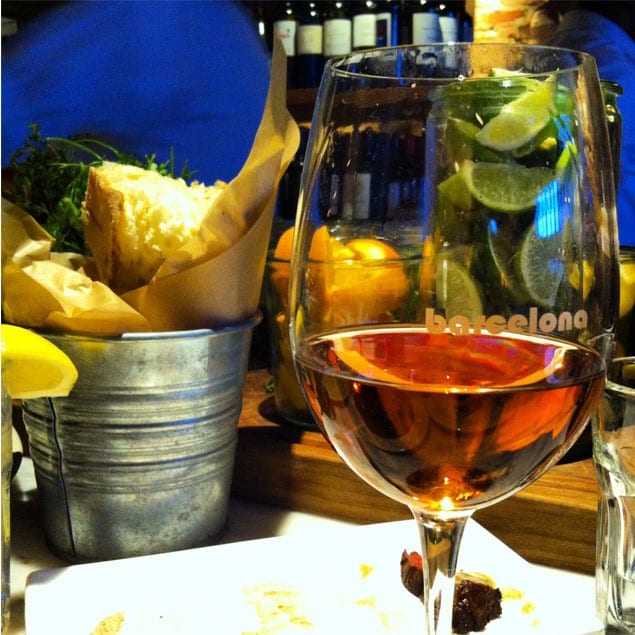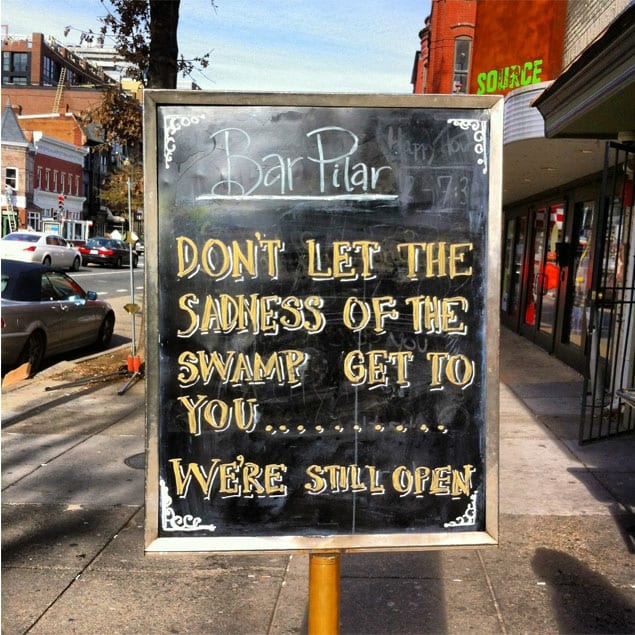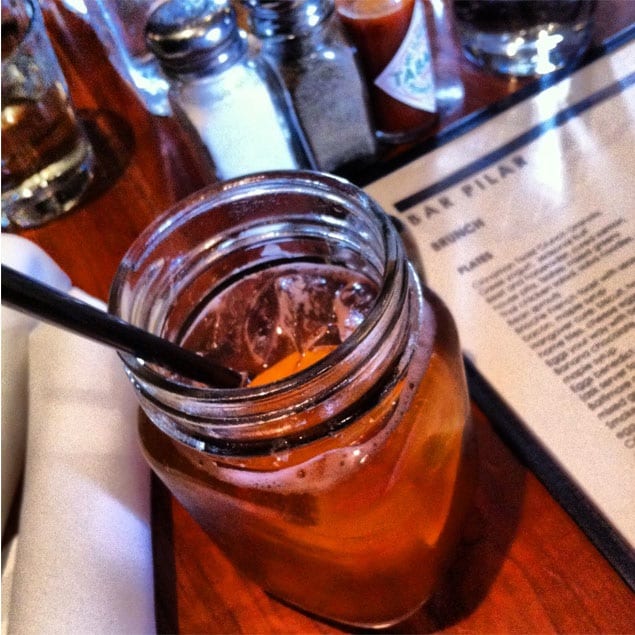 If there's a new restaurant or bar opening up, there's a pretty good chance it's along 14th Street or the U Street corridor, the trendy dive bar/live music neighborhood where you're always surrounded by plenty of plaid and distressed leather. The breakfast bowls at Bar Pilar, so named for Ernest Hemingway's fishing boat, are a fabulous way to start the day. You should end your day with a selection of the never-ending tapas and a glass of tempranillo at Barcelona Wine Bar, who has a spacious outdoor patio complete with heaters and faux fur blankets for the cold weather. Or do your best to locate the hidden Prohibition-style bar The Gibson, who releases a new menu of cocktails each season.
The Gibson
2009 14th St NW
Washington, DC 20009
Phone (202) 232-2156
Website
Barcelona Wine Bar & Restaurant
1622 14th St NW
Washington, DC 20009
Phone (202) 588-5500
Website
Bar Pilar
1833 14th St NW
Washington, DC 20009
Phone (202) 265-1751
Website
3. Eastern Market – Cava Mezze, Eastern Market, Ted's Bulletin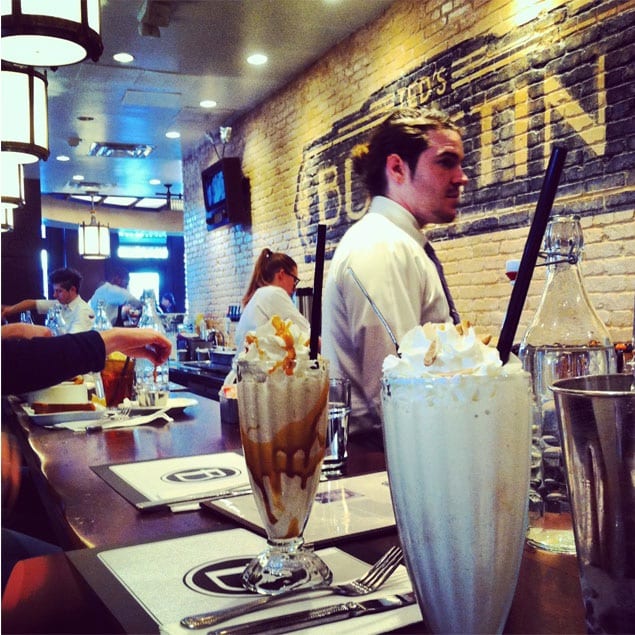 My favorite neighborhood of DC, Eastern Market has the relaxed local atmosphere of your hometown, with all the restaurants and artsy folk of a big city. Each weekend, the market stalls open to sell fresh produce, meat, pickles, olives, tapenades, salsas, artwork, furniture, vintage finds, jewelry, scarves, clothing and photography. Barracks Row is home to a slew of restaurant gems. Cava Mezze is an intimate Greek tapas bar offering up dishes like souvlaki and their famed flaming cheese. (If you're feeling brave, ask for a tequila beer.) If you're in the mood for an old-school atmosphere, check out old soda shop atmosphere of Ted's Bulletin and have one of their homemade pop-tarts (bacon and peanut butter!) or boozy milkshakes.
Cava Mezze
527 8th St SE
Washington, DC 20003
Phone (202) 543-9090
Website
Eastern Market
225 7th St SE
Washington, DC 20003
Phone (202) 698-5253
Website
Ted's Bulletin
505 8th St SE
Washington, DC 20003
Phone (202) 544-8337
Website
 4. Dupont – Lauriol Plaza, Hank's Oyster Bar, Mandu
www.lauriolplaza.com
A rambunctious, fratty bar scene mixes with the international culture of Embassy Row in Dupont Circle. The best Central/South American food in the District can be had at Lauriol Plaza, which gives you the option of small plates but who also isn't afraid to dish up a heavy-handed entree. Hank's Oyster Bar is the staple oyster spot in DC, and the only place I have found blood clams so far. Their cocktail menu is also worth spending some time on; I'm a whiskey girl, so I recommend and Old-Fashioned, Telephone Call From Istanbul, or Wolf in Sheep's Clothing. In the mood for Korean? Check out Mandu.
Lauriol Plaza
1835 18th St NW
Washington, DC 20009
Phone (202) 387-0035
Website
Hank's Oyster Bar
1624 Q St NW
Washington, DC 20009
Phone (202) 462-4265
Website
Mandu
1805 18th St NW
Washington, DC
Phone (202) 588-1540
Website
5. Penn Quarter – Paul, Sei, Oyamel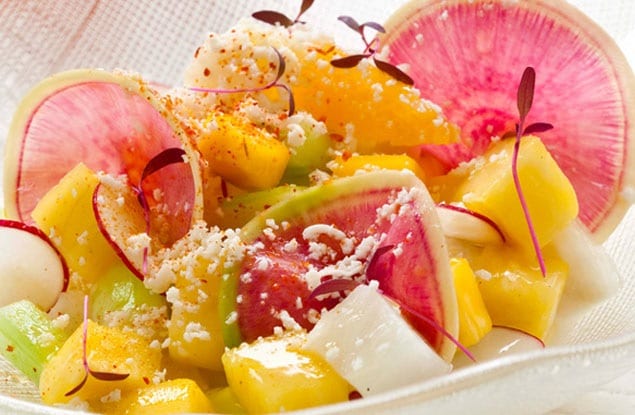 www.oyamel.com
There's a quiet sophistication to Penn Quarter, an offshoot of our sorry "Chinatown" and home to many government office buildings. It's proximity to the White House and the Capitol probably has something to do with it's low-key energy, and for the upscale foodie spots here. Jose Andres has many a restaurant in this area, including Oyamel, which features the world's best guacamole. Nearby Sei boasts DC's best sushi, and the popular Parisian bakery Paul sits right on the peaceful Navy Yard memorial.
Paul
801 Pennsylvania Ave NW
Washington, DC 20004
Phone (202) 524-4500
Website
Sei
444 7th St NW
Washington, DC 20004
Phone (202) 783-7007
Website
Oyamel Cocina Mexicana
401 7th St NW
Washington, DC 20004
Phone (202) 628-1005
Website