PRESENTED BY FIJI WATER – SHARE YOUR OWN #HOMETOWNGUIDE HERE
The San Francisco Bay Area is a a "Mecca" of good food – you will find cuisines from all parts of the world, from authentic to fusion, there's something to suit every tastebud.
By Mansi Desai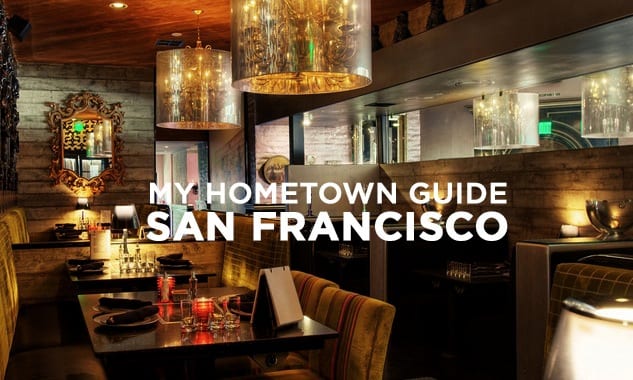 1. The Greens Restaurant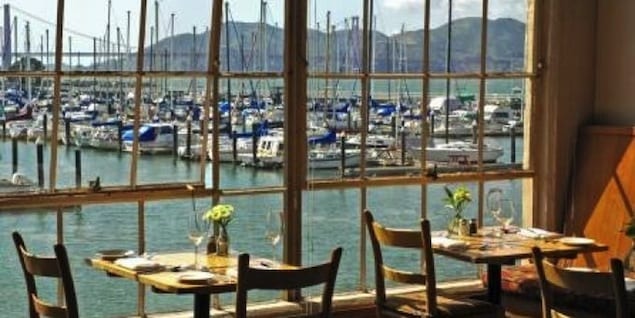 This up-scale Vegan restaurant located in Fort Mason, San Francisco, The Greens overlooks the bay and makes your dining experience extra special by providing you with terrific views of the Pacific ocean and the great Golden Gate Bridge. But what really sets it apart is the fresh, organic produce, bought from the Farmers market that gathers every Saturday at the SF Ferry Building in Embarcadero – it then gets into the hands of Chef Annie Somerville, who weaves her magic and transforms it into delectable food that will tingle your tastebuds. And their Menu is just spectacular – every entree is unique in its use of ingredients and pairing of flavors. No matter what you order, you will love it. But my personal favorites are the Pecan cherry bread with maple butter and the Wild Mushroom and Leek Pizza.
The Greens
2 Marina Boulevard
Fort Mason Building A
San Francisco, CA 94123
Phone 415.771.6222
Website
2. Falafel Etc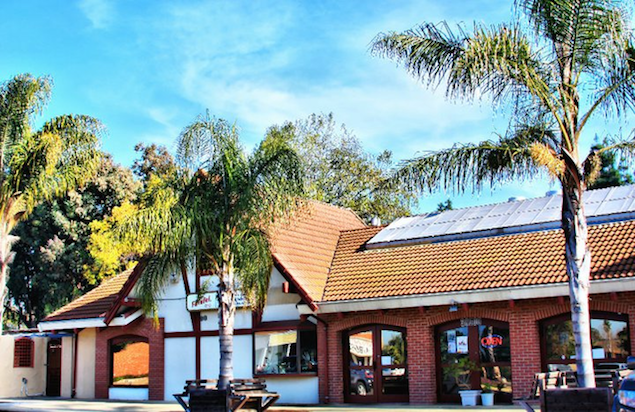 http://www.falafeletc.com
If you love Falafel, or Greek food in general, then you have to try this hidden gem located in Fremont, CA. It does not have a website to boast of, but check it out on YELP and you'll know that they serve the best Falafels in the whole bay area. Not many people know about this place, especially because it's not very prominently located. However, recently, word-of-mouth has given it the popularity that it deserves. They have the softest Pita breads, and the falafels are warm, moist and perfect, just how they should be! and the sauces and sauteed onions that they serve along with their Falalfel wraps take the flavor factor to a higher level. They have a patio seating with a nice fountain in the middle for cool summer days. Check them out on Yelp, and go get yourself the best Greek food in the bay area.
Falafel Etc
39200 Fremont Blvd
In the Gaslight Square
Fremont, CA 94538
Phone (510) 795-7170
Website
3. La Fondue
http://www.lafondue.com
If a romantic dinner for two is on your mind, then there's nothing better than a pot of Fondue to create and enhance the mood. La Fondue, located in Saratoga, CA, is the best place to enjoy the ambiance and flavor of a romantic dinner. Their wide selection of Cheese and Dessert Fondues will cater to every individual. They also have a buffet-style dinner for two. The Spinach Artichoke Cheese Fondue and the Flaming Tortoise Dessert Fondue are my personal favorites.
La Fondue
14550 Big Basin Way
Saratoga, CA
Phone (408) 867-3332
Website

4. Nirvaanah Ice Cream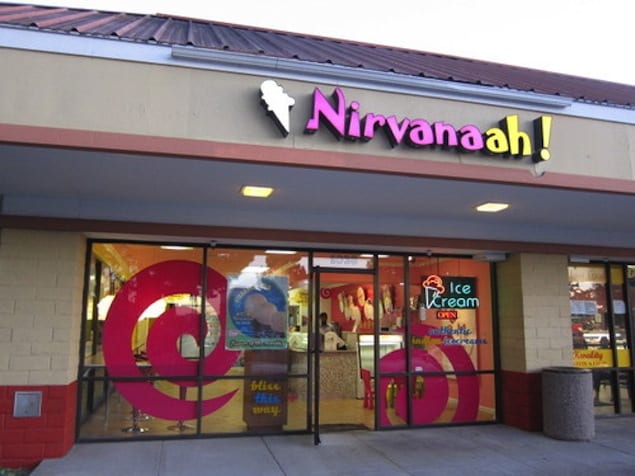 This one is primarily for Indians in the US who miss the local flavors of ice cream that we could relish back in India. All eggless ice creams served in traditional flavors like Chickoo, Butterscotch, Rajbhog, Halwasan, and Mitha Paan, to name a few, Nirvaanah will transport you back to the happy memories that you shared with friends and family back in your country. Check them out in the Fremont or Sunnyvale location. They also specialize in unique Ice Cream cakes which will take your dessert to a new level. So if you haven't tried them yet, I urge you to run today, and come back here to thank me for the tip!
Nirvaanah Ice Cream
1038 E, El Camino Real
Sunnyvale, CA 94087
Phone (408) 781-1743
Website
5. Amber Indian Restaurant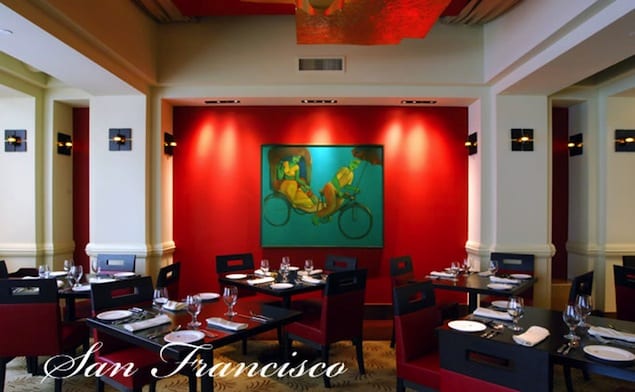 http://www.amber-india.com
For people who enjoy Indian food, Amber might not be a new name. However, it is still the best place to enjoy Indian food customized to the US palate by Chef Vijay Bist. Located in the hip and happening Union Square area of San Francisco, Amber India boasts a menu that is filled with fresh local produce that reflects the mood of the city. Amber has several branches, but the best one to visit is definitely the SF restaurant. It has several unique recipes like the Ferry Market Subj Chettinad, the Badam Bhara Baingan and the Chilli Cheese Kulcha, which will leave your mouth watering. Top it off with the Mango Creme Brulee for an amazing eating experience that equals none other.
Amber India
25 Yerba Buena Lane
San Francisco CA 94103
Phone 415-777-0500
Website