PRESENTED BY FIJI WATER – SHARE YOUR OWN #HOMETOWNGUIDE HERE
#myhometownguide showcases the best of the best in wine country of Sonoma, California.
By Kathy Gori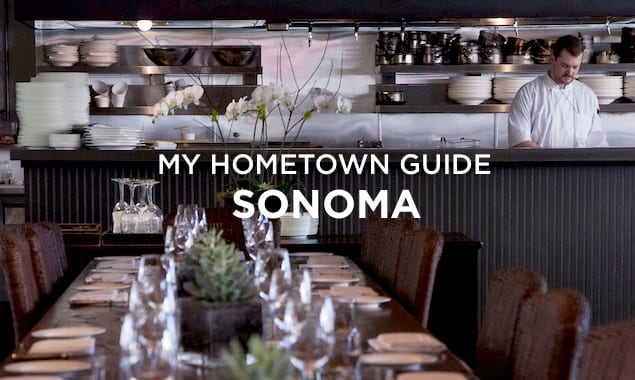 I'm so glad to have the opportunity to share my hometown of Sonoma with you! For years we dreamed of living in Sonoma. Every chance Alan and I got, we'd leave our house in Santa Monica, take whatever script we were working on at the time and head north to Wine Country. I grew up 50 miles from here In San Francisco. As a kid, I spent my summers in Sonoma County at the Russian River, a place where nearly every other blue collar family from the city went on vacation. It took me longer to get around to rediscovering Sonoma however. That happened after my parents moved from San Francisco and bought a house here. Alan and I started coming up for Christmases, and Thanksgiving, and before long we were hooked. Since we're screenwriters and have always worked from home, we're fortunate enough to be able to live anywhere with an internet connection. So about 5 years ago, while staring at our office wall in Santa Monica we thought, hey, we can stare at an office wall in Sonoma. It'll be just the same except when we go outside there'll be this: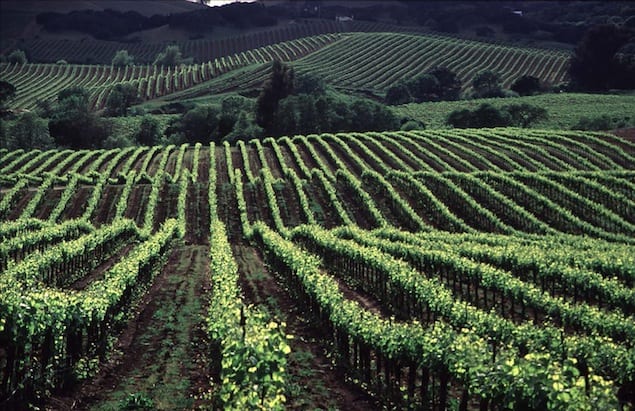 It was a total no brainer, we moved. If you're not familiar with it, the town of Sonoma is smack in the heart of California's Wine Country. It's home to some of the greatest wineries in the world No wonder Sonoma is the number 1 wine destination in the country. It's not uncommon to find signs like this on the street corners. onomas City Hall is located in the center of the Sonoma Plaza, the largest plaza in the state. The Plaza is the center of Sonoma and a reminder of my town's start as the capital of Mexico's Alta California, and later the capital of the short lived Bear Flag Republic. You've probably heard Sonoma's close knit. We like to hang out together, especially at the Tuesday night Farmers Market. Even though we're known for our wine we're also a foodies paradise. Farm fresh, sustainable agriculture is the name of the game here. Artisanal meats and cheeses, the freshest fruits and vegetables in season because after all, nothing goes better with wine than food. Whenever someone asks me where to go and what to do here there's always so much, it's hard to narrow things down, but if I had to make a short list here are my Top 5 Places To Go in Sonoma.
1.The Basque Boulangerie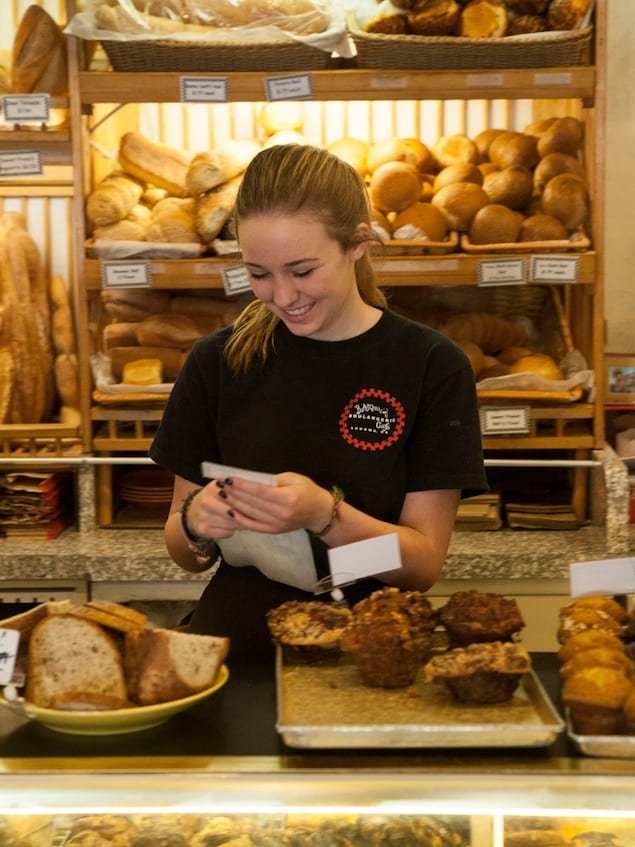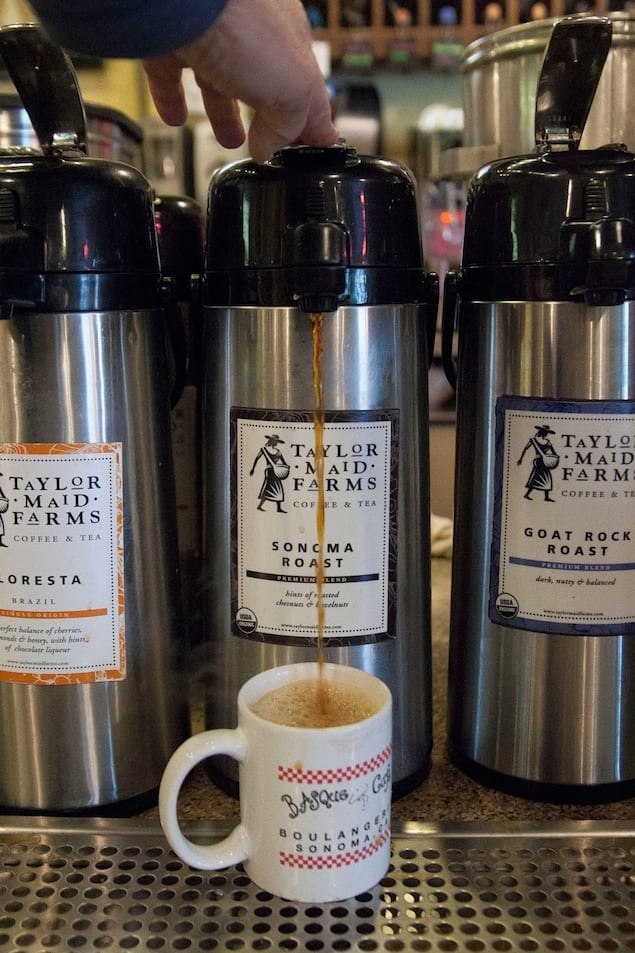 Always buzzing, The Basque Boulangerie is the beating heart of Sonoma and the place the locals gather in the morning for Taylor Maid Organic coffee or tea, breakfast and the latest news. The Boulangerie bakes their own Sonoma County Harvest Fair award winning breads, and lately have even added gluten free breads and pastries to their long list of goodies. They're open from 6 am to 6pm serving breakfast, lunch, coffee, tea, sodas,and wines. I always say every single friend I have in this town I made at the Basque, even before we moved here.The Regulars (I'm one) are friendly and always willing to give a tip to visitors, about their favorite winery or out of the way special place to go, or must see or do event happening at any given time of the year. So start your day in Sonoma at The Basque.
The Basque Boulangerie
460 First Street East, Sonoma, CA 95476
Phone (707) 935-7687
Website
2. Sonomas Best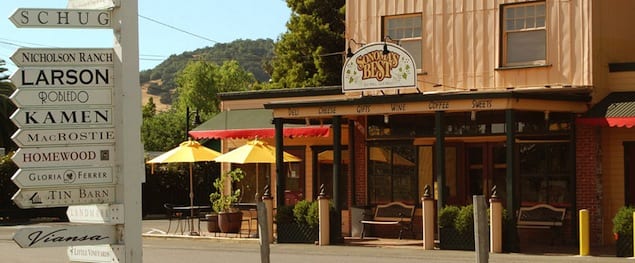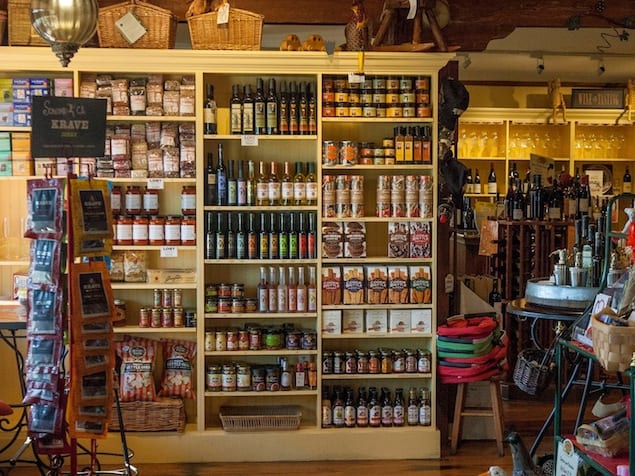 For the best of the Sonoma Valley all gathered together in one place. Sonoma's Best Historic Market is situated in a 100 year old store on East Napa Street. They curate some of the best culinary items that locals produce. Mustards, olive oils, jams and jellies, they've got them. You can pick up a sandwich and a bottle of something cold for your biking tour of the valley. Enjoy their amazing tasting room, voted the Best Place to Buy Wine in Sonoma where owner Tom Jenkins donates all the money from the wine tasting to Sonomas No Kill Animal Shelter Pets Lifeline. You can also take home some delicious local Cocoa Planet Chocolate for "later".
3. The Girl and The Fig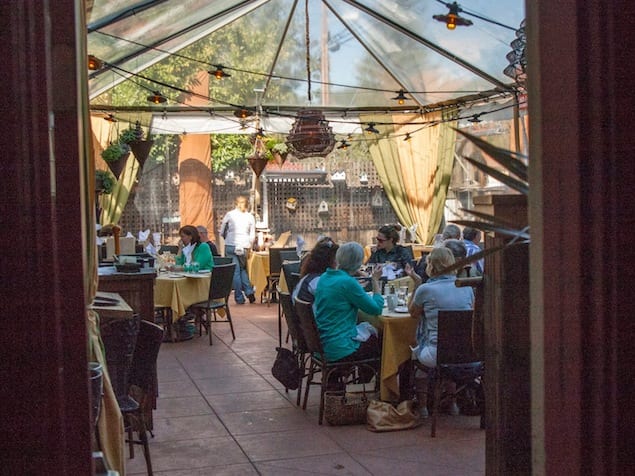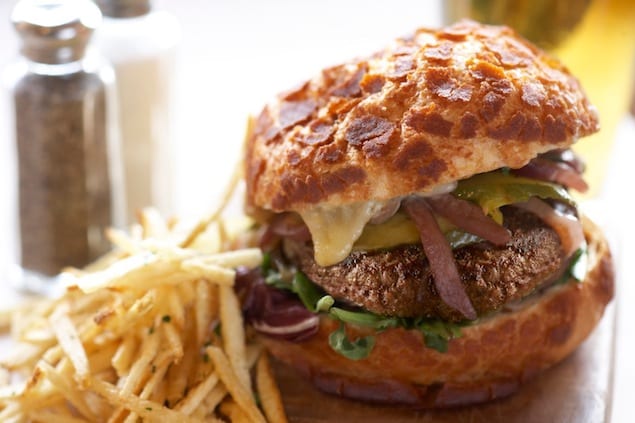 Sonoma's Best Brasserie located on the ground floor of the Sonoma Hotel, vintage 1880. The Girl and the Fig is like a little bit of Paris in the heart of Sonoma with their Salon de Fromage offering the finest cheeses, to the long ornately carved 19th century hotel bar, their dining garden, but most of all their Hamburger, which I consider the best in town! If you're in Sonoma and want a burger, run do not walk to this place. Get it on their home baked Dutch Crunch Roll, with Cambazola cheese, pickled onions, and either frittes or a side salad, you will not be sorry. Seriously. I promise you. There are also great alternatives there for vegans or vegetarians. If a Hamburger is not your idea of lunch or you crave something very Sonoma remember this was once the Northern Capital of Mexico which brings me to my next selection.
The Girl and The Fig
110 west spain street
Sonoma
Phone (707)938-3634
Website
4. El Molino Central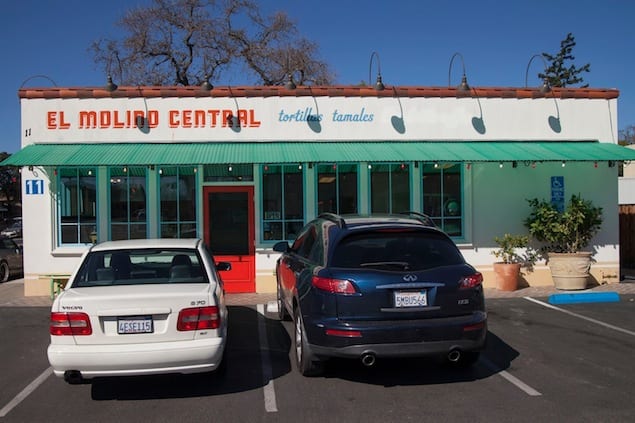 If Mexican food is your thing , and it's most definitely mine you will love this place. First, everyday they stone grind their own organic corn which is grown in Nebraska by Bernard Ferrigan. They're old school, using stones, corn, and water. That's it. If you want to watch, get there at 11:00 am. the public is welcome. Then grab some of those fresh hot tortillas for yourself in the form of tamales and any number of other dishes including their 18 ingredient Oaxacan chicken mole, made from scratch. My personal favorite is the Pumpkin Tamales and the Chicken Mole Poblano Tamales in Banana Leaf. If you're looking for breakfast and want Guajilo Chile Chilaquiles get there before 11:00 am, you won't be sorry. The restaurant is casual, with a large parking lot in front and in back. It has tented outdoor seating with heaters, there is no seating inside. The food can be taken away and there is also a selection of some chilled items to reheat at home.
El Molino Central
11 Central Ave, (along Hwy 12)
Boyes Hotsprings, CA 95416
Phone (707)939.1010
Website
5. El Dorado Kitchen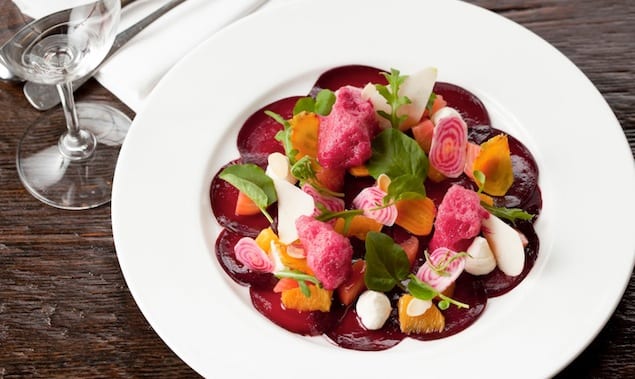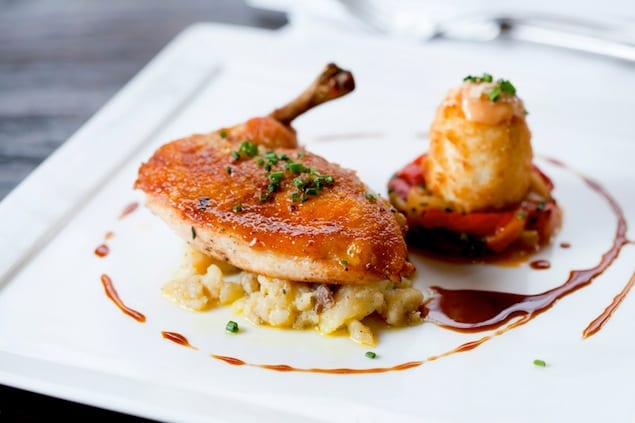 The El Dorado Kitchen is located right off the plaza in the landmark elegantly renovated El Dorado Hotel. If you want seasonal, locally sourced amazingly prepared food this is where I send you. Executive Chef Armando Navarro, trained under some of the best chefs at Le Bernardin, Jean Georges and Daniel Boulud. He returned to California and worked at Jardiniere and Masa's before relocating to Redd in Yountville as the Chef de Cuisine. Now Sonoma's got him! I love this guy's food. Pictured above is the Roasted Young Beet Salad- goat cheese mousse, citrus segments, granny-smith apple, watercress, arugula, candied pistachio, beet foam, citrus vinaigrette. The final picture is of the delectable Organic Petaluma Chicken- olive oil smashed potatoes, Scottish egg, piperade chicken jus. This is why it's our go to place for birthdays, anniversaries, Valentines Day, or what the hell, any time we want a fabulous meal! As to the places that originally made Sonoma famous, the Wineries . I asked around and here are some recommendations from the locals. Patz & Hall, Scribe, Sojurn, Kamen, Wellington Vineyards. There are dozens more and I can't name all of them but that's a start. So, this is my Sonoma. This is where we go regularly, the places we love. This is where we take our friends when they come to town. I hope you'll come visit us too.
El Dorado Kitchen
405 First Street West
Sonoma, CA 95476
Phone (707)996-3030
Website