PRESENTED BY FIJI WATER – SHARE YOUR OWN #HOMETOWNGUIDE HERE
This is a pretty tough #myhometwonguide to put together considering what Monterey as to offer food wise. Seafood, Italian, Mexican– it's all here and it's all fantastic. From the old canning district of Cannery Row and Fisherman's Wharf to neighborhood eats and downtown Monterey, almost every corner offers culinary greatness. I tried my hardest to narrow down the hundreds of restaurants to only five–you will just have to come and visit to see what else it has to offer!
By Mallory Davis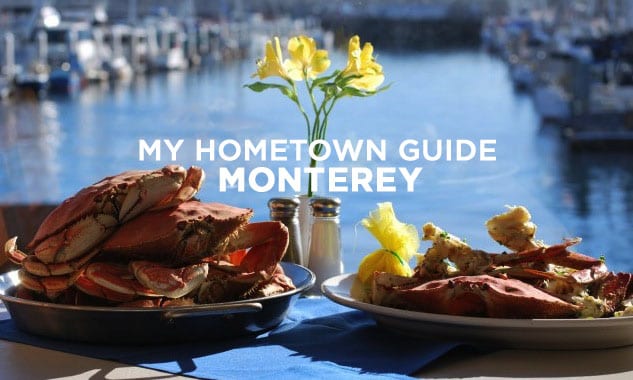 1. Lalla Grill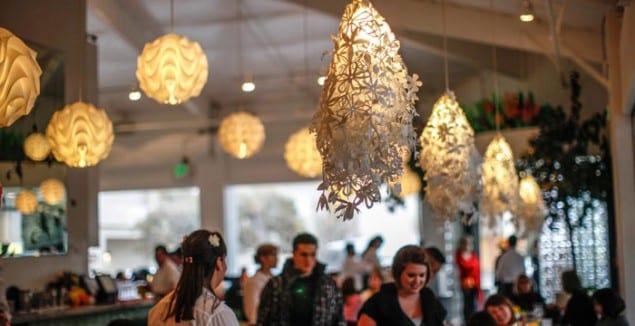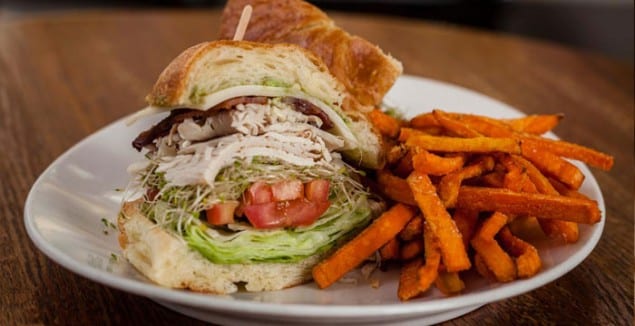 www.lallagrill.com
Modern but cozy are the words that come to mind about Lalla Grill, or I like to call Lalla's for short. There are big booths inside or a cozy patio with a fireplace that is always on outside in the seating area. Once you are sat, you are given a bowl of house made sweet potato chips that are very addicting and a preview of what's to come on the menu. The menu also offers local and organic fare with a touch of uniqueness including goat cheese ravioli, caprese salad flat bread, the nacho burger and for dessert; a crème brulee waffle. Sunday brunch is definitely a favorite featuring egg tacos and bottomless mimosas (yum!). The owner, Pat Ottone, has been a restaurant owner in the area for decades and has never failed to create creative atmospheres and food items. Let's just say I am not a stranger to Lalla's whatsoever.
Lalla Grill
1400 Del Monte Center
Monterey, CA 93940
Phone (831)324-4632
Website

2. Turtle Bay Taqueria
This is my favorite place to go on a Friday night for dinner. Located a street over from
Monterey's downtown, Turtle Bay is more than likely to catch your eye with it's bright colors and festive music blaring from its' speakers. You can sit and eat the house made tortilla chips brought to you or watch the chefs prepare your meal. Recipes from the traditional cultures of Southern Mexico and Belize come together on your plate in the form of a salad, tacos, bowls, or wraps. Each with spices and marinades imported from Mexico. Each plate tastes so fresh and so savory it's guaranteed to become a Friday dinner tradition. Turtle Bay is owned by the award-winning Fishwife restaurant located in Seaside and Pacific Grove.
Turtle Bay Taqueria
431 Tyler Street
Monterey, CA 93940
Phone (831) 333-1500
Website
3. The Wild Plum Café and Bakery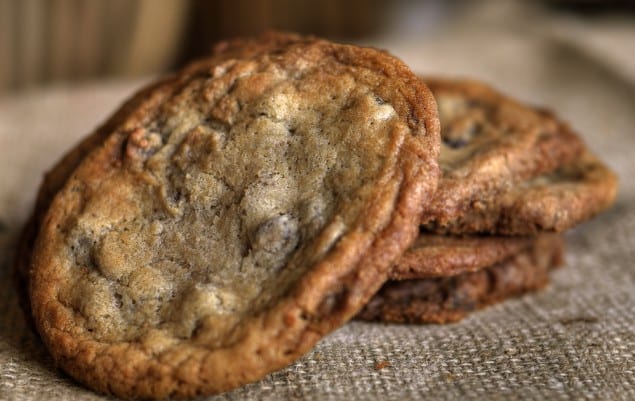 www.thewildplumcafe.com
Monterey is covered in bakeries and cafes alike. You really cannot go wrong, but when I'm craving a caramel macchiato or Mediterranean style sandwich (I recently found out they offer gluten free bread!), the Wild Plum is always at the top of my list. Located in Old Town Monterey, a small but charming café houses food items that pack a big punch. Owner and head chef Pamela Burns, is really thankful for the food and produce this area creates locally. She is very passionate about the local community and her concept of fresh, organic, and sustainable American bistro fare. She has been creating seasonal and delectable food items for over 11 years at the Wild Plum as well as catering on the side. I have been told by many fans of hers that the giant chocolate cookies are like nothing else they have ever tasted.
Wild Plum Café and Bistro
731 Munras Avenue
Monterey, CA 93940
Phone (831) 646-3109
Website

4. Tarpy's Roadhouse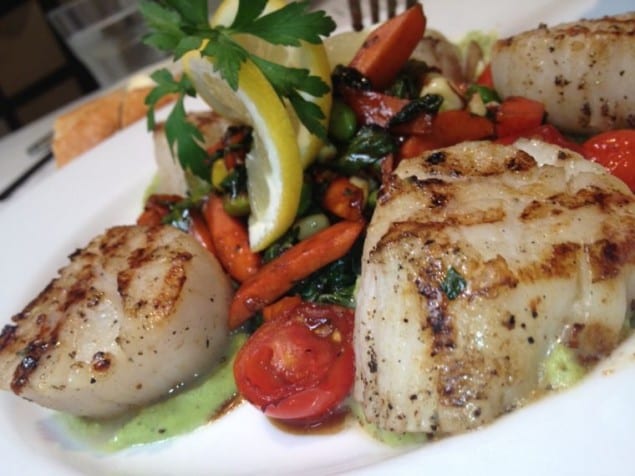 www.montereycountyweekly.com
Located right off Highway 68 on the way to Laguna Seca is a 1917 roadhouse that now houses one of the most popular restaurants for group dining for the past 22 years. The rustic interior has kept a lot of the original furnishings and architecture of when the roadhouse was originally built. If you choose to eat one of the many dishes that feature meat, you are in for a treat. The wood-burning grill adds mouth-watering flavors to the wild game and other meats. My favorite are the smokey baby back ribs–my favorite part being the smokey! A great wine list stacked full of local wineries accompanies each dish. The owners also own two other popular restaurants in the area called Montrio and Rio Grill in Monterey and Carmel respectively. And do not forget the dessert menu featuring my other favorite–Chocolate Peanut Butter Mousse Cake. Yum!
Tarpy's Roadhouse
2999 Salinas Highway
Monterey, CA 93940
Phone (831) 647-1444
Website
5. Café Fina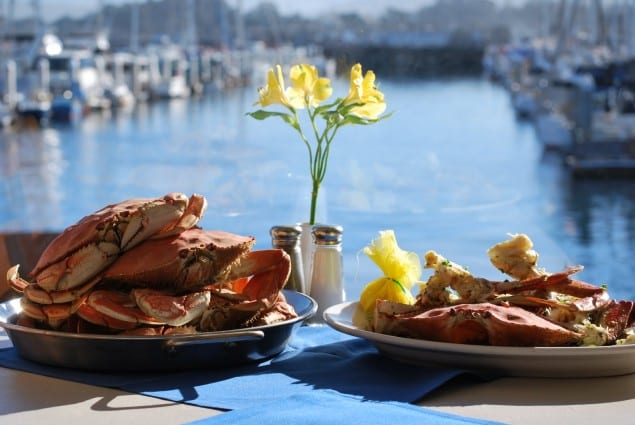 ediblecomplex-mcweekly.blogspot.com
You can't visit Monterey and not have seafood or Italian so I had to highlight at least one. It was hard to narrow down but located on Monterey's Fisherman's Wharf #1 is Café Fina owned and operated by local fisherman Dominic Mercurio. He has been serving customers for over 25 years at Café Fina and also across the way at Domenico's (and equally delicious!) so he knows what he is doing. All pastas, including raviolis, are made in-house and are a must if you have room that is, after a plate of freshly caught sand dabs, crabs, or lobster– just to name a few. Sit inside and admire the Italian décor and look out to the glittery Monterey bay or sit outside and experience the sights and smells of the local wharf. Dominic Mercurio offers local produce that he has grown on this own land as well as seafood he and family members have caught in the bay. Make sure to have a meal here and you will truly have an authentic, memorable, and mouth-watering feast courtesy of one of the longest standing families in Monterey.
Café Fina
47 Fisherman's Wharf #1
Monterey, CA 93940
Phone (831) 372-5200
Website

Let my hometown guide of my favorite restaurants help guide you through your next culinary adventure in Monterey, California. You can fit all of them in in just a weekend and  you will not regret a bite OR view.