PRESENTED BY FIJI WATER – SHARE YOUR OWN #HOMETOWNGUIDE HERE
From breakfast to after dinner cocktails, here are the top 5 places to eat, drink, and relax in the South County of the Berkshries.
By Molly Nugent
1. Barrington Bagel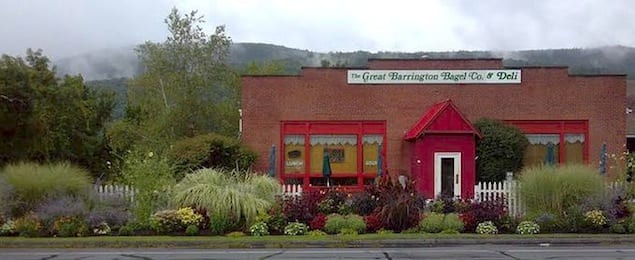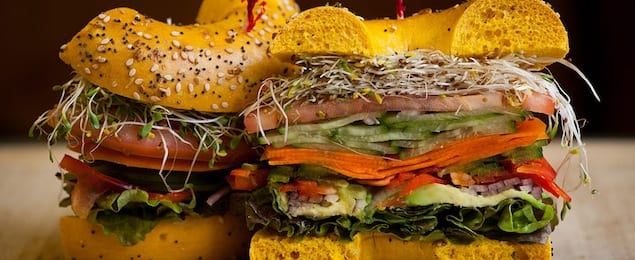 www.gbbagel.com
Barrington Bagel is a great go-to spot to start off the day. While I like to be adventurous when it comes to dinner, I tend to stick to the basics for breakfast. Something I know is going to be good, consistent and have an unpretentious vibe first thing in the morning. That is why I always end up at the Great Barrington Bagel Company & Deli. Or as everyone calls it, "GB Bagel."
Here you will find excellent sandwiches, New York style bagels, seventeen different flavors of cream cheese to choose from, as well as amazing soups and salads. I swear every time I get sick, it's their Chicken & Matzo Ball Soup that cures me. They call it Jewish penicillin for a reason.
The staff is always very friendly and likely to remember your name. Don't be intimidated if there is a long line out the door. It moves along quickly and the food is worth the wait!
Barrington Bagel
777 Reed St
Great Barrington, MA
(413) 528-9055
Website
2. Baba Louie's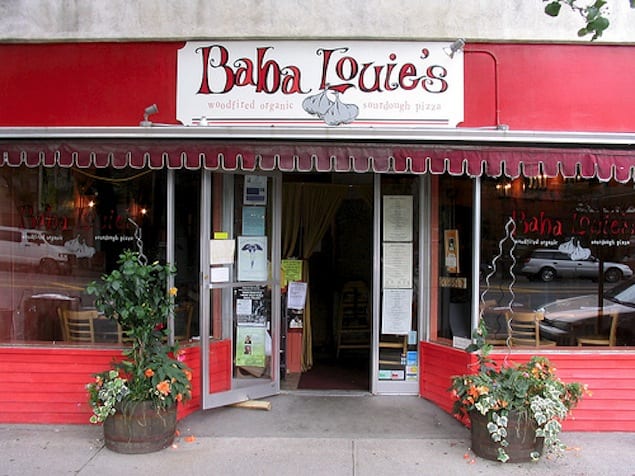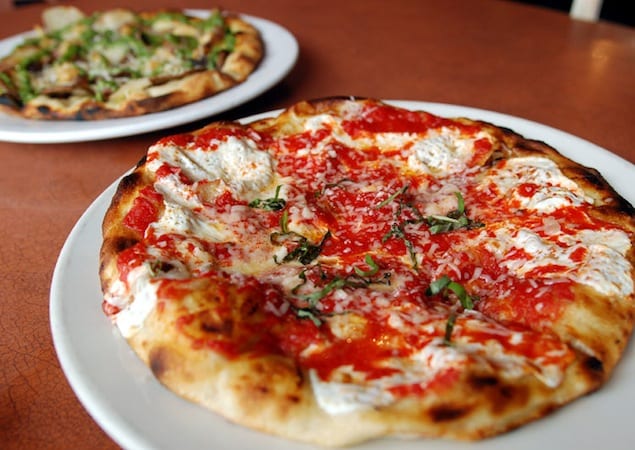 silvauslodge.com
www.thesavvyexplorer.com
Located on Main Street in the heart of Great Barrington, Baba Louie's is a favorite among the locals of Berkshire County. There's something for everyone at this friendly and refreshingly low-key pizza spot. The menu is both creative and very approachable. Vegans, gluten-free, and picky youngsters are all able to find something here.
Coming to the restaurant was always a treat for me as a kid and it has been fun to continue returning as my palate has evolved. A personal favorite of mine is the Dolce Vita pizza. It features tomato sauce, wilted spinach, fresh mozzarella, California figs, gorgonzola, prosciutto, parmesan, and rosemary infused oil. Yum. The crust is a truly special artisan sourdough and the ingredients are always high quality and fresh. Family size salads make this a great place to dine with a group and the affordable prices make it an easy choice for either dine-in or take-out.
Baba Louie's also recently expanded to two newer locations. There is now one in Hudson, New York, as well as the other side of Berkshire County in Pittsfield, Mass.
Baba Louie's
286 Main St
Great Barrington, MA
(413) 528-8100
Website
3.Prairie Whale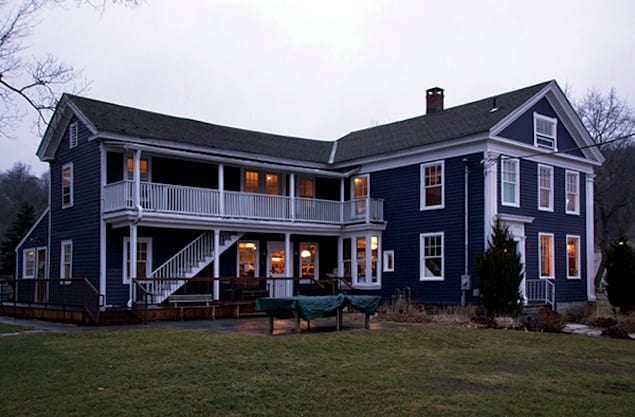 www.chronogram.com
www.berkshires.org
With a simple yet intriguing daily changing menu and a hospitable atmosphere, the Prairie Whale is the perfect spot to sit back and relax after a long day in the Berkshires. The rustic American food is fresh, local, and farm to table. Often the pork is sourced straight from Mark Firth's own back yard.
On a typical summer night you're likely to find Mark himself welcoming guests at the door, farmers dining throughout the restaurant, kids playing ping pong or badminton while they wait for their food to arrive, and a bar packed with young locals and friends of the staff.
While Chef Stephen Browning does create a new menu daily, the Grass-fed Cheeseburger and Brick Chicken always stay on as two signature dishes. There is usually a soup, a vegetarian entree, a seafood option, and of course, pork. Don't forget to leave room for dessert. Megan McDiarmid, the pastry chef, is like a mad scientist when it comes to creating sweet post-dinner bites. Every meal and dessert I have had here has been exquisitely put together in both taste and presentation. I highly recommend the Prairie Whale to anyone visiting the Berkshires.
Prairie Whale
178 Main St
Great Barrington, MA
(413) 528-5050
4.Bizen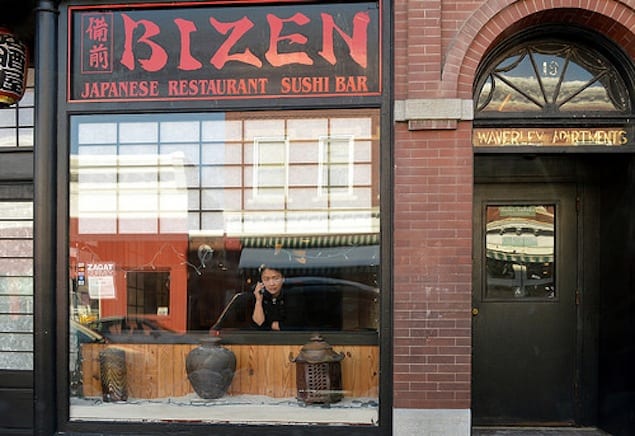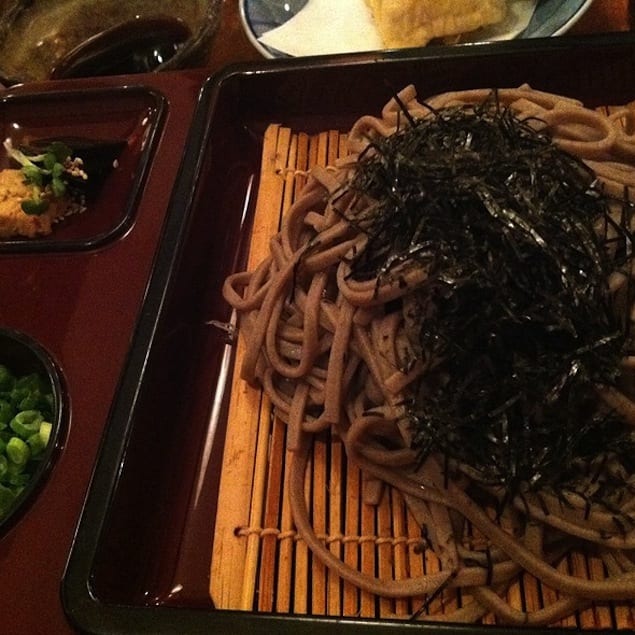 www.flickr.com
www.foodspotting.com
Bizen is an outstanding Japanese restaurant on Railroad Street in Great Barrington. Dining here you will notice the love and hard work Chef and owner Michael Marcus has put into this place.
Looking at the large menu may be a little intimidating if this is your first time here, but take your time, relax, and enjoy the calming atmosphere. Start with some sake. There are quite a few to choose from. The menu is friendly to all sorts of dietary restrictions while still still offering plenty for those of us who will eat anything. If you are just in the mood for a bite the robata bar is perfect as it serves small plates, very similar to tapas.
Last but not least, many of the ceramics are made by Michael himself. Be sure to take a look while you eat!
Bizen
17 Railroad St
Great Barrington, MA
(413) 528-4343
5.Allium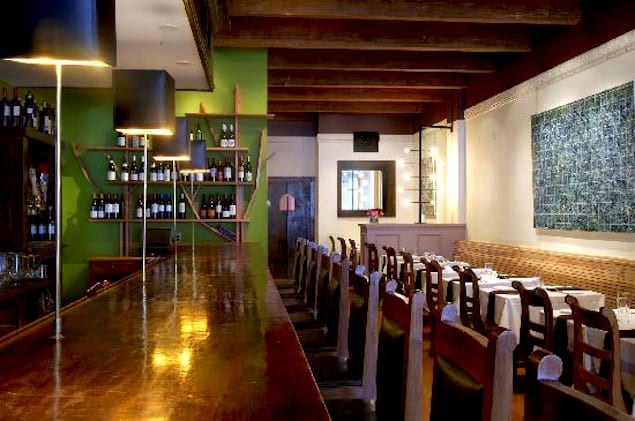 trip advisor.com
Allium, whose name refers to the onion genus, embodies the Berkshire style of casual fine dining. Utilizing a farm to table philosophy, the menu is created from from fresh ingredients that are sourced from local farms and producers in the area. The bistro style restaurant is comfortable, charming, and elegant.
I usually like to try new menu items when I dine at Allium, but there are a few staples I always try to work into my meal because they are too good to skip. The raw kale salad is one, coming with apples, sourdough croutons, pecorino, and a lemon vinaigrette. Simple, but excellently executed. Or, if I'm especially hungry or sharing with others I like to start with the Pork Carnitas Tacos. The tacos are comprised of delicious braised pork, avocado lime salsa, cabbage slaw, aioli, and hot sauce.
If you can't stop in for dinner, be sure to grab a drink at the very least. Allium has a vibrant bar scene, especially in the summer. The talented bartenders have a knack for making delicious innovative cocktails or properly constructing any of the classics you could want.
Allium
44 Railroad St
Great Barrington, MA
(413) 528-2118
Website