PRESENTED BY FIJI WATER – SHARE YOUR OWN #HOMETOWNGUIDE HERE
Discover the delicious joints of St. Paul, Minnesota in Taylor's Hometown Guide.
By Taylor Kadlec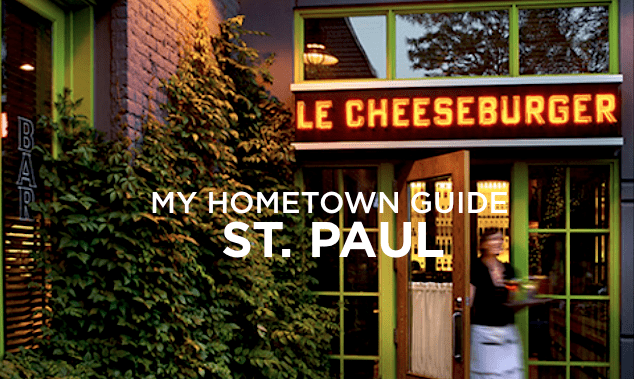 1. Muffuletta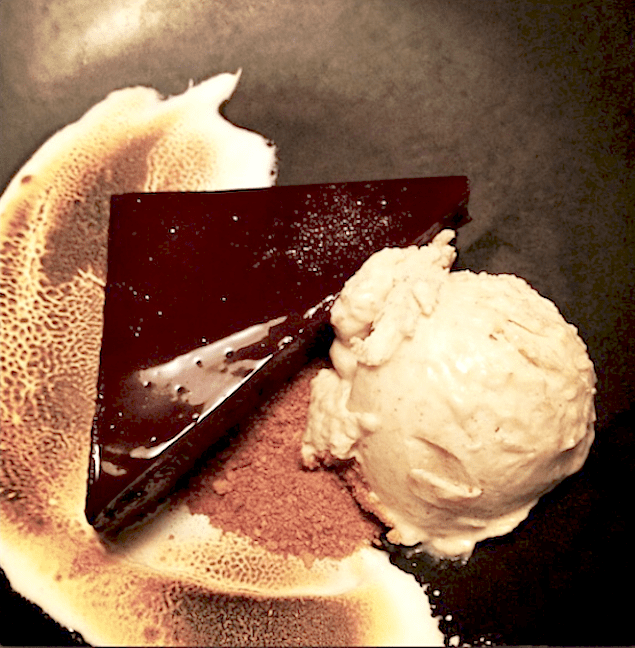 Located in Saint Paul's Como Park neighborhood, Muffuletta is as cozy and unpretentious as it gets while keeping its focus on local, sustainable, and fresh ingredients. It's menu regularly changes to keep up with the seasons, but I can always count on the truffle popcorn and the macaroni and cheese. The popcorn comes out as a basket of bread would and when you go, just make sure at least one person orders the Muffuletta Mac 'n Cheese or even consider sharing it as an appetizer. Seriously, so good. Don't skip dessert, either.
Muffuletta
2260 Como Avenue
St. Paul, MN
Phone (651)644-9116
Website
2. Salut Bar Americain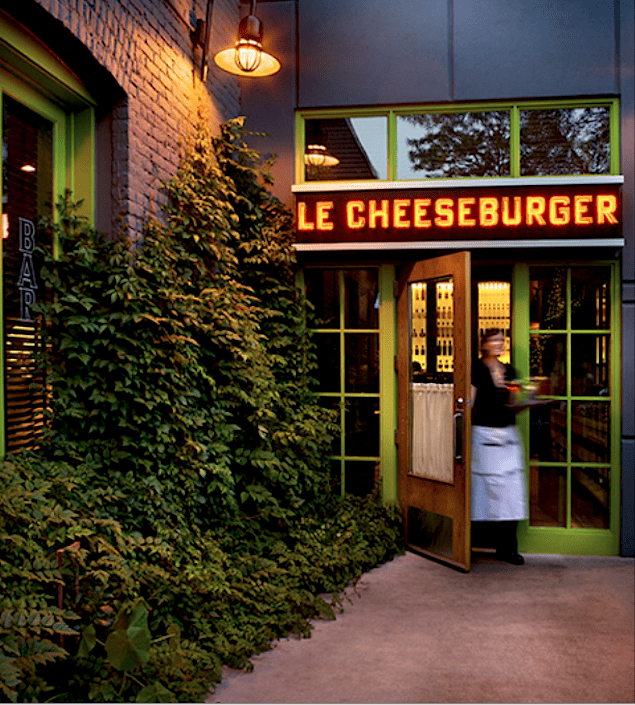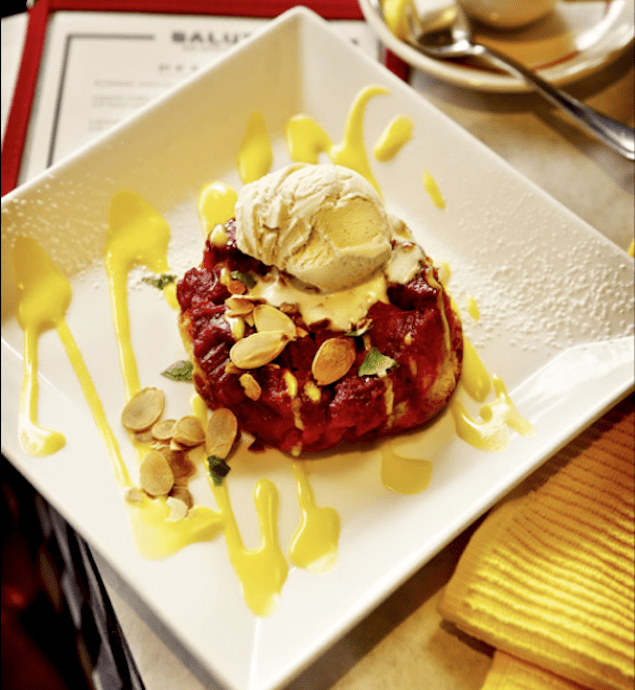 http://www.salutbaramericain.com/
Salut is a french-inspired brasserie located in a prime location on Grand Avenue and is one of my absolute favorite spots to stop for happy hour on a sunny summer afternoon. The patio is perfect for wine sipping, baguette eating, and people watching! Aside from their great happy hour (hellooo Fig Jam Baked Brie!) they also do fun events such as featuring one of Julia Child's classic dishes from Mastering the Art of French Cooking every Monday night.
Salut Bar Americain
917 Grand Avenue
St. Paul, MN 55105
Phone (651)917-2345
Website

3. La Grolla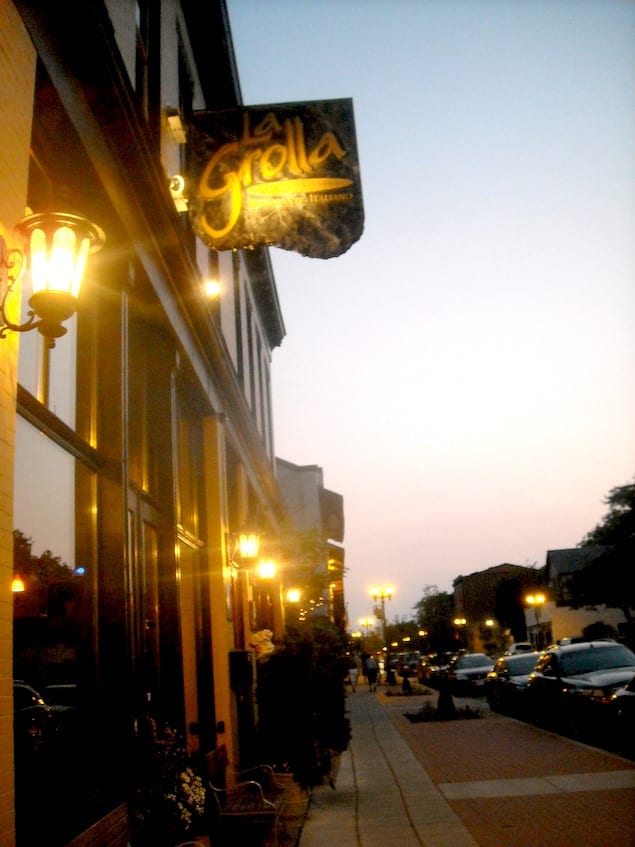 http://eatingtheminneapple.com/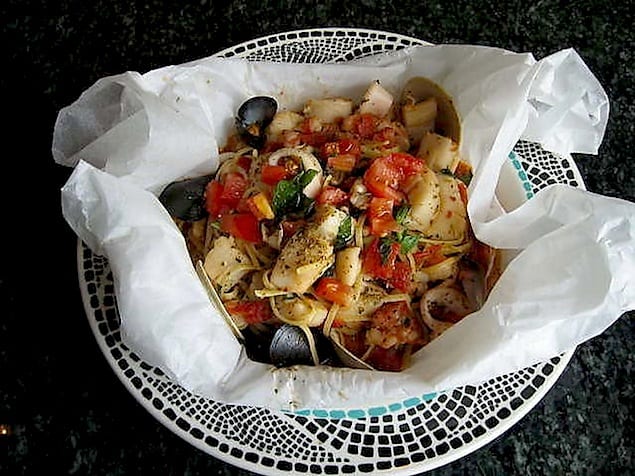 www.urbanspoon.com
In my opinion, La Grolla is a prime date spot and has everything you need for a perfect date. Wine? Check. Ambiance? Check. Yummy Italian Food? Check check. Their food is a fabulous mix of traditional Italian (bruschetta, Penne alla Vodka, Spaghetti, Lasagna), with some fun inventive dishes as well (Salmone Ripieno and Stuffed Crab Cakes). Another reason this spot is special to me is because it's where I ate dinner with my mom, Aunt Penny, and best friend Melissa the night we found my wedding dress. I was on cloud nine AND in food heaven all at the same time.
La Grolla
452 Selby Ave.
St. Paul, MN 55102
Phone (651) 221-1061
Website
4. Blue Door Pub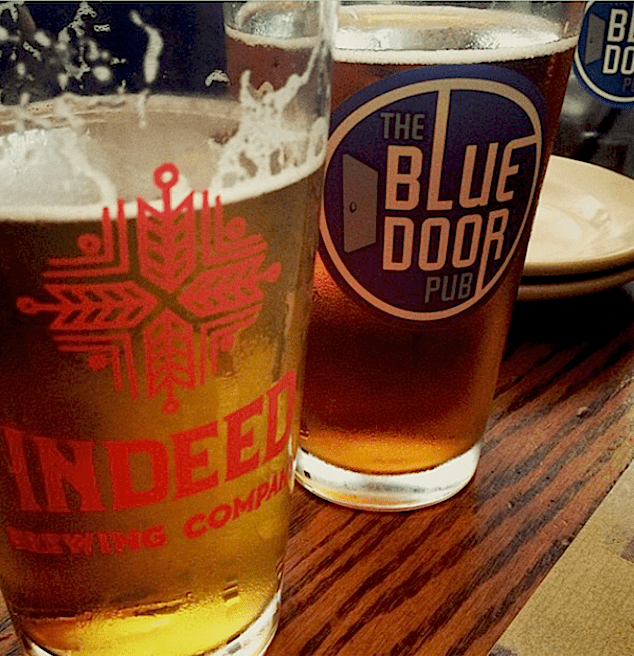 You've heard of a Juicy Lucy, right? They're kind of a big deal here in the Twin Cities and Blue Door Pub is the home of the original Blucy- a burger stuffed with blue cheese. They are so well known that they have been featured on Diners Drive-Ins and Dives. The Blue Door Pub knows how to do their burgers. Stuffed burgers, in particular. My personal favorite is the Merriam Park: stuffed with blue cheese, bacon, garlic, and topped with red currant jam. Mmm hmm. With a side of cajun tots and washed down with a Summit beer, of course. The only downside to eating at the BDP is that it is tiny, so go early or be prepared to wait.
Blue Door Pub
1811 Selby Avenue
Saint Paul, MN 55104
Phone (651)493.1865
Website
5. Saint Paul Farmers' Market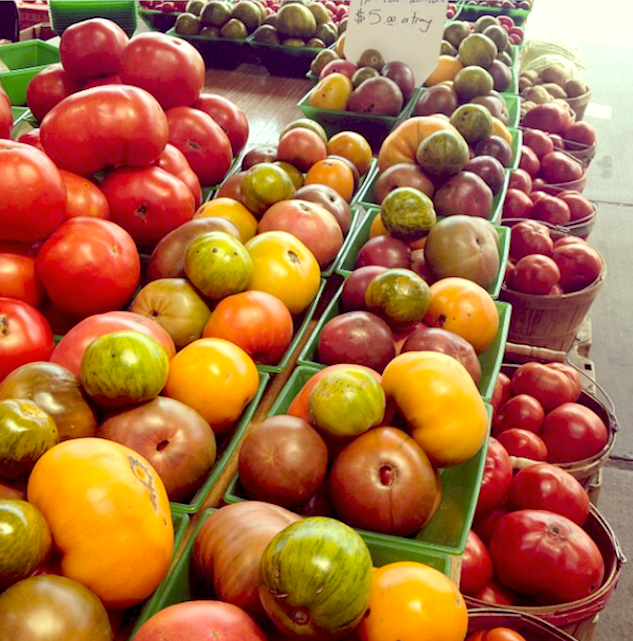 On any given Saturday or Sunday morning May through October, this is the place to be. It's located in downtown Saint Paul and allows only fresh, locally grown produce to be sold. Which, in a world where mangoes can be found at farmers markets in Minnesota (obviously NOT local) is an amazing thing. The produce is abundant, maple syrup is flowing, you can buy the best meat of your life directly from the farmers, and come home with a bouquet of flowers and a homemade pie.
Saint Paul Farmers' Market
290 E 5th St
Saint Paul 55101
Phone (651)227-8101
Website