PRESENTED BY FIJI WATER – SHARE YOUR OWN #HOMETOWNGUIDE HERE
#myhometownguide for Detroit, Michigan brings out the best eateries of food lovers in the Motor City.
By Annelise McAuliffe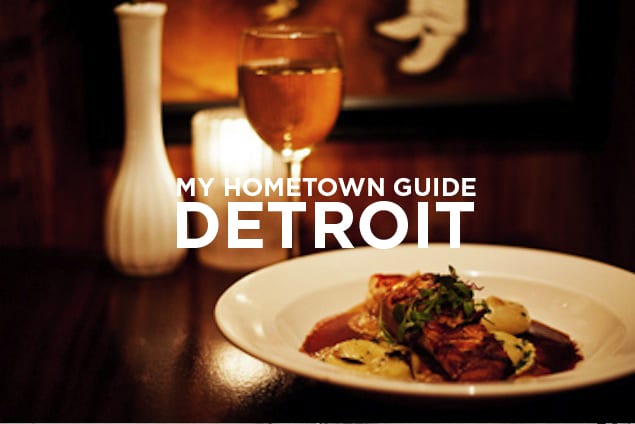 Located directly across from the Canadian border, with only the Detroit River between, Motown is a proud mixture of culture and industry. From the iconic dining spots reflecting the diverse population to the new, innovative hangouts that are putting the city in the foodie spotlight, Detroit's dining scene has grown and evolved with the times. Once pulsing with factories and assembly lines, the city is learning to grow in new ways, revolving around food more than ever before. Growing up in the metropolitan area, Detroit food has always been a part of my cooking and eating habits. The eateries that speak to my stomach are the ones that have stayed true to Detroit's motto of hard work and quality creations, "Speramus Meliora; Resurget Cineribus- We Hope For Better Things; It Shall Rise From the Ashes".
1. Torino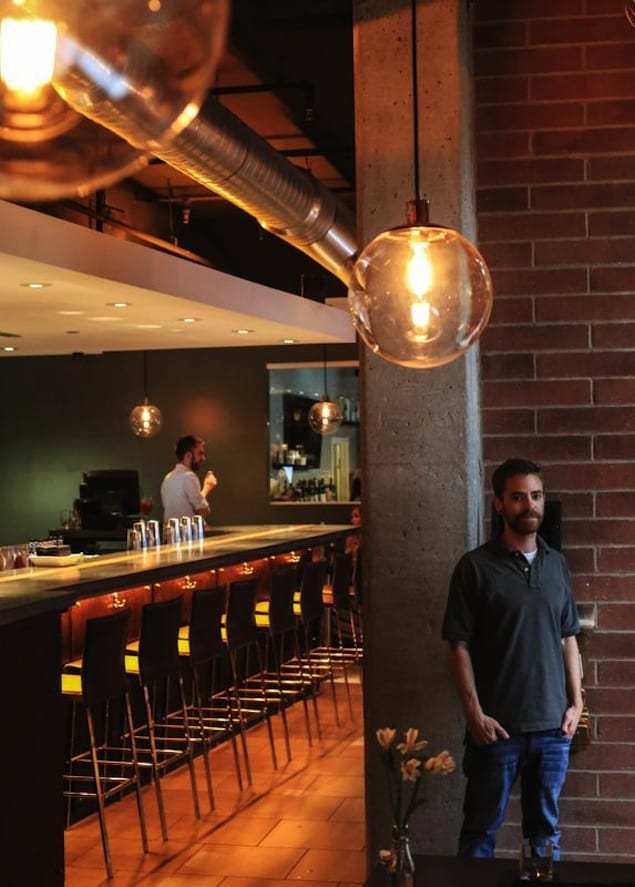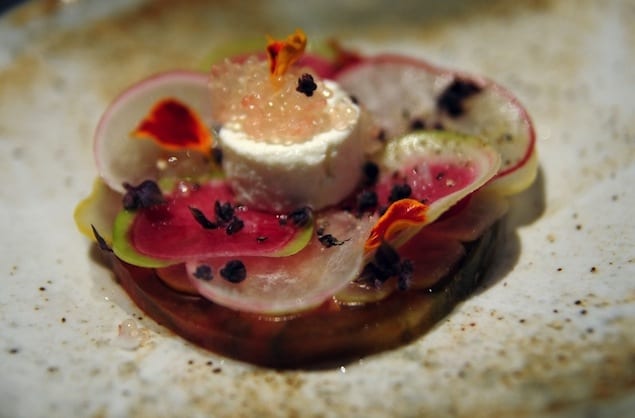 Located in downtown Ferndale, of the Metro Detroit area, Torino puts out a colorful, small plate tasting menu. Only open for three years, Michiganders are already impressed. Changing weekly, diners can only expect to be surprised and wowed by what will be placed in front of them. The ever changing flavors and ingredients are chosen to reflect the seasons and have kept their culinary team sharp and on their toes. Diners have the option of enjoying their 5-course prix-fixe with a brilliantly designed alcoholic or non drink pairing. It is impossible to leave the establishment without a new flavor on you tongue, especially if your mignardise is a black garlic ganache filled profiterole.
Torino
201 East Nine Mile Rd.
Ferndale, MI 48220
Phone (248)247-1370
Website
2. The Eastern Market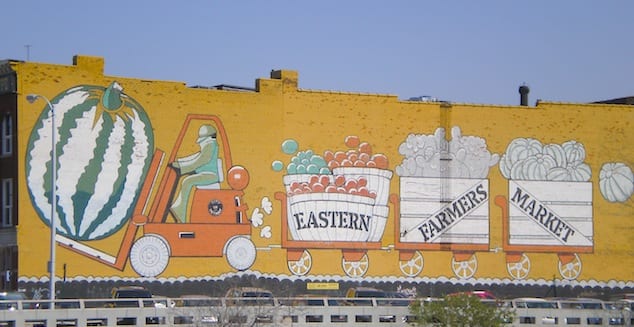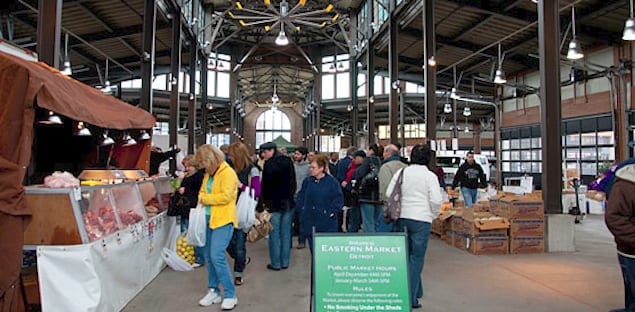 On any Saturday morning throughout the year, the Detroit Eastern Market is the place to be. Thousands of people visit every weekend to find and support local butchers, bakers, farmers, and food trucks. Since 1891 the six-block market has been bustling with business and has grown to over 250 vendors and the largest open-air market in The United States. Eat, shop, and admire the architecture and murals throughout the multiple food shed buildings. This summer, the market will have an additional outdoor patio to complete the experience.
Detroit Eastern Market
2934 Russell Street
Detroit, MI 48207
Phone (313)833-9300
Website
3. La Jalisciense Tortilla Factory & Mexicantown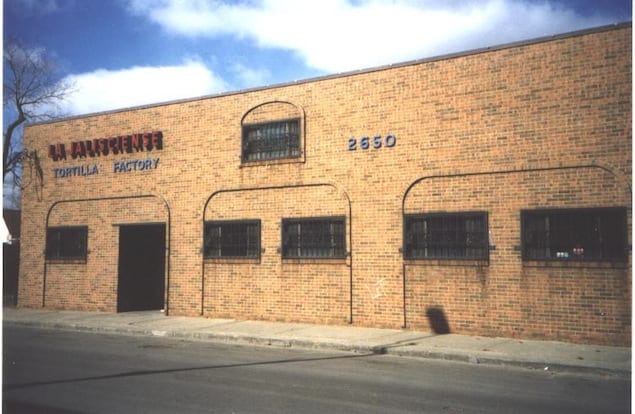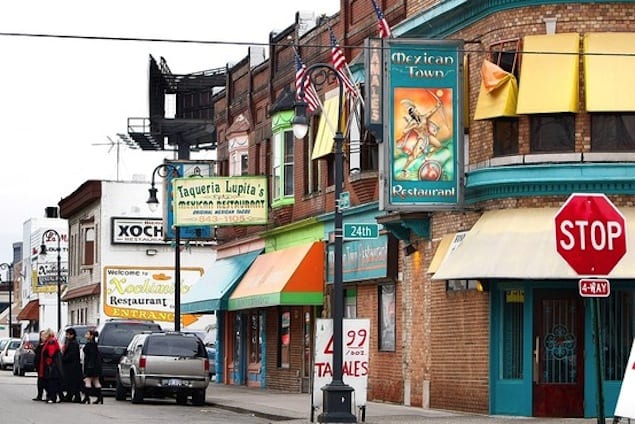 The southwest neighborhood of Detroit is bursting with Mexican grocers, bakeries, and restaurants. A personal favorite is the La Jalisciense Tortilla Factory, this family factory has been in business since 1946. It may not look like much from the outside, but they make delicious fresh corn and flour tortillas for a great price. Located on Bagley, a walk around the block will put you in contact with a dozen authentic Mexican restaurants and bakeries. The food in this neighborhood is always satisfying and a great price, all amidst a wonderful cultural atmosphere.
La Jalisciense Tortilla Factory
2650 Bagley
Detroit, Michigan 48216
Phone (313) 237-0008
Website
4. Cliff Bell's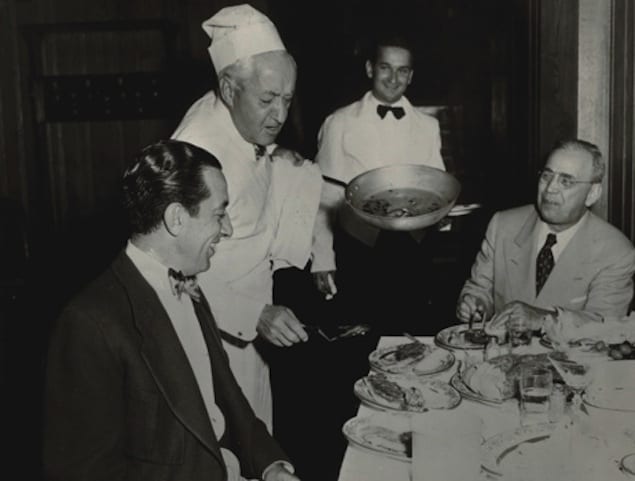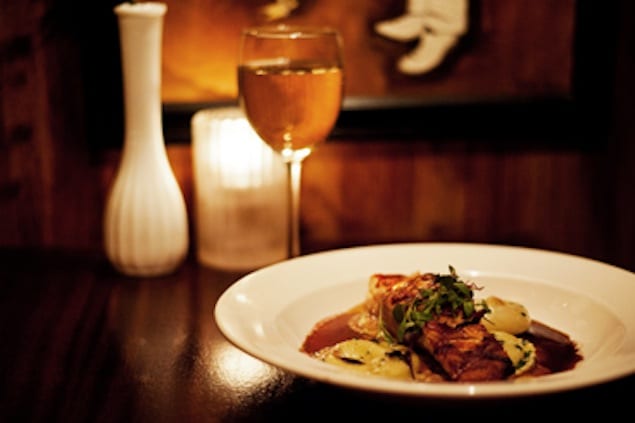 Entrepreneur of the Prohibition Era, Cliff Bell opened his signature club in 1935. The establishment was know for its architecture, drinks, and music. Restored and reopened in 2005 after being closed for twenty years, Cliff Bell's is still a unique dining and musical experience. Considered one of the best bars in the city, then and now, the unique cocktails, a French inspired menu, and authentic Detroit grind makes this spot a cultural and delicious adventure.
Cliff Bell's
2030 Park Ave.
Detroit, MI 48226
Phone (313)961-2543
Website

5. Green Dot Stables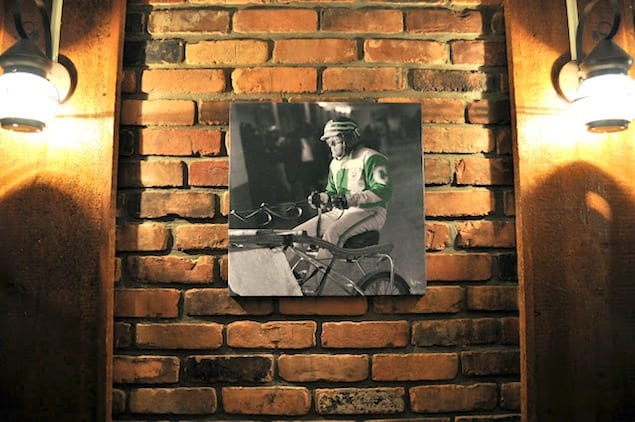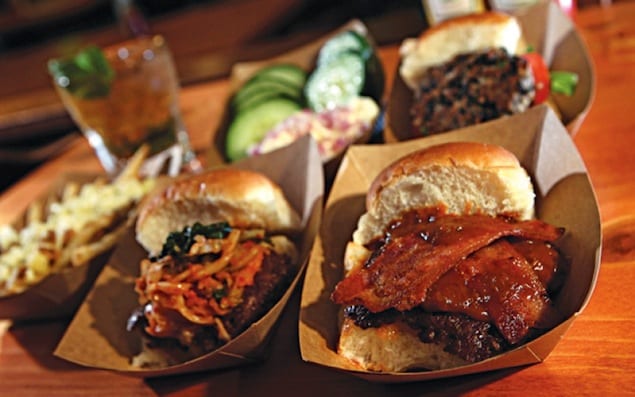 www.metrotimes.com
This eatery is rooted in Detroit history. Although the Detroit Racetrack no longer exists, this thoroughbred eatery with their slider fare is alive and well, with race decor to boot. New ownership has turned this community restaurant into something to talk about. Moderate prices make this a casual dining option with many cuisine options revolving around Detroit favorites, coneys and sliders. This Corktown neighborhood restaurant knows what they are doing by serving small portioned burgers. Their flavors, such as their Korean slider with peanut butter and kimchi, will make you want to try them all.