PRESENTED BY FIJI WATER – SHARE YOUR OWN #HOMETOWNGUIDE HERE
If you think Cape Cod is only worth visiting during the summer months, think again. The off-season is a time of peace and quiet on Martha's Vineyard, the perfect time to indulge in good food, drinks, and friends.
By Marnely Rodriguez-Murray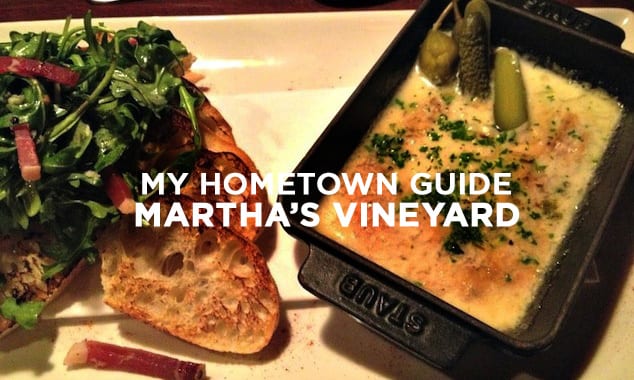 Below you'll get a feel of what Martha's Vineyard, specifically the town I live in – Edgartown – is during the off-season. We call the off-season the months between October and April, when the summer crowd is gone and all that is left are the locals and islanders. Here's to hoping you visit us soon and discover what the island has to offer!
1.Dock Street Cafe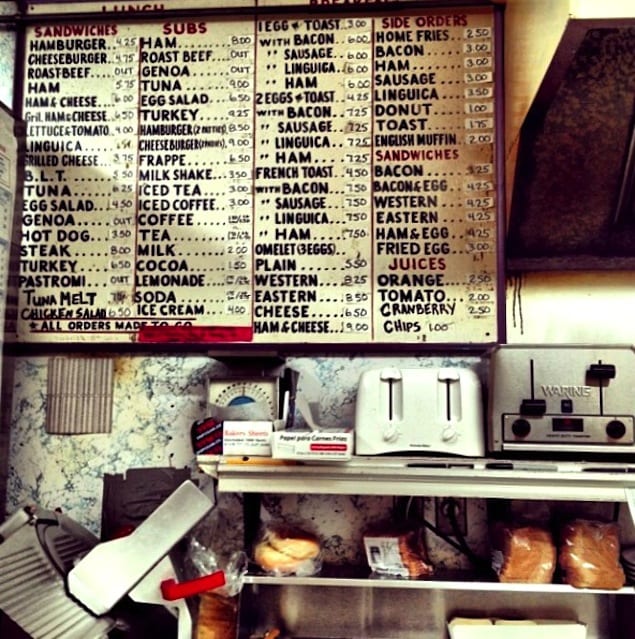 Skip the overpriced breakfasts and mingle with true island locals at Dock Street Cafe. Right across from Edgartown Harbor, tucked into a corner where it's barely noticeable, is one of my favorite breakfast spots. Swing the door open and you'll notice there are no tables, just a long counter that sits approximately 20. Grab a stool and you're right across from the cook that will be cooking your (and everyone else's) breakfast order. It's simple breakfast food, you won't find lobster eggs benedict on the menu! I recommend ordering a Port Mac, a portuguese sausage breakfast sandwich that is the perfect cure for a hangover and filling enough to get your day started!
Dock Street Cafe
2 Dock St
Edgartown, MA 02539
2. Henry's at the Harbor View Hotel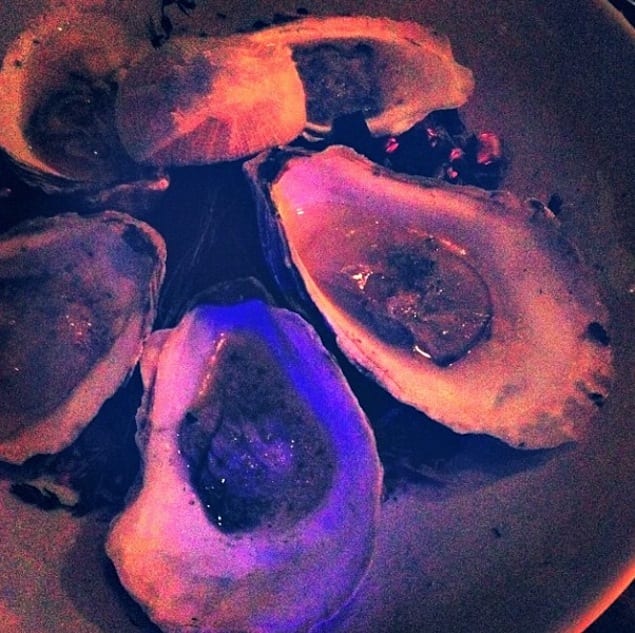 Henry's Bar is located inside the Harbor View Hotel and is our go-to local place to go on date nights. Featuring a tapas inspired menu, every bite is well thought by Chef Nathan Gould. He sources mostly from local farms, foragers, fishermen, and hunters, make the ingredients shine in their preparation. During the off-season, Henry's offers great specials like 2 for 1, #tbt (throwback thursday), and more. Oh and don't skip dessert – Chef Nikolas Mastalerz is a genius in the pastry department and his desserts will blown your mind! P.S. The local oysters are divine!
Henry's Bar
131 North Water Street
Edgartown, MA 02539
Phone (508)627-7000
Website
3. Atria Restaurant and Brick Cellar Bar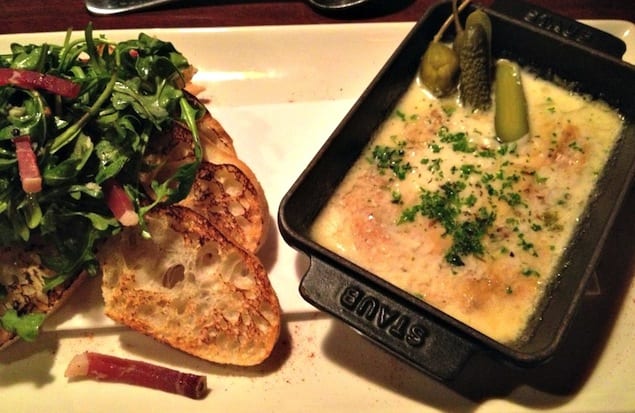 Craving a burger? Then visiting Atria is a must since they've got the best burgers on island! Chef Christian Thorton creates a burger menu to satisfy all cravings from lamb burgers, turkey burgers, thai shrimp burgers, and more. Grab a seat at the bar and let the bartender Nathan take care of you with his careful crafted cocktails. Sundays during the off-season are 2 for 1 burger nights. Pictured above: the taleggio cheese dip – total comfort food!
Atria
137 Main St.
Edgartown, MA
Phone (508) 627-5850
Website
4. The Newes of America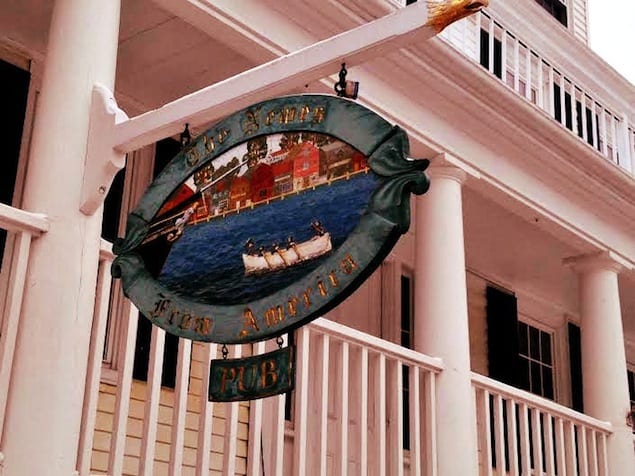 On cold winter days we stop by The Newes for the best cup of French Onion soup we've ever had. I don't know what it is about it, but the broth has so much flavor it's ridiculous! Known for their New England fare with a British twist, including Chip Shop Curry Fries, Bangers & Mash, Roquefort Stilettos and world-famous Fish & Chips. Located in the heart of The Kelley House, one of the oldest buildings on island (1742), it's the perfect place to cozy up to the fireplace and grab some good eats.
The Newes of America
23 Kelley St.
Martha's Vineyard
Edgartown MA 02539
Phone (508)627-7900
Website
5. Edgartown Meat and Fish Market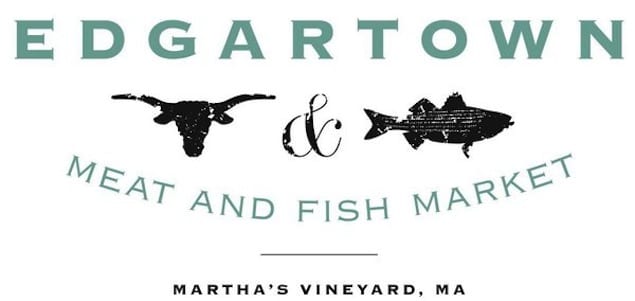 This market has some of the best bagels on the island and is the only place you can get your Starbucks fix, since they brew it there. They will stock you up with fresh produce, meats, fish, and everything you need for a clambake or barbecue. Need to restock your bar? They carry local brews as well as a good variety of wines if you need to bring a bottle to a dinner party. Hard to find specialty products like mustards, flours, and grains all can be found here. Love sushi? They've got a fresh sushi counter with rolls made to order by sushi chefs on location.
Edgartown Meat and Fish Market
240 Edgartown Vineyard Haven Road
Edgartown, Massachusetts 02539
Phone (508) 627-6200
Website