PRESENTED BY FIJI WATER – SHARE YOUR OWN #HOMETOWNGUIDE HERE
Tuscan cooking is down to earth, basic, simple food focusing on local ingredients and the seasons. Find the 5 best spots to enjoy a meal.
By Judy Witts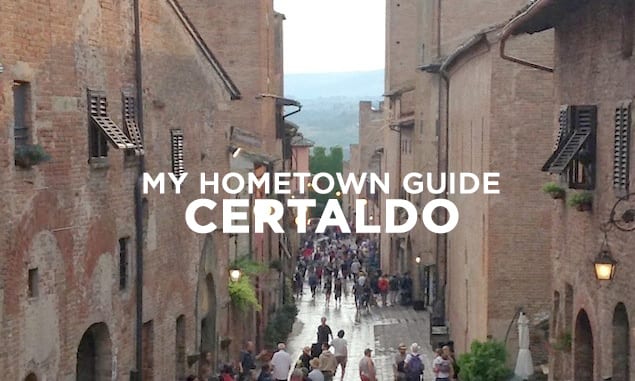 When I moved out to the countryside between Florence and Siena in Tuscany, I knew I would be surrounded by incredible vistas and great cooking. Tuscan cooking is down to earth, basic, simple food focusing on local ingredients and the seasons. I actually live outside the village of Certaldo, surrounded by olive trees and vineyards. Down the hill from me is a farm with Chianina cattle and recently I met a new farmer with goats, cheese will be coming in Spring! It is a short drive through rolling hills and a long valley to reach this little bit of Camelot. The medieval village is located up on a hill and often from my home, looks like an island floating in a sea of fog.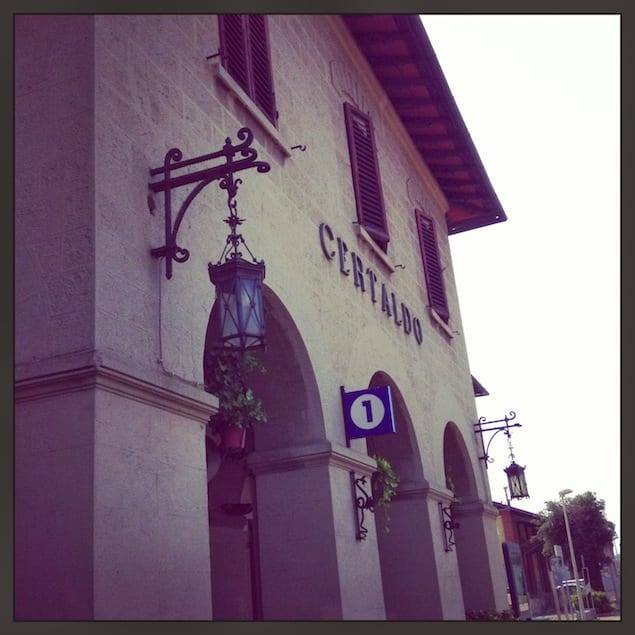 1.Jam Caffe'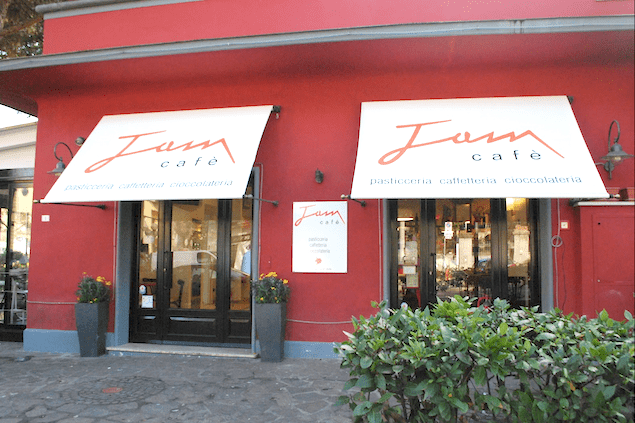 Located right at the train station, this is a MUST. Pastry Chef/ Owner Andrea Calvetti is wonderful. Starting in the morning with incredible pastries or savory for breakfast. Jam Cafe has something going on all day. Light lunches are also available, served in their garden and late afternoon you may catch their occasional apertivo parties. In summer, this is where I get my Caffe' Shakerato, Italy's answer to iced coffee. They pour a shot of expresso into a cocktail shaker with ice, add sugar if you like, and shake like crazy until the ice melts. When they pour it out, it looks like a chilled cappuccino! Check out the wonderful artisan beers they have too and enjoy with a sandwich on the house made breads.
Jam Caffe'
Piazza Masini, 1, 50052
Certaldo Firenze, Italy
Phone +39 0571 664499
2. La Saletta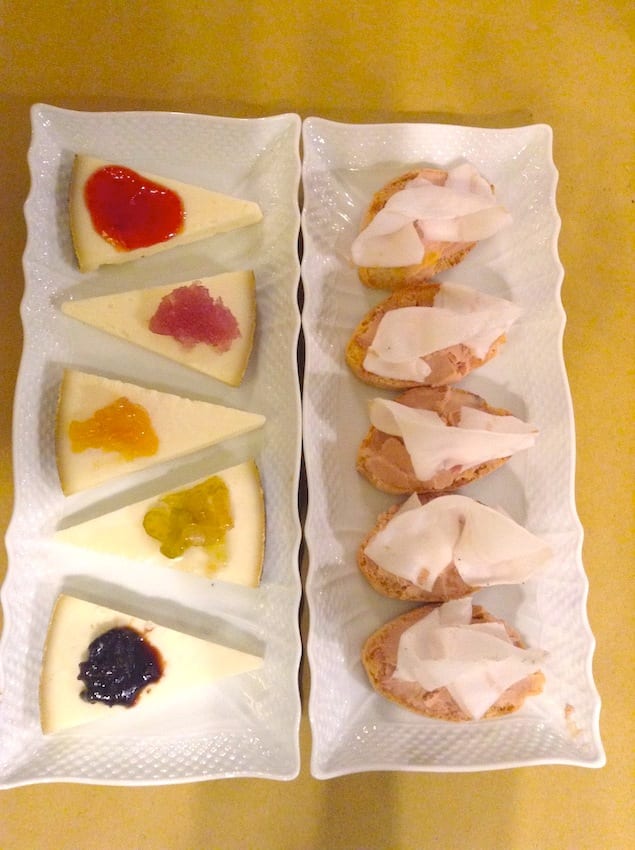 Not easy to find at first, La Saletta is located behind the Dolce Follie Pastry shop on the main square in town. Gianpiero's mom owns the pastry shop and he and his wife Grazie, run the wine bar/ restaurant in the back. There is a formal entrance from the main street where the traffic light is, and now outdoor dining on the road too. I prefer the small dining room, decorated with a wonderful selection of Tuscan Wines. The food is some of the BEST I had had in Tuscany. Above is an antipasto of sheep's milk cheeses served with jams and foie gras on toast topped with lard….. HEAVEN. The menu is constantly changing, but if you get a chance to try his version of onion soup, GET IT. Certaldo is famous for the local red onion. He slowly cooks the onion and then in the Tuscan tradition for soup making, adds some of the stale Tuscan bread, and cooks it down into a porridge like consistency and stirs in fresh chunks of local sheep's milk cheese at the end. The fresh pasta is homemade, the sauces like your Italian grandma would make for you. This is a place to splurge and eat and have him pair wine for your meal.
La Saletta
via Roma, 4
0571/668- 188
3. Come a Casa Tua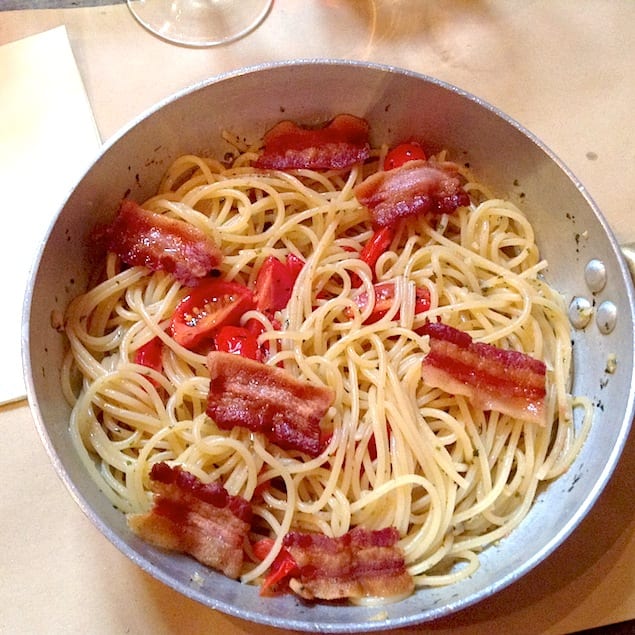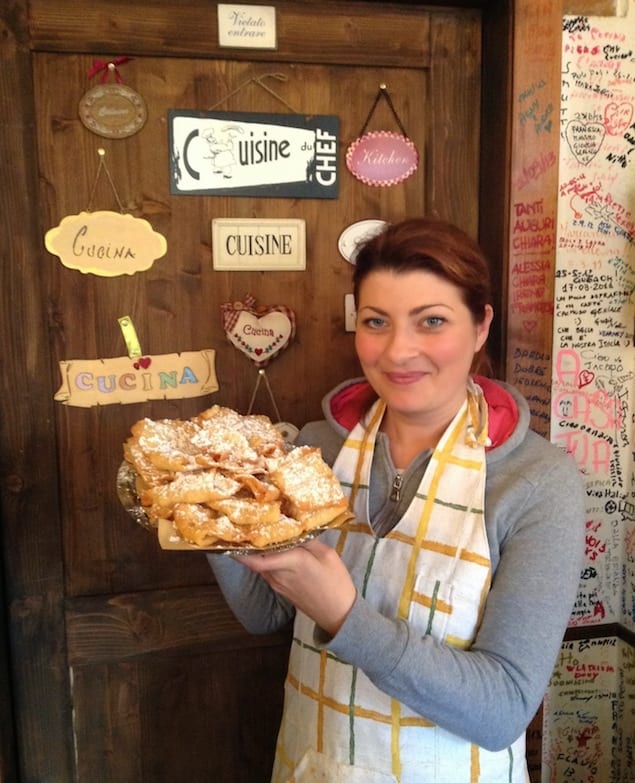 Come a Casa Tua, means just like at your house. An eclectic little trattoria with 20 seats, always a good idea to reserve. It is a personal favorite. This charming young couple from Naples has brought a light,fun place to eat. I adore their pasta served in the skillet, especially the "house" version with Zucchini. We always start to coccoli addictive fried dough balls. You can build a meal around the antipasti and pasta or soups, but save room for dessert. This is a place I always get several to share, her tiramisu is one of the best i have ever had at a restaurant.
Come a Casa Tua
Via Boccaccio, 24
Certaldo Alto
0571/668-229
4. Enoteca Boccaccio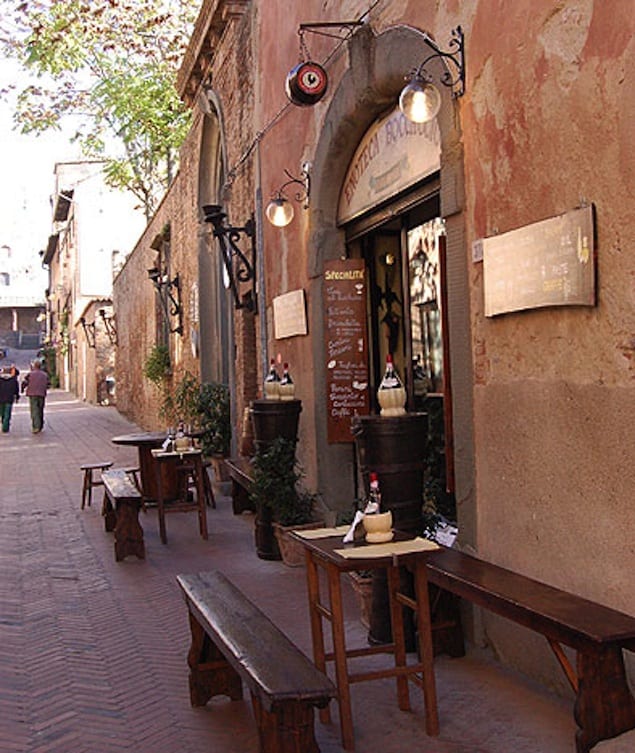 casini.it
Andrea Casini serves wine by the glass as well as selling bottles to go. Sit and people watch on the main street and order something to snack on. Traditional bruschetta, local salami and cheeses. It is a favorite with the locals. There are also more tables around the corner in the entrance to the Palazzo Giannozzi. Perfect for a light lunch or a snack anytime of the day. The shop also sells products to take home and have your own party!
Enoteca Boccaccio
Via Boccaccio, 37
0571/668-277
http://www.enotecaboccaccio.com
5. Food Festivals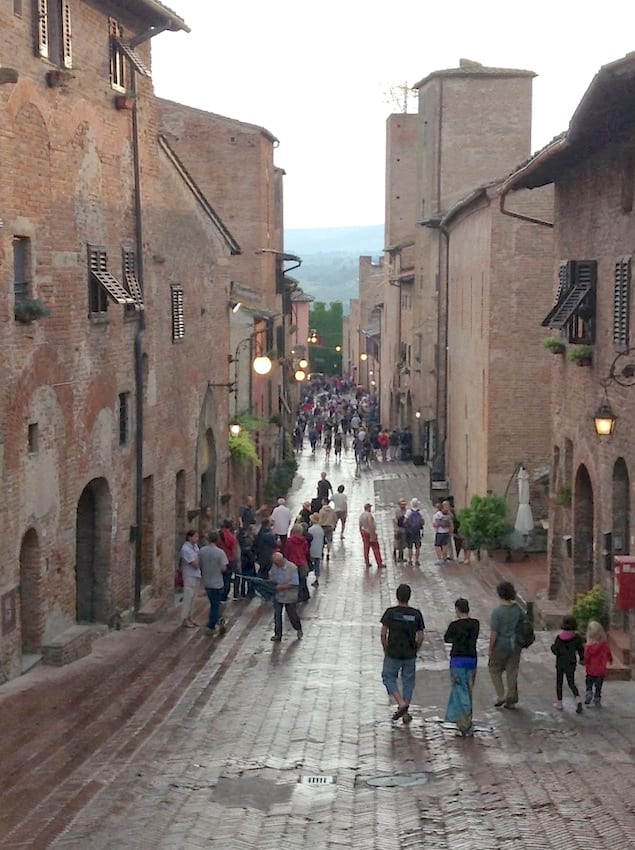 I adore parties based around food and Certaldo has several events held in the old village.
June- A Cena con Sig.Boccaccio- A medieval dinner is held in the streets, seating about 300 people with a theatre show in the streets between courses. When you leave you take your clay dinnerware with you as a gift. The dinners are held two nights in June usually the 1st and 2nd Saturday.
Boccacesca is local food festival in September with tastings, classes, dinners and events.
Just 5 little teasers to have you put my town on your list of places to visit. There are so many more reasons to come! There are hotels in town and lots of b&b's, more restaurants, museums, artists and artisans.