PRESENTED BY FIJI WATER – SHARE YOUR OWN #HOMETOWNGUIDE HERE
Midwesterner, Stacy, shows off her food-oriented hometown in her St. Louise Hometown Guide.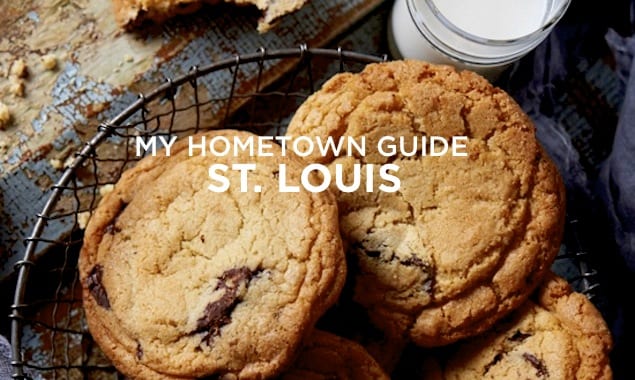 There's not much I don't love about living in (well, near) St. Louis. It accepted me as a transplant with open arms and, after 3.5 years here, I'm finally starting to feel at home. The city is large enough to have plenty to keep me busy, yet small enough that I know I'll have a friend or two at the many food and music events around town. And this little Midwestern city under the Arch boasts a forward-thinking culinary scene like no other. Eating local, both in restaurant choice and farmer's market attendance, isn't just a trend here in St. Louis – it has become, quite simple, the way it is. And I love it. For #MyHomeTownGuide, I'd like to introduce you to five restaurant and market hybrids in St. Louis and the surrounding areas. I define these as dining establishments that also feature some kind of market where they sell food. In other words, two errands in one. The five places featured here are a few of my very favorites in the area and I highly recommend each and every one.
1. Winslow's Home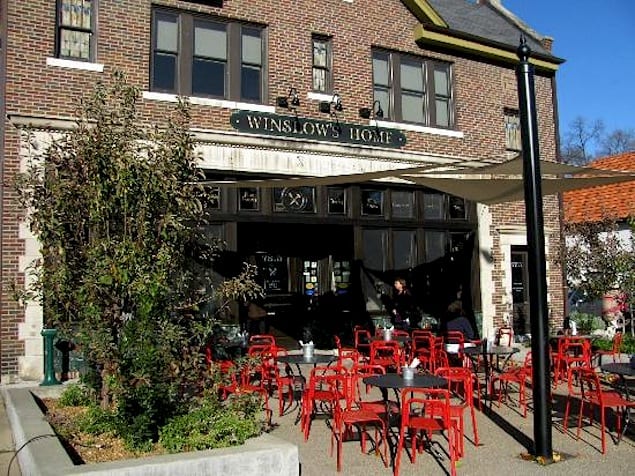 www.stlmag.com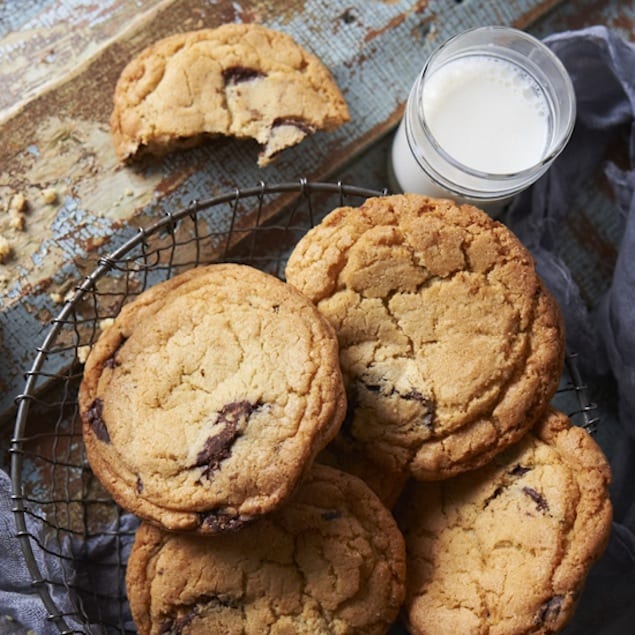 www.foodandwine.com
When I first thought of the restaurant + market category to feature in this post, my first choice was Winslow's Home. This place was one of my first experiences with "local" in St. Louis – I attended a Slow Food St. Louis meeting and ordered an excellent grilled cheese with greens. I've been back many times since and when I have time, stop in for a weekday lunch or a quick dinner. Winslow's Home features locally sourced food (some from their very own farm) made with care by their staff. Don't miss the beef brisket with brie and my personal favorite dessert – no bake cheesecakes or their famous cookies. And their market – grab eggs, locally made potato chips, and dinner for two in their market. In addition to food, their market features the absolute perfect gift items for your favorite food-loving friend (and child!). It's a literal one-stop shop, and you need to check it out.
Winslow's Home
7213 Delmar
St. Louis, MO 63130
Phone (314)725-7559
Website
2. Pastaria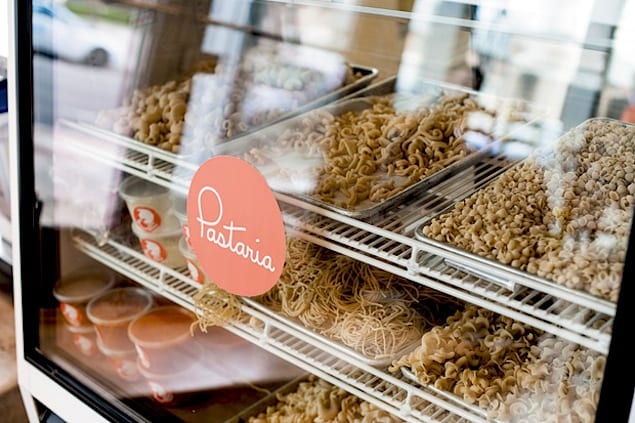 www.stljewishlight.com
I'm sure those in St. Louis are wondering how Pastaria got onto this list. Sure, it's everyone's favorite place to order fresh pasta, pizzas, and gelato (and that kale salad!), but I consider them a small, specialty market as well. Purchase fresh pasta by the pound, pints of their fresh, creatively-flavored gelato, or a bottle of the very same olive oil that dressed the pasta you ate for lunch. Recreate their hand-crafted pasta dishes at home? I dare you.
Pastaria
7734 FORSYTH BLVD
CLAYTON, MO 63105
Phone (314)862-6603
Website
3. Green Earth Grocery

www.greenearthgrocer.com
If you've never heard of Green Earth Grocery, it's because it's not technically in St. Louis. Heck, it's not even in Missouri! Green Earth is located just across the Mississippi in Edwardsville, Illinois (where I live!) but trust me, if you're over here, be sure to stop by. They have a great selection of packaged organic and all natural products (both food and body) but they really shine with their bulk bins. Every grain and bean you can think of, and bulk spices. All the bulk spices! And yes, they serve great sandwiches, wraps, and even juices and smoothies too. Sit down, have lunch, then stock up your pantry. So easy.
Green Earth Grocery
441 S. Buchanan St.
Edwardsville, IL 62025
Phone (618)656-3375
Website
4. Local Harvest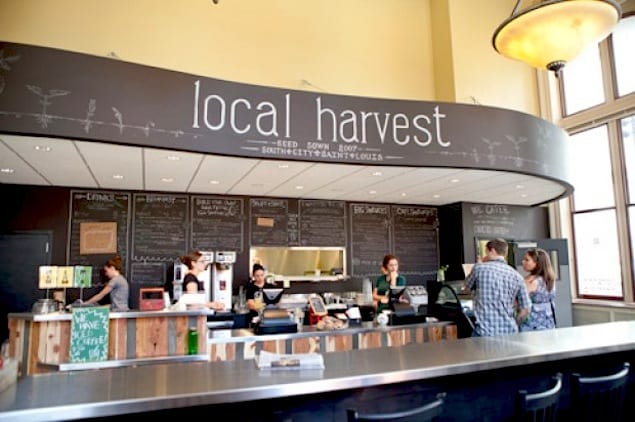 photo by Laura Ann Miller for Feast Magazine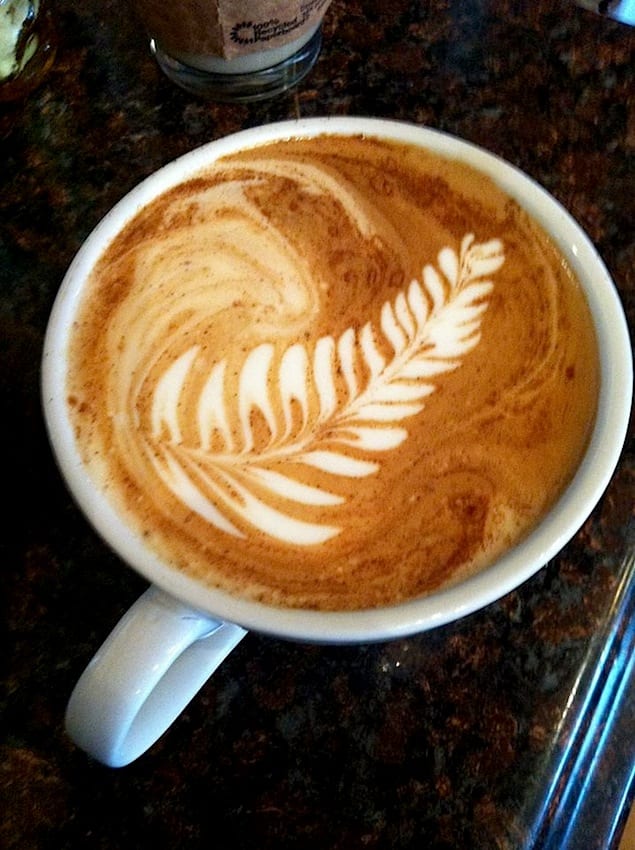 http://localharvestcafe.com/
Local Harvest would get the "duh" award – they are the originals and the best as far as restaurant/market hybrids go. Eat a fresh, vegan meal at their Tower Grove cafe, then immediately buy the vegetables that made up your meal across the street in their grocery store. Everything in their store is labeled as local and/or organic and you can find all your local favorites on their shelves – Kakao chocolate, Salume Beddu artisan cured meats, Todd Geisert pork. If you're from St. Louis, you'll recognize all those names and more, and that's what keeps me coming back to Local Harvest.
Local Harvest
3137 Morgan Ford Road
St. Louis 63116
Phone (314) 772-8815
Website
5. Schlafly Bottleworks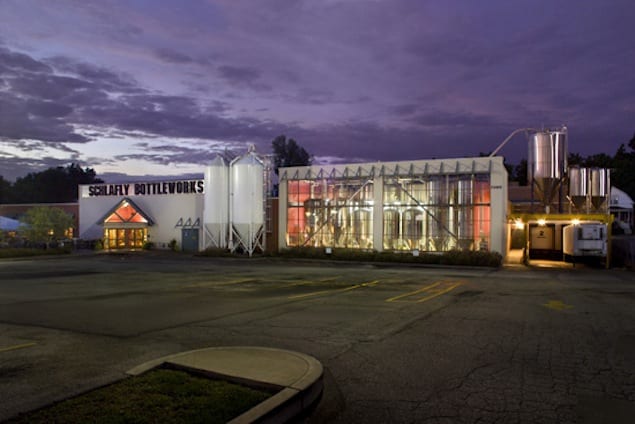 www.schlafly.com
Schlafly hosts so many farmer's markets that odds are, you'll find a few locally grown vegetables on any random visit. Grab a beer and walk the market on a Wednesday after work and you'll see all your food-loving friends, local chefs, and even their babies and puppies, running the lot. Even in the middle of this harsh winter, their monthly winter market shines with root vegetables, grassfed beef, and eggs galore (though somehow, never enough!). Not to mention their food that, while excellent, likely was created using food from their very own gardens. Try it – the beer is enough to stick around, but the markets will keep you coming back.
Schlafly Bottleworks
2100 Locust St. (at 21st)
St. Louis, MO 63103
Phone (314)241-BEER x1
Website