PRESENTED BY FIJI WATER – SHARE YOUR OWN #HOMETOWNGUIDE HERE
#myhometownguide Los Angeles, California showcases the best joints for foodies.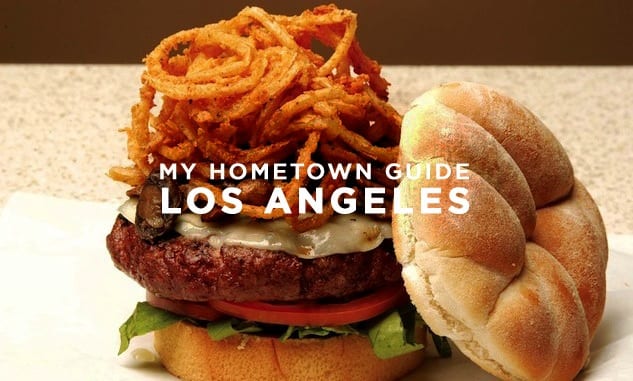 1. Diddy Riese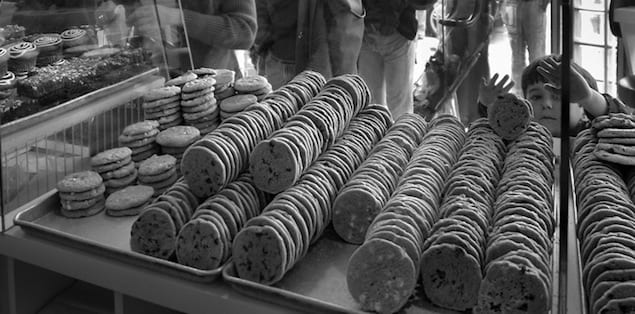 http://www.diddyriese.com/home.php
What it is: The greatest cookie place in the entire world (you know, besides my kitchen). It's the best bargain in town ($0.35 for a cookie!), with treats so good you'll remember them forever. Make sure to get a giant ice cream sandwich while you're there. You've earned it.
Why I adore it: Their snickerdoodles. 'Nuff said.
Diddy Riese
926 Broxton Avenue
Westwood, CA 90024
Phone (310)208-0448
Website
2. Real Food Daily

www.realfood.com
What it is: My favorite restaurant. Period. It's 100% vegan with a ton of gluten free options, but it will please veggie folk and carnivores alike.
Why I adore it: Great vibe. Phenomenal food that feeds the body and the soul. I've been coming here for my birthday dinner for years!
Real Food Daily
414 N. La Cienega Blvd
Los Angeles, CA 90048
Phone (310) 289-9910
Website
3. The Counter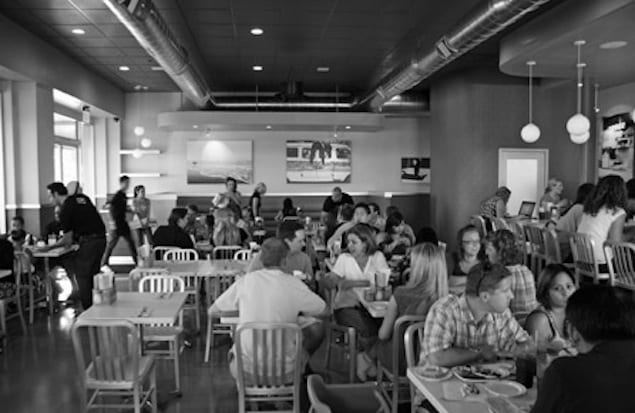 http://www.thecounterburger.com
What it is: An upscale burger joint that caters to all nutritional walks of life. The beauty is in the customization, from a pound of bison to 1/3 pound of their fabulous veggie patty. I usually 86 the bun and order it on a bed of fresh kale with all kinds of yummy toppings. I know there are Counter Burgers all over the world now, but the flagship location is right here in Santa Monica.
Why I adore it: It's indecision run amuck and it's delicious and I love it.
The Counter
Various Locations
Phone (213) 228-7800
Website
4. Penguin's Frozen Yogurt
What it is: My happy place. It is the best frozen yogurt in the whole world, and this is coming from a girl who thinks fro yo should be the base of the food pyramid. I come here almost everyday.
Why I adore it: The array of top-notch healthy options, and the super friendly staff. (If you go, please tell Maricella that Kelly says hi!)
Penguin's Frozen Yogurt
711 Foothill Blvd, #A
La Canada, CA 91011
Phone (818) 790-0298
Website
5. Hoboken (by Matteo's)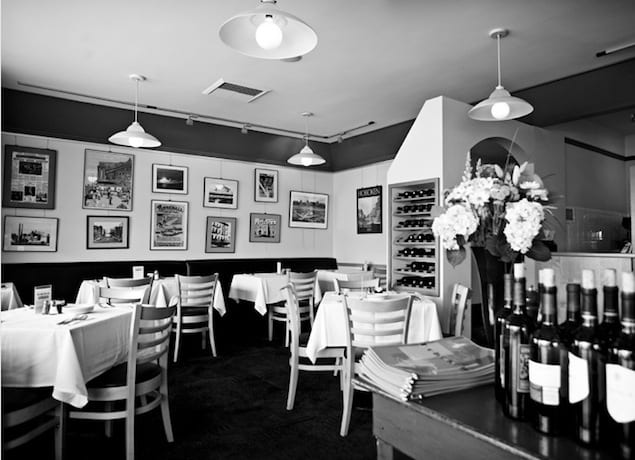 http://matteosla.com/about-matteos/
What it is: The namesake of Hoboken is an Italian American region on New Jersey. The founder was born here, and lucky for us, he brought his roots in Italian cuisine with him to Los Angeles.
Why I adore it: Sometimes you want all-vegetarian, uber healthy cuisine, and sometimes you need comfort food done right. This is your place. I used to come here after school every Friday with my momma, and I'd order penna pasta with no butter and lots of melted mozzarella cheese on top.
Hoboken
2321 Westwood Boulevard
Los Angeles, CA 90064
Phone (310) 475 4521
Website
Get ready to smile with your mouth full LA style!