PRESENTED BY FIJI WATER – SHARE YOUR OWN #HOMETOWNGUIDE HERE
New York is synonymous with the best, especially in the arena of food. Where Manahattan has glory, Brooklyn has heart. I am always amazed to find such dedication and persistence to food beliefs here. Food business owners here, I find, are very social and willing to engage in conversation about what they stand for rather than simply peddling their wares.
By Asha Pagdiwalla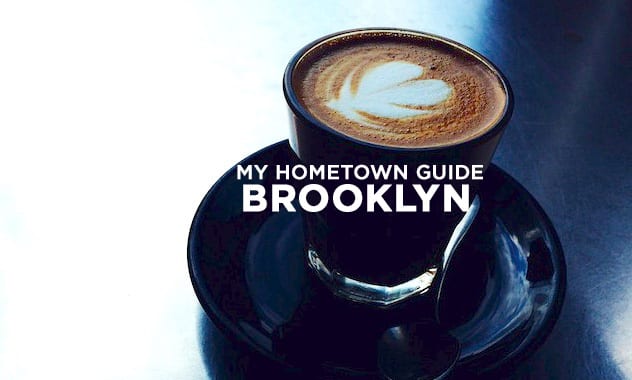 Some say, there is a bit of elitism in this borough and a touch of uppityness. Like the French that is a misconception. Brooklynites are passionate but open-minded, they are not lofty just very assured of their beliefs. There is indeed the hipster in here, but, bear in mind a hippie is one who is unconventional and one who follows his/her own path in life. And, that is what being in Brooklyn stands for – the freedom to be yourself in spirit and not care about the material.
With that introduction, I am going to dive into some of the places in my 'hood where I spend oodles of time in for the food, atmosphere, interesting people and overall fabulous experiences every time!
1. Coffee & Breakfast – Gorilla Coffee and Kos Kaffe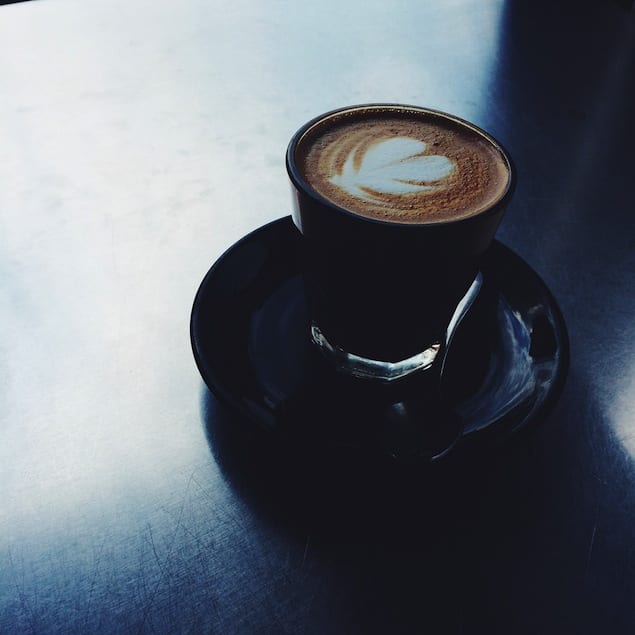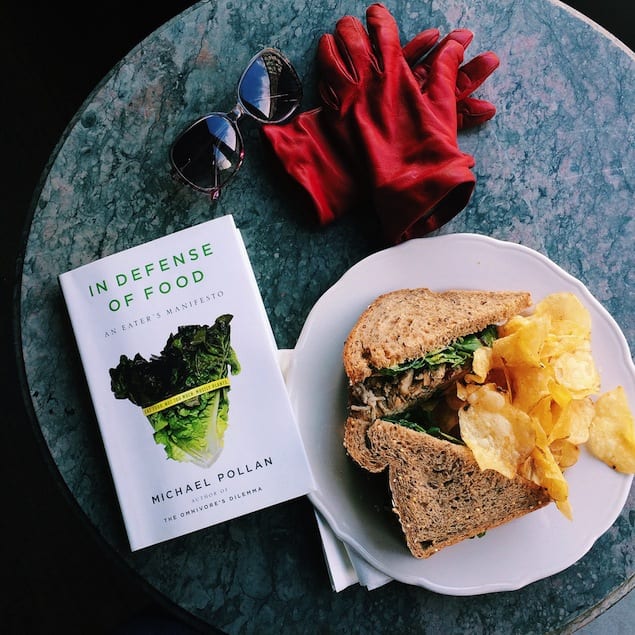 Brooklyn is the veritable coffee drinkers haven to the point of being rather snotty about it. Yes, you may have your ear chewed off by coffee maniacs, but, really if you want good coffee, this botough provides a lot of access to it. Dotted across Park Slope and Williamsburg are several coffee shops each serving their unique blends and characters. I talk here about two that are my favorites in Park Slope.
Gorilla is of the first real coffee places in Brooklyn. By that I mean, cafes that cared about coffee and understood the bean for more than just its caffeine. The complexities of flavor, the earth the beans come from, the effects of the roasting and brewing processes both chemically as well as on the palate.
The espresso creations (my favorite being the cortado or piccolo or gibraltor as it is variedly called) are punchy not from the acidic, weakness characteristic of Starbucks but rather the rich, heady indulgence of a relaxing drink. Stop by here for just a cuppa or come sit here and enjoy the view on to 5th avenue.
Kos Kaffe Roasting House is my neighborhood haunt. You'll find me there atleast 3 days a week and every weekend! They roast their beans on location in small batches and the weekly offering varies. While their latte art is very simplistic, the depth of flavors in each cup is immense.
What makes this place especially conducive to repeat visits is the staff's friendliness and a very welcoming ambience. There is a lot of space, and free wifi. At any time, there are a dozen people sipping, eating and working away. A small but well executed food menu entirely helps the experience. The menu focuses on locally soured and made. The pastries are fantastic. My favorite breakfast here is the granola with yogurt, local honey and apple compote, and, an any time of the day meal is the grilled cheese sandwich. Simply amazing!
Gorilla Coffee
97 FIFTH AVENUE
BROOKLYN, NY
Phone 718.230.3244
Website
Kos Kaffe
251 5th Ave
Brooklyn, NY 11215
Phone (718) 768-6868
Website
2. A sip of something – Wythe Hotel and Brooklyn Brewery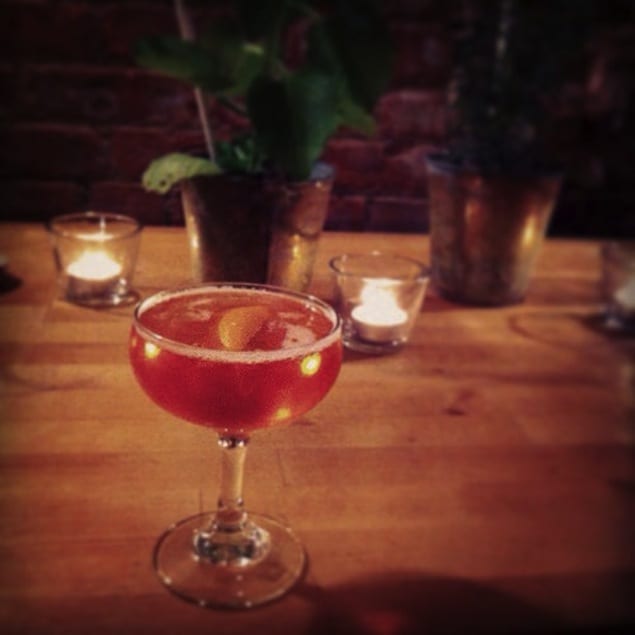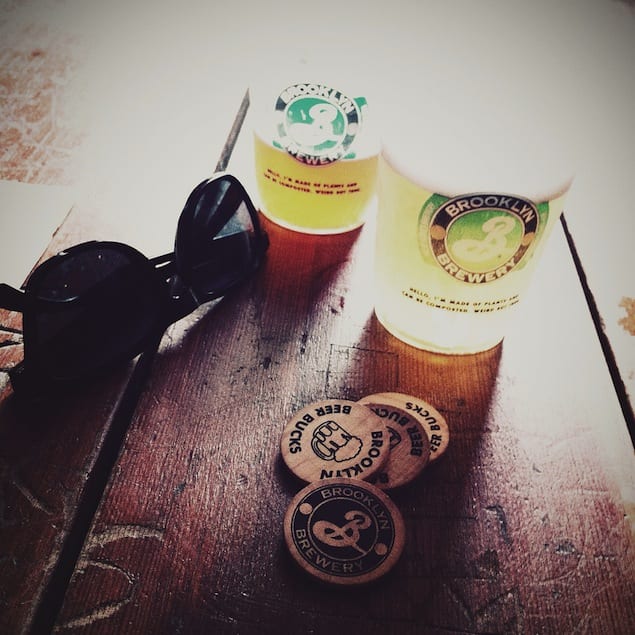 On a cool Spring day or a hot Summer one Williamsburg offers you several choices to spend your day in leisure with your friends. The Wythe hotel has both a restaurant and bar downstairs with retro ambiance and a much more conversational rooftop lounge. The cocktails are well punched and the view from the balcony is spectacular. On a clear day, one can catch a sprawling view of the borough into the city.
My other favorite watering hole is the Brooklyn Brewery. Sometimes, the wait to get in can be a test of patience but it is well worth it. The beers are brewed here and there are always crafty blends available on tap.
Wythe Hotel
80 Wythe Ave. at N. 11th
Williamsburg, Brooklyn, NY 11249
Phone 718-460-8000
Website
Brooklyn Brewery
79 N 11th St
New York, NY 11249
Phone (718) 486-7422
Website
3. Brooklyn Brine and Pickle Shack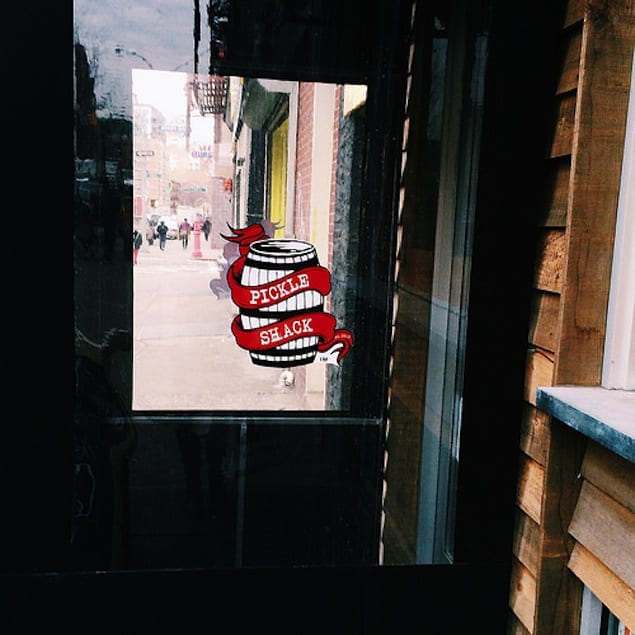 The borough has a general penchant for local business and along 4th and third avenues, there are quite a few of them that have sprung up in the recent years.
The Brooklyn Brine is a pickling factory just off 4th that for years has catered, to restaurants and retail customers, intense, pucker-worthy, sour, spicy and sweet pickles. In October of 2014, they partnered with Dog Fish IPA to open Pickle Shack and added to the changing landscape of 4th avenue. PIckle Shack is a vegetarian and mostly locally sourced restaurant that I accidentally landed in during the first week of being open. I have to say I was blown away by their offerings.
It is a small place that offers some very creative items on the menu and some super popular ones like fried pickles. My recommendation would be the burger with cashew cream and the simple amazing pies with coconut ice cream.
The Brooklyn Brine
574 President St,
Brooklyn, NY 11215
Phone (347) 223-4345
Website
Pickle Shack
256 4TH AVE, BROOKLYN, NY 11215
Phone 347 763 2127
Website
4. Rye Restaurant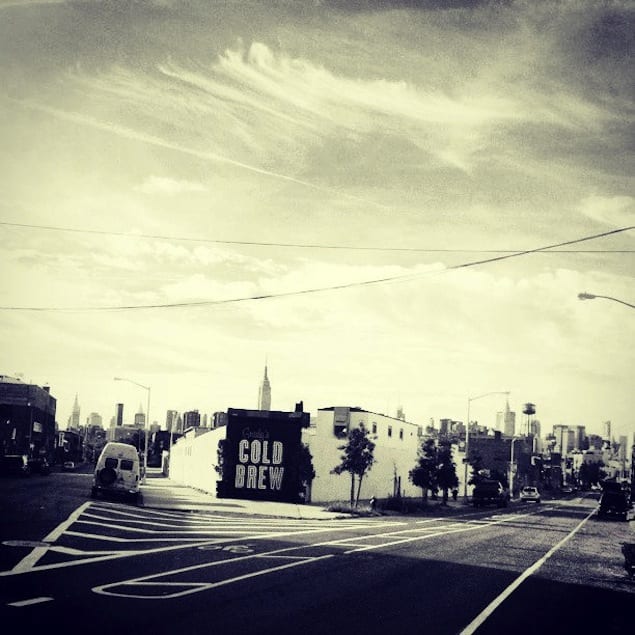 Williamsburg is lot more than Bedford Avenue. Walk East and you will stumble across neighborhoods that are still held in their traditional immigrant and artistic roots. Dotted along the landscape are small Polish bakeries with awesome breads, tiny ethnic restaurants and really cool boutique food stores. I recommend Rye Restaurnt with its prohibition era look, comfort food, awesome basement bar and the best happy hour deal with their signature Old Fashioned at $5!
Heading East and North has a distinct warehouse and industrial look and feel, that can take you through unexpected jam sessions, opens onto the densely packed area of Green Point. The latter is now becoming the hot bed of gentrification and much before the real estate became appealing, the place has been a culinary haven. The juxtaposition of East European immigrants and new thinking food business brings an interesting confluence of appetites to this area. Mentionables here are Lokal, Anella.
Rye Restaurant
247 S 1st St, Brooklyn, NY 11211
Phone (718) 218-8047
Website
5. Nitehawk Cinema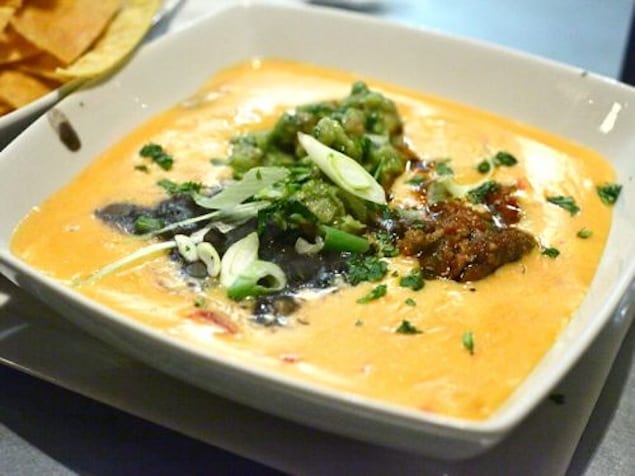 newyork.seriouseats.com
You may be surprised as to why I mention a screening theatre in this list and I assure you it is for good reason. Night Hawk is not your regular theater. Ok it is, but it also hosts a series of movie and food tastings, called Film Feasts, that are simply well thought out and executed.
The movies are not always recent but the food and cocktails (or spirits) paired are themed with the film being screened. When they screened Gangs of New York last year, they teamed up with The Dead Rabbit to create signature cocktails and a tasting menu that was timed with the key moments and characters of the film.
Nitehawk Cinema?
136 Metropolitan Ave?
Brooklyn, NY 11211
Phone 718.384.3980#sthash.El7csC2M.dpuf
Website
That is my list of foodie recommendations in Brooklyn for today. I had to really try hard to stick to just five. Well, ok I snuck in more than that but well, I have so many to share! If you absolutely love a spot in Brooklyn, I would be thrilled to hear about it and visit the place.